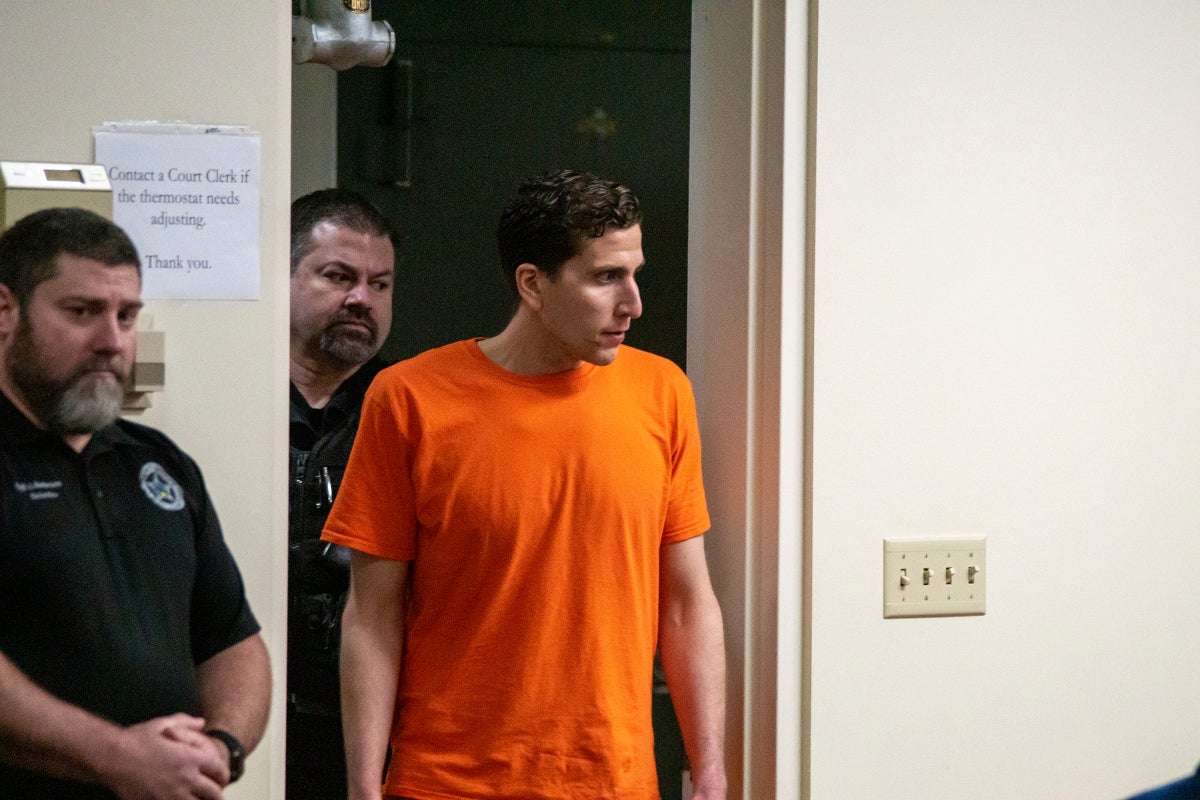 Bryan Kohberger appears in court in Idaho for the first time
The family of slain University of Idaho student Kaylee Goncalves is fighting back against a unusually restrictive gag order placed on the case.
A gag order was issued in early January following the arrest and charging of Bryan Kohberger with the quadruple homicide of Kaylee Goncalves, Madison Mogen, Xana Kernodle and Ethan Chapin in Moscow, Idaho, on 13 November.
On 18 January, the gag order was broadly expanded to also ban any attorneys representing survivors, witnesses or the victims' family members from talking or writing about the case.
In an appeal filed in court on Friday, the Goncalves' family attorney Shanon Gray asked the judge to pull back the scope of the order, describing it as unconstitutional and "facially overbroad and vague".
The judge is yet to rule on the motion.
This comes after the FBI pushed back on a report that its surveillance team "lost" Mr Kohberger during his cross-country drive from Washington State University to his family home in Pennsylvania in mid-December.
An FBI spokesperson denied the shocking account calling it "false information" which "is not helpful to the case against Kohberger or to the American public".