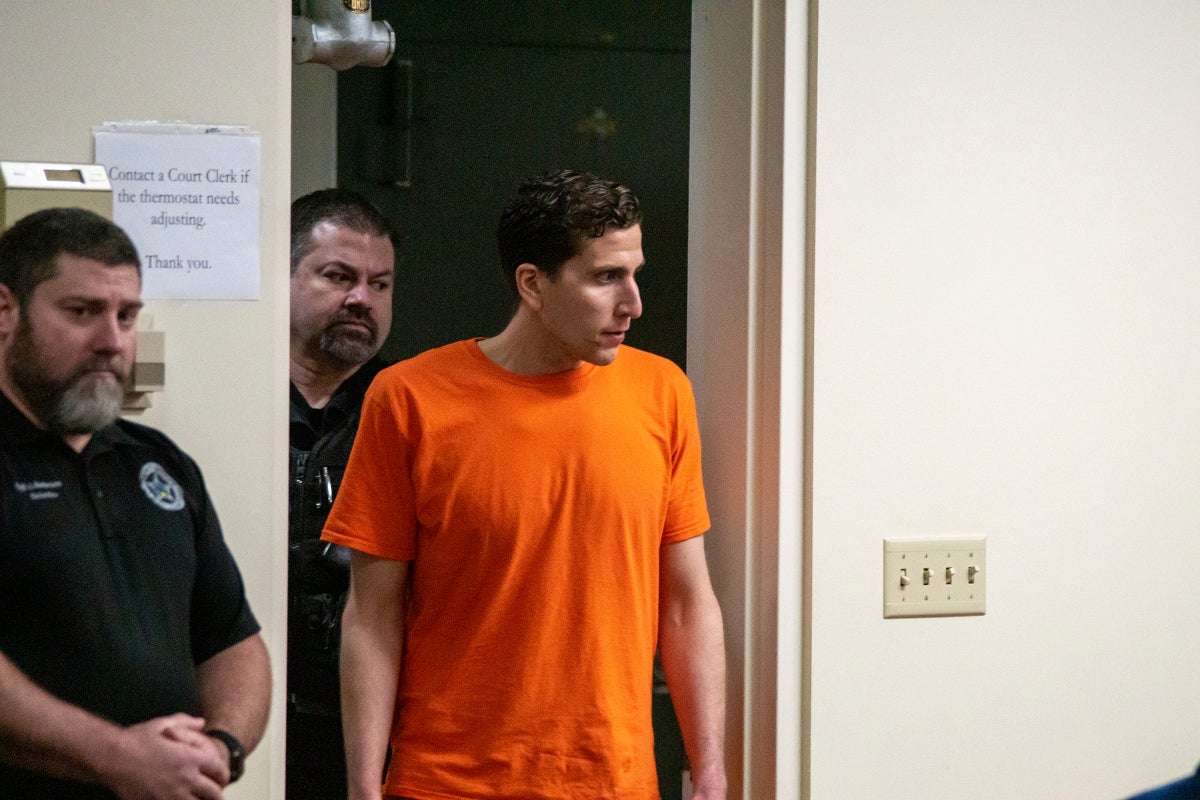 Bryan Kohberger appears in court in Idaho for the first time
Attorneys representing Bryan Kohberger have now received thousands of documents and photos as evidence in the University of Idaho murders case.
Court filings reveal that prosecutors in Moscow, Idaho, handed over the huge trove of evidence to lawyers for the 28-year-old suspected mass killer last week, including 995 pages of documents, one audio/video file, and 1,865 photos.
The evidence – which shows what led investigators to arrest the criminology PhD student for the murders of Kaylee Goncalves, Madison Mogen, Xana Kernodle and Ethan Chapin – came in response to the defence's discovery request in the case.
However, the state objected to handing over some information in the case, including the identity of potential informants.
This comes as it emerged that Mr Kohberger's attorney, public defender Anne Taylor, has ties to the families of two of the student victims.
Public defender Anne Taylor previously represented the father and stepmother of Mogen in now closed criminal cases. She also represented Kernodle's mother Cara Northington on drugs charges at the time of Mr Kohberger's arrest – before dropping her as she took on Mr Kohberger's case.
The ties have raised concerns about a possible conflict of interest in the case.