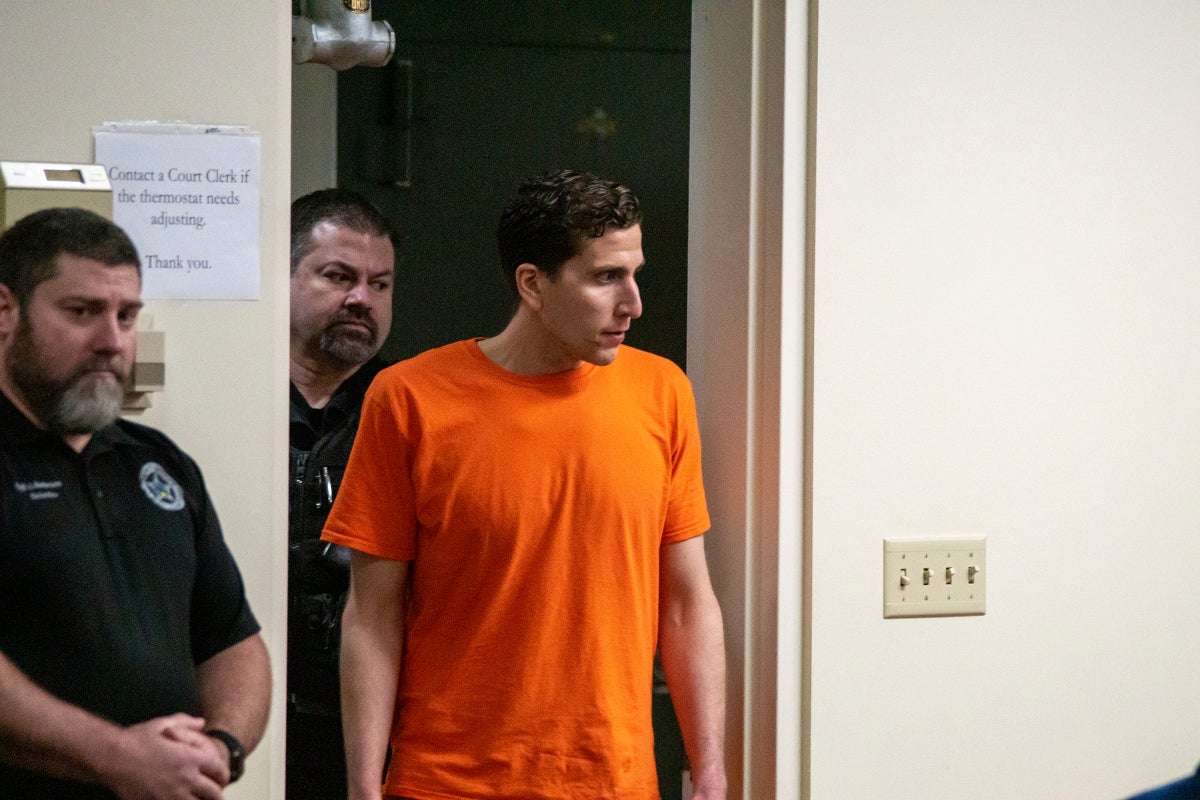 Bryan Kohberger appears in court in Idaho for the first time
The FBI has denied claims that it "lost" Bryan Kohberger while he was under surveillance as a suspect in the murders of Kaylee Goncalves, Madison Mogen, Xana Kernodle and Ethan Chapin.
Law enforcement sources told Air Mail's "The Eyes of a Killer: Part Two" that on 13 December, when he set off on a cross-country drive with his father from Washington State University (WSU) to his family home in Pennsylvania, the surveillance team "lost" him.
For the next "several alarming hours – or more," Mr Kohberger had "seemingly vanished," the outlet reported.
However, on Thursday an FBI spokesperson denied the account calling it "false information" which "is not helpful to the case against Kohberger or to the American public".
Meanwhile, three separate students have recalled seeing Mr Kohberger – a WSU PhD student – on the University of Idaho campus prior to the murders.
Sophomore Chelsea told People she saw him sitting by himself in the Student Union "staring" at people.
"He wouldn't look away if you caught him staring. Like he wanted you to notice that he was looking at you. He didn't smile, didn't nod, didn't say anything. Just stared," she said.