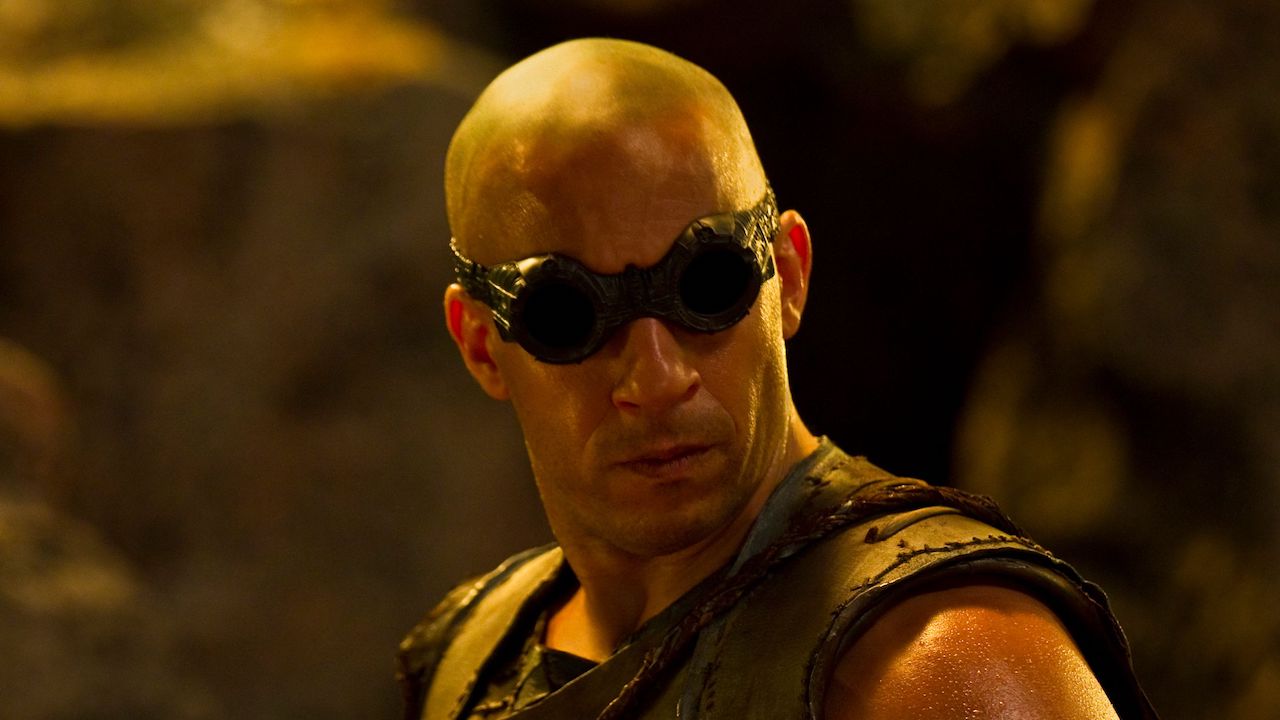 When I first heard that a fourth installment of the Riddick movies is currently in the works, and that the first three also happened to be trending on Netflix at the same time, my reaction was not so different from when I learned, about a decade ago, that there was going to be a third installment: Why? I guess I just never saw the appeal of this franchise, nor did I understand why the space outlaw at the center was considered to be one of Vin Diesel's most badass roles. Then, I remembered that I had never actually seen any of these movies and that now might be a good time to give the series a fair shot.
Now, having watched 2000's Pitch Black, 2004's The Chronicles of Riddick, and the simply titled Riddick from 2013, I cannot particularly say that I love this franchise as a whole. However, I certainly see the appeal now and I am quite interested in seeing more from Diesel as this character, whose home planet of Furya is said to be titular setting of the upcoming installment. In fact, the character himself is the first thing I wanna talk about regarding my initial experience with the Riddick movies.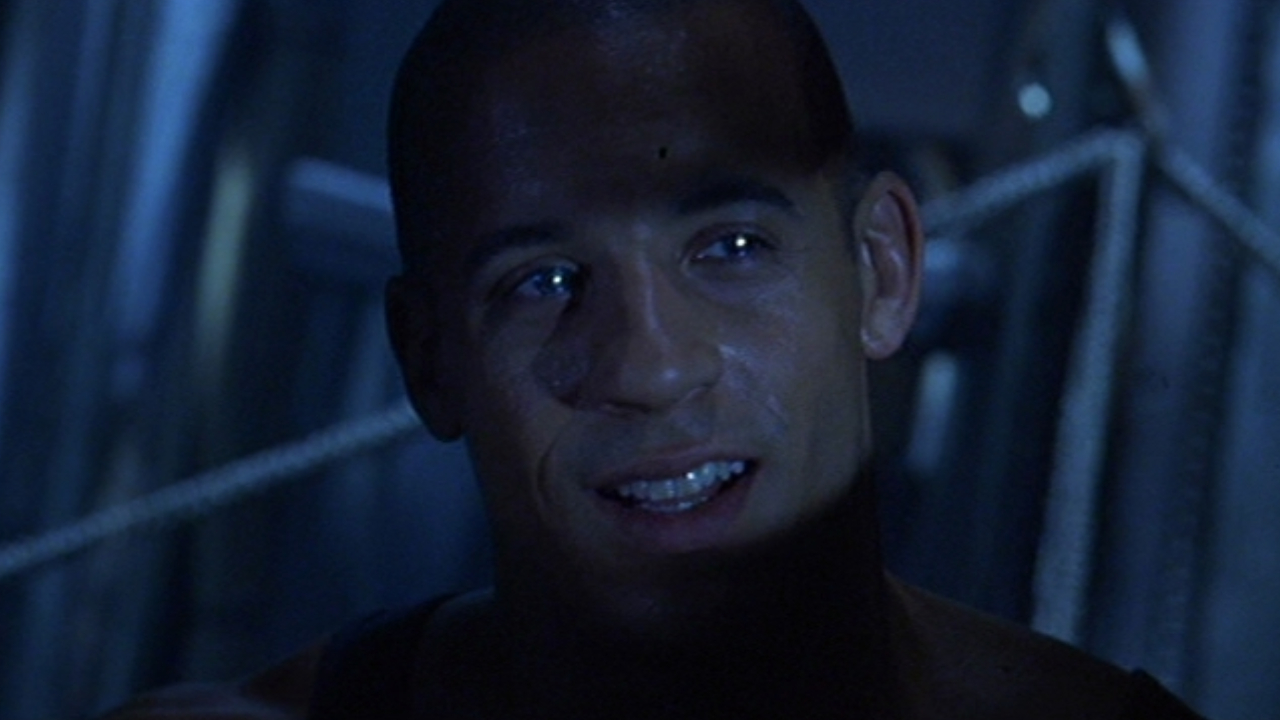 I Love The Character Of Riddick 
I have always been really intrigued by the anti-hero archetype — someone who seems like a villain on paper until circumstances force them to bring out whatever good they have left inside. For instance, one of my favorite movies of all time is 1981's Escape from New York, which stars Kurt Russell in one of his own most badass roles, Snake Plissken: a hardened criminal who becomes the last hope for a war-torn, dystopian America. 
I imagine that if Snake's story ever took him into outer space, it might have resembled that of escaped convict and murderer Richard B. Riddick, who becomes the last hope for the passengers of the Hunter-Gratzner against nocturnal predators in his debut appearance in Pitch Black. 
However, unlike Snake, Riddick is a bit more of a talker — always having a clever quip to add to any situation and employing a noirish poeticism when delivering voiceover narration — and has a much stronger and clearer moral compass, especially when it comes to animals, since he sees himself as one, too. 
In fact, the most distinct similarity between the two outside of their survival instincts, disregard for authority, and mysterious origins is an eye affliction, with Riddick having the more unique and useful — the ability to see in the dark — as opposed to Snake missing one of his. Of course, any parallels to one of my favorite anti-heroic characters are not the only reasons I found myself fully invested in Riddick. I am also impressed by the way he is portrayed.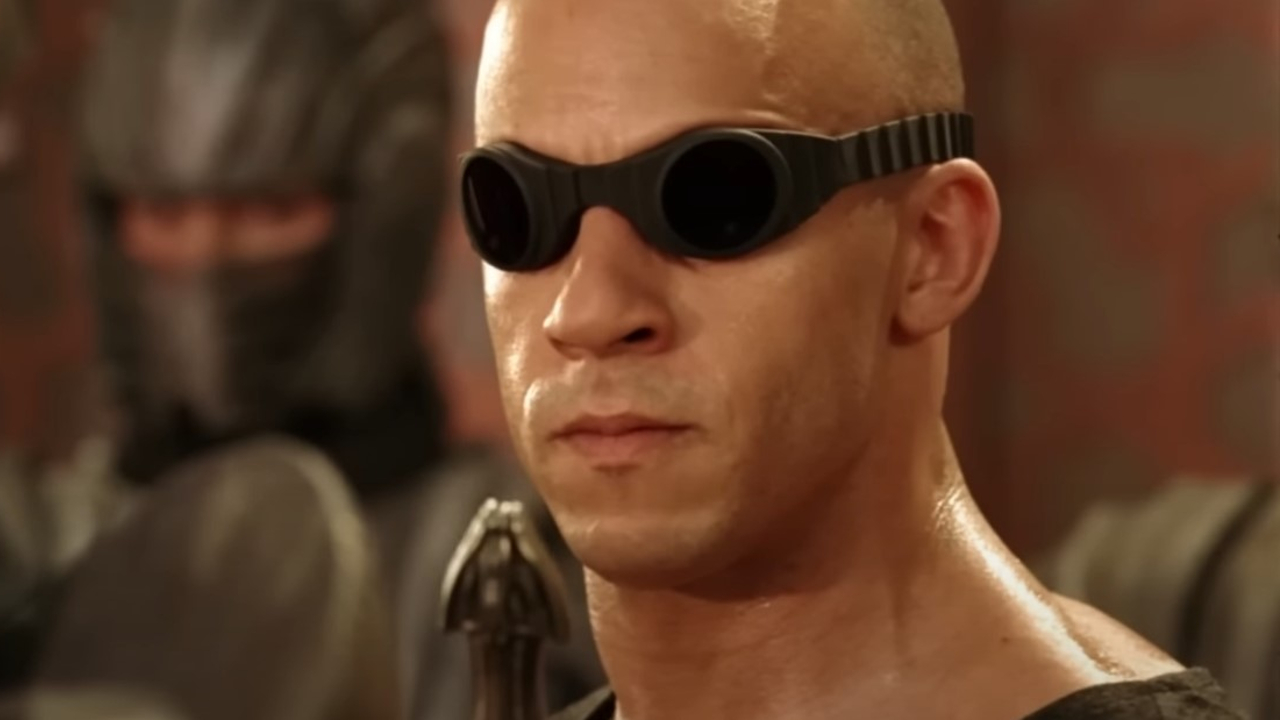 This Is Easily One Of My Favorite Vin Diesel Performances 
I have to admit, I have never been the biggest fan of Diesel's — having never seen a single installment of the Fast and Furious movies all the way through, and rarely giving many of his live-action leading roles a pass. In fact — with the exception of, perhaps, his brief, life-changing appearance in Saving Private Ryan — my only favorite performances of his were for voice acting roles, namely the mechanical title character of 1999's The Iron Giant and plant-like humanoid hero, Groot, in the MCU. That all changed once I saw him as Riddick.
It is no wonder why the actor keeps wanting to continue Riddick's story — having cameoed in The Fast and the Furious: Tokyo Drift just to obtain the character rights, according to THR — when you see the passion he puts into his portrayal of the outlaw. He may refer to himself as an animal, but Diesel brings such a refreshing sense of humanity beneath his rough exterior, which is most evident in his relationship with Jack/Kyra (played by Rhiana Griffith in Pitch Black and Alexa Davalos in The Chronicles of Riddick) and his unnamed pet in Riddick. It genuinely makes me want to see more of what are considered Diesel's best movies, of which most of the Riddick films deserve to be included, in my opinion.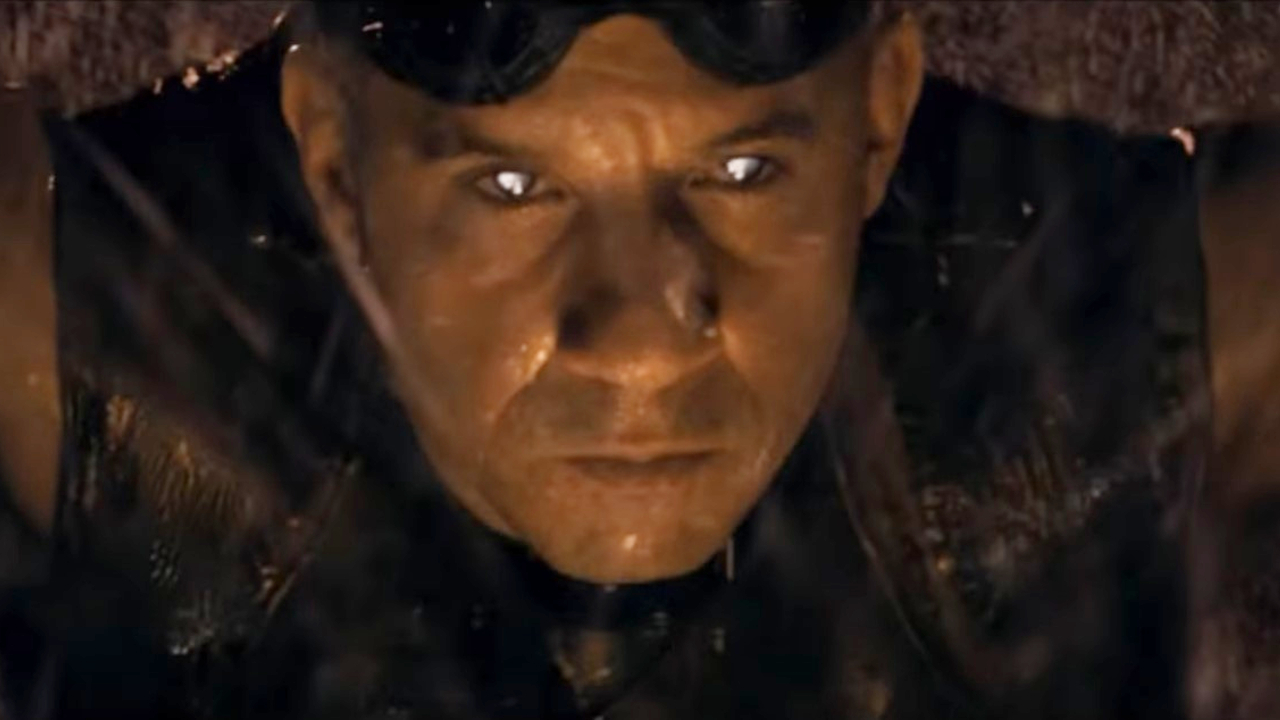 There Is A Reason Why Riddick Starts With An "R"
When I say that I believe "most of" the Riddick films deserve to be included among Diesel's finest achievements, I specifically am referring to Pitch Black and Riddick. I said at the beginning that I did not love this franchise "as a whole" and that is because I only really love two out of the three. I think the fact the titles I favor are the only ones in the series that are rated R has something to do with it.
In spite of his more admirable qualities, Riddick is a deadly, ruthless, and brutally violent SOB and I think the character is at his best when placed in a similarly harsh environment like the arid, carnivorous creature-infested planets he finds himself stranded on in Pitch Black and Riddick. Not to mention, putting him at odds with humans who also boast a tough exterior, but hide an internal fear of the outlaw, makes for some really fun and suspenseful action. All I can say is that I am glad Diesel was determined to get an R-rating for his third outing in the role and I sure hope the same goes for Riddick: Furya.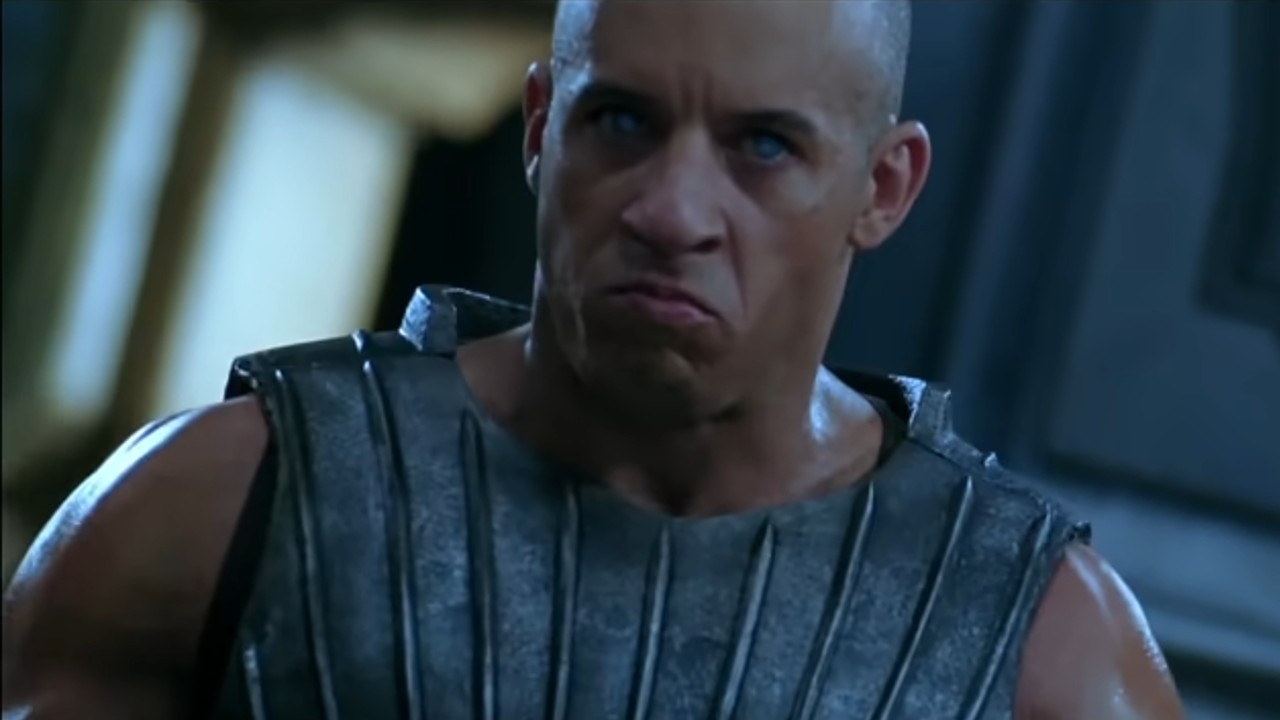 I Don't Think Riddick Belongs In A Star Wars Movie 
That all being said, The Chronicles of Riddick's PG-13 rating is, honestly, the least of my issues with it. The second installment of the franchise — which saw David Twohy return as both the sole writer and director this time and, in a bewildering surprise, stars Dame Judi Dench in a small role — seems to be an attempt at putting Riddick in a space opera similar to that of the Star Wars saga. While that seems like a cool idea on paper, the execution of the film — which I personally found to be bloated and boring — proves, to me, that this not the kind of world in which the character thrives.
I think the best things about Pitch Black and Riddick are their respective singular settings and simple plot structures. The former feels like a creature feature a la "Tremors in space" and the latter draws comparisons to 1982's First Blood (the original Rambo movie) by fusing a survivalist adventure with a cat-and-mouse crime thriller before, basically, becoming a (very effective) Pitch Black retread. As long as the characters are well-defined and the action is grounded and gritty, I don't think you need to widen the scope much more than what, essentially, results in a sci-fi western. In fact, had Pitch Black come out a few decades earlier, I bet Clint Eastwood would have made a great Riddick.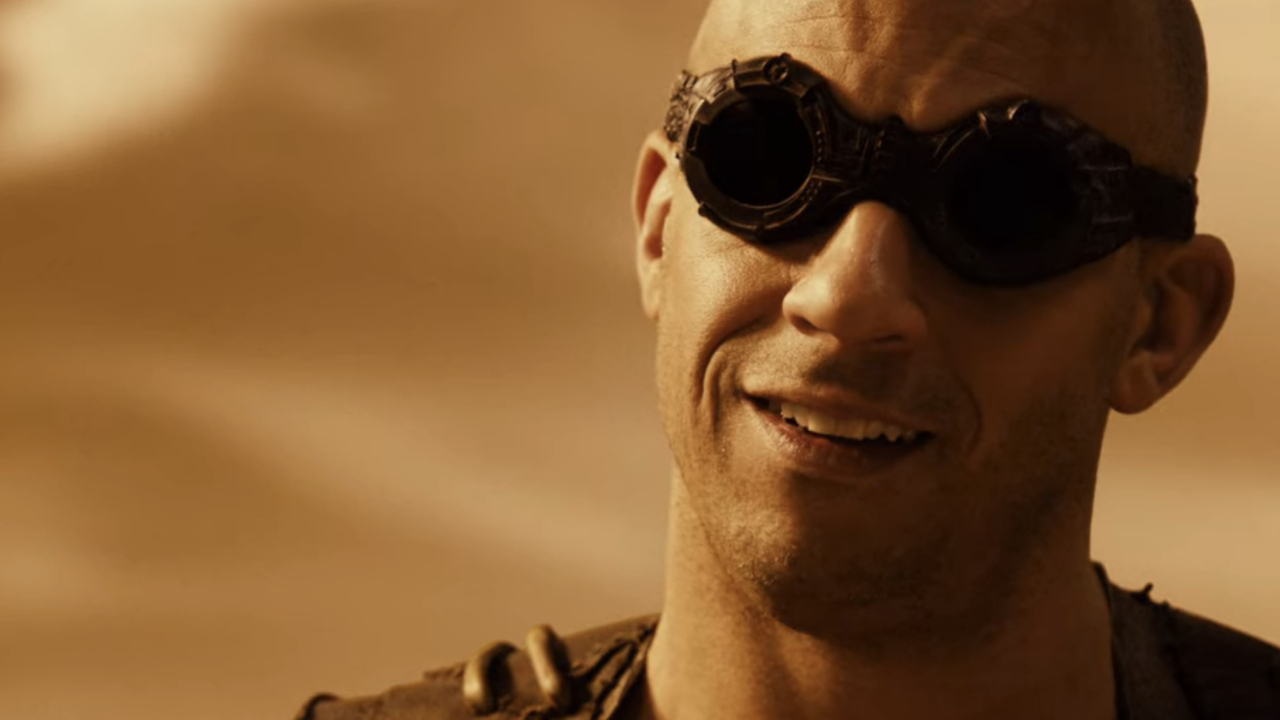 I Am Surprisingly Excited For Riddick: Furya 
I really hope that the sci-fi western angle is still the main objective for Riddick: Furya — a movie I never would have expected to look forward to as much as I am now after seeing the first three installments. Come to think of it, the Guardians of the Galaxy movies — the third of which hits theaters in May 2023 — are the only other new Vin Diesel movies I have ever been this excited for.
Yet, my anticipation is met with some concern because, according to David Twohy's comments, as reported by Deadline, the fourth installment is going to see Riddick return to his titular home planet and will explore his "genesis." However, another thing I really enjoy about the character is how his backstory is kept uncertain, making his hardened persona all the more interesting. At this point, I am on board no matter what, but I am hoping that Furya does not reveal too much about its mysterious protagonist.
You know, another thing that made Riddick especially fun for me was seeing Dave Bautista — whom I had no idea was in the film prior to watching it — as Diesel's adversary just a year before they would team up as Drax and Groot for the first time. It makes me interested in the idea of getting more Guardians of the Galaxy cast veterans to appear in Riddick: Furya, like Rocket voice actor Bradley Cooper as an old friend of the title character. Hopefully he's not "afraid of the dark."