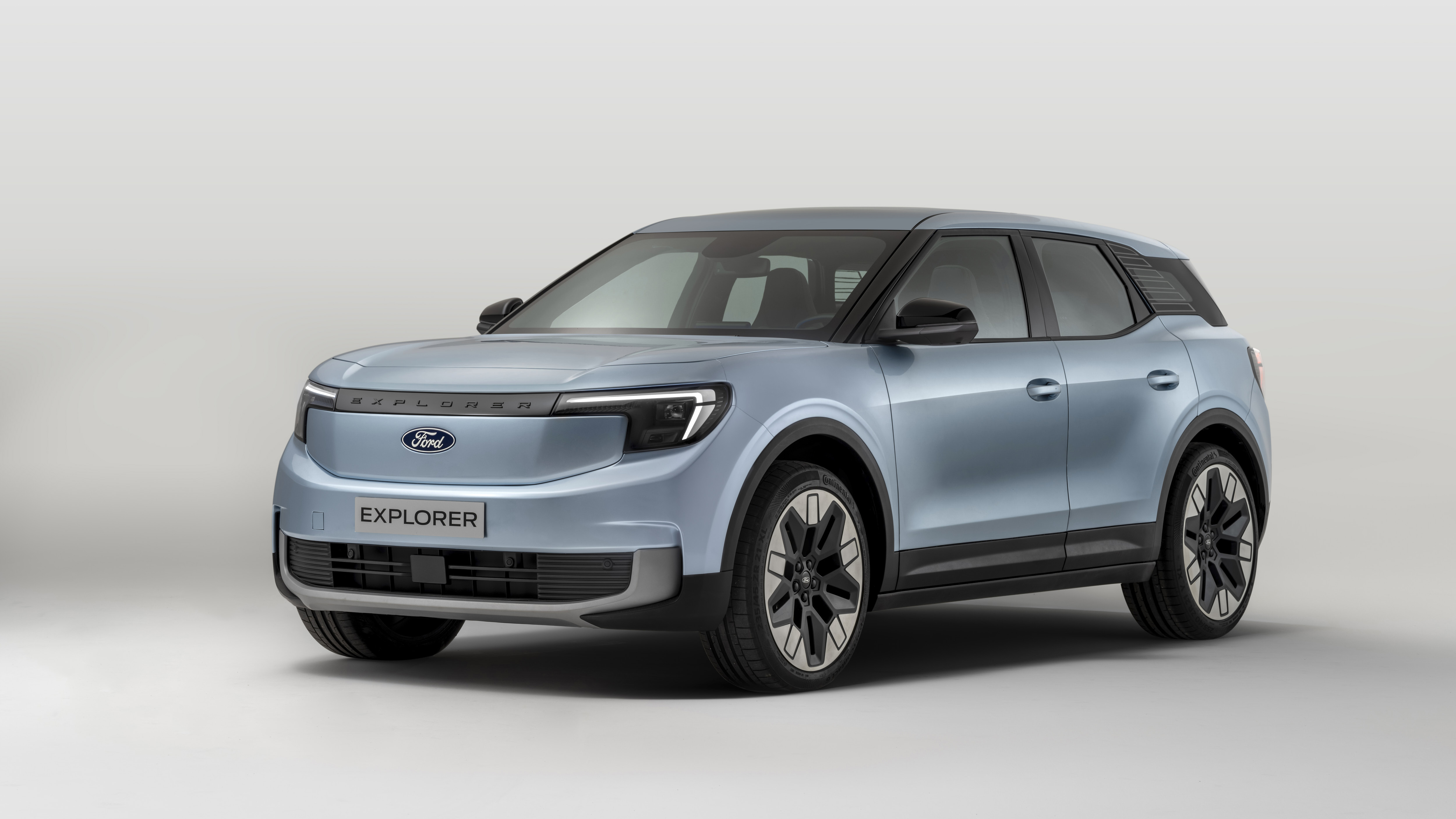 At The Outernet in central London – which is touted as "the largest digital exhibition space in Europe with the 'World's largest LED screen deployment'" according to Wikipedia – on 21 March I spent the early afternoon watching Ford introduce its all-new and all-electric Explorer.
That's right: a Ford Explorer EV. It's coming in early 2024. But it's only destined for the European market. So as much as I could call it an electrified slice of American muscle, this one doesn't come with the sheer all-American scale (the US SUV can be up to 7 seats, the EU crossover is entirely different and a 5-seater only). 
It's an exciting new development for Ford, especially for the UK and on the continent where electrification is accelerating at pace, partly aided by government targets and incentives. Gone are the days of pricey Teslas being the only viable EV option. Indeed, the Ford Explorer looks like a direct Volkswagen ID.4 rival, albeit with a more rugged crossover appearance. 
Having seen the new Ford Explorer EV in the flesh, sat inside both behind the wheel and in the back, here are three of my favourite features about this all-new electric car and how it could rival some of the current market favourites. 
1. There's a 15-inch central display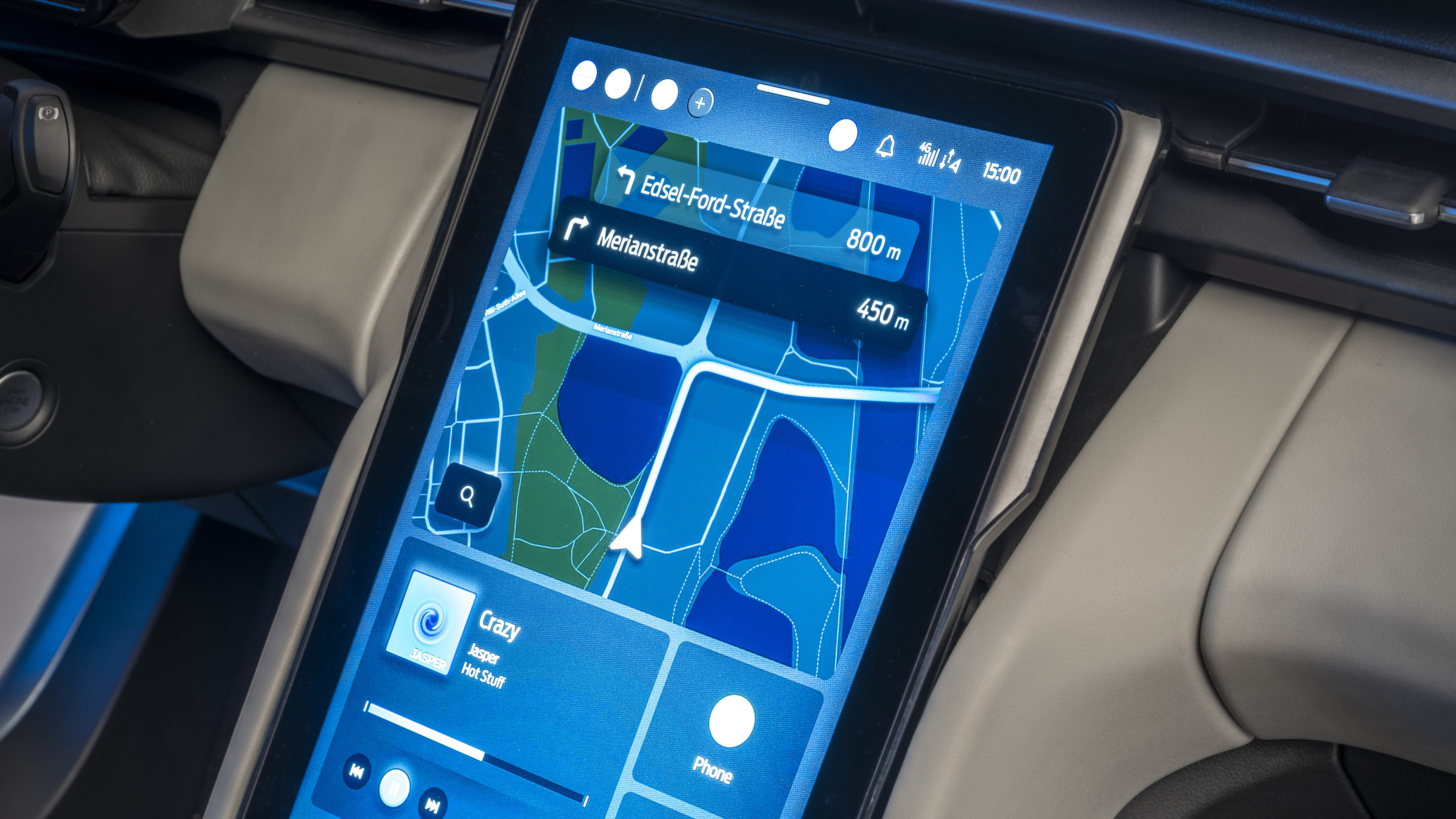 The automotive market has increasingly shifted much of its focus from pure driving dynamics to delivering interior fits that appeal to, well, everyone. And it's not only Tesla that has gigantic interior displays to show-off your favourite music and content. Nope, Ford has joined that party too, with the Explorer EV offering a 15-inch main panel. 
I've played around with this display in person and unlike much of the competition it's not rigidly fixed to one position – there's a latch at the bottom so the angle can be manipulated, allowing it to sit more vertically or sink down to a lower angle. Great for assisting with your view or perhaps negating reflections. 
Ford wasn't at this stage showing-off the screen in action, however, so I've not explored the latest Sync system in this format. But I suspect it's going to be great, especially as both Android Auto and Apple CarPlay are supported, which is an obvious go-to for me. 
2. It's got an awesome-looking soundbar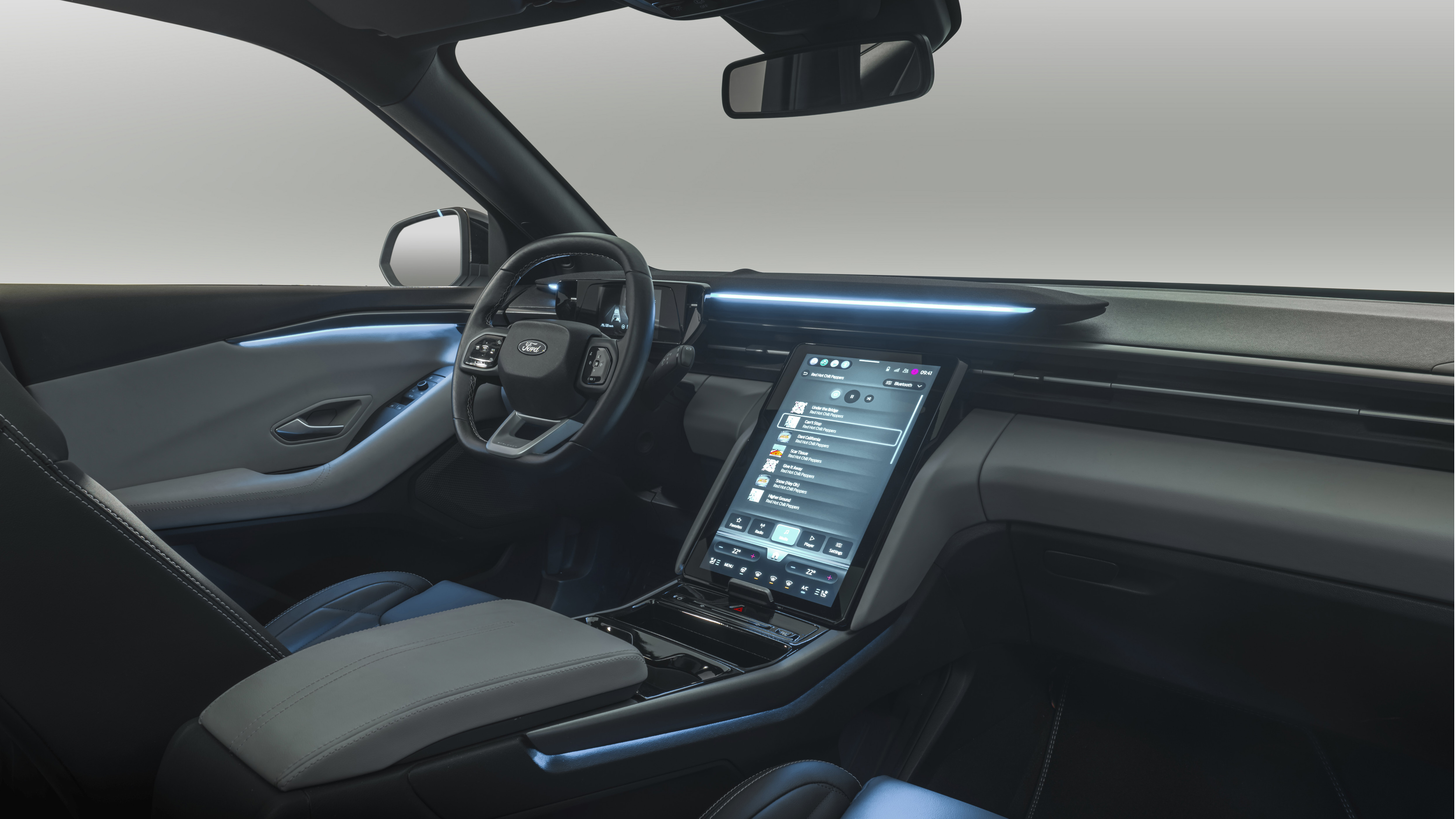 Sticking with the interior, it's hard to ignore the way Ford has integrated its soundsystem too. See that blue illuminated strip along the dash? That's embedded in the soundbar that sits atop the dash, promising awesome audio in all Explorer options. 
There's no specific information as to whether Ford is working with other audio companies to deliver its audio package, I couldn't spot any additional logos inside the Explorer at the event. And, to be clear, the system wasn't functional so I haven't listened to a bunch of my favourite tracks to see just how good it sounds. But I'm down with the aesthetic: it looks fun.
3. Range is over 300 miles per charge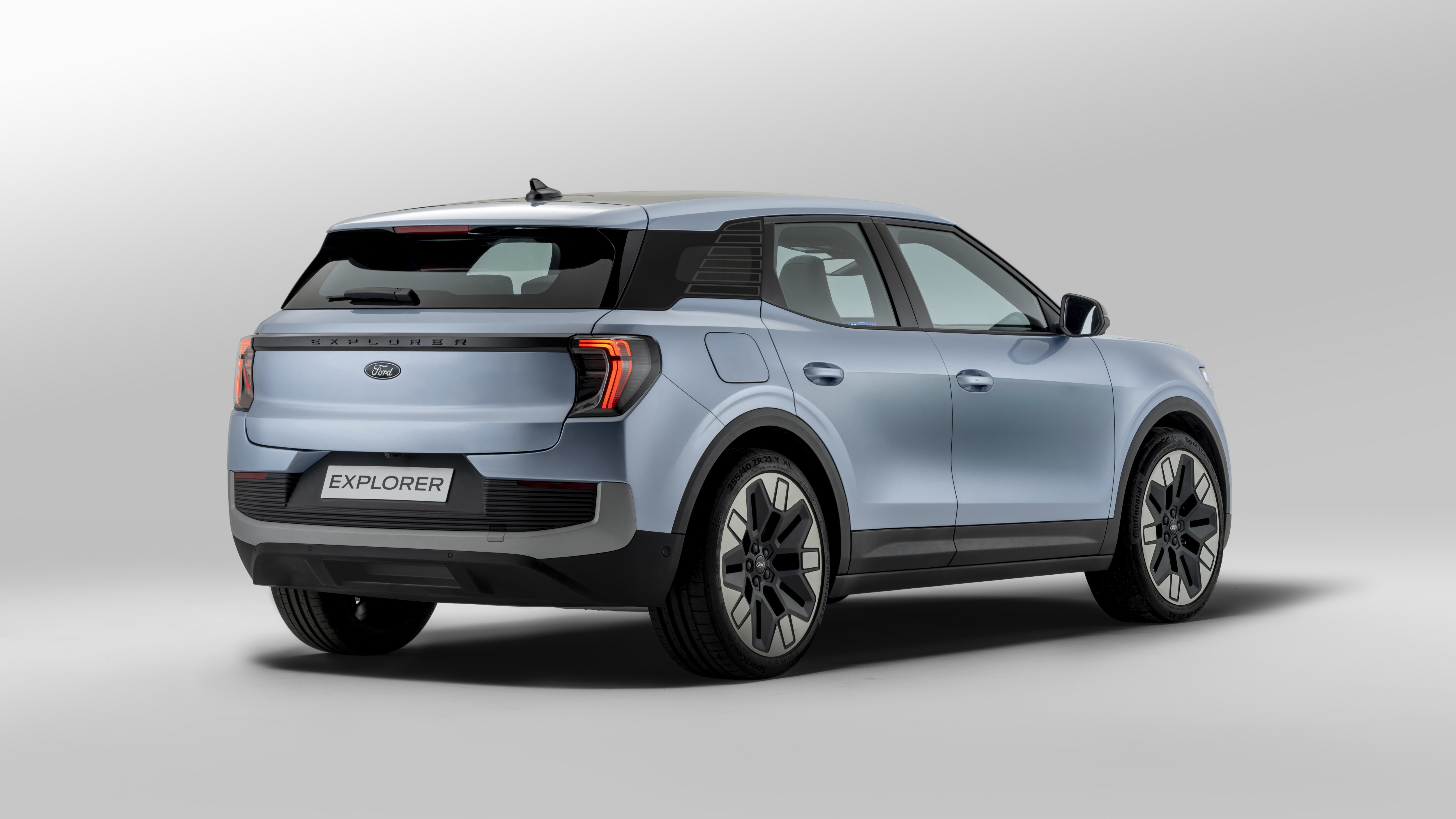 I think Ford's crossover aesthetic takes on the typically muscular SUV-style that's so often associated with the Explorer range and brings a clean, fresh finish to it. Aerodynamics no doubt being part of the reason for this, with Ford aspiring to a range that's over 300 miles per charge (there's no official WLTP rating as yet, however, so final figures are forthcoming). 
That kind of range would put it competitive to its near competition, such as the Volkswagen ID.4, and pricing is anticipated to be similar to such rivals, at circa £40,000/€45,000. And with charging from 10-80 percent in just 25 minutes, the fast-charging tools will be at your fingertips to ensure ease of ownership. 
I've packaged up a bundle of my own photographs from the launch event, so you can get a different perspective on the Electric Explorer, accompanying guests, open doors and all included. If it looks like the EV to suit your needs, then pre-order interest at Ford.com is already open.