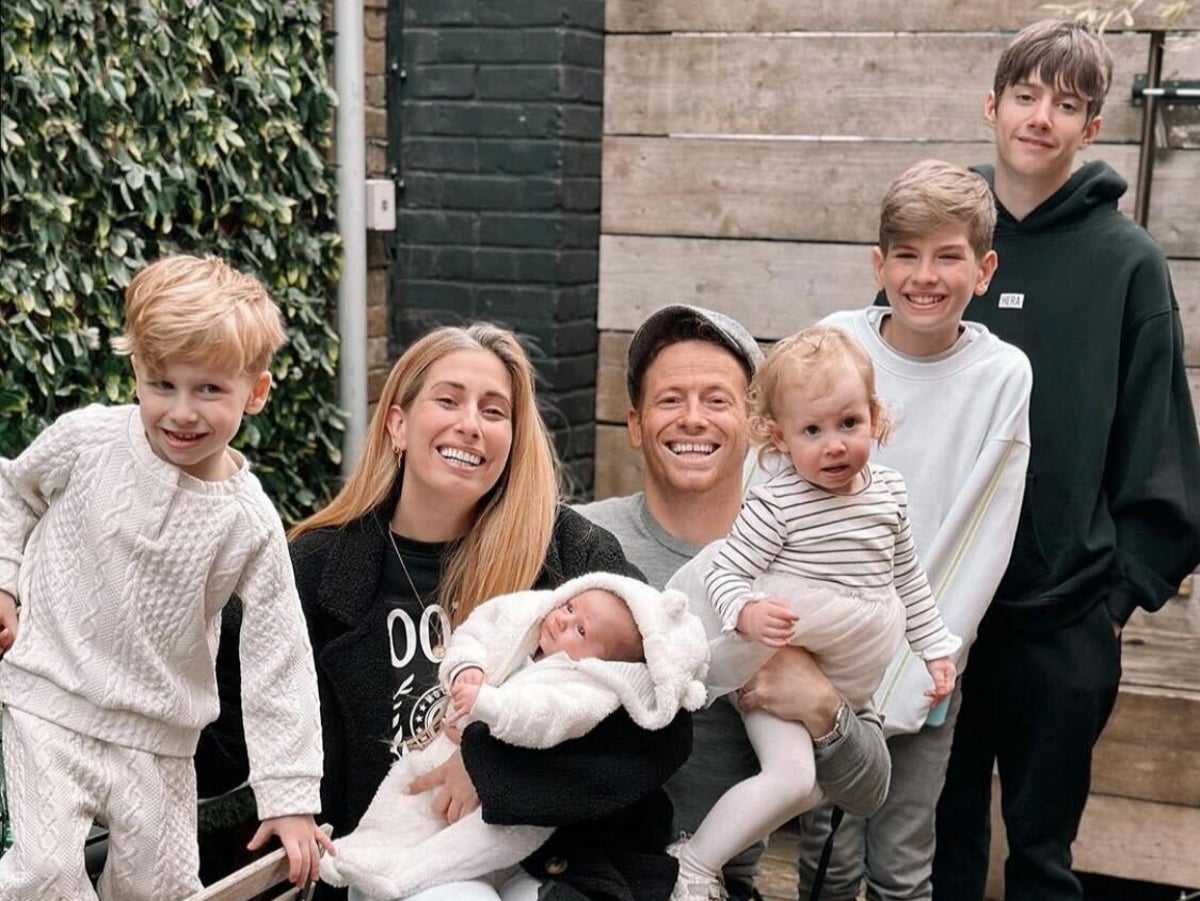 Stacey Solomon has reflected on the stigma she faced when she became a teenage mother at the age of 17, and described her five children as her "greatest achievements".
The former X Factor contestant, 33, is mum to sons Leighton Barham, Zachary Solomon and Rex Swash, and daughters Rose and Belle Swash.
On Mother's Day (Sunday 19 March), Solomon posted sweet family photographs featuring her five children, as well as husband Joe Swash.
She wrote in the caption: "I've been a mum since I was 17 years old. I barely remember life before becoming mum.
"I do remember all of the looks I'd get and all of the things that people would say when they saw a 'child raising a child'. I can't believe I am now a mummy of five.
"And all I can say is, not one of those judgements or opinions back then were true. No matter how real they felt, I look at each of them now and I have never felt so proud."
The Sort Your Life Out presenter described her children as the "kindest, most amazing people, and I was a part of that".
"Zachy, Leight, Rex, Rose, Belle; You are all my biggest blessings. My greatest achievements," she continued. "Every single one of you have made me who I am. I'm so grateful for you all. And it's the biggest privilege raising you all.
"Forever my little pickles. To the moon and back always. Happy Mother's Day to all of you mums out there. Sending lots of love to all of you who find today extremely difficult."
Solomon and Swash welcomed their youngest child, Belle, in February. She announced the surprise pregnancy in December 2022, later explaining that she had only found out about in the later stages.
Her sons Leighton, 10, and Zachary, 14, are from two previous relationships. Swash also has a teenage son, Harry, from a previous relationship with Emma Sophocleous.
In 2021, the Loose Women panellist opened up about her life as a teenage mum and said she "felt totally out of control".
She told the ITV show: "I just remember feeling so ashamed. I know that sounds awful but when I was pregnant with Zach, all I felt the whole way through was shame.
"I looked like a baby as well. I looked about six. I think people just looked and were like, 'Ugh, why is she pregnant?' Maybe it's a bit of trauma I just haven't addressed."