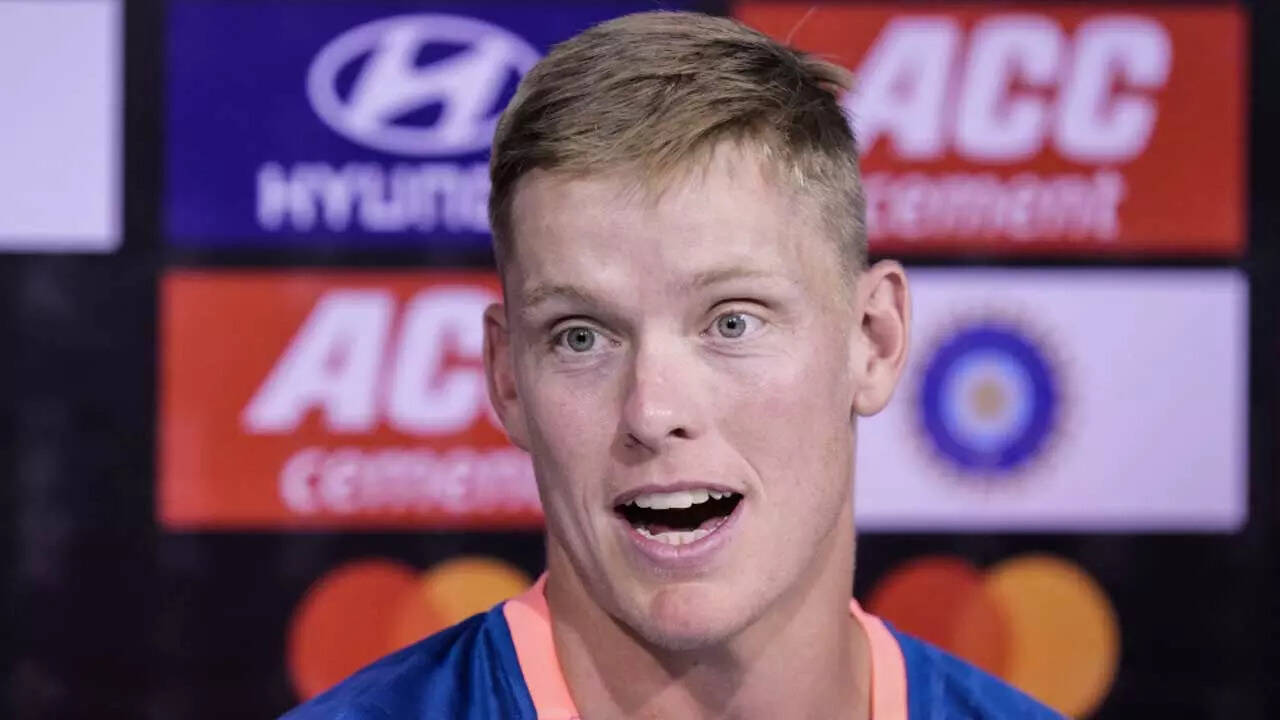 NEW DELHI: Young paceman Nathan Ellis has got a lot of variations in his repertoire and he made it clear on Tuesday to not to judge him as a bouncy bowler since he is flexible and changes his tactics as per conditions of the track.
Ellis, who got Virat Kohli in the second game, said that if the pitch offers bounce then he has a different ace up his sleeve.
"For me, I am not necessarily a bouncy bowler as it is. As I said before, it is a matter of assessing the wicket on the day and adapting my sets of skills to the wicket. Whether it is adjusting my line, being a bit straighter.
"If it is not as bouncy, slower balls if needed and changing my lengths. Tomorrow is about not going with any preconceived ideas," he added.
As for the pitch at Chepauk, he said, "I am not sure with the team selection or what the team will look like. Obviously, it is going to spin here. For me, the slower balls might come into play. I think it will be a matter of assessing the wicket if we are bowling first.
"We get a bit more information for the batters who will come out in the second innings and vice versa for batting first… relaying the message back on what the wicket is doing and adapting as the game sort of progresses. It has not been a high-scoring series so far, so we will have to adapt to the wicket and what is presented to us on the day.
He accepted that it was a great opportunity for the team members to play ODIs in India where the World Cup (50-overs) would be held later in the year.
"Yeah, I guess so. I mean, it is obviously a great opportunity for us as a squad to play one-day cricket in the place where we will be playing the World Cup at the end of the year.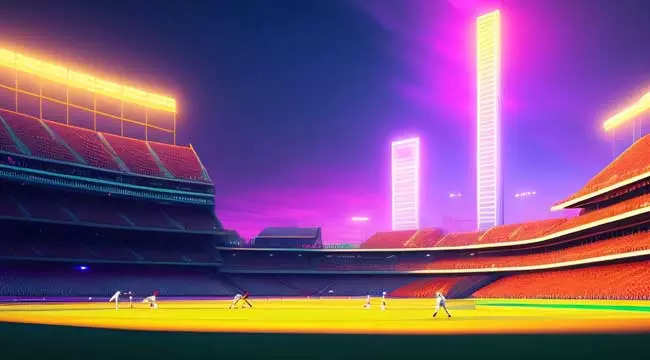 "It will be silly not to take out as much as we can… try and sort of emulate the set-up or squad we are going to have for the World Cup," Ellis, who picked two wickets in Australia's series-levelling win in Visakhapatnam told reporters on the eve of the third ODI in Chennai.
'Starc is a calming influence'
Ellis spoke extensively as to how Starc's influence on him has grown over time.
"Starcy (nickname) has been huge for me. For me personally, he is someone I looked up to him a lot of time. He presented me my first Australia cap too. He is a big part of my Australia journey. Even the other day, speaking to him pre-game and post-game," Ellis told mediapersons ahead of third ODI against India.
"He (Starc) is a calming influence. He is also someone who has been there and done almost everything the game has to offer, whether it is the ups or down. Being able to rub shoulders with Starcy and sort of bounce ideas off and de-brief games… It is something that I have cherished. It is invaluable," Ellis
Starc has already taken eight wickets in two games and Ellis termed his performance as "amazing".
"Starcy (Mitchell Starc) the other night was nothing short of amazing. It was great to watch. It was great to be a part of. Hopefully, he can repeat those tomorrow (Wednesday)," he added.
The paceman, who came in as a replacement for the injured Jhye Richardson further said, "For me, I was not part of this squad initially. I was a late call-up, I am just stoked to be here. I imagine that the guys who were named in the initial squad are taking it as a dress rehearsal."
On how much the ball has dominated in the series so far, Ellis said, "I mean, a little bit. At Wankhede, you prepare yourself for a high-scoring, fast-paced match. I do not necessarily think you can blame the wickets. There has been extraordinary bowling from both teams in patches.
'Steve has been great with me'
About stand-in skipper Steve Smith, who is in charge after Pat Cummins pulled out due to personal reasons, Ellis said "Really good. Steve Smith has been great to me… Having him come forward to the top of my mark has been a really calming influence.
"Knowing he has my back gives me another leg at the top of my mark. He has been really good, really good around the boys."
Role of wrist spinners in these conditions
Ellis said there was a role for wrist spinners on Indian wickets and added that Adam Zampa
"I think it is huge. Adam Zampa has been a huge part of the Australia set-up for a long time. He is one of the best spinners in the world. This series has so far been dominated by fast bowlers, with a lot of wickets. He definitely has not had the opportunity that he probably would have imagined to have at this stage of the series. He will do what he does when he gets the chance."
About David Warner's availability for tomorrow's game with the series tied at 1-1, Ellis said: "No idea, sorry."
(With PTI inputs)