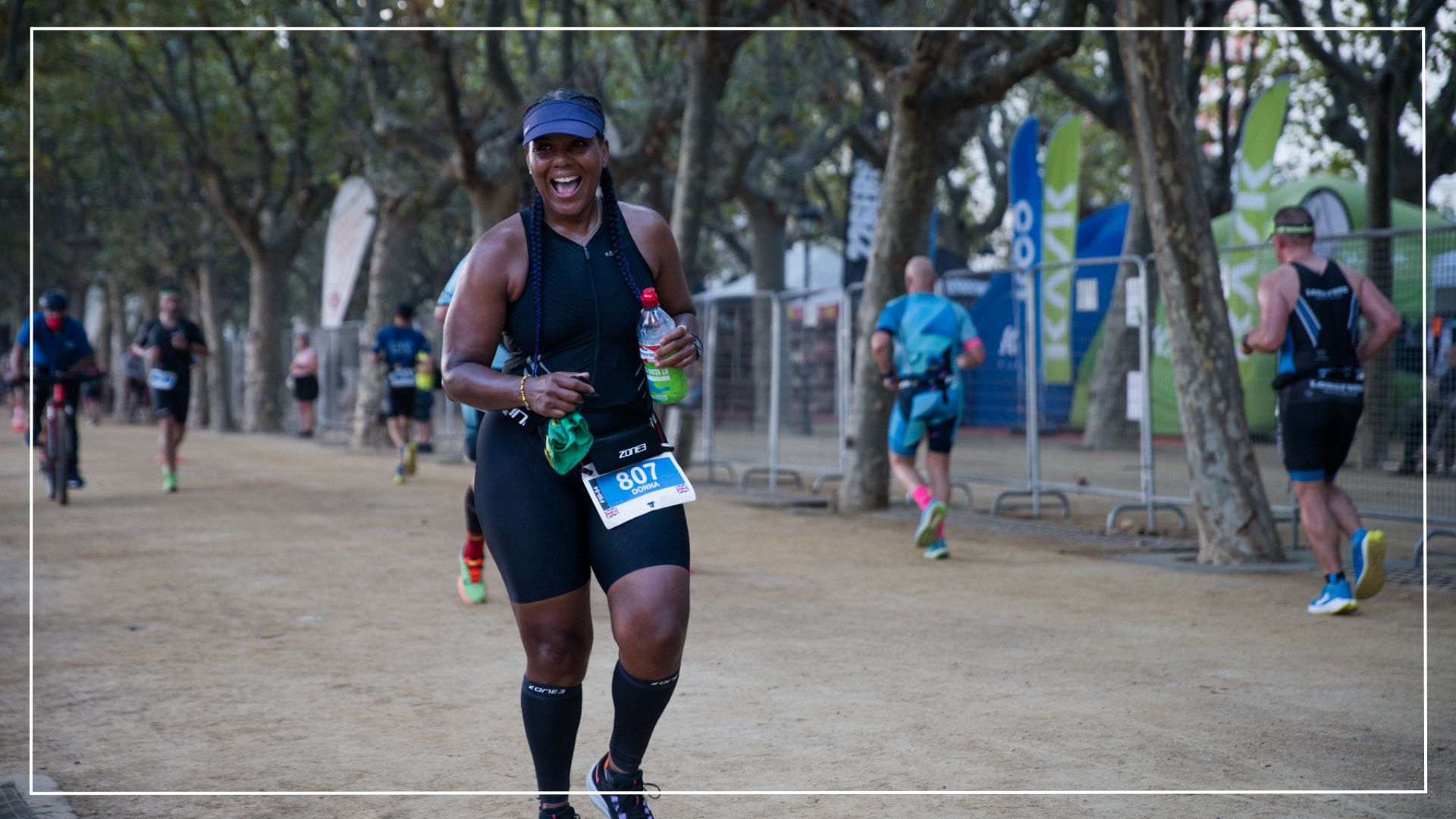 There are still so many barriers to be broken down when it comes to our sense of belonging in sport as women, but in woman&home's new series, How Exercise Changed My Life, we meet those who are doing just that after changing their lives through sport after the age of 40, defying stereotypes and ageist narratives about what we are truly capable of at any age.
For 53-year-old journalist and competitive triathlete, Donna McConnell, exercise has always been an essential part of life. Growing up in London, she'd always cycled in the city and had always been interested in sports. But it was only when she signed up for her first triathlon that the true benefits of movement came to light.
"I realized that fitness was something that was essential to my life because it made me feel good," she tells me. "I started to move my focus from what I looked like to how I felt and what my body could do." 
Triathlon is three sports in one: a collection of swimming, cycling, and running races over a variety of distances. Competitors complete each segment in one go, one after the other, starting with the swim and finishing with the run. It's all about endurance, with the sprint triathlon (0.47-mile swim, 12-mile ride, 3.1-mile run) and Olympic triathlon (0.93-mile swim, 25-mile ride, 6.2-mile run) being two of the most popular races.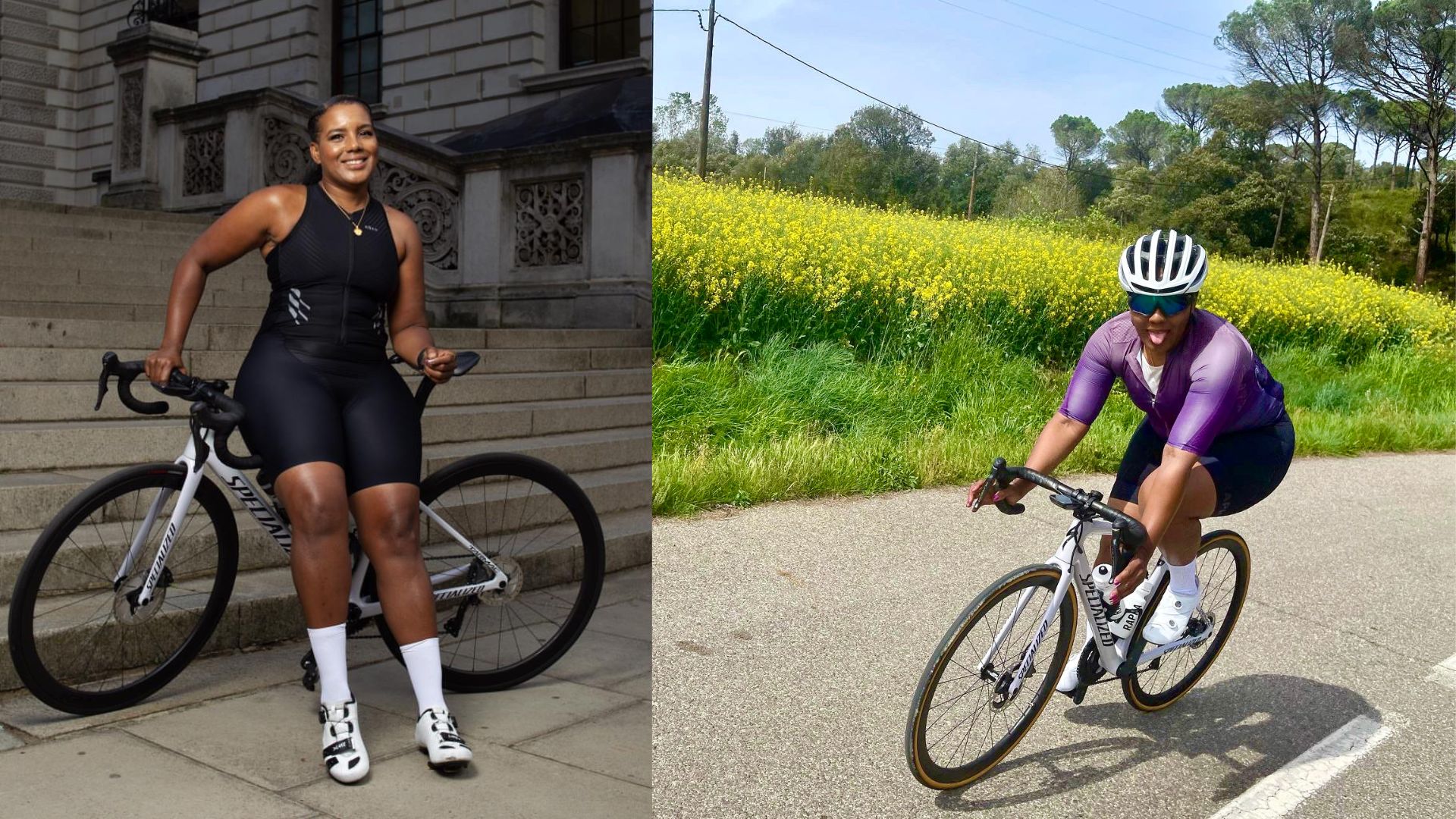 Donna, who's been training and competing in triathlons for about seven years now, says it's the variety that first drew her to the sport. "I'm a person who can get easily bored, so one sport I would probably get tired of," she tells me over the phone. "With swimming, running, and cycling, there's room for improvement. It's the variety of it that keeps me interested. I just think you feel super strong. You can do all those things and end the race and you just get an amazing feeling from doing it."
While Donna's been regularly exercising since she was 18, always riding her bike, running, and strength training in the gym, she didn't actually take part in her first triathlon until the age of 46. "Then four years later I did another one, the same distance as the sprint triathlon when I turned 50. That same year I started following this [Instagram] account called 10ironwomen and they were all training to do an Iron Man."
An Iron Man triathlon is a series of long-distance races organized by the World Triathlon Corporation. It consists of a 2.4 mile (3.9km) swim, 112-mile (180.2km) bike ride, and a marathon, which is 26.22 miles (42.2 km). It's considered to be one of the hardest sporting events in the world, with only an estimated 16,000 people worldwide completing one every year.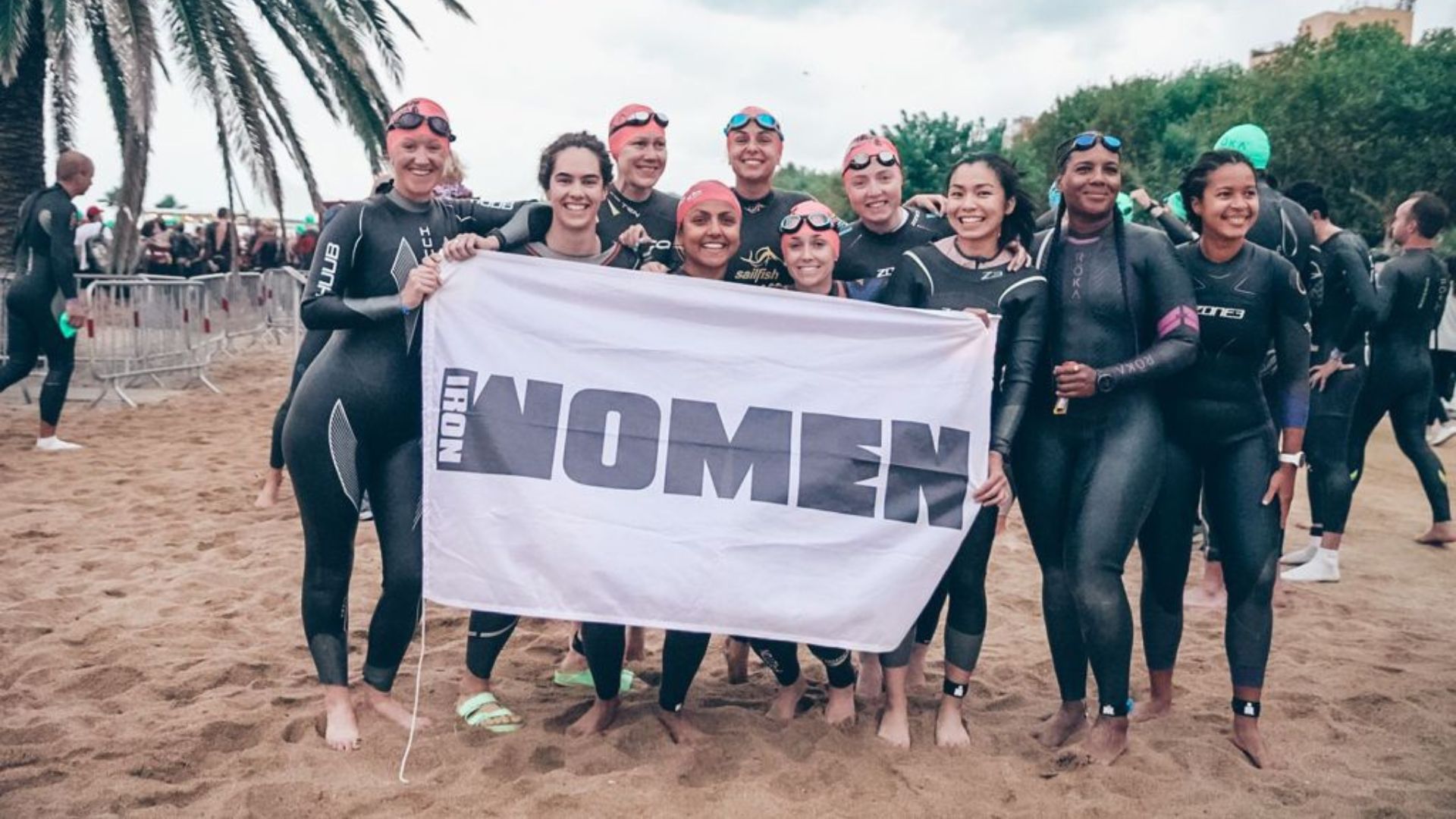 "I liked the idea of it but I'd never seriously thought about doing it," says Donna. "Then I saw them train for it, asked a couple of questions, followed the journey, and saw the stories on the day they did it. It felt really emotional to see them all finish it and I just thought that was amazing."
Donna's first triathlon in 2016 wasn't the first triathlon she'd attempted, however. She'd signed up the previous year before backing out. Not due to injury or a lack of training, but rather something we can all relate to when it comes to trying something new. "I was scared. It just seemed like a big thing and I didn't talk to anybody about it and I didn't know anyone else that was doing a triathlon. I was a bit scared and I just let it go, but it was just gnawing at me and I thought 'I'll try again'," she says. "I signed up again, found a training plan online, and I stuck to the training plan. It was hard, I remember the first swimming session I did I thought, 'How am I going to do this? My swimming is so terrible, but something just made me keep at it. And it got better."
Since competing in her first triathlon in London seven years ago, Donna has competed in several other triathlons, cycling, and running events, including the Cotswold Classic 70.3, London to Paris, and obstacle events such as Tough Mudder, Spartan Sprint, and Spartan Super.
Triathlon is something that has completely changed her life, she says. "It gave me confidence in myself and in what I'm capable of doing. As you go through life, you accumulate knocks and sometimes you're not conscious of how much these knocks affect you. Outwardly, I'm a very confident person but I know internally I was lacking it," she admits. "But committing to an Iron Man for six months, and then overcoming the pandemic where it was postponed for a year, and having to keep going and get back on training, it just shows me that I do have a level of commitment and mental resilience I had forgotten about. It also filters into the rest of my life because it made me demand more of my life," she says. 
"I got made redundant one month after I did the Iron Man, but I still managed to maintain a positive attitude. Because I had cycling and triathlon training to focus on, I just tried to enjoy the time I had off work. Then I looked for a job I really wanted to do. I looked for jobs that were at a higher level than I had done before, and I didn't sell myself short anymore. I just tried to demand what I wanted in life. I got a new job, I got more money, and I'm happy."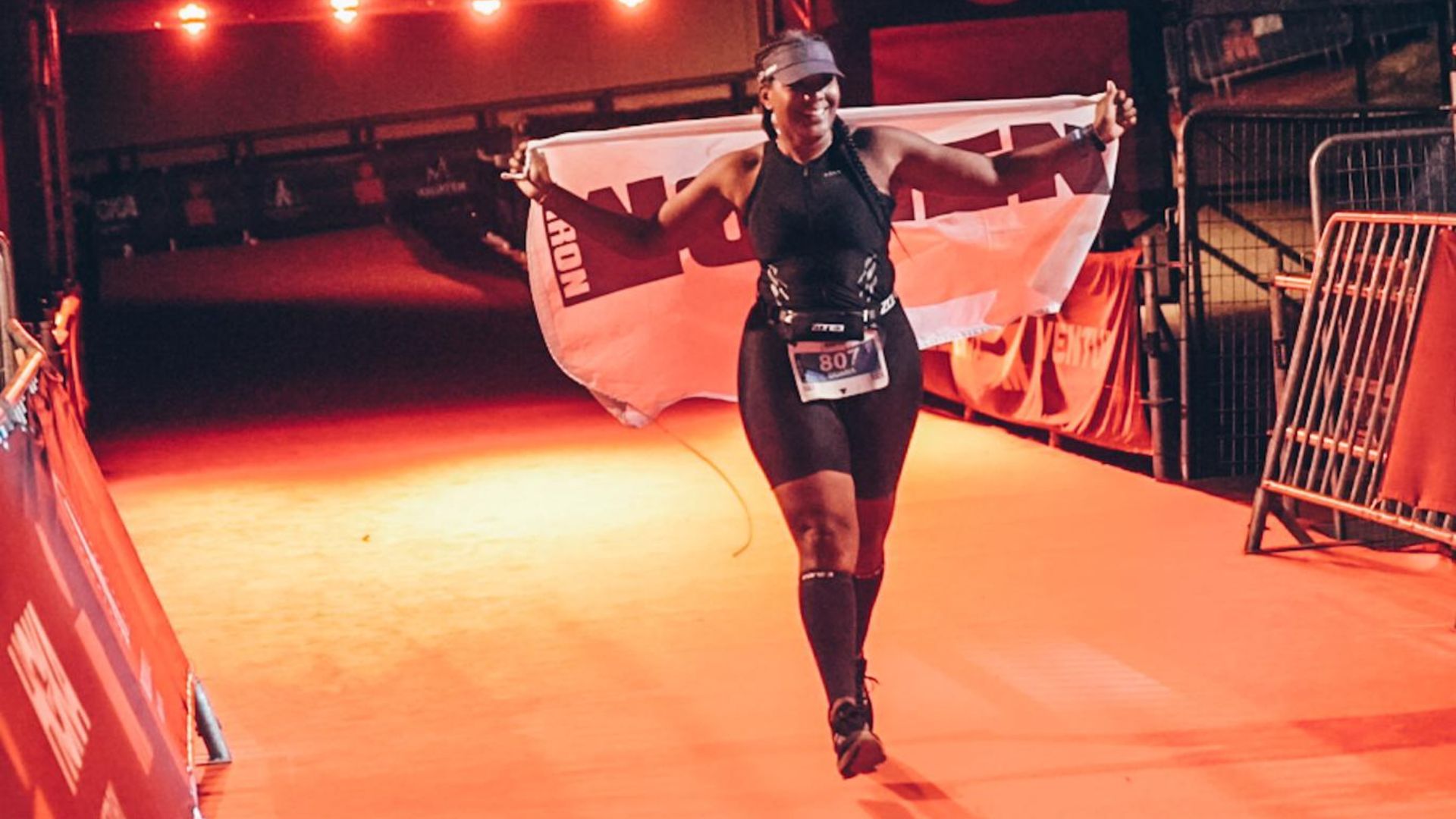 "As women, we can lack that confidence, especially when it comes to our careers and going for jobs. We think we have to have all of it but I was doing the 70% thing, thinking 'okay I've got three-quarters of that, and the other quarter I can learn from the job," she says. "Triathlon gave me the confidence to really look at life much more positively and ask for what I wanted."
Competing in triathlons, alongside training with 10ironwomen and her cycling community, has also brought Donna a community of like-minded friends. "As you get older, your friendship group kind of separates. I've been single for a long time and my friendship group paired up, which meant I had fewer people to hang out with and I was feeling that. My daughter was like 'You should think about making some new friends'. I was always into fitness but doing fitness alone, so that was my opportunity to get involved with people who had similar interests as me, like being active, and then to make some friends from it, and it has definitely delivered on that." 
But it's not just confidence and community that Donna has found, triathlon has had a real tangible benefit on her health - and it has the potential to help so many others, she says. As Donna began training for her first triathlon, she was also approaching menopause. 
"I was going through changes as a woman. It was kind of a pivotal point as I had to decide what I wanted my life to look like going forward from that moment," she tells me. "Exercise really helped me manage the symptoms of perimenopause, like hormonal fluctuations and the weight gain that's associated with it. It's really tough. I'm an active person but this weight was going on, so I thought, 'how can I change this?'. I had to do something positive for myself."
Despite all the benefits she's experienced, Donna understands why some people may be a little skeptical of trying a new sport. "Initially when you're trying something new, it all feels a bit awkward and a bit long but there are so many benefits to being involved in sport, for your mental health and your wellbeing, and the way you age as a person. 
"I don't think it's impressive that I'm doing this at my age, I think it'll be impressive if I'm still doing it at 63. A woman who did the Barcelona Iron Man last year was 65, she did it with her daughter and she'd been a lifelong runner. She looked incredibly strong. That's where I want to be at 65, still doing it. 
"You just shouldn't hesitate, I believe every woman should find a sport they can be involved with," she says. 
Tips for getting started with triathlon 
Start slowly: "Just always remember that it's something you're learning, so start small and build on it. Don't dwell on whether your swimming is fast, don't think about speed. Just turn up for your training sessions, start slow, and don't be hard on yourself."  
Don't overspend on kit when you're starting out: "You don't need to do that," Donna says. "Just have the basics: a bike that works, a swimming costume, and running shoes. You don't need that much to get started initially."  
Work out with a friend: "Do some of your sessions, like rides or runs, with a friend because it can get lonely if you do all of your training on your own. Do a run, then brunch or a coffee." 
Get some bike handling skills: "It's important you know how to manage your bike well because of the potential crashes. If you feel confident handling your bike, you'll feel better during the race." 
Learn to relax in water: Donna says it's the swimming element of triathlon that puts many women off the sport. Provided you have access to a suitable space, her tip is just to "learn to relax in water". She suggests, "Have a few sessions where you just enjoy swimming a length or two and don't put pressure on yourself to do all the distances in one or two sessions. Really build up slowly."