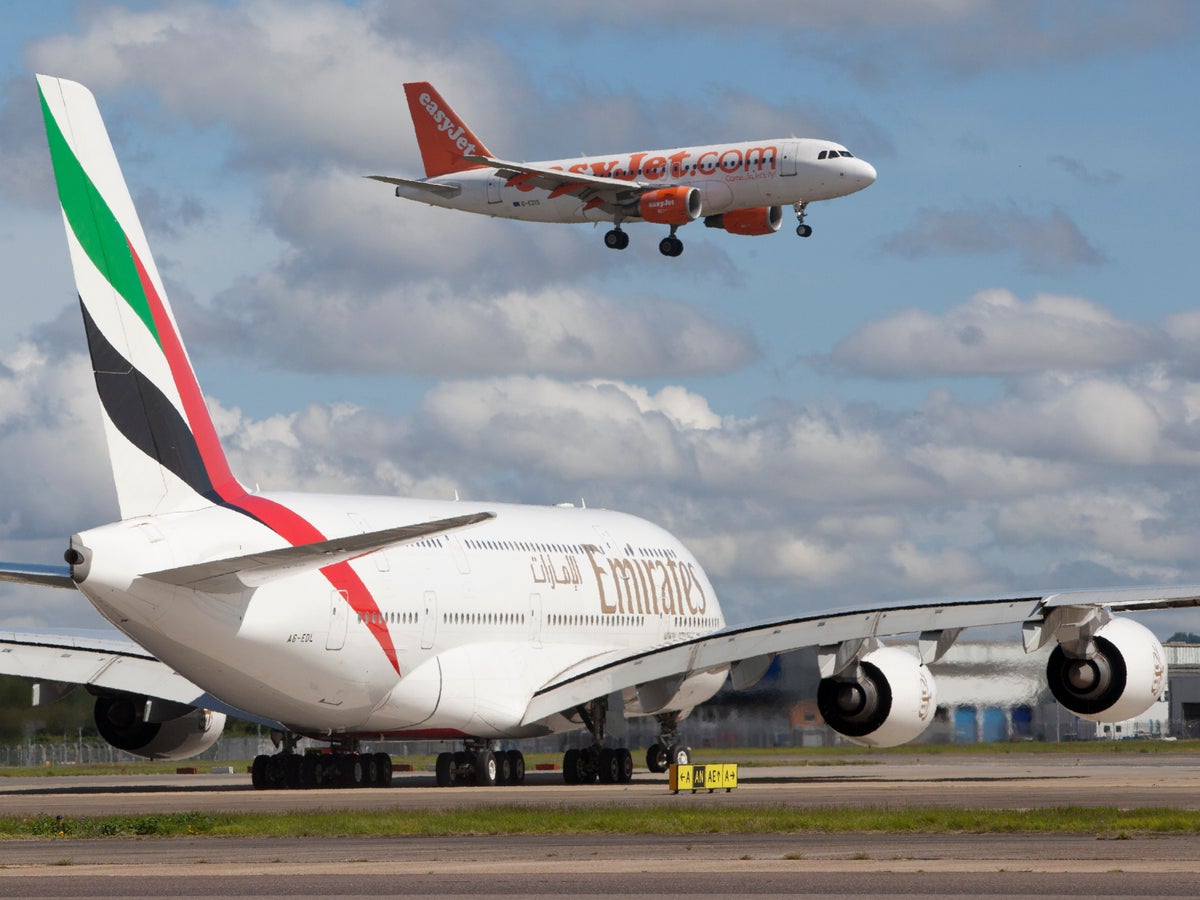 Thinking back a year, when Covid restrictions were still hampering international travel, may make you shudder. In January 2022 anyone arriving into the UK, regardless of vaccination status, was required to book a post-arrival PCR test in advance – and self-isolate until the result was known.
Only on 18 March were the UK's international travel restrictions fully lifted (having done exactly nothing to inhibit the spread of the Omicron variant). That represents 20 per cent of the year – a proportion to hold in mind when contemplating how the UK's key airports are doing.
During the pandemic pan-European carriers such as easyJet and Ryanair pivoted away from Britain, moving planes and crews to serve countries with less bizarre and constricting international travel rules. In contrast, airports have an annoying habit of staying where you put them: if a government decides to stifle their prospects, little can be done.
Britain's biggest airports were hampered for the first one-fifth of the year. But how have they done since then? The numbers are in and I have crunched through them so you don't have to. Starting with the UK's busiest aviation hub.
London Heathrow welcomed 61.6 million passengers last year. That is 24 per cent fewer than in 2019 but three times higher than 2021. Heathrow says it saw "the highest passenger increase of any airport in Europe". (Gatwick, up five-fold, disagrees.)
Robert Boyle – former strategy director for IAG, parent company of British Airways – was impressively close with the prediction he made in December 2021. His forecast for Heathrow was 60.9 million, just 1 per cent short. That was far sharper than the guesses from the airport (way too low) and its airlines (much too high).
Why were the companies so far adrift? Well, as Mr Boyle points out: when lobbying the Civil Aviation Authority over its decision on charges, it suited the airport to "lowball" the numbers, and the airlines to be overoptimistic. He predicts "75 million or better" for Heathrow in 2023. That's just 7.3 per cent below the peak year of 2019. Someone tell the CAA.
Of Britain's "big four" airports, Gatwick was clobbered hardest by the government's response to Covid. In April 2019 the busiest routes were Barcelona, Dublin and Malaga, with Dubai and Orlando not far behind. But a year later, the leading link in a very sparse field was Minsk. The capital of Belarus lured travellers from a wide range of countries seeking to return home aboard the national carrier, Belavia, via a hub that wasn't particularly fussed about Covid.
Minsk has fallen off UK flight maps (along with Moscow and St Petersburg). But that is not the only reason the Sussex airport ended last year 29 per cent down on the peak in 2019, with 32.8 million passengers.
Crushing travel restrictions in 2021, including a 19-week ban on overseas holidays, reduced traffic at Gatwick by 86 per cent. Virgin Atlantic abandoned its original home in favour of Heathrow. But the decision by Air India to launch nonstop flights this year from Gatwick to Ahmedabad, Amritsar, Goa and Kochi shows long-haul faith in an airport that seems destined always to be in Heathrow's shadow.
Manchester and Stansted – third and fourth respectively – finished 2022 almost neck-and-neck. Both are part of Manchester Airports Group, along with East Midlands.
Manchester airport welcomed 23.4 million passengers, exactly 20 per cent down on its best year, 2019.
Its Essex sibling was just 50,000 adrift. Stansted made up the most ground of any in the top four, just 17 per cent behind pre-pandemic numbers.
One more way to look at the figures: how many years do you have to go back to find a year when the major airports last had passenger numbers so low?
Stansted: 2016
Manchester: 2015
Gatwick: 2011
Heathrow 2001
Heathrow's outcome is likely to be seized upon by opponents of a third runway. The airport says: "Demand for aviation will recover from Covid-19, and the additional capacity at an expanded Heathrow – the UK's only hub airport – would allow Britain as a sovereign nation to compete more effectively for trade." But the plan seems firmly on the back burner for now.