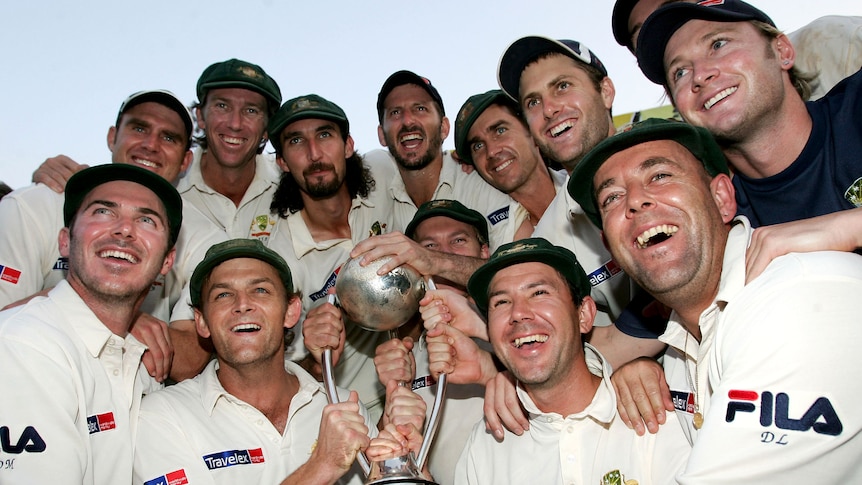 Australia is about to embark on the toughest test in five-day cricket, but there is a blueprint to follow for success — even if you have to go back almost 20 years to find it.
Pat Cummins's side will look to emulate the squad of 2004, which triumphed 2-1 on Indian soil — one of just two visiting teams to win a Test series in India in the past two decades. 
"It was a momentous occasion," Australia's then-coach John Buchanan told ABC Sport last month.
Here's how Buchanan and Australia achieved something so few teams in the modern era have been able to.
Tip one: Experience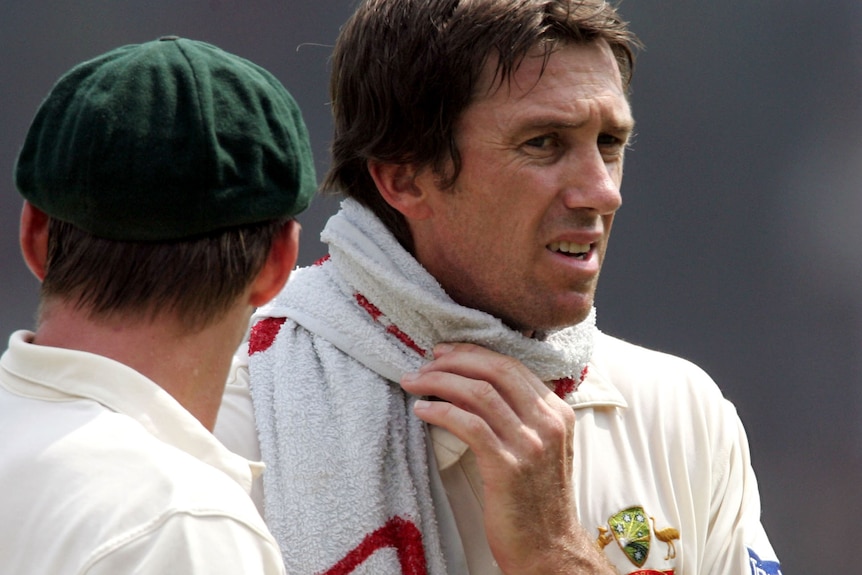 Playing in India is just different. 
It's louder, hotter, dustier and less hospitable than just about any other Test-playing nation, meaning past experience of what you might face is vital to a successful tour.
"India is an incredible place, and an incredible place to play cricket," Buchanan said.
"Until you've actually experienced India, and then experienced India playing cricket, you're not really too sure what to expect, because it can be quite overwhelming."
Buchanan had taken Steve Waugh's team there in 2001, where they had just missed out on recording a famous victory.
He said that experience, plus the visit to Sri Lanka earlier in the year, was vital to developing the plans that led to Australia's triumph in 2004.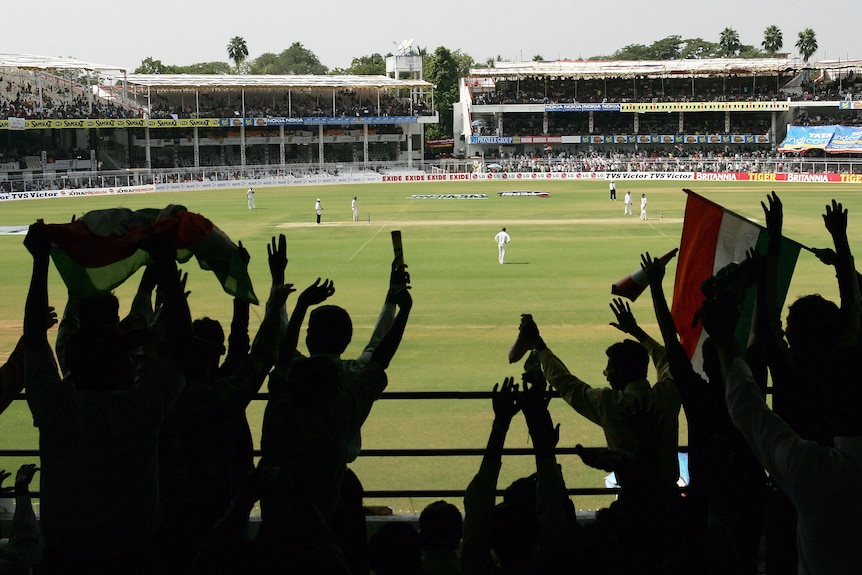 "That was, from my point of view — and for a whole range of players who hadn't really experienced India too much — that was a real learning experience for me and I think it stood me and others in good stead for 2004," he said.
Experience among the squad as a whole may be somewhat lacking when it comes to playing red-ball cricket in India. 
Of Australia's 18 tourists, eight have played Test cricket in India for a grand total of 39 Tests — but a whole lot more have played in Indian conditions, be it through the IPL or in other, shorter format matches.
Tip two: Play to your strengths = pick pace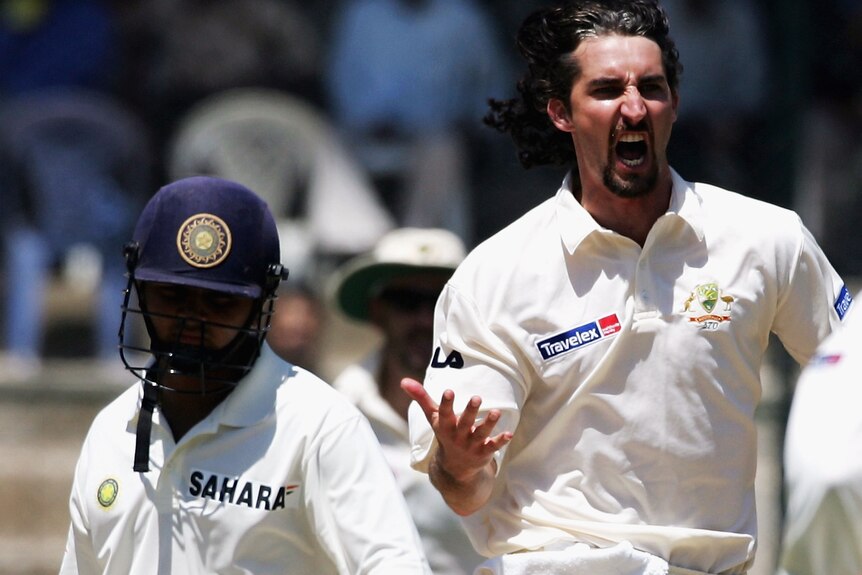 Australia's victory in India in 2004 went something against the grain, with pace bowlers taking more wickets than the spinners.
"We certainly believed that pace bowling was going to be one of our strengths," Buchanan said.
"If we could utilise that correctly, then it would allow someone like Shane Warne to be far more effective over there."
Warne, for all his ability, was not as effective in India as he was elsewhere.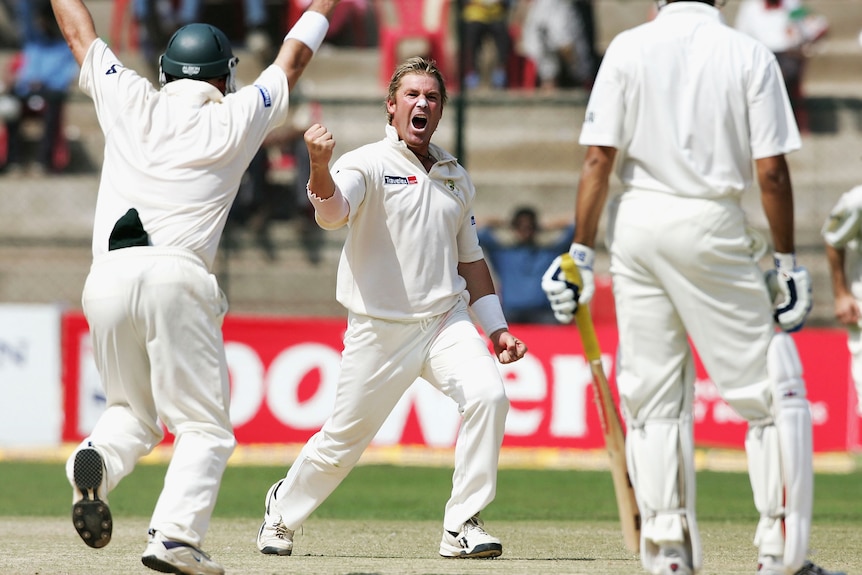 Against a career average of 25.41, in India that average blew out to 43.11 with a strike rate of 81 — his worst record in any country.
"He hadn't been as effective in India, I mean, [he was] still a reasonable bowler of course, but hadn't really been able to be as effective as he would have liked, so the way that we could bring him into the game was to make sure that our fast bowlers were doing a job."
The pace attack certainly backed up their coach's wishes.
Of the 68 wickets Australia took in that series, 43 came from the seamers, with Jason Gillespie (20) and Glenn McGrath (14) — assisted by Michael Kasprowicz (9) — taking wickets throughout the tour.
That's a shade over 63 per cent — far in excess of what is normal in Indian Test series.
For example, when England won in 2012, England's spinners, led by Graeme Swann and Monty Panesar, spinners took 71 per cent of the wickets.
In both series, Indian spinners took about 80 per cent of the wickets to fall. 
To do that, Australia needed a plan.
Tip three: Set your field well
Australia's great success in India came by frustrating India's batters and stymieing their attempts to score boundaries.
"The idea was, with a new ball, we'd bowl in a normal channel, we'd look for edges where we could," Buchanan said.
"But you don't have a new ball for too long in India, so the idea then was to straighten the line-up of our bowlers.
"So rather than being in a normal channel outside off stump, we'd prefer to be operating around off stump to middle stump.
"We know that Indians are very good off their pads, very wristy in being able to work the ball on the on side.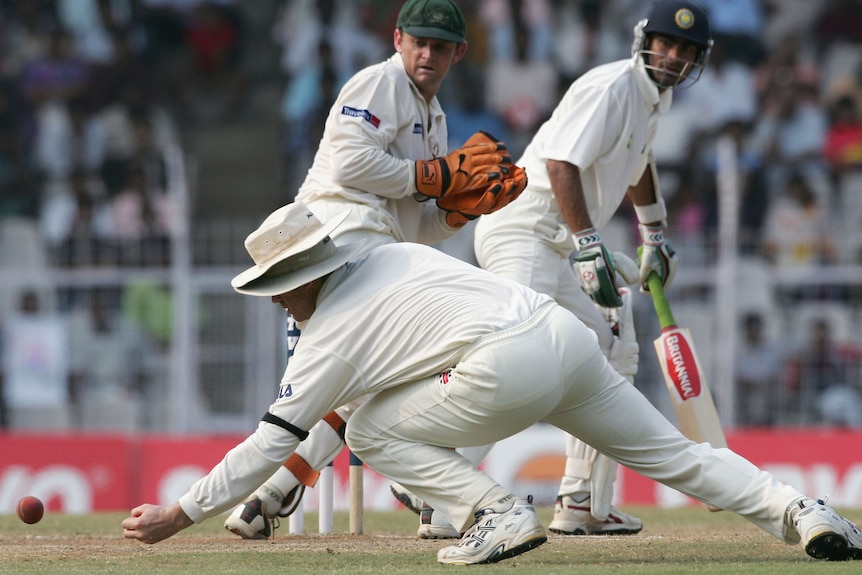 "So our support strategy is obviously the fielding … to potentially have two catchers in that short midwicket area and then at least two players out on the boundary.
"That meant not only could we bowl straight and on a length, then, if they wanted to take their chances and go through our infield, they could, but we would have support out in the deep.
"It also enabled us to bowl short when we wanted to because then they would be taking a risk against our deep field.
"We'd start off with pretty traditional [field], then we moved to the two in two out and then, if somebody was still getting away — and we were very keen to cut the boundaries — we'd take one of those infield catchers away and place them in a deep position.
"That really worked, overall, very effectively."
Tip four: Have a plan and stick to it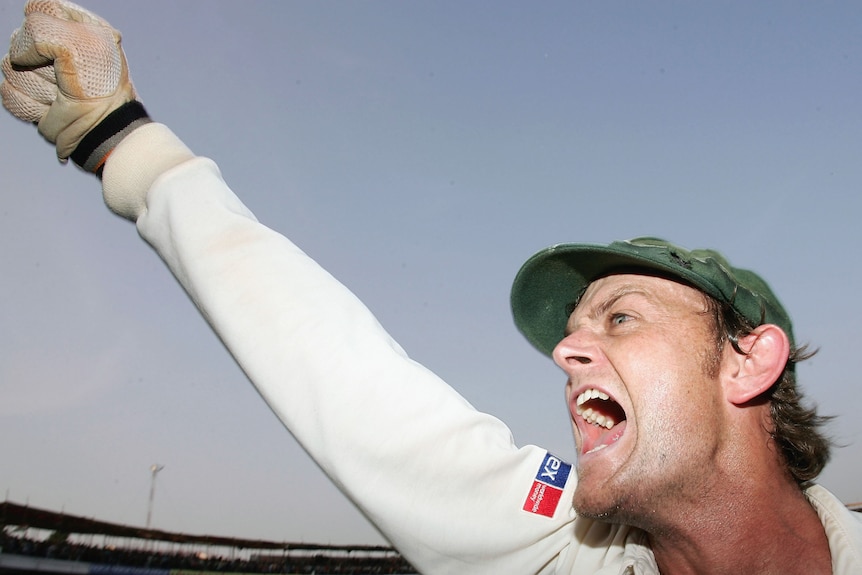 That rigid plan was key to Australia's success — and having the gumption to stick to it was crucial, which is where stand-in captain Adam Gilchrist came to the fore in the absence of Ricky Ponting, who only returned for the fourth Test.
"Whatever your plan is, you have to be disciplined with it," Buchanan said.
"One of the keys to that win was Adam Gilchrist's captaincy. 
"Adam was just pretty ruthless, very disciplined in us delivering on that strategy.
"Even if it wasn't working for an over or two or a session or two, nonetheless, we stuck with the plan."
It's all well and good to have a plan with the ball, but unless there are runs on the board, that effort could be for naught.
Fortunately, Australia had a batting unit in perfect form to take control in Indian conditions.
"While we were certainly good at delivering on our bowling plans and on our bowling strategies, I think one of our other disciplines came from our batting group, who set about making sure we had either enough runs to defend or we could chase runs," Buchanan said.
"Each batsman had to work out what their plan was, not only to survive but to actually score runs.
"Matthew [Hayden], because of his reach, he was able to use the sweep to huge advantage and he's quick on his feet to be able to retreat into his crease.
"Damien Martyn, while of quick feet, he was very good at playing back and watching the ball come to him and then playing the appropriate shots."
Buchanan said Martyn's batting "was probably his finest in any series" and nowhere was that more evident than in the second Test in Chennai, where he toiled for over four-and-a-half hours in making 104 to help stave off an Indian fightback.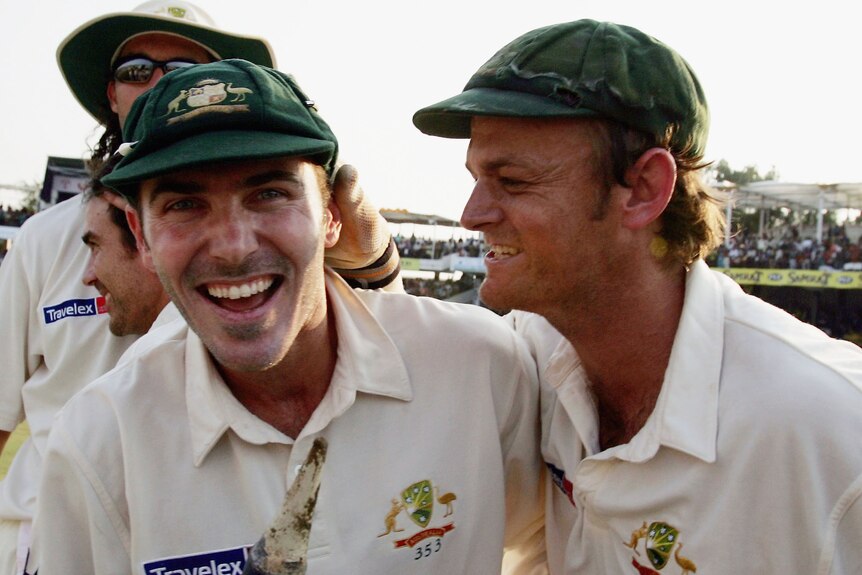 "The [second Test in Chennai] could have gone either way, although you probably would have favoured India at that point of time having to chase," Buchanan remembered.
"But it wasn't to be, and it enabled us to still go then on to the third Test one up in the series.
"The batsmen were quite instrumental in terms of backing up the bowling plans that we had."
Tip five: Have a bit of luck (or find a sympathetic groundsman)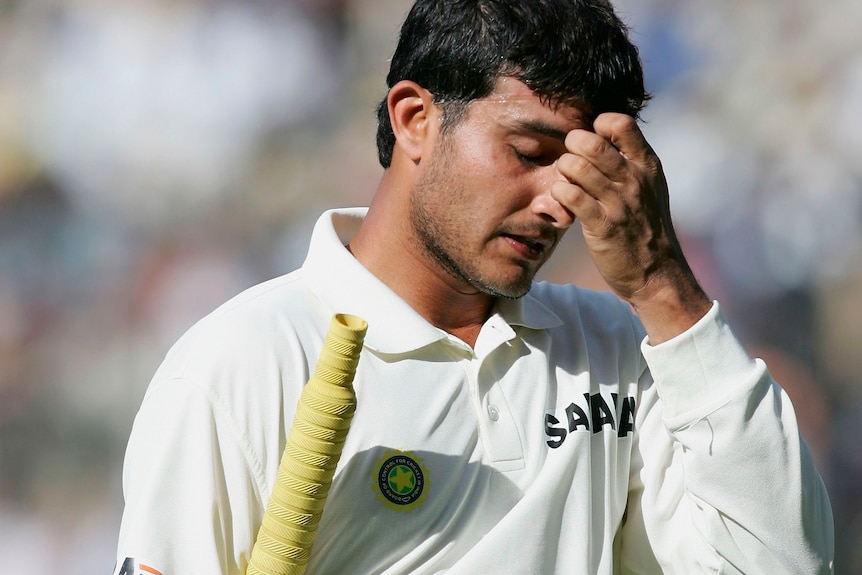 Australia's victory over India will forever go down in folklore, but the third Test in Nagpur deserves special mention.
Australia completed a stunning 342-run victory to seal the series on a pitch that had plenty of grass and carried plenty of pace in it — hugely benefiting the Australian seamers.
"Sourav [Ganguly,] as we understood it, was said to have not been too happy with the wicket in Nagpur," Buchanan said.
The legend surrounding the story goes that the BCCI asked for another turning pitch, only for the curator at Nagpur to disagree and prepare a far more sporting wicket.
Some members of the Indian media then speculated that Ganguly pulled out of playing in the Test at the 11th hour because he did not get the pitch he had asked for — although scans showed the Indian skipper had a hip issue that kept him out the side for the fourth Test as well.
"Whatever the real, true story was, he didn't play and Harbhajan [Singh] didn't play and we got a wicket that provided us bounce and pace which was just perfect for the way that we wanted to play the game," Buchanan said.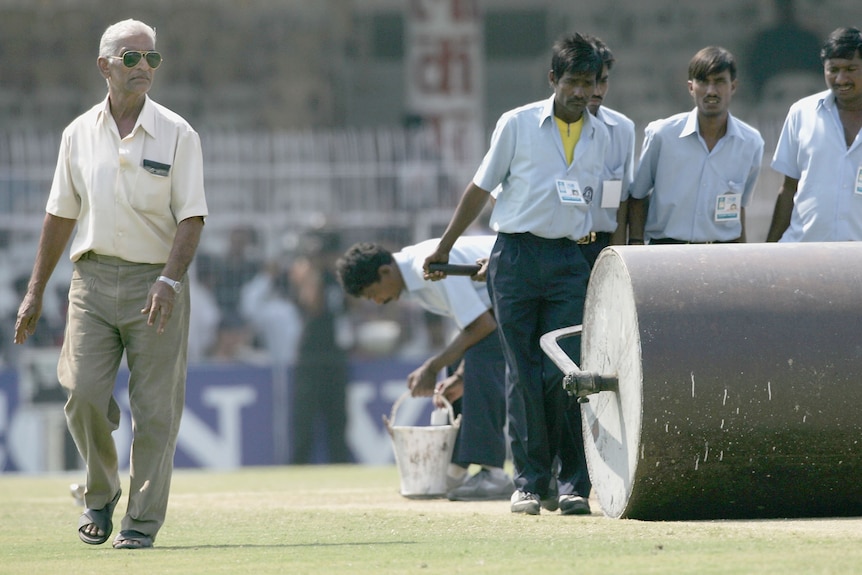 The pitch was so perfect that Gilchrist described it as "very Australian".
Gillespie, who took 9-80 in the match, called it "so different from most of the Indian wickets".
"I think it's been publicly said that Sourav had a disagreement with the local association and, as a consequence, the local groundsman decided to prepare a wicket the way he thought it should be prepared and that wasn't exactly the way Sourav thought it should be prepared," Buchanan said.
Tip six: Take the crowd out of it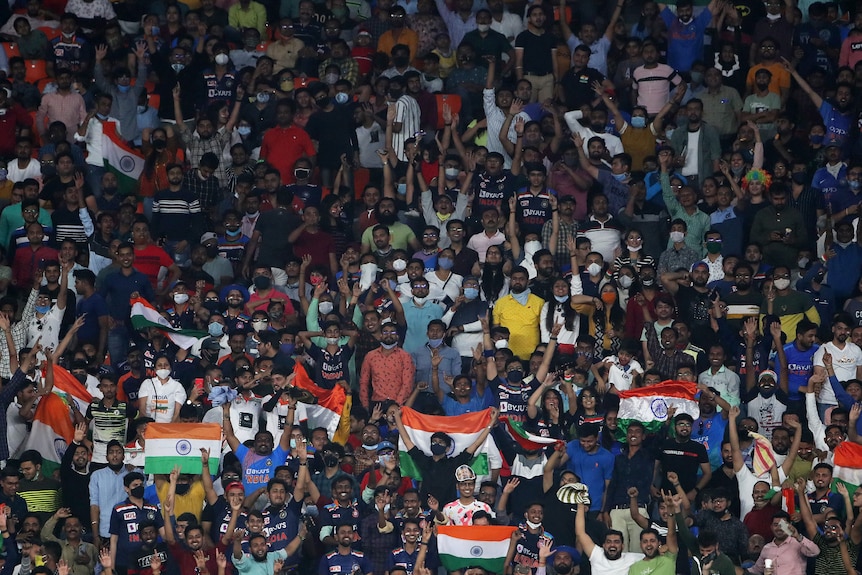 India loves its cricket and, with this series shaping up as a titanic contest, you'd better bet that the crowd will be constantly engaged and desperate to see India get one up over the top-ranked Australians.
Whenever a team tours India, the crowd is something they have to account for.
Every boundary is greeted with a wall of noise from the stands and the crowd whips itself into a frenzy as India compiles runs.
So how do you take them out the game? Get rid of boundaries.
"The crowds are unbelievable," Buchanan said of his experiences in India.
"[India's batters] tended to bat in boundaries, fours, possibly ones, but fours is really what they were able to chase and of course what that did was bring the crowd in.
"So the idea was obviously one to try and limit their boundaries and by doing that we could keep the crowds a little bit quiet."
Follow all the action from India on ABC Radio or on the ABC Sport live blog from February 9.