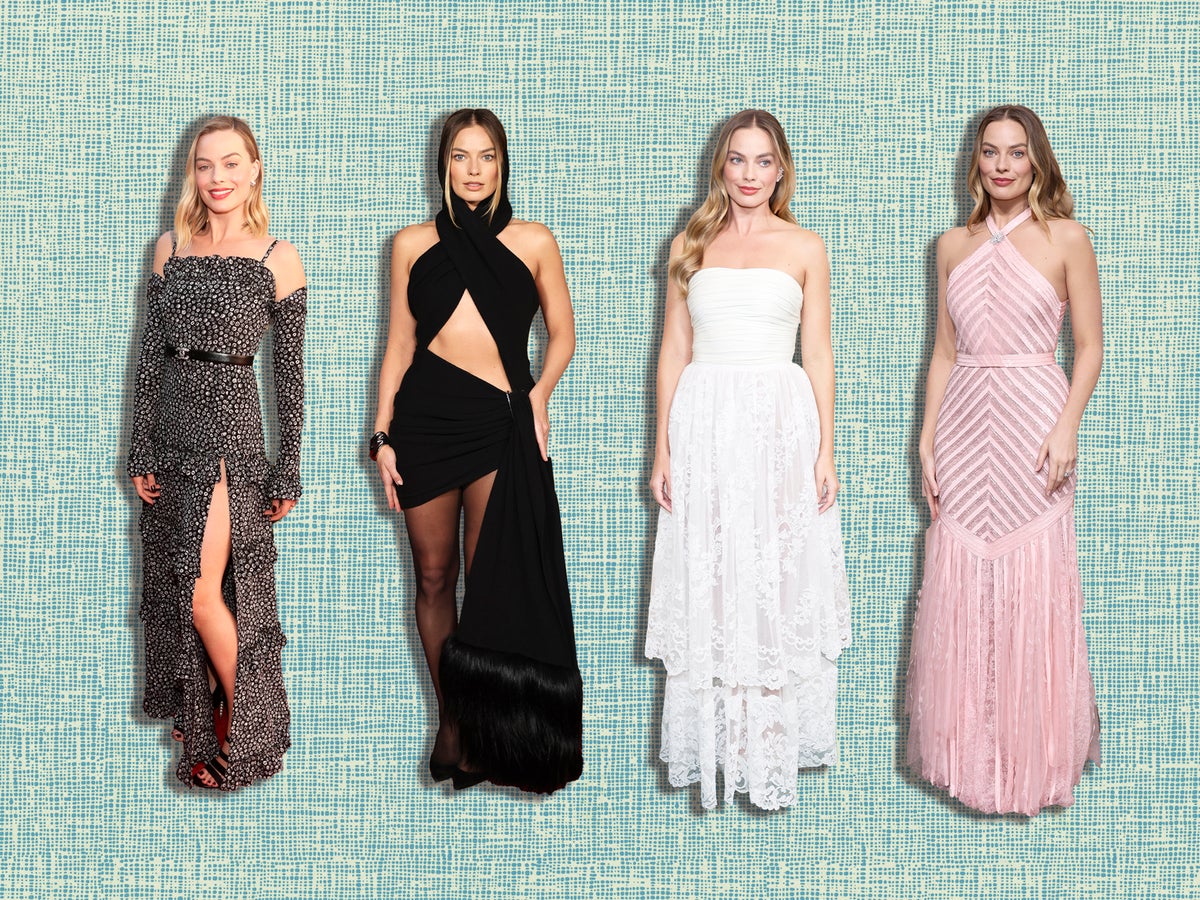 There is a woman who needs our help. Fans have been calling for her "emancipation". They are concerned she's being "held hostage". Stressing that she must be "set free" as soon as possible. But the thing she must be liberated from is somewhat unconventional. It's not a person. It's not some sort of corrupt conservatorship, or a dingy cell. The captor in question is, in fact, a luxury fashion brand. Its victim? Margot Robbie.
For months now, fashionistas and Robbie fans have been using the aforementioned language of entrapment – a little too seriously, actually – to describe her ongoing partnership with Chanel. The general consensus among them is that Robbie has been shackled by the French label's chains since she became one of its brand ambassadors in 2018. Namely, that she's been forced into a series of designs she doesn't actually like.
Whether there's any modicum of truth in this theory is impossible to tell. Nonetheless, in recent months, Robbie's fans have been furiously pointing out the difference between the actor's expression when wearing Chanel compared to other luxury brands. "Margot Robbie in Bottega vs in Chanel," tweeted one person alongside a series of photographs of the 32-year-old in the brands' respective designs. "Her face says it all…" they added.
Another viral tweet simply stated "Margot Robbie when she's not in Chanel," alongside four recent snaps of the actor smiling in various ensembles by the likes of Bottega Veneta and Versace – it generated more than 21,700 likes and thousands of comments from people calling for an end to Robbie's deal with Chanel.
The theory has gone so far that some have even started to suggest that Chanel has intentionally dressed the actor badly, with celebrity stylist Elliot Garnaut labeling her the "worst-dressed" celebrity, teasing that someone at Chanel "obviously hates her". Even Vogue heralded Robbie's "new style era" when she stepped out in an emerald green Bottega Veneta dress at the Governors Awards in LA last November.
The comments have been circulating the internet for several months, but they picked up pace at the start of this year ahead of awards season – the time in which the red carpet becomes the most important stage for any fashion designer partnered with a celebrity to showcase their latest designs. Given that Robbie hadn't been seen in Chanel for a while, fans were hopeful that the partnership was over.
Much to their disappointment, the actor showed up to the Golden Globes last week in a custom haute couture gown from the label that involved more than 750 hours of work. The blush pink, crystal-covered halter-neck gown encapsulated a delicate, girlish aesthetic that marks a stark contrast from some of Robbie's recent non-Chanel choices – see the variations of loose-fitting, leather tailoring she has been wearing to promote her latest film, Babylon, or the oversized pinstripe shirt she paired with thigh-high boots on a recent outing in London.
The main gripe, then, seems to be that by sticking by Chanel, Robbie is being made to wear clothes that simply don't reflect her personal taste. With a whole host of award ceremonies still to come, there's no telling just how much more Chanel looks the actor's fans will have to suffer through. But she is hardly the first celebrity to become embroiled in a brand partnership that many believe to be out of sync with their natural style.
At the 2011 Oscars, Jennifer Lawrence famously wore a slim-fitting scarlet gown by Calvin Klein, a dress that evoked an old Hollywood silhouette. Its casual sensibility also seemed to reflect Lawrence's own low-key, girl-next-door approach to fashion at the time. This all changed, though, when Lawrence struck up a $15m deal with Dior and swiftly started wearing grander, more lavish designs on red carpets – remember the strapless Cinderella-style ball gown she famously took a tumble in at the 2013 Oscars?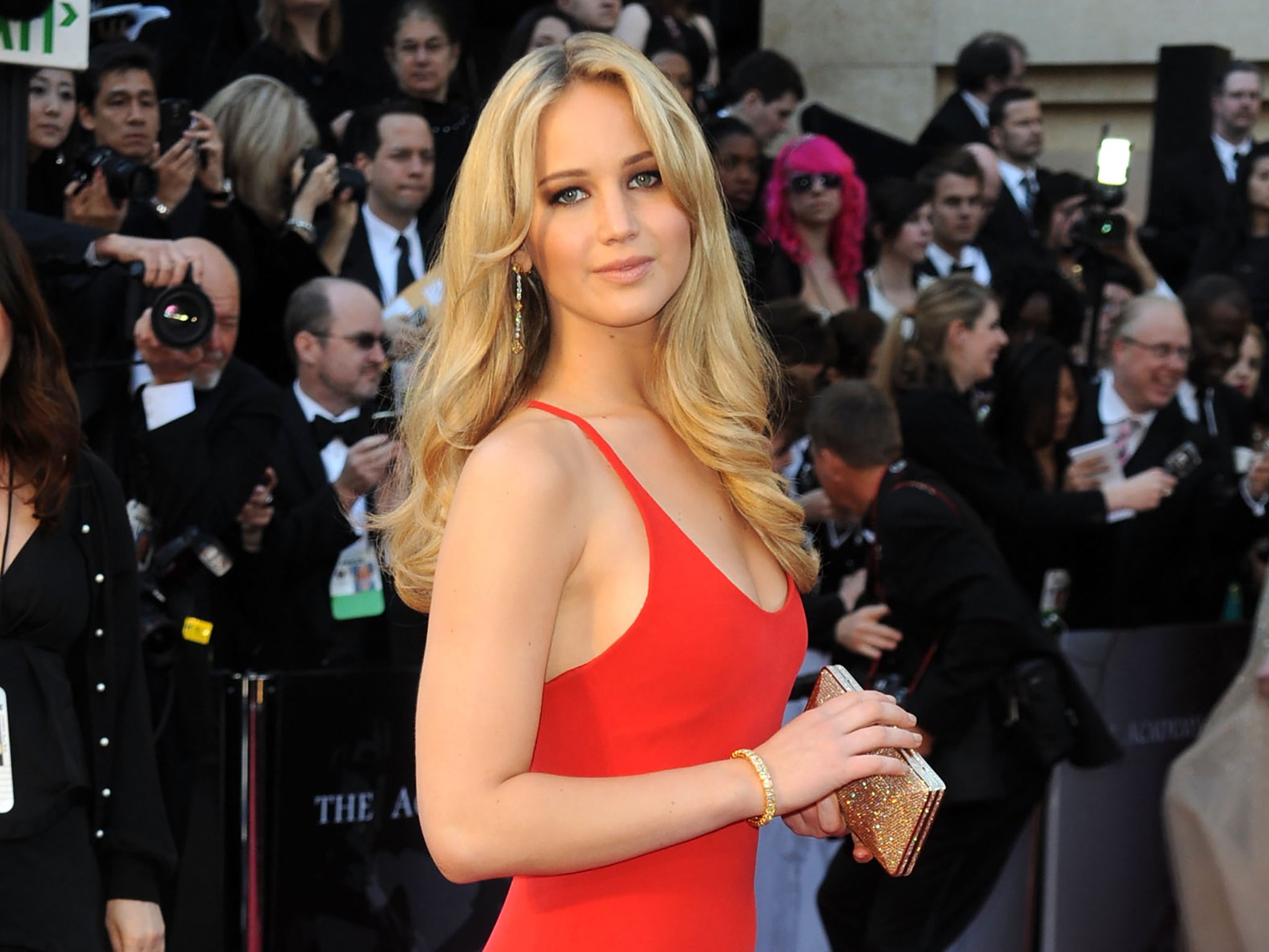 From a financial perspective, it makes sense for big brands to partner with big stars, which is why such arrangements have been a staple of Hollywood culture for years. But it seems like years of people wearing the same designer over and over again could soon be behind us. Even if the brand's aesthetic does match yours, style is nothing if not an evolutionary process, something that changes over time alongside life experiences, personal politics, and the relationships we have with our bodies. All of these things have a huge impact on how we want to dress; one brand couldn't possibly account for so many transitions.
Moreover, the one-brand-fits-all model is wildly out of touch with the sartorial zeitgeist, which is predicated around cult vintage finds. Gone are the days where custom designer gowns packed the biggest red carpet punch. Oh no. If you want to make headlines for your look, it's archival only, darling.
Celebrities have long favoured vintage, of course. In recent years, though, acquiring famous looks from the past has become fashion's greatest pursuit, reflecting a degree of status that simply couldn't be achieved in anything new. The most obvious example is Kim Kardashian at last year's Met Gala – she wore the iconic beaded dress worn by Marilyn Monroe to serenade John F Kennedy on his 45th birthday in 1962. Worth $4.8m, the dress was loaned to Kardashian by the historical memorabilia organisation Ripley's Believe it or Not!, and the reality TV star underwent an extreme weight-loss regime in order to fit into it.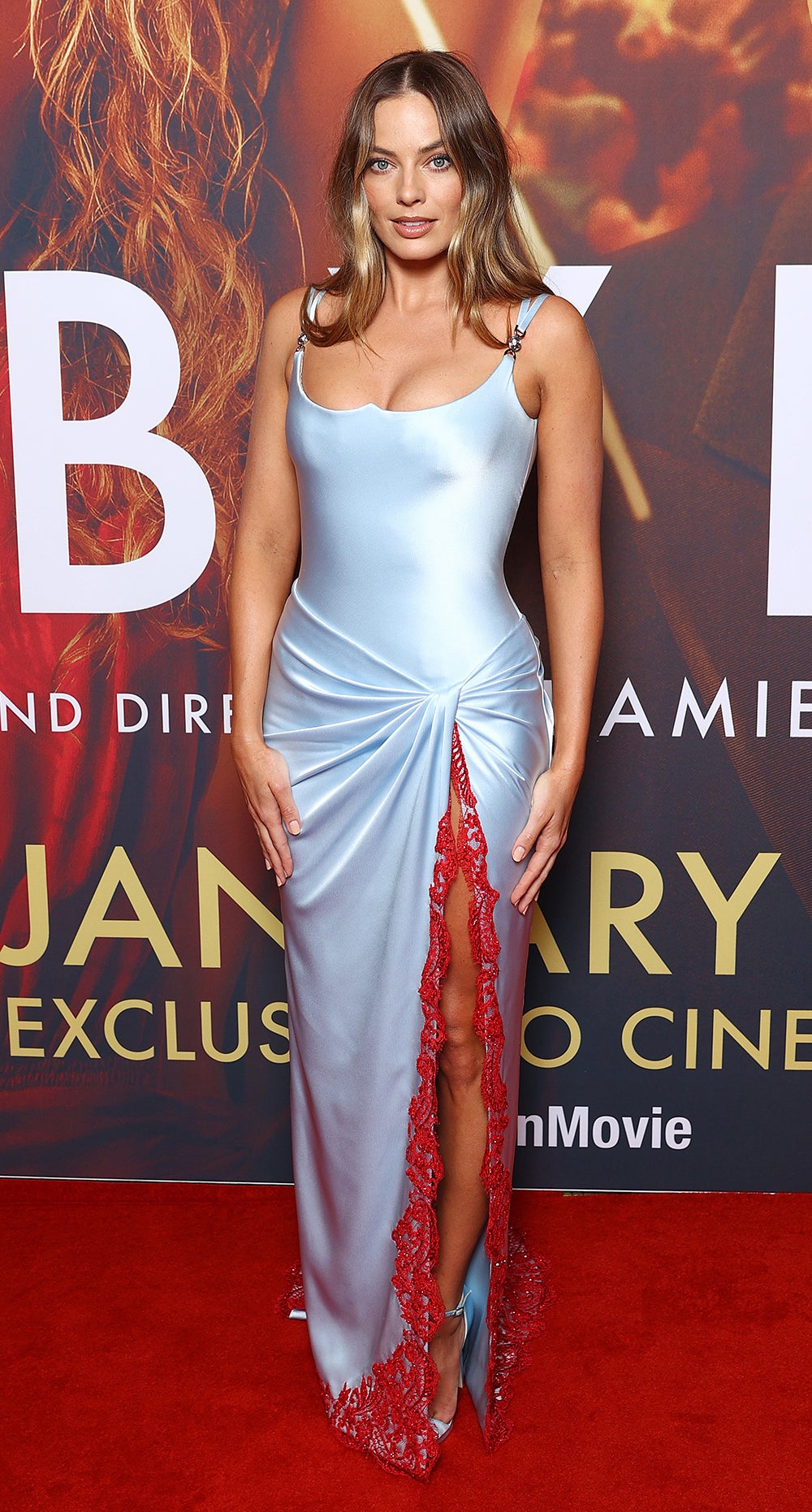 This might be an isolated example, but seeking standout vintage items to wear on the red carpet has become common practice for celebrities. It's something we've seen from all of fashion's major players in the last year, including Kendall Jenner, Bella Hadid, Zendaya and Rihanna. Robbie has even been dabbling in it recently herself, sporting a vintage Versace gown from the 1990s at the Babylon Australia premiere on Monday. The look was almost a resounding hit among Robbie's increasingly eagle-eyes fans had it not been for the red lace that had been attached to the dress's slit. Still, at least she was able to express some individuality.
With all this in mind, then, perhaps the death knell for long-standing celebrity brand partnerships is on its way. No matter how large the paycheck, there's only so many times one can continue wearing outfits they don't feel comfortable in. And while having to wear Chanel all the time is hardly a prison sentence, limiting oneself in this way defies the very thing that fashion is supposed to be about: taking risks, pushing boundaries, finding new ways to express yourself.
Robbie will find her feet, I'm sure. In the meantime, her fans could benefit from toning it down a tad. Otherwise it's only a matter of time until #FreeMargot takes hold of the internet. As uninspiring as some of her recent red carpet looks have been, I'm not convinced a global liberation movement is the best approach.