Hong Kong should have faith in Qianhai's promise of integration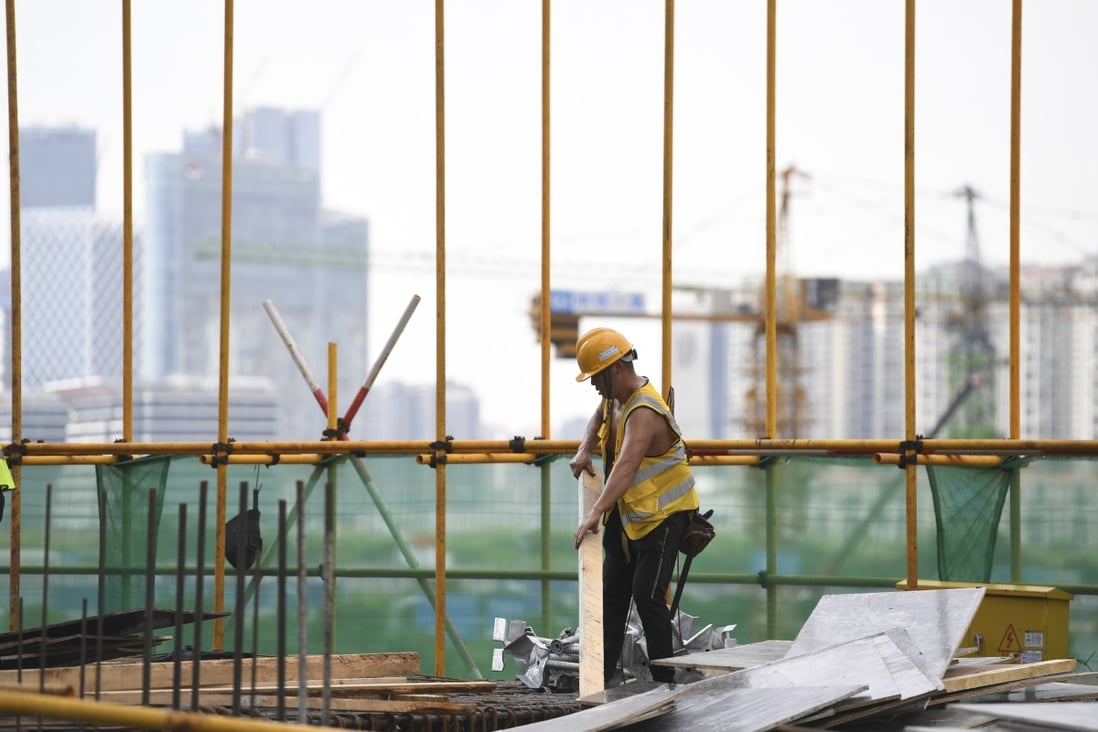 Back in 2009, Witman Hung, the indefatigable principal liaison officer for Hong Kong in Qianhai, swept myself and a gaggle of Hong Kong business executives across the border and up to the newly minted 14.9 sq km economic zone in the west of Shenzhen to introduce us to Qianhai – this outreach of Hong Kong law and regulation conceived to provide Hong Kong with a confidence-building springboard into the mainland economy.
Qianhai was a ghost town then and, by some people's accounts, remains something of a ghost town today, though it now boasts more than 100,000 locally based companies, of which 11,500 are Hong Kong-registered.
Announcements this week that Qianhai is to be expanded more than eight-fold, to 120 sq km (as big as Macau, and nearly as big as Lantau Island), at the same time being empowered to build new and stronger links to Hong Kong, provides an exquisite illustration of China's preferred development style: avoid "big bang" reforms at all costs; seed small experiments and watch how they grow; quietly snuff out anything that fails, and allow successes quietly to spread; link successes together to build critical mass.
The caution at the heart of this glacially slow development progress calls for patience. But Beijing's preference for risk-minimising, baby-step reforms, over "big bang" changes that might be destabilising and inflict "big bang" harm, has been amply vindicated over the past four decades.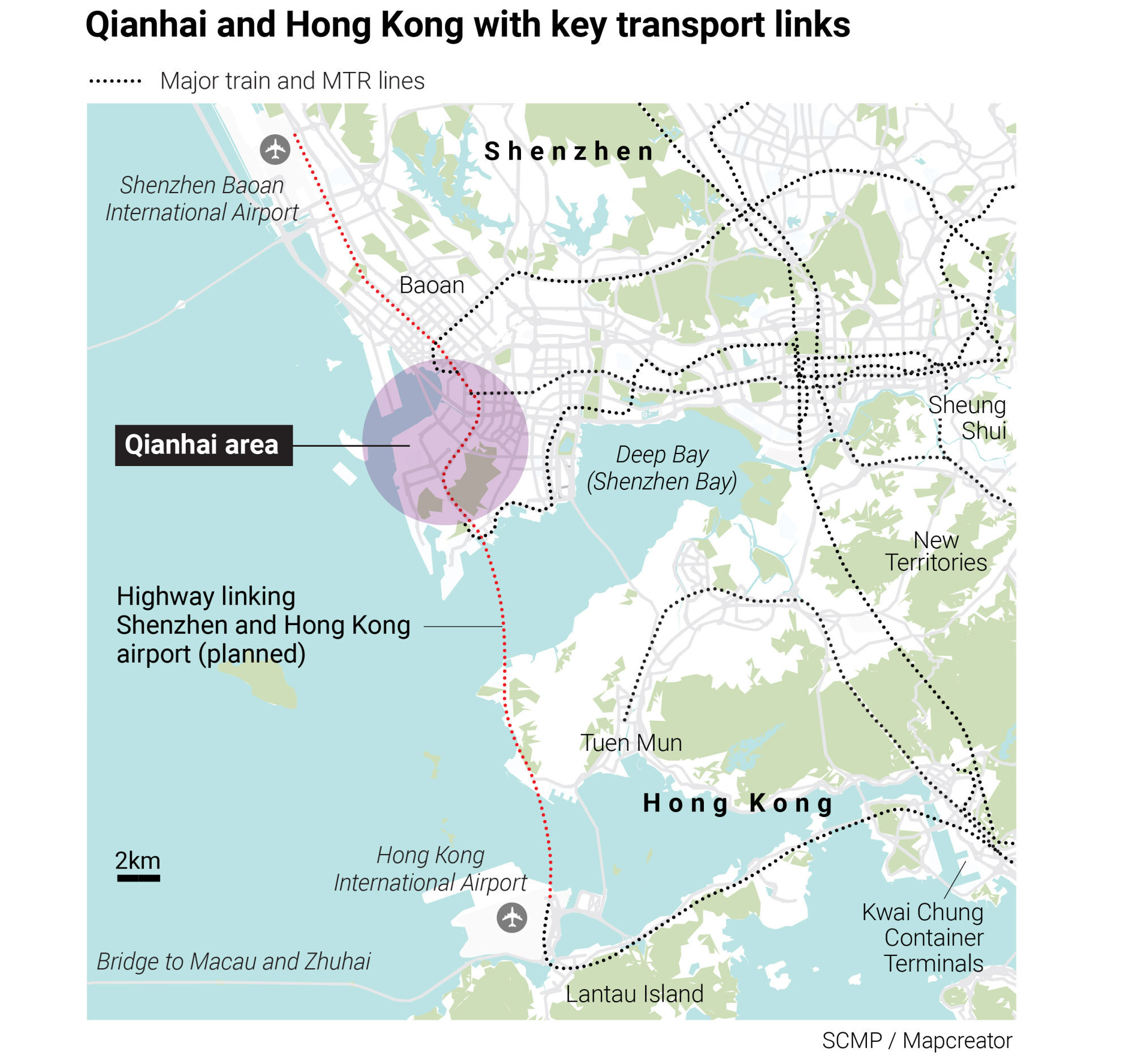 The economic progress made since 1980 provides clear evidence that development based on the cumulative impact of "baby step" reforms can, over time, deliver benefits that few "big bang" initiatives can match.
I watched this first with the demolition of the commune system after Mao Zedong died in 1976, and with the introduction of rural grain markets in the early 1980s. We saw it in the establishment of Shenzhen as a special economic zone, along with "competing" zones in other parts of the country.
We saw it with the seeding of private enterprises, Deng Xiaoping's decision to let some get rich before others, and the dismemberment of many state-owned enterprises. More recently, we have seen it in monetary policy with the gradual internationalisation of the renminbi and opening up of international investment in China's equity markets.
The Qianhai being expanded today is light years from the construction sites we saw back in 2009. Not only has Shenzhen grown to become one of the most prosperous and dynamic economies in China, but the more-recently conceived Greater Bay Area now provides a sense of purpose, and a stronger economic logic, that was more difficult to imagine 12 years ago.
Qianhai has now been entrusted to provide a "special economic zone inside a special economic zone" that can underpin the development of Hong Kong as an important driver to the Greater Bay Area.
Qianhai's specific future role still remains frustratingly unspecific, but its adoption of numerous Hong Kong institutions and regulations points the way to significantly augmented Hong Kong influence on what is set to become China's largest, most dynamic and entrepreneurial region.
The Greater Bay Area today has a population of around 86 million, and a gross domestic product of US$1.7 trillion, on a par with South Korea and bigger than Australia.
Qianhai has importance beyond its size because of its potential role in the development and adoption of regulations and institutions that can integrate the region as a whole, and deliver efficiencies that spread across all nine municipalities, as well as Hong Kong and Macau.
As I have complained before, far too much of the discussion about development of the Greater Bay Area has been focused on identifying the different strengths of the region's component parts, and far too little on how to develop across the region a superior infrastructure that can enhance the competitiveness and productivity of all businesses, wherever they are located in the region.
I'm thinking about critical infrastructure that facilitates the easy movement of people and money across the region, that harmonises tax rates, that provides educational exchange and mutual recognition of professional qualifications, that delivers common access to hospitals and health care, and a common world-beating approach to environmental care and waste management.
The newly expanded Qianhai seems set to provide an important step in this direction. It has signalled easier movement of cash and banking services between Hong Kong and the Qianhai zone and plans to eliminate barriers to free travel for Hong Kong business executives and workers (an equivalent to the Apec Business Travel Card is being discussed).
The mutual recognition of professional qualifications, such as for architects, landscape architects, engineers, surveyors and planners, is an important step. The right for Hong Kong companies based in Qianhai to settle disputes under Hong Kong law, and for Hong Kong lawyers to fight cases, is similarly significant.
The operation in Qianhai of the Chinese University of Hong Kong's Advanced Institute of Global and Contemporary China Studies, and of internships from universities in Hong Kong, Macau and Taiwan and of the newly opened Harrow School (one of 21 international schools across Shenzhen) will also be watched closely for evidence of intensified educational exchanges.
Beijing has opened the door for Hong Kong to do business with the huge and dynamic Greater Bay Area economy, to play a significant part in shaping it. How successfully our administration – and our companies – grasp this opportunity has yet to be seen.
Anti-China emotions aroused in Hong Kong through 2019 have so far thwarted efforts to make the most of this indispensable opportunity. Nor has the Covid-19 pandemic helped.
But this week's announcement reminds us clearly of the importance of leveraging the opportunities in Qianhai and the Greater Bay Area. It undoubtedly also provides a long-delayed reward for the inexhaustibly patient Whitman Hung.
David Dodwell researches and writes about global, regional and Hong Kong challenges from a Hong Kong point of view