Hong Kong's push into Qianhai: firms say governments must cut red tape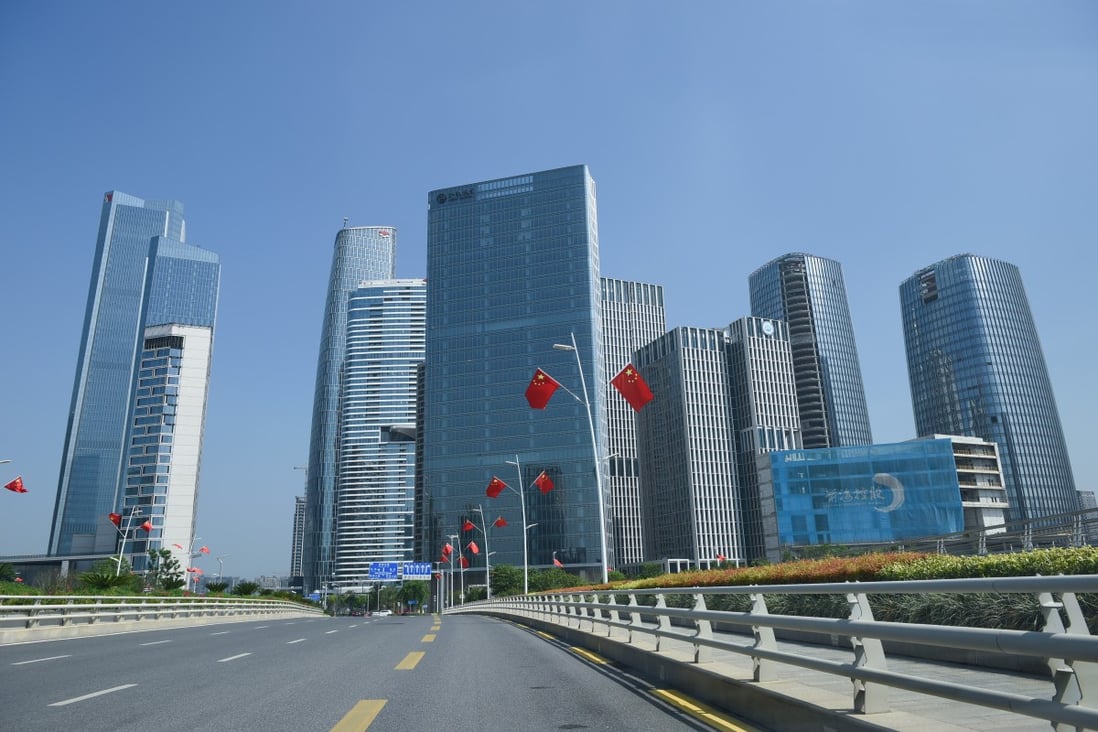 Hong Kong's business community has called for concrete measures to speed up cross-border collaboration and a clear timeline for implementing them if the city wants to reap the benefits of a major planned expansion of Shenzhen's Qianhai economic zone.
A day after the unveiling of Beijing's ambition to create a "world-class" service hub in the southern Chinese city, Hong Kong's business chambers, investors and professional services providers said on Tuesday that while the plan looked attractive on paper, what was vital was for government-to-government arrangements to be hammered out to facilitate the flow of people and capital between the two locales.
Business groups such as the Hong Kong General Chamber of Commerce (HKGCC) and the Chinese General Chamber of Commerce welcomed the plan to vastly increase the size of the Qianhai economic zone, which would give local professionals a much bigger beachhead for providing services across the border.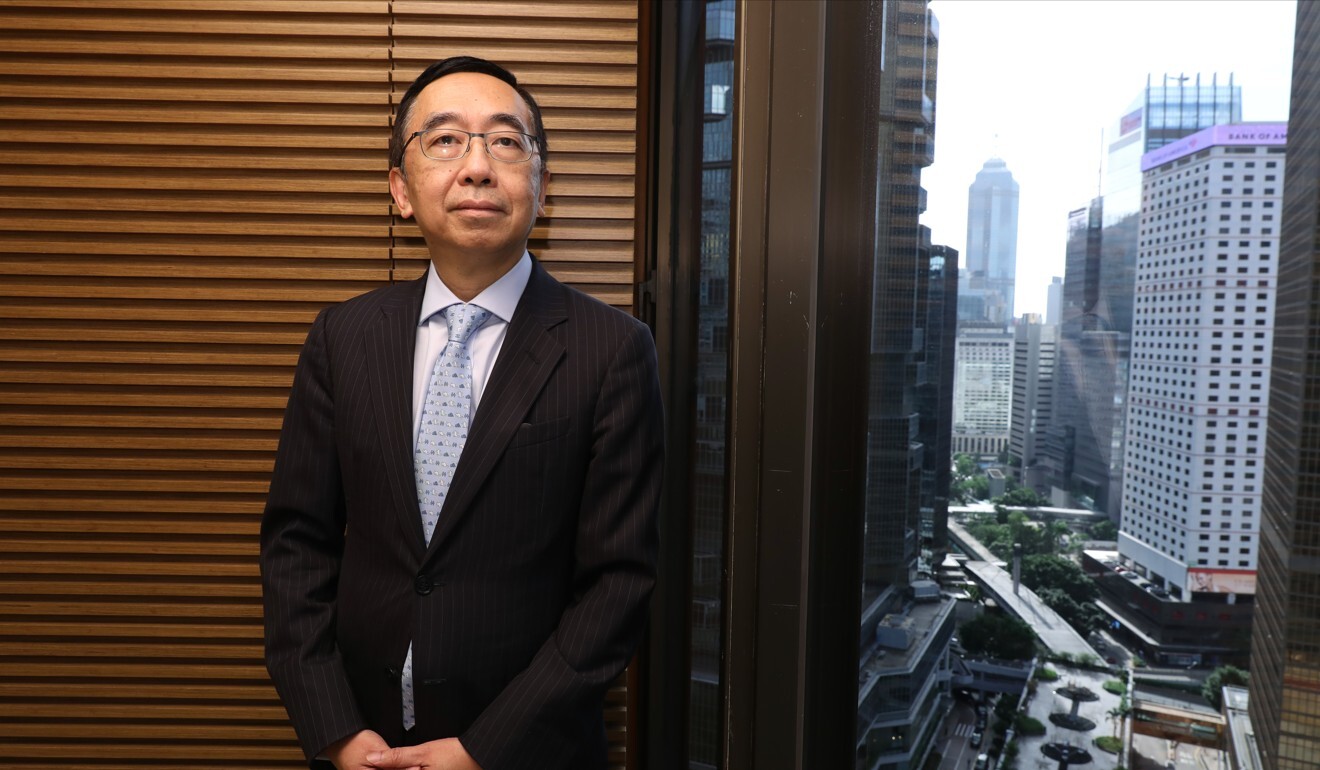 But HKGCC CEO George Leung Siu-kay told the Post that businesses would not be able to make the most of the expansion on their own, saying government-level measures were needed to deal with the differences in currencies, tax regimes, values and cultures between the two jurisdictions.
"We recommended measures to enhance Hong Kong's role as a premier financial centre in the region," he said, calling for regulatory parameters governing cross-border financial schemes, including for wealth management, bonds and insurance, as well as funding for companies to develop the Qianhai market and the Greater Bay Area.
One measure proposed by his chamber was a pass for Hong Kong and foreign professionals in the Greater Bay Area modelled on the Asia-Pacific Economic Cooperation business travel card. The Apec card, which facilitates travel among participating economies, comes with visa pre-clearance.
Chief Executive Carrie Lam Cheng Yuet-ngor on Tuesday pledged to take a "proactive and active" role in tapping deeper into Qianhai, which Beijing plans to expand eightfold – from 14.9 sq km (3,706 acres) to 120.6 sq km – in the coming years.
"Our professionals [previously had] 15 sq km in which to provide services or conduct business. Now that area is much bigger. With modernisation and reforms in the pipeline, it is set to offer professional services providers far more opportunities," she said. "It will also provide more steam for Hong Kong's economic development."
Lam also promised "facilitating measures" for professionals seeking to do business in the expanded zone, which already provided certain perks for the 11,500 Hong Kong firms operating there.
The opportunities are going to so far outweigh the convenience of living in Hong KongNick Wilshire, managing director, ZHrecruit
The expansion was expected to offer a "wider stage" for the city to expand its growth and for young people to seize new opportunities, state news agency Xinhua reported.
Under President Xi Jinping's Greater Bay Area scheme, Beijing hopes to supercharge growth and innovation across a unified urban belt encompassing Hong Kong, Macau, Shenzhen and eight other Guangdong cities.
The Qianhai initiative, jointly unveiled by the Communist Party and China's State Council, maps out a vision that entails creating a "world-class" business environment for the zone by 2035.
Software developer Integrated Solutions was among the Hong Kong companies that set up in Qianhai in hopes of tapping its potential for growth.
According to CEO Hilton Law Yiu-chung, the 36-year-old firm established an office two months ago at an incubator there with the aim of serving the company's target customers in second-tier bay area cities such as Zhuhai, Jiangmen and Zhongshan.
Setting up the office, he said, had been relatively smooth, but there was room for improvement when it came to opening bank accounts and the flow of information.
"The situation is like there is a primitive wooden bridge linking the two cities, but investors need a concrete highway," he said. "There is a need to set up a one-stop-shop channel for information about doing businesses in Qianhai."
Nick Wilshire, managing director of the recruiting firm ZHrecruit, said he had lived in Shenzhen for 17 years and believed Qianhai would be attractive to both expatriates and professional services providers, including legal, accountancy and architecture firms looking for a base of operations.
Though Qianhai was a "ghost town" now, he said, it had some infrastructure in place and was waiting for an influx of people.
"In due course, the opportunities are going to so far outweigh the convenience of living in Hong Kong that people are going to make that step," the 41-year-old Australian said.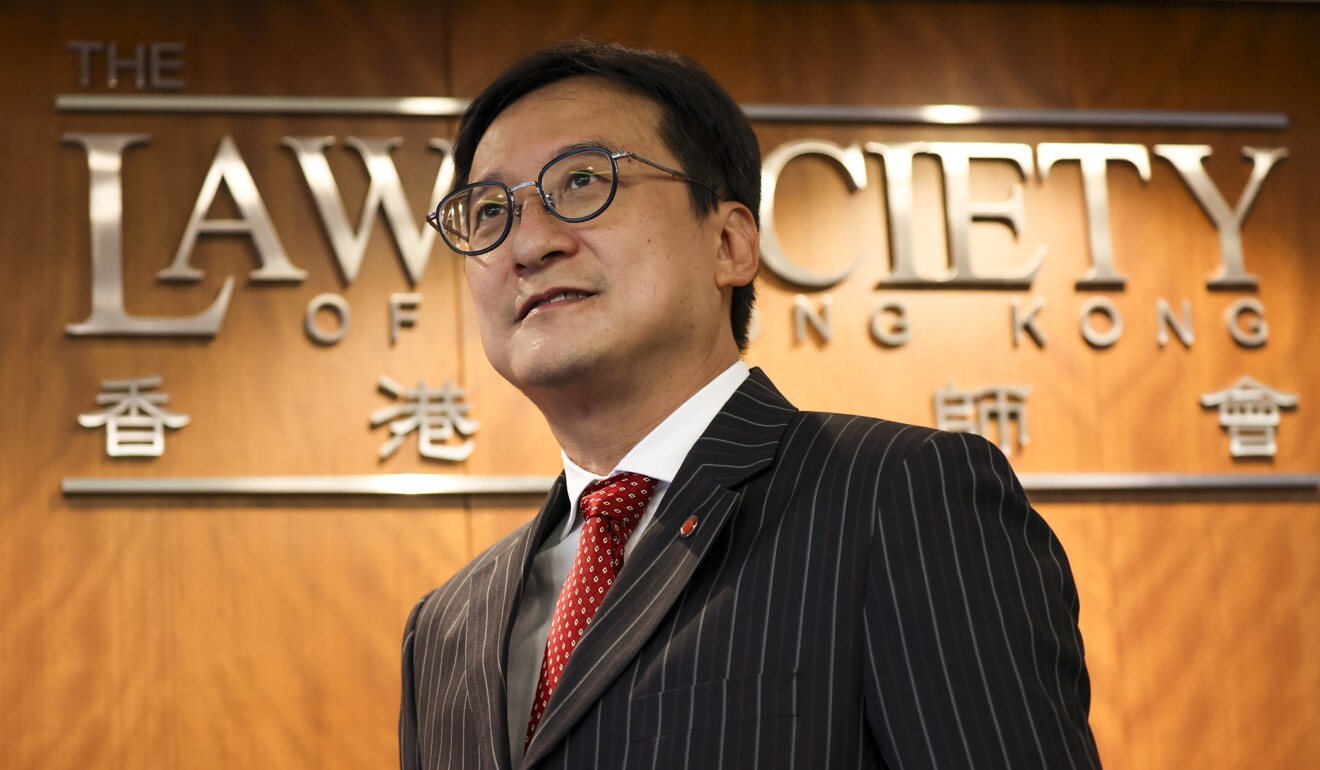 However, one challenge for companies will be the legal system, which follows mainland Chinese law and holds proceedings in Mandarin, making it less accessible to expatriates than Hong Kong's courts.
Chan Chak-ming, president of the Law Society, the regulatory body for the city's 12,000 solicitors, said 15 law firms jointly run by Hong Kong and mainland lawyers had been set up across the border since the city signed onto the Closer Economic Partnership Arrangement in 2003. Most were located in Qianhai, he said, and usually dealt with cross-border trade issues.
With the latest expansion, Chan predicted, "there will be more and more Hong Kong firms going" to Qianhai to set up such joint operations.
"The perks are obvious. Not only can these joint ventures provide services concerning mainland law, it can also provide services on Hong Kong law," he explained, noting that a new legal exam had also just been made available to local lawyers wanting to practise commercial law in the Greater Bay Area.
EY Hong Kong and Macau managing partner Agnes Chan urged the two cities' authorities to offer more incentives and simplify the tax regime in Qianhai to boost capital and talent exchange. Medical insurance coverage for Hong Kong people working in the zone was also needed, she added.
"All Hong Kong's pillar industries will benefit from the development," she said.
Meanwhile, a multibillion-yuan fund under the National Natural Science Foundation of China, an organisation managed by the Ministry of Science and Technology, was opened to applications by young Hong Kong and Macau scientists.
The Young Scientists Fund has sponsored more than 21,000 research projects at a cost of nearly 6.3 billion yuan (HK$7.6 billion) in 2021 alone.
"It is the first pot of gold for young researchers to start their foundation research," said Wang Chang Rui, director of the foundation's planning and policy division, at a forum on Tuesday.
"It emphasises young scientists' ability in leading a scientific project independently to drive innovation and nurture talent."
Each project will receive 300,000 yuan (US$38,500) within three years. The fund supports young male scientists under 35 and female ones under 40 at six designated institutions of higher learning, including the University of Hong Kong and Hong Kong University of Science and Technology. Applications will close in March next year.
Additional reporting by Nadia Lam