Hong Kong kayakers take in pre-reclamation islands on 210km circuit
Three Hongkongers paddled 210km around Hong Kong over five days on a life changing adventure but it is the landscape they took in that is set to change more.
"We had an easier, shorter way to finish. But diverted to go via Siu Kau Yi Chau and Kau Yi Chau. They will be one whole by 2050, it will be missed in the future," Ben Woo said of the islands that are set to be connected.
The two islands will be joined together by reclaiming land for developments to ease Hong Kong's housing crisis. It is the first phase of Lantau Tomorrow Vision, which will reclaim 1,700 hectares in total around east Lantau.
Woo, Chan Hing-ho and Cheuk-yin To started in Deep Water Bay on the south side of Hong Kong Island, turned east towards Sai Kung and up the coast to the border. On day three, they cycled 40km across the north of Hong Kong to Deep Bay, with Shenzhen on the opposite side.
They came south via Lantau and turned east again towards Deep Water Bay. They had planned to go via the southern tip of Lamma, but turned towards Siu Kau Yi Chau and Kau Yi Chau, between Discovery Bay and Hong Kong Island, instead.
"I wanted a photo," Woo said. "Will it be the last photo of them I take, I don't know? But I want to show people what Hong Kong is like right now. I'm upset, my worry, is we miss these islands. We have a lot of options to build the properties, but why we need to do these islands, I don't know."
Despite all the kayaking, it was the cycle that Woo found the most challenging. He only packed water, assuming 40km would be easy. But by the end he was cramping every 15 minutes. He lay by the side of the road with cramp in both his feet as passers-by asked if was OK.
"I just thought 'there's no way back, the cramp is coming, it's painful but OK, I just need to keep going'", he said.
This was Ho's third time around Hong Kong by kayak. Each was via a different route. This time, they entered a restricted area near the border and needed permits. But the main difference was the team dynamic.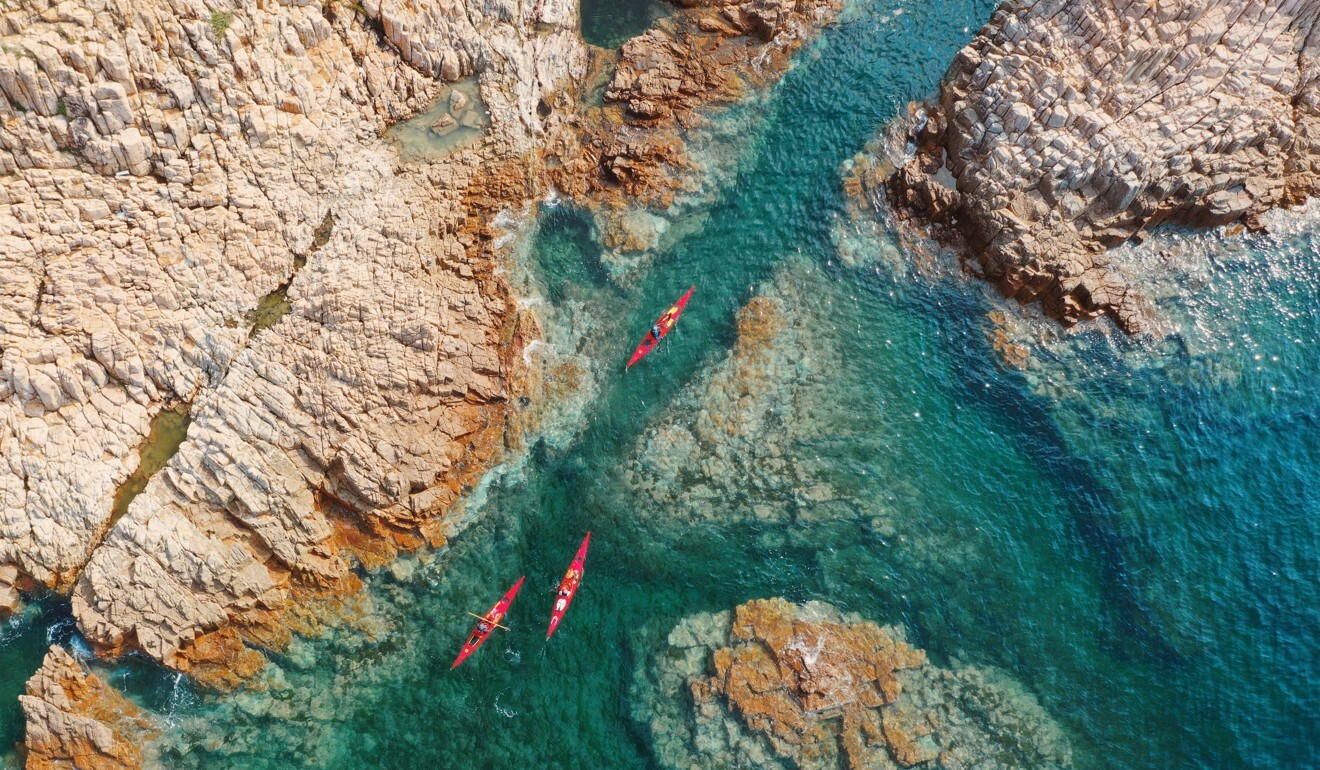 "Compared with my first time, I didn't need to discuss with people, I just did self-talk. But now I needed to make decisions together. It's totally different," Hing-ho said. "This is more difficult, you know everyone has their idea and everyone's level is different. On my own I could make my own speed, or take a rest when I want. I don't need to care about the logistics. It's a lot more complicated and challenging."
In contrast, Cheuk had rarely kayaked. He is fit and rock climbs a lot, but this was a new challenge. In particular, he misjudged the energy sapping nature of the sun. On day one, he did not wear a hat or have long sleeves until he had a chance to change at the first stop.
Luckily, they had perfect weather.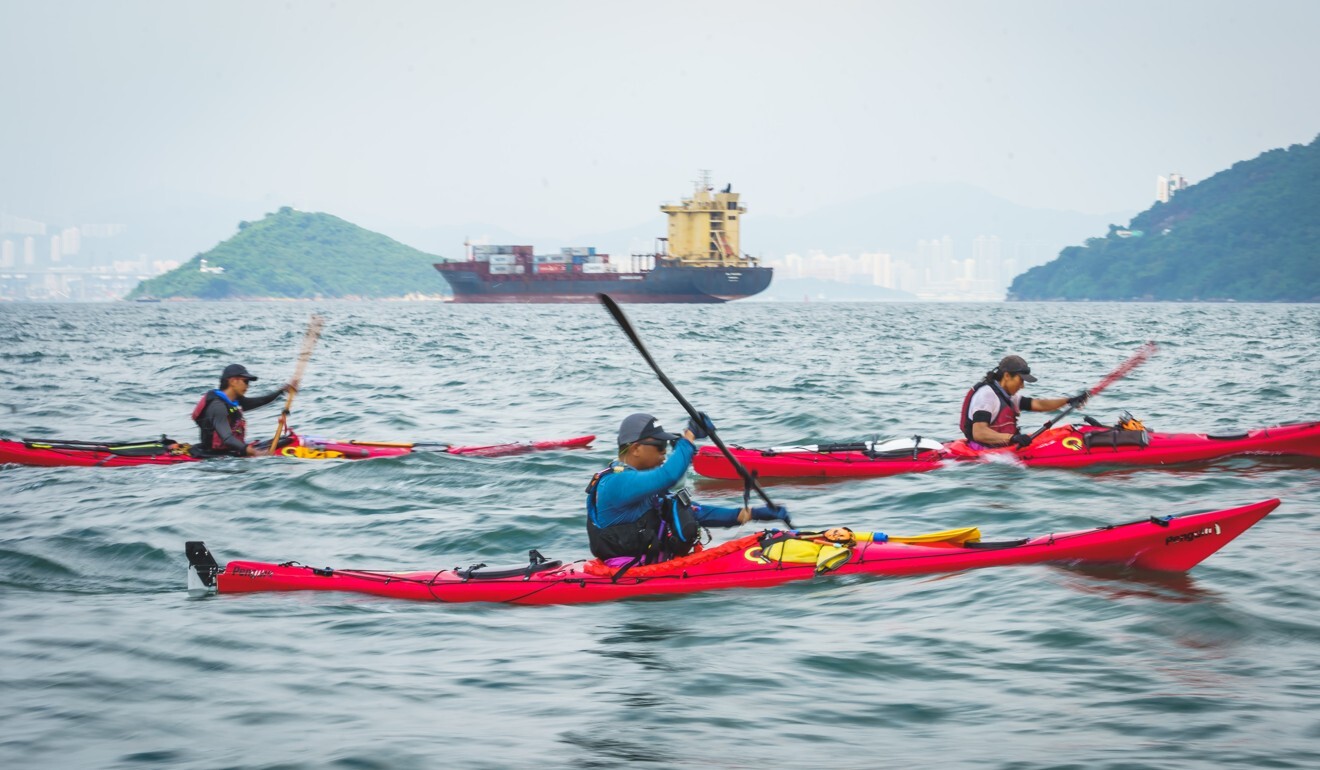 "Areas that are never still were like a mirror," Cheuk said. "I actually find it really hard when it's still, or even when the wind is with you. Physically it's easier, but it's mentally so hard. There's no points of reference, you can paddle for hours and look up and it's not closer to you. It was demoralising almost."
"I just let my mind wonder, it was really Zen. I tried to not think about it, like meditation. I'd just do left, right, left, right and once you're in that rhythm it can be easy," he said.
Cheuk found it satisfying to look back and realise how far he had gone, and used it as motivation to keep moving on the glassy water. He has many mountains and rock climbing routes he wants to accomplish, but this adventure has broadened his horizon.
"I woke up this morning and asked 'what am I going to do with my life now? No more paddling?'. It's inspired me to do more of these journeys. I didn't realise I had to have a bucket list, but I guess I need one. I literally just realised I need one, so I'm not sure what's on it yet," Cheuk added. "But waking up at 6am for the last five days and watching the sunrise, it was a really cool adventure."