Hong Kong consumer watchdog urges regulation of silicone products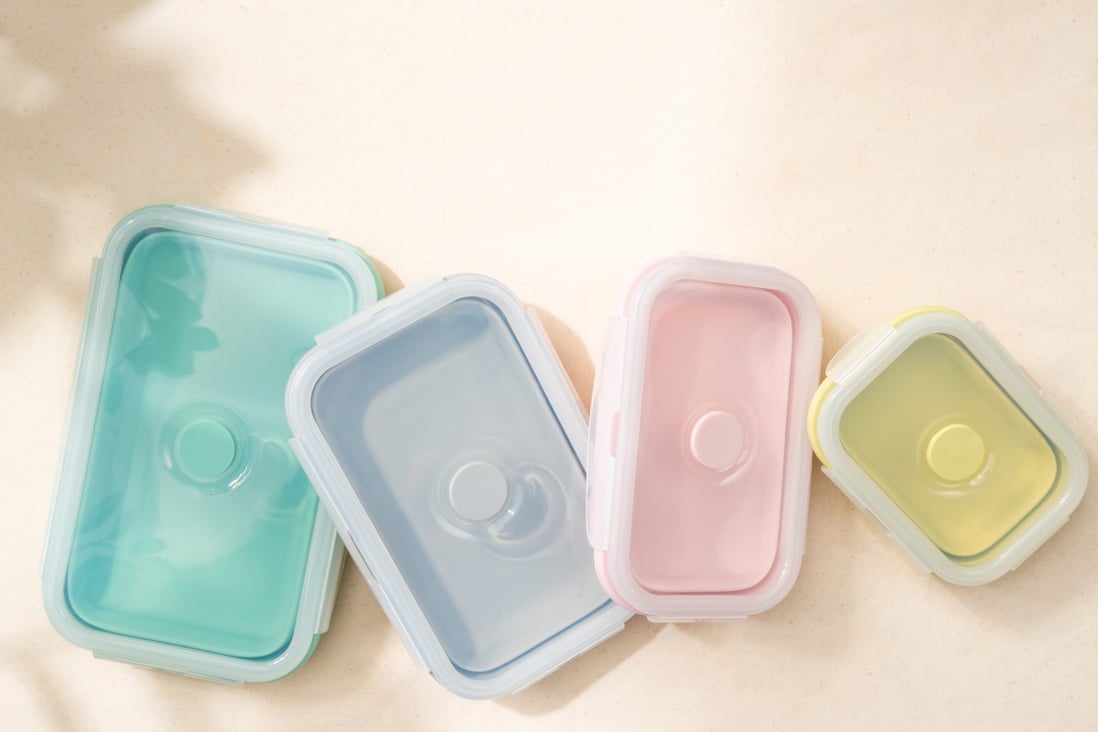 Hong Kong's consumer watchdog has urged the government to regulate chemical levels of products after a test of 14 silicone food containers and cups found over two-thirds had exceeded safety limits and prolonged use could affect liver health.
The Consumer Council revealed on Wednesday that six brands of silicone food containers and three types of such cups exceeded the German standard for volatile organic matter of 0.5 per cent, ranging from 0.76 to 1.4 per cent.
Volatile organic matter are artificial chemicals forming common ingredients in household and cleaning products and paints. Siloxanes are the major volatile organic matter found in silicone products which may pollute food in the containers.
At present, only Germany and France have upper limits for the content of volatile organic matter in food-contact silicone or rubber products, which cannot exceed 0.5 per cent.
The council's research and testing committee chairman Nora Tam Fung-yee said studies indicated that long-term contact with high doses of siloxanes might also affect the liver of test animals.
"The exact mechanism of how siloxanes affect our liver is not really known," she said. "All these studies were carried out on animals, so the exact mechanism damaging the liver of animals is still under investigation."
The study tested nine foldable food containers with volumes ranging from 600 millilitres (0.16 gallons) to 1 litre, and costing HK$29 (US$3.70) to HK$130.
Five such cups with capacities of 130ml to 470ml and priced at HK$12 to HK$200 were also tested.
The council found that only Ikea, Gemini and Ideale Chef's silicone food containers, as well as cups from Stojo and Lifeventure met the German standard for volatile organic matter of 0.5 per cent.
Silicone is a hybrid of synthetic rubber and synthetic plastic. Known for its elasticity, lightness and portability, it is widely used to produce kitchenware, personal care items, construction sealants, electronic and computer products, and soft medical tubing.
Tam said consumers should be cautious when handling the containers as six out of the nine food receptacles had lids that could not be used in a microwave and should be removed before reheating.
"Consumers should be mindful that as the lids of some products may be made from different plastic materials or come in different shapes and designs, it should not be assumed that they could all be microwaved," she said.
Gilly Wong Fung-han, the council's chief executive, added that microwaves might be damaged if such lids were heated for too long.
The researchers said consumers should study the labelling information carefully to avoid misuse and accidents.
The watchdog urged the government to regulate the volatile organic matter levels for silicone or rubber products given that the plastic tableware ban was currently under discussion.
"A lot of people may choose to use silicone tableware after the ban," Wong said. "To prepare the city for it, the government needs to look into the international standards [for the material] and the requirements in the laws, so it can set the general public's mind at ease when they are using these products."
Authorities had introduced a two-stage proposal to regulate expendable plastic tableware in July. A two-month public consultation ended on September 8. Phase one, which will ban plastic cutlery, straws, stirrers, or plates in eateries, is expected to be launched in 2025. In phase two, the ban on disposable plastic cups, cup lids or food containers will be extended to takeaway orders.