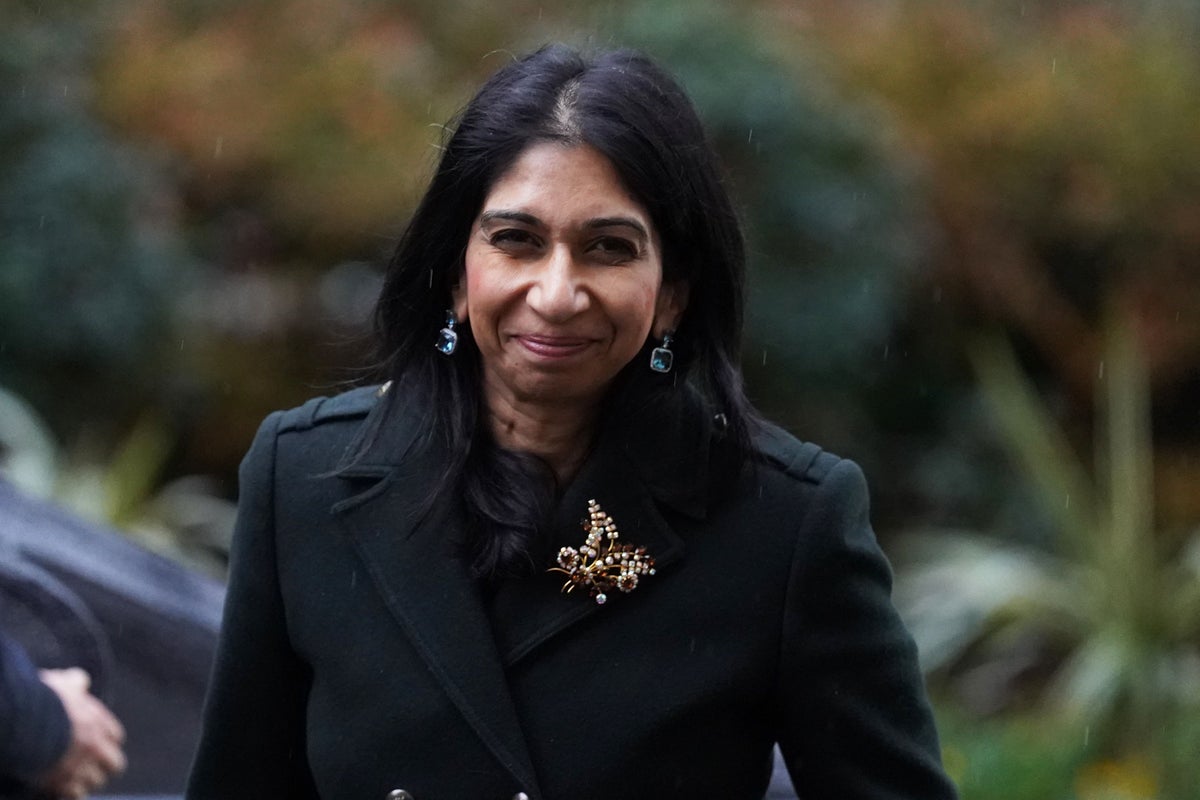 The Home Secretary has confirmed that the UK Government is rowing back on commitments made following the discovery of the Windrush scandal.
In a written statement in the House of Commons, Suella Braverman said she would not be establishing a migrants' commissioner — ditching a recommendation made following a scathing review into how the scandal unfolded at the Home Office.
Other accepted recommendations, including increasing the powers of the independent chief inspector of borders and immigration (ICIBI) and holding reconciliation events with the Windrush community, will also no longer go ahead.
Ms Braverman said: "The Home Office regularly reviews the best way to deliver against the intent of Wendy Williams' Windrush Lessons Learned review.
"As such, after considering officials' advice, I have decided not to proceed with recommendations three (Run Reconciliation Events), nine (Introduce Migrants' Commissioner) and 10 (Review the remit and role of the Independent Chief Inspector of Borders and Immigration (ICIBI)) in their original format."
The announcement came as members of the Windrush community prepare to celebrate the 75th anniversary of their arrival in Britain this year.
The scandal erupted in 2018 when British citizens, mostly from the Caribbean, were wrongly detained, deported or threatened with deportation, despite having the right to live in Britain.
Many lost homes and jobs, and were denied access to healthcare and benefits.
Ms Braverman's statement confirms reports from earlier this month that the Home Secretary planned to drop some of the recommended reforms put forward in Ms Williams' 2020 report.
Former home secretary Priti Patel had originally accepted all 30 of the recommendations following their publication.
Solicitor Ms Williams, who serves as an inspector of constabulary and inspector of fire & rescue services, made a raft of suggestions for change in her report into how the Windrush scandal happened, concluding that it was "foreseeable and avoidable".
She recommended appointing a migrants' commissioner in order to "signpost systemic risks".
The role was due to see someone appointed who would be responsible for speaking up for migrants and flagging systemic problems within the UK immigration system.
In her progress review published last year, Ms Williams warned that without a commissioner, the department "risks undermining its stated commitment to transparency and effective policy making, as well as the efforts to rebuild its reputation".
But Ms Braverman on Thursday said "external bodies are not the only source of scrutiny" and that she would instead look to "shift culture and subject ourselves to scrutiny".
The Cabinet minister pointed to the creation of the Independent Examiner for Complaints (IEC) post in October as a way in which her department was "inviting … challenge and scrutiny in a more efficient way".
"This office will ensure that customers who are not satisfied with the final response to their complaints have an opportunity to have their case reviewed independently by the IEC, helping the Home Office to identify learning and wider lessons from complaints to improve its service," the Home Secretary said.
On reconciliation events, Ms Braverman said she had been "persuaded that there are more effective ways of engaging with those impacted".
She said face-to-face engagement with communities impacted by the Windrush scandal had been taking place since 2018 and that outreach programmes had reached more than 3,000 people.
Some £500,000 had also been ploughed into the Windrush Community Fund, going to charities promoting assistance schemes, she added.
A Home Office spokeswoman said: "We remain absolutely committed to righting the wrongs of Windrush and have paid or offered more than £64 million in compensation to the people affected.
"We are making progress towards the vast majority of recommendations from Wendy Williams' report, and believe there are more meaningful ways of achieving the intent of a very small number of others.
"Through this work, we will make sure that similar injustices can never be repeated and are creating a Home Office worthy of every community it serves.
"Just this week the Home Secretary co-hosted a positive meeting of the Windrush Working Group to discuss how we can work together to drive further improvements."