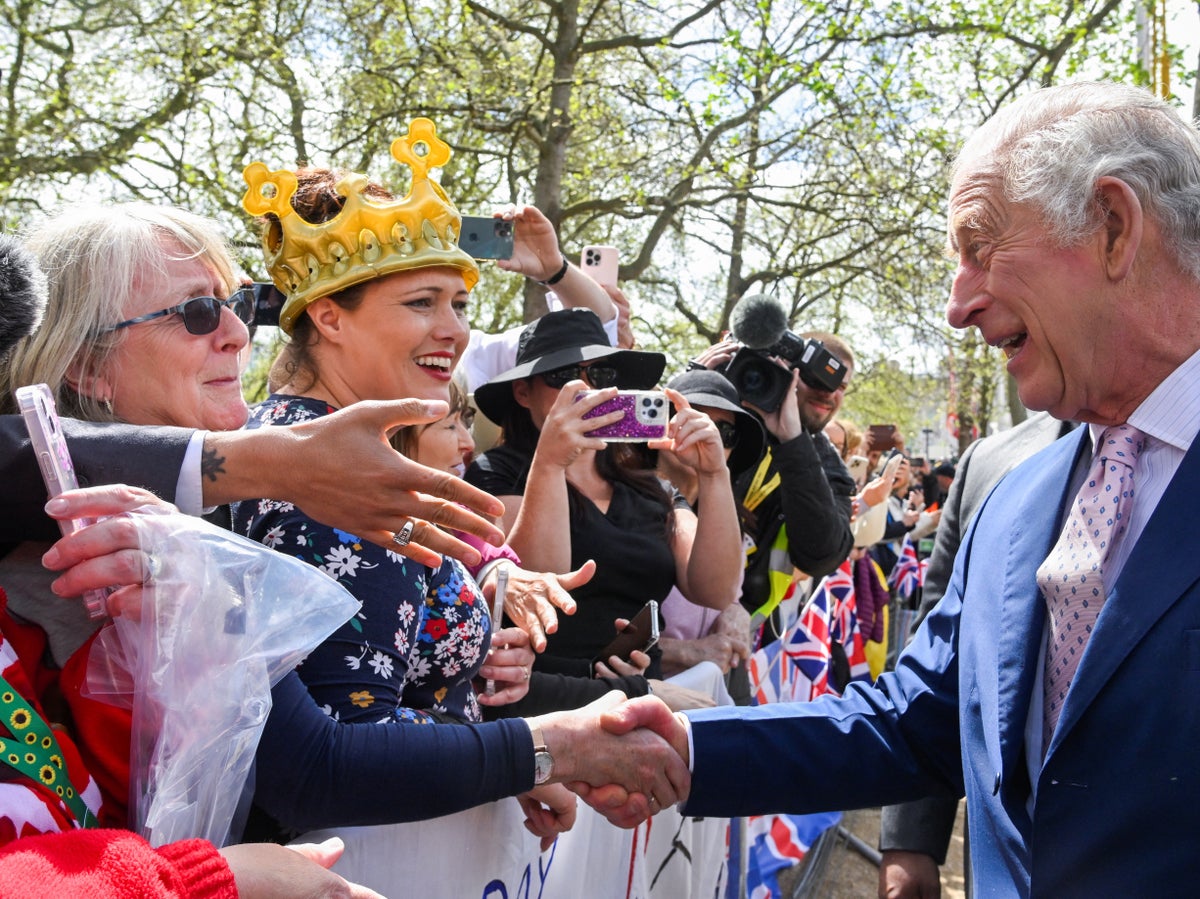 The coronation of King Charles III will take place tomorrow, and with it comes a whole set of rules he must follow as Britain's newest monarch.
The ceremony on Saturday 6 May at Westminster Abbey will see King Charles crowned alongside his wife, Queen Consort Camilla. The coronation will be a more "slimmed-down" service than year's past, with some 2,000 guests invited. The limited guest list is a stark departure from the coronation of his mother, the late Queen Elizabeth II, which was attended by 8,000 guests with 129 nations and territories officially represented at the ceremony.
In fact, it's likely there will be many differences between King Charles' reign and the late Queen's. The slimmed-down affair is in line with his concerns over the cost-of-living crisis and his long-standing vision of a modern monarchy. Plus, a close friend of King Charles has suggested the new monarch would be horrified by the public pledging allegiance to him, saying the idea was "ill advised" and not something Charles would have wanted.
While much has changed in the last 70 years since Queen Elizabeth was crowned, some royal protocol has stayed the same. Here are just some of the rules King Charles must abide by now that he's king.
The King must wait one year before his coronation
Royal tradition states that the coronation of a new monarch must take place after an appropriate time has passed following the death of the former monarch. Queen Elizabeth II acceded to the throne on 6 February 1952 after the death of her father, King George VI, but wasn't crowned until 2 June 1953.
On 11 October 2022, Buckingham Palace confirmed King Charles' coronation would occur on Saturday 6 May 2023, less than one month before the 70th anniversary of his mother's coronation.
He must maintain political neutrality
It is a well-known rule that the royal family are required to remain politically neutral. However, they are allowed to raise awareness towards certain humanitarian issues, such as mental health issues and climate change.
He can't sign autographs or pose for selfies
Members of the British royal family are banned from signing autographs to avoid the risk of their signature being forged. King Charles reportedly responds to autograph requests with: "Sorry, they don't allow me to do that."
However, the then-Prince of Wales did break royal protocol when he signed an autograph for a victim of the devastating flash floods in Cornwall in 2010, scrawling on a piece of paper: "Charles 2010."
While it's not against royal protocol to take selfies with fans, the late Queen reportedly frowned upon it. Meghan Markle declined to take a selfie in 2017 when she said, according to royal journalist Victoria Murphy: "We're not allowed to do selfies."
Another royal fan who attended the Queen's garden party at Buckingham Palace in 2017 said they weren't allowed to take selfies with the royals because "they didn't want people turning their backs to them."
The King must accept all gifts
The royals must accept all gifts that are given to them during public appearances or on official tours. Though, it's been reported that the Queen had final say on which members of the family get to keep which gift.
On the Royal Family's official site, it states: "The fundamental principle governing the acceptance of gifts by Members of The Royal Family is that no gifts, including hospitality or services, should be accepted which would, or might appear to, place the Member of The Royal Family under any obligation to the donor."
He can't eat food from strangers (especially shellfish)
King Charles is not permitted to accept food or drink from strangers out of fear of getting sick or poisoned. The same goes for shellfish, which royals are instructed to avoid so that a potential food poisoning doesn't impede their busy schedules.
"When dining, the royal family has to be careful with shellfish due to shellfish poisoning due to their work schedules," former royal butler and etiquette expert Grant Harrold told Express. "Therefore, you will not normally find this on the royal menu."
The King must follow dining etiquette
It was commonly known that the Queen only spoke to the person on her right during the first course of dinner, then switched her attention to the person on her left for the second course. When Formula One driver Lewis Hamilton sat to the left of Her Majesty during a luncheon, he was told off by the Queen when he tried to speak to her at the start of the meal.
"I got invited to a lunch and was sitting next to The Queen," he said during an appearance on the Graham Norton Show in 2015. "I was excited and started to talk to her but she said, pointing to my left, 'No, you speak that way first and I'll speak this way and then I'll come back to you.'"
King Charles is not allowed to travel with the Prince of Wales
According to royal protocol, two direct heirs to the throne must take separate flights while traveling in case something were to happen en route. The same rule will apply to Prince William and his son, Prince George, once the young royal turns 12 years old.
He must always pack a black outfit when he travels
It is protocol that the royals must pack a black outfit while travelling, to ensure they have something appropriate to wear in case they have to attend a last-minute funeral.
The monarch doesn't need a driver's license to get behind the wheel
The King also enjoys special driving privileges, as he is the only person in the United Kingdom who can drive without a license. This is because driving licenses are issued by "His Majesty's Government under His Majesty's authority," perThe Mirror.