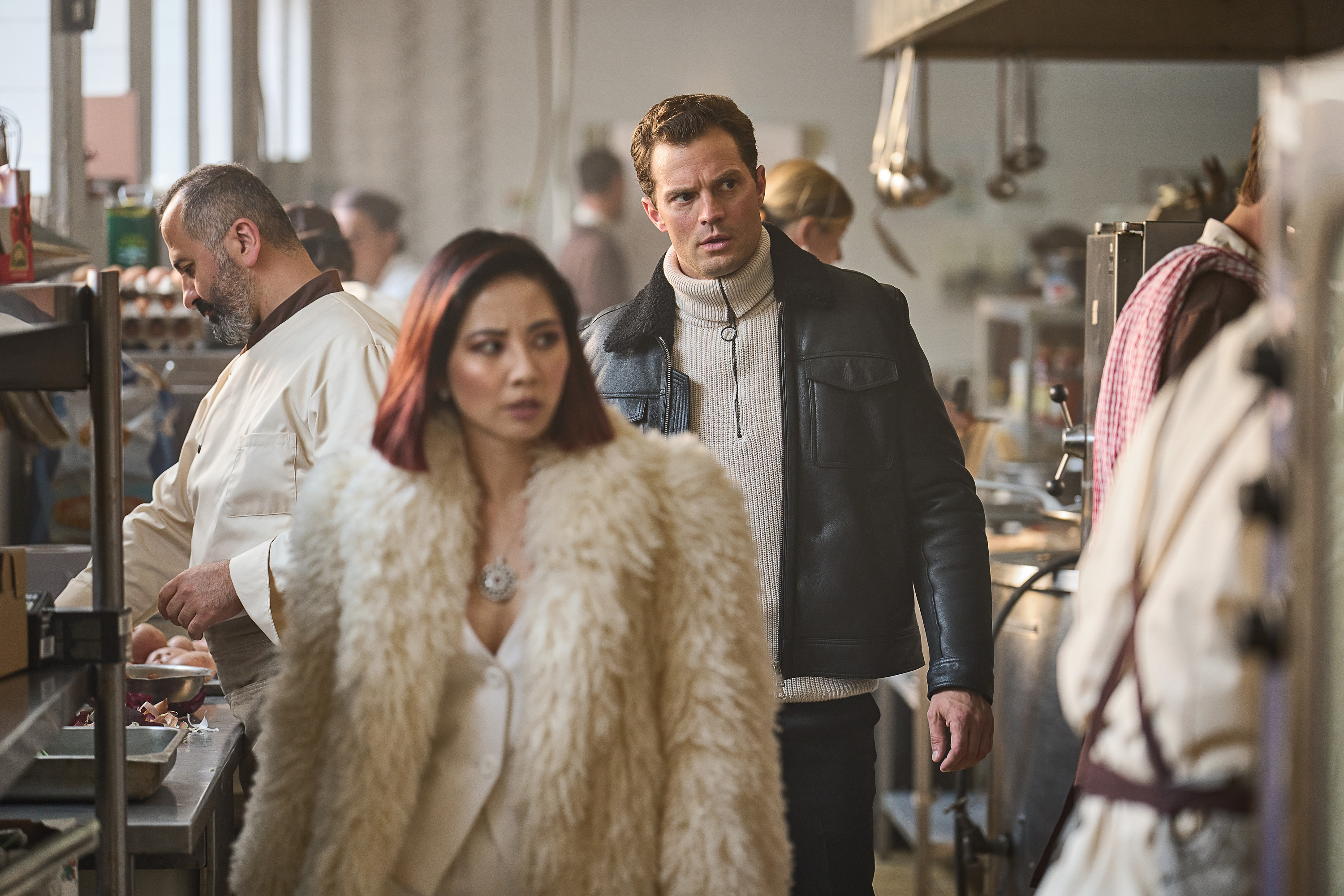 Heart of Stone is an all-action Netflix spy movie that sees Wonder Woman star Gal Gadot play a kick-ass intelligence operative alongside Jamie Dornan and Alia Bhatt among others. Gal plays Rachel Stone, an intelligence operative who will do anything to ensure her organization holds on to its most valuable and dangerous asset. It features crazy car chases, fierce shootouts, breakneck skydiving and much more. With such jaw-dropping stunts and filming locations spanning the Italian Alps, Iceland, Portugal, the UK, US and the Sahara desert, viewers will be on the edge of their seat from the start. 
Jamie Dornan, who plays Parker in Heart Of Stone, recently revealed: "The film takes you on a globe-trotting adventure with lots of twists and thrills, featuring some spectacular fighting skills from Gal. You'll also see stunning locations like Lisbon, Iceland, Italy, Morocco and of course, my favorite, London. I mean where else would you shoot a spy action thriller?" 
Here's everything you need to know about Heart of Stone on Netflix…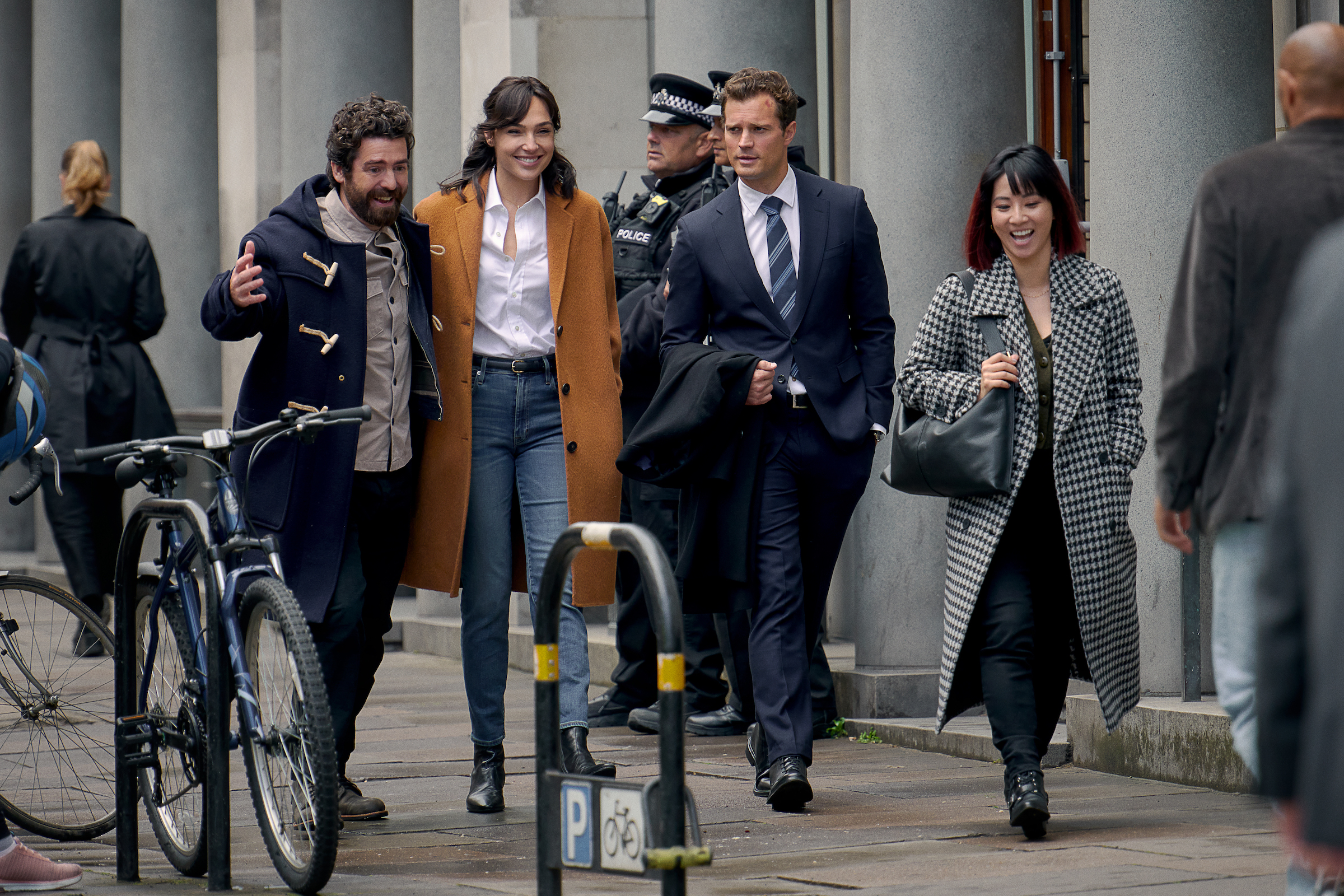 Heart Of Stone release date
Heart Of Stone will premiere worldwide on Netflix on Friday August 11 2023.
Is there a trailer for Heart Of Stone? 
Yes an official Heart Of Stone trailer has been released by Netflix as well as a teaser trailer, and this looks action-packed. Take a look at Gal Gadot and Jamie Dornan in the thick of it in both trailers below...
Heart of Stone plot 
Heart of Stone follows intelligence operative Rachel Stone (Gal Gadot), who appears to be experienced to her fellow spies in an elite MI6 team headed up by charming secret agent Parker (Jamie Dornan).  
 What her MI6 team doesn't know is that Stone is in fact a highly skilled field agent who's leading a double life while working for the Charter,  a shadowy organisation that uses the latest AI technology to keep the world's peace. This covert peacekeeping organization is secret even from other spies, which uses cutting-edge technology to neutralize global threats. 
Rachel has been trained to be the consummate professional: a phenomenal field agent who sticks to the mission, follows the numbers, and trusts no one. When brilliant-yet-vengeful hacker Keya Dhawan (Alia Bhatt) steals the 'heart' of the Charter, which is the source of its technological power, Rachel's two lives threaten to collide. As she sets off on a globe-trotting mission to retrieve the Charter's most powerful and dangerous asset, can she stop it from falling into the wrong hands while also protecting her MI6 team, who are fast becoming like a family?
Rachel Stone is 'he only woman who stands between her powerful, global, peace-keeping organization and the loss of its most valuable — and dangerous — asset. Thankfully, it seems Rachel is more than up to the job.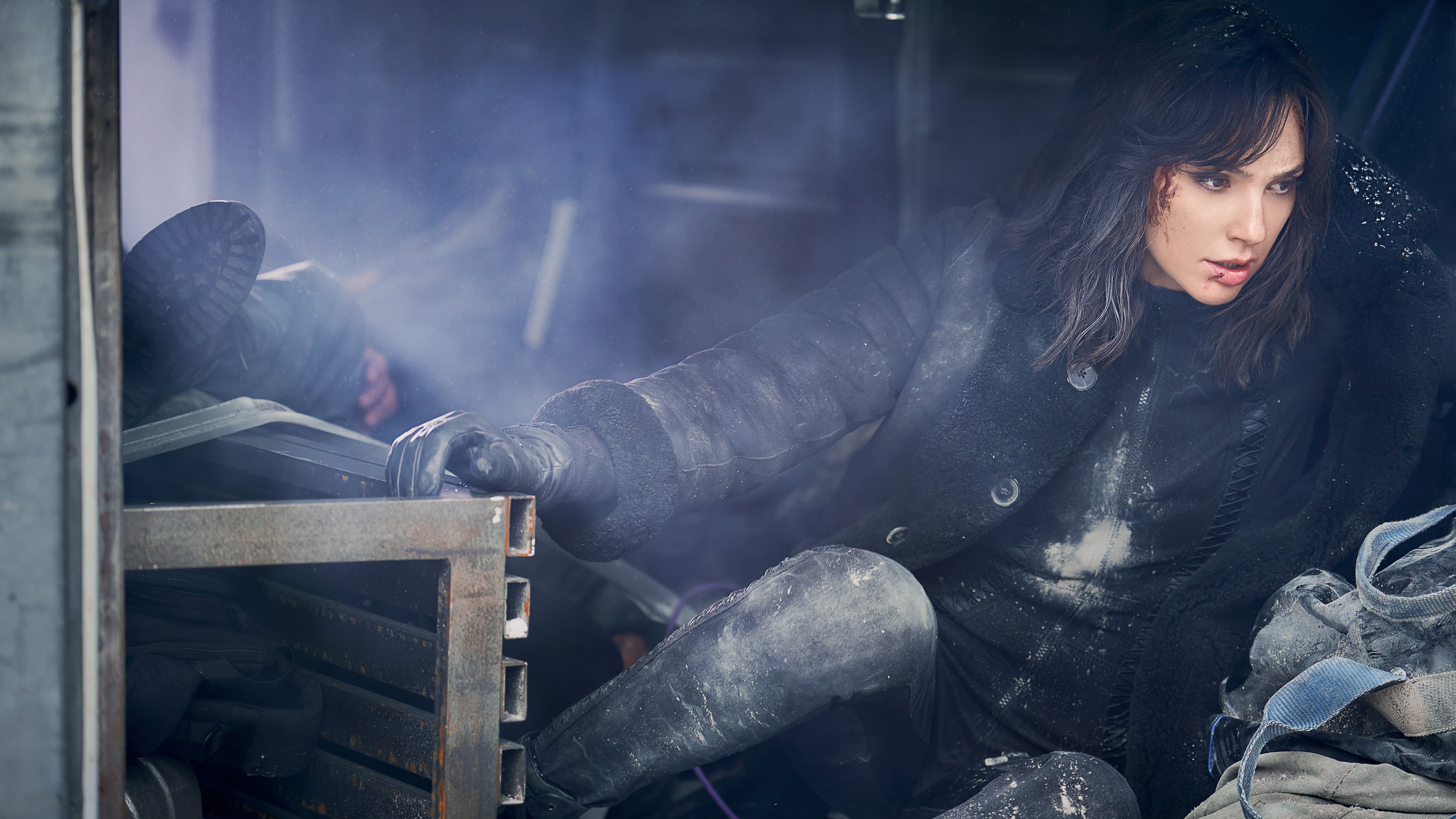 Heart of Stone cast — Gal Gadot on playing Rachel Stone
Gal Gadot plays spy agent Rachel in Heart Of Stone on Netflix. "Heart of Stone is going to be extremely epic. It's a super grounded, raw, action thriller. We really wanted to make sure we keep it realistic so people can feel the pain," says Israeli actor Gal, who was interviewed before the US writers' strike.
"It was important to me that Rachel be a character who can fight, but I also wanted her to be able to use her brain, intuition and emotions. She doesn't just run in, guns blazing.
"Rachel is a new team member, having only been in MI6 about a year. She's learning the ropes and downplaying her skills, so no one is aware of her hidden abilities. I grew up watching Bond, Bourne and Mission: Impossible. But I wanted to create a strong, female-driven action movie that is for everybody, not a male story that's been done many times already.
"It's an adventure to the UK, Portugal, Senegal, Iceland and Italy. It really is such a fun escape from the ordinary. It has an amazing script, it has action, it has emotions and of course it has a heart. It has it all in a very real way.
"You want your audiences to be visually interested. I like to think of going to the movies as an opportunity to experience interesting places. Not everyone gets to go to amazing places like Iceland, Italy, Portugal, the UK or Senegal. So beyond great action, you get to see these locations you may not otherwise experience."
* Gal Gadot is best known for her role in Wonder Woman 1984 but has also starred in Fast & Furious, Keeping Up With The Joneses, Death on the Nile and Red Notice. She will play the Evil Queen in the upcoming Snow White movie and Cleopatra in the film about the Egyptian queen.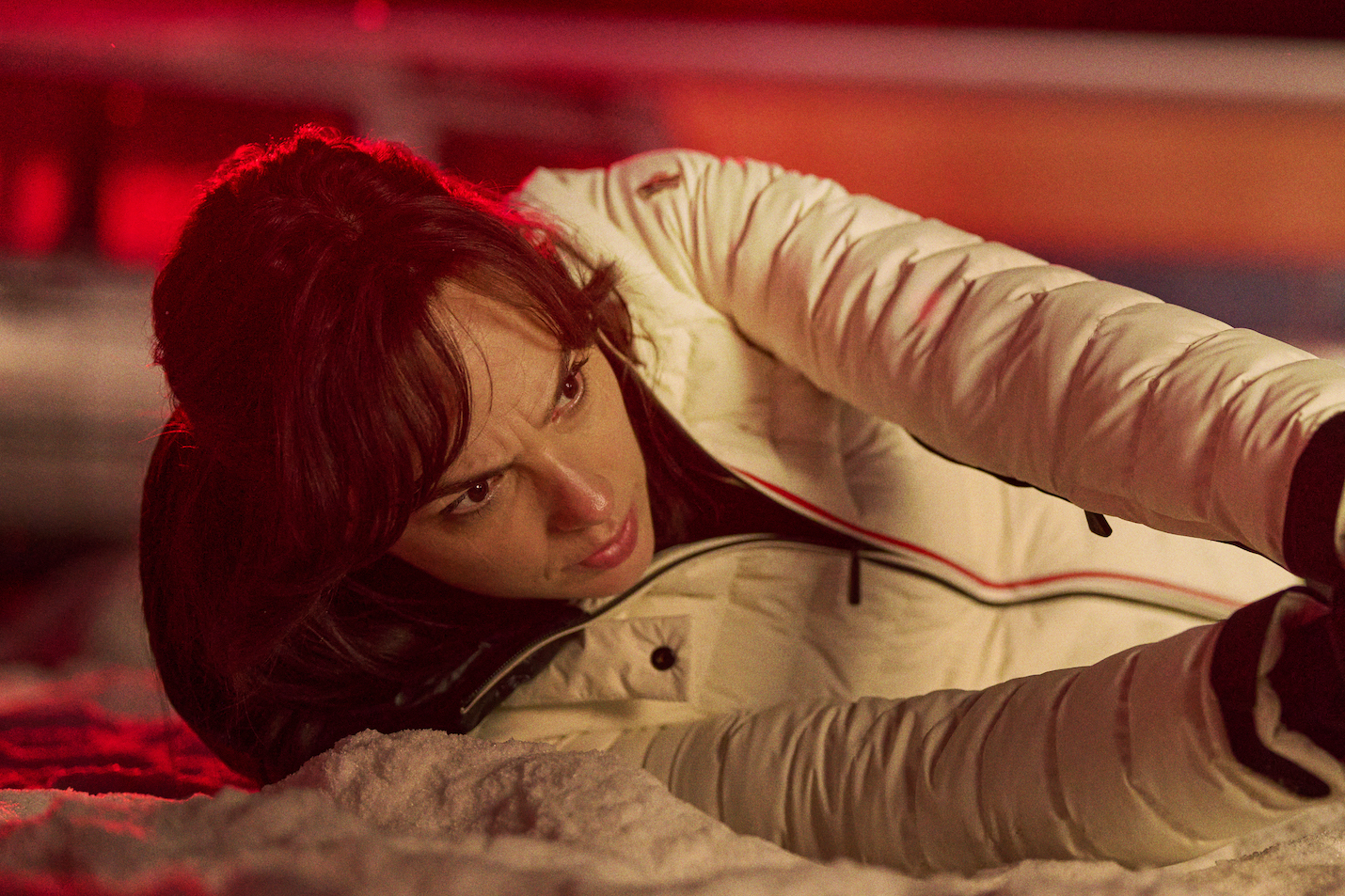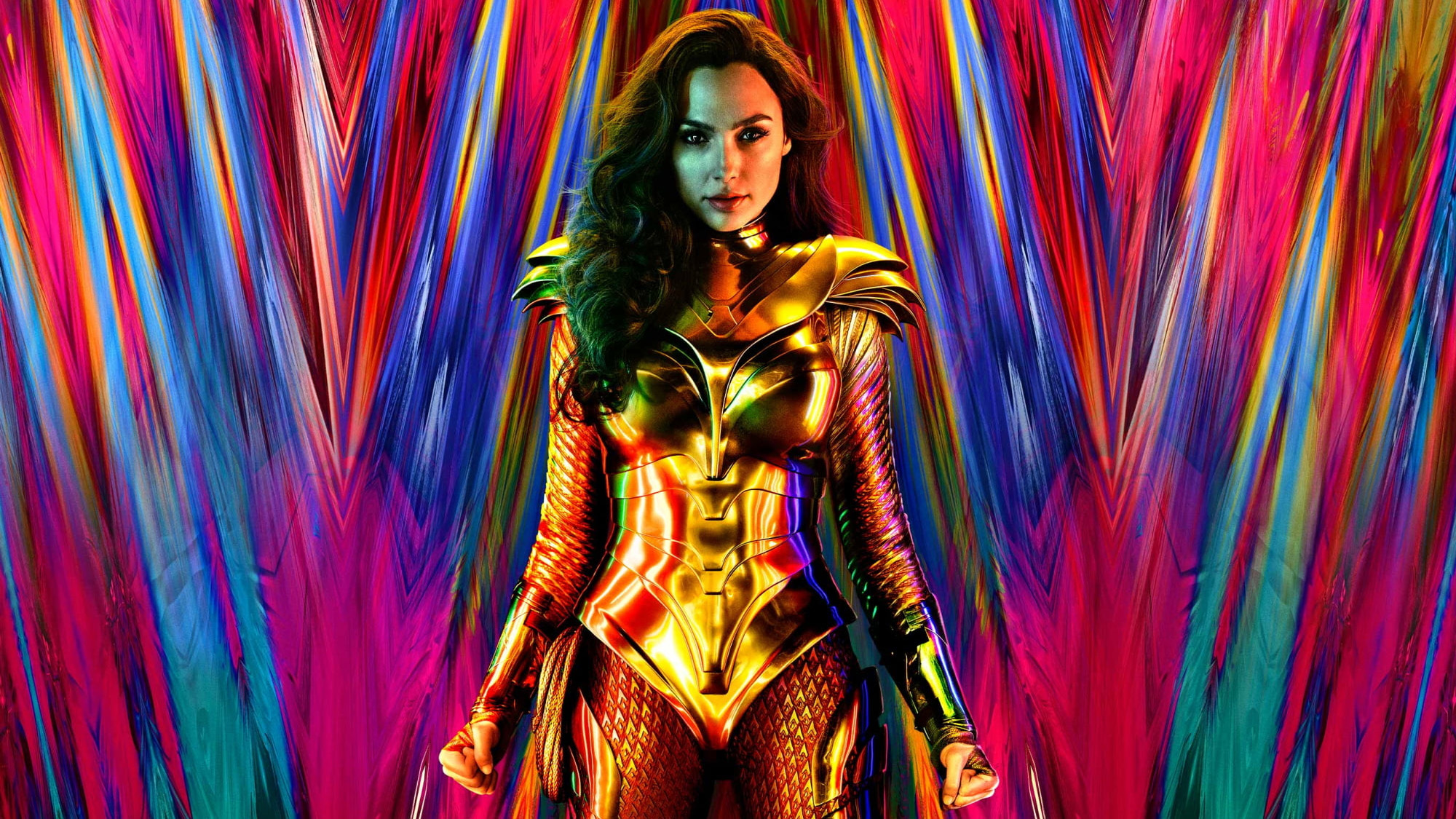 Jamie Dornan on playing Parker
Playing MI6 unit leader Parker in Heart of Stone is Jamie Dornan '"One of the things that drew me to the film was the epic scale of it,' says Belfast star Dornan, 41, who was interviewed before the US writers' strike. "I always want to test myself and I've dipped my toe a little bit into action, but not to this scale. I did every stunt I was allowed to do, especially the wire and harness work. I also enjoyed fighting in a cable car as it was coming down a mountain in Italy!
"It's huge, exciting and entertaining, as well as hopefully being a fresh take on a genre that people think they know. When my daughters are older, I can't wait to show them this female-led, action-spy thriller. It's important for them to see someone like Gal, who is not only smart and beautiful, but can kick ass on screen in a big way. I've never done anything on such a huge scale before."
"If I had my way I'd do all of my own stunts. I'm one of those people who is a very active person. I've turned 40 during this job and it's almost given me more of an incentive to want to prove to myself that my body still works pretty well and I want to be able to do all the stunts. So I did every stunt I was allowed to do — especially the wire and harness work. People have to understand that stunt work is very technical, dangerous and it takes years to learn and perfect so there were some scenes I had to leave to the team —an extraordinary team led by Jo McLaren. I've also enjoyed the close combat fight stuff with Gal and Enzo. With Enzo, we fought in the cable car as it was coming down the mountain in Italy. It felt like an eternity but it was fun. The battle scene with Gal and me was epic."
* Jamie Dornan's turn as serial killer Paul Spector in The Fall chilled us to the bone. He also played Christian Grey in Fifty Shades of Grey and has starred in The Tourist, A Private War, Belfast, My Dinner with Herve, Death and Nightingales and Barb and Star Go to Vista Del Mar.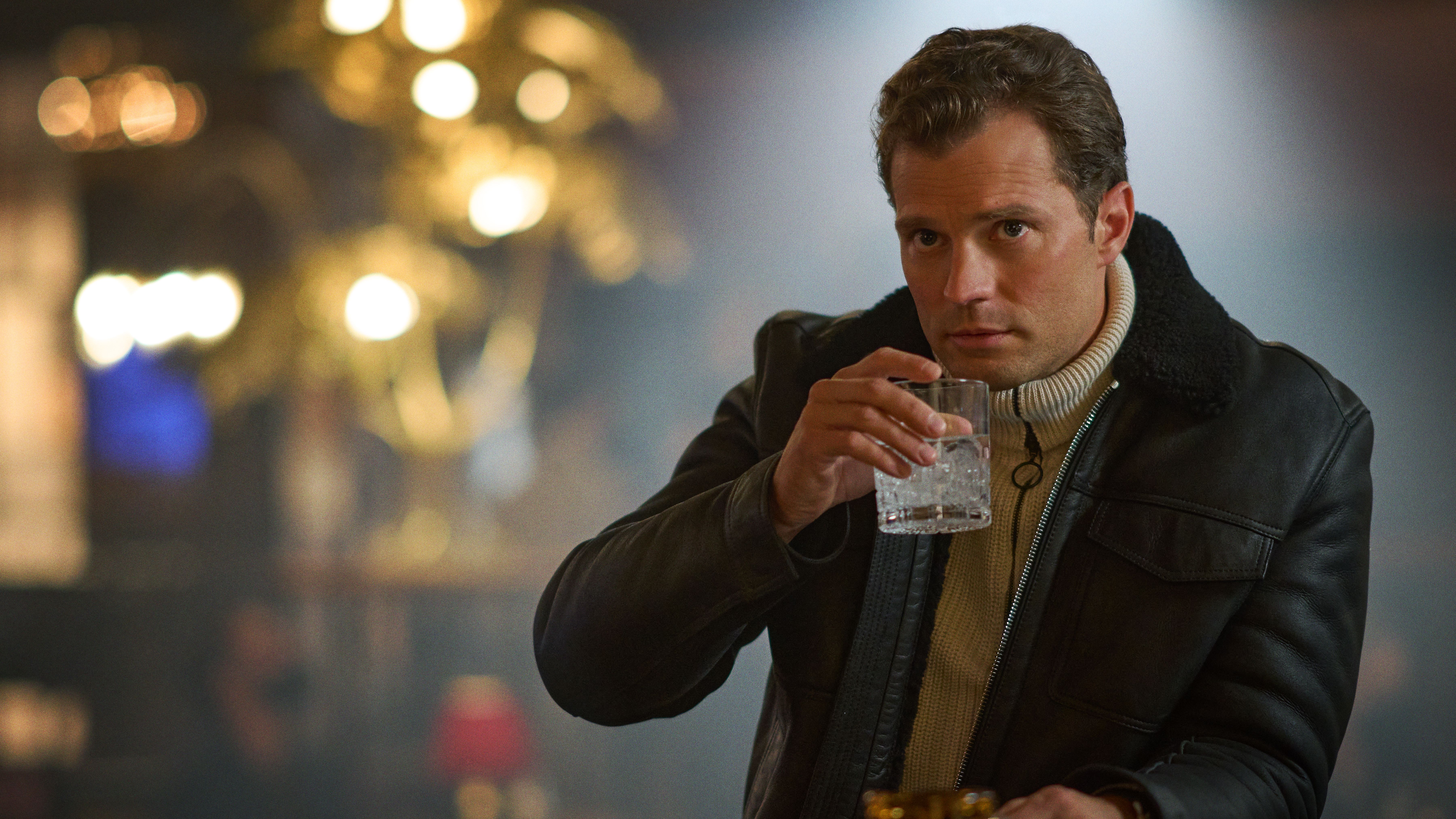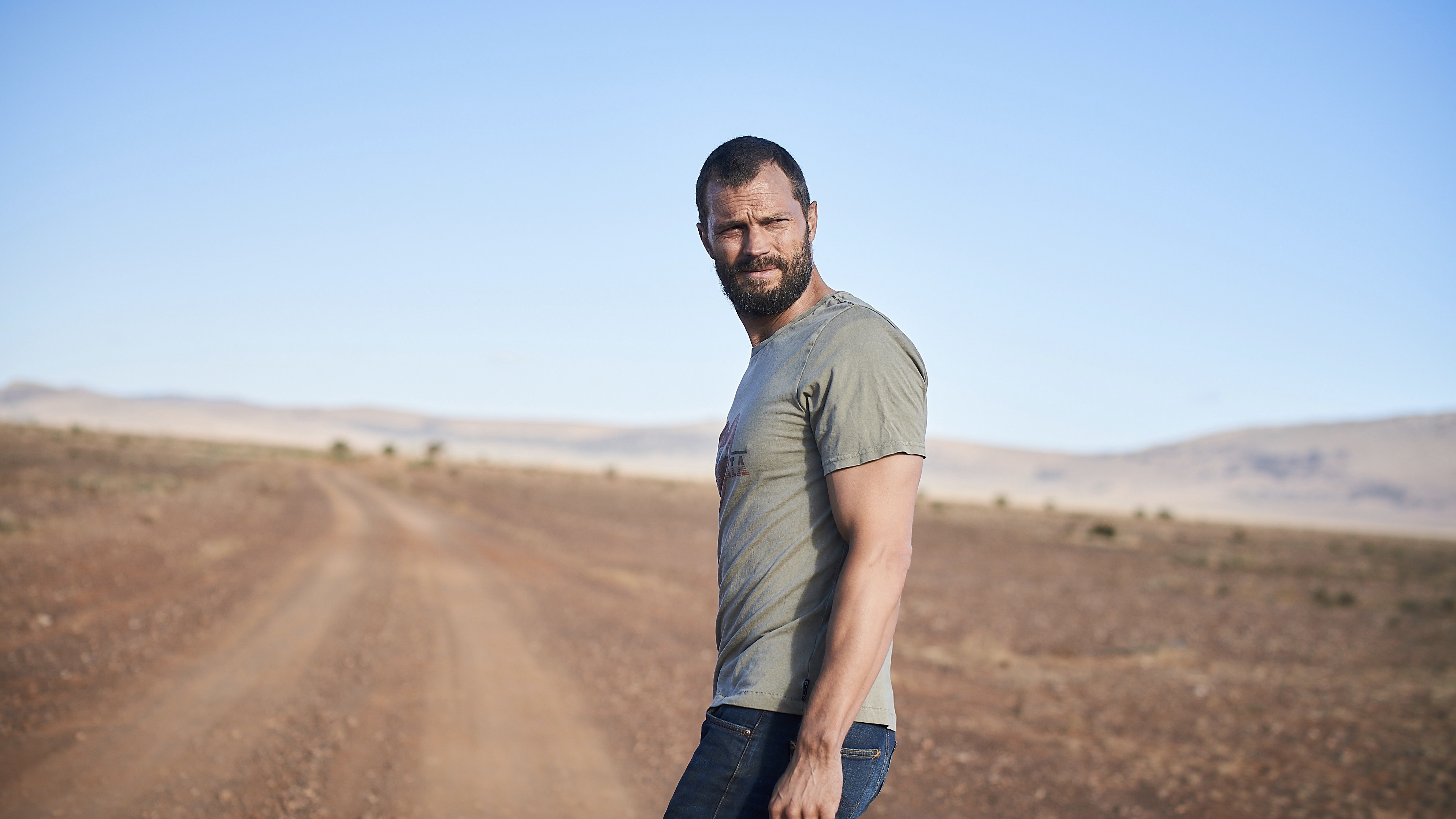 Alia Bhatt on playing Keya Dhawan
Alia Bhatt plays master-hacker Keya Dhawan in Heart of Stone. The character is a fiercely intelligent tech prodigy who was adopted by an Indian pharma billionaire after her parents' untimely death, and has since become one of the most talented and dangerous hackers in the world. Single-minded and highly capable, Dhawan wants to use her abilities to reshape global power dynamics and build a new world order.
Alia reveals: "This was a super huge opportunity for me to be a part of a film like this, and to breakthrough to the global market. I've been working in the Indian film industry for ten years now, but this is my first English language film, and that's always something that I wanted to tick off my box. But I was waiting for the right opportunity and I also wanted it to be true to who I am and where I come from. I found that in Heart of Stone and in the character of Keya, because she's from India and she's pushed against these extreme circumstances. She mhas to really prove herself and she's fighting for something, as everyone is in the film, and she has her own motive. Also, being a part of this huge action film headlined by Gal Gadot, it's really the action film of today, one led by this really strong woman whom we all look up to and love. I really liked the whole narrative, and having seen Tom Harper's work as well, I was really excited to work with him. There were a lot of pluses that came together to make me feel I should take the plunge and do this."
* Alia is a huge star in her native India and has appeared in movies such as Highway, Gully Boy, Raazi and Darlings.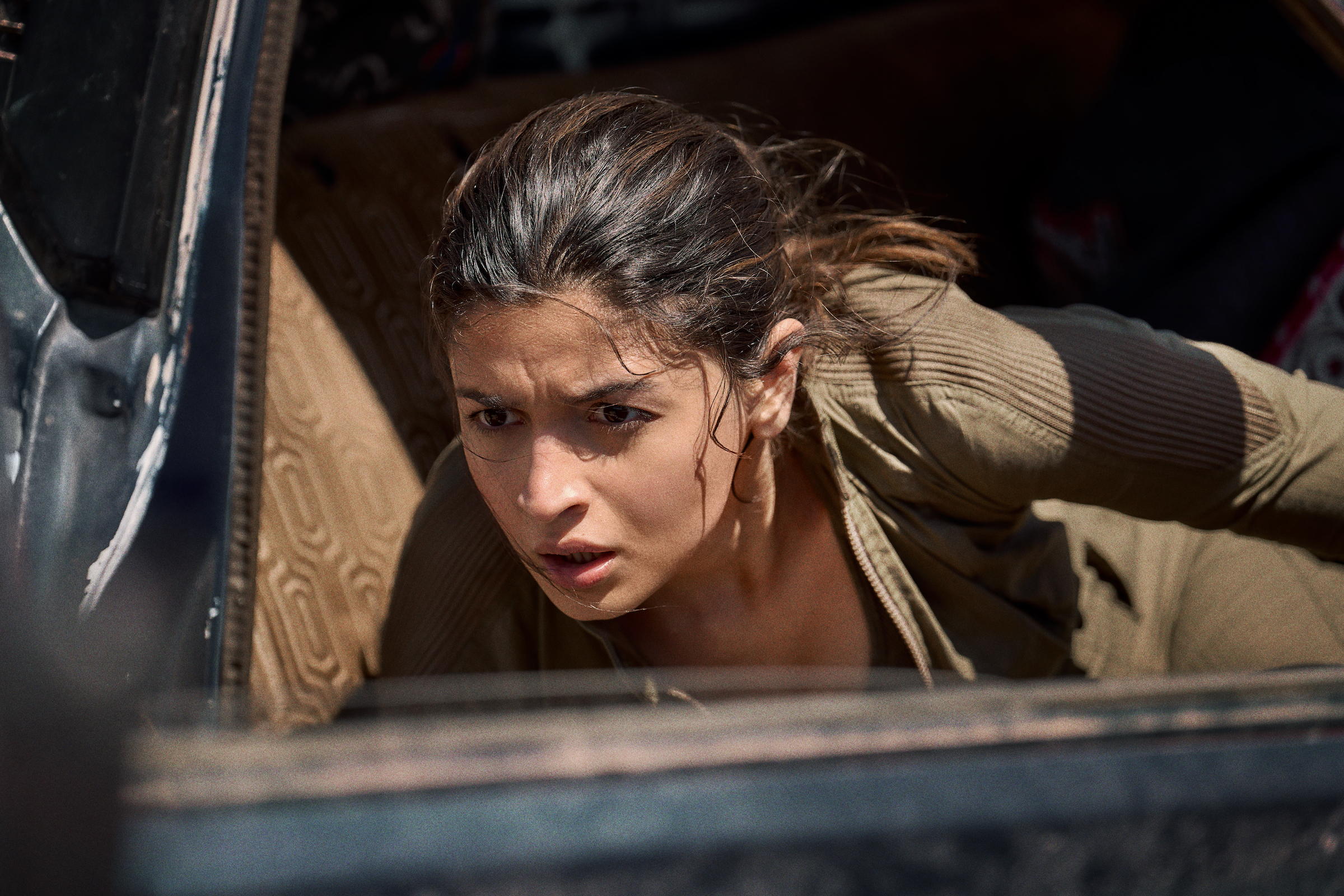 Matthias Schweighöfer is Jack Of Hearts
Matthias Schweighöfer (The Swimmers) is the Charter's geeky tech specialist (code name: Jack of Hearts). Married to the job — Stone doesn't even know his real name — he uses the Heart, a massively powerful AI device, to keep field agents like Stone ahead of the game. He and Stone share a bantering, sibling-like relationship.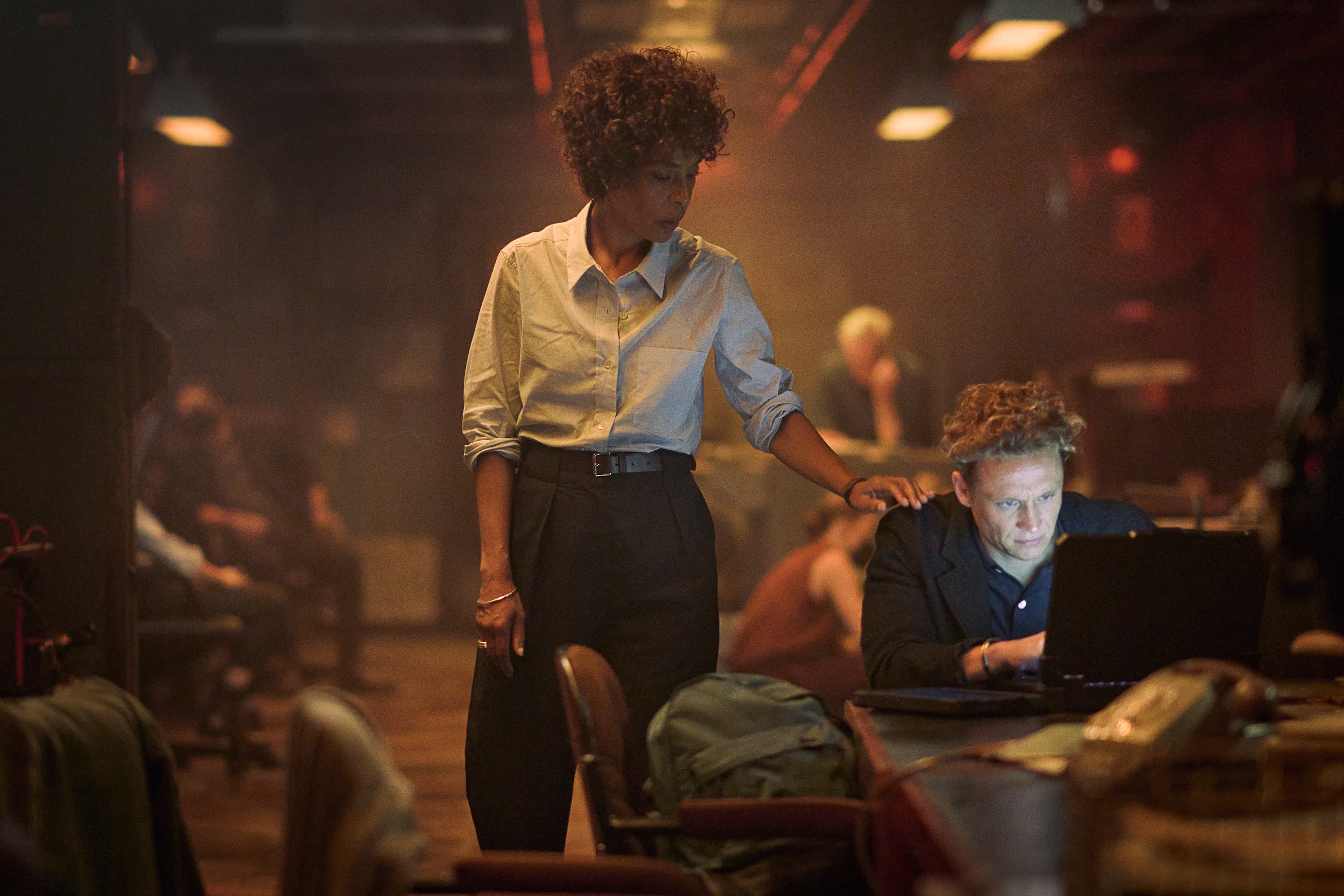 Sophie Okonedo as NOMAD
Heart of Stone also stars Sophie Okonedo (Ratched, Slow Horses) as Rachel's boss mentor and one of the four heads within the Charter called NOMAD (code name: King of Hearts). Tenacious, passionate and razor-sharp, she was the head of a NGO and a baroness in the British House of Lords before becoming a spy chief. During the movie, her trust in the Charter — and in Stone — will be put to the test.
Who else is starring in Heart of Stone? 
In Heart of Stone, also look out for too for Motherland star Paul Ready as Bailey, Rachel's closest confidant at MI6, plus Gangs of London's Jing Lusi as cool, sharpshooting field agent Yang. Enzo Cilenti, Jon Kortajarena also star
What is The Charter in Heart of Stone?
The Charter is an organization so secret that even other spies don't know it exists. Former intelligence operatives and government officials from all over the world have put their previous political allegiances aside, and now use their skills and cutting-edge technology for the greater good — a cross between the UN and International Rescue...Led by the Four Kings, the Charter steps in when other agencies fail to step up.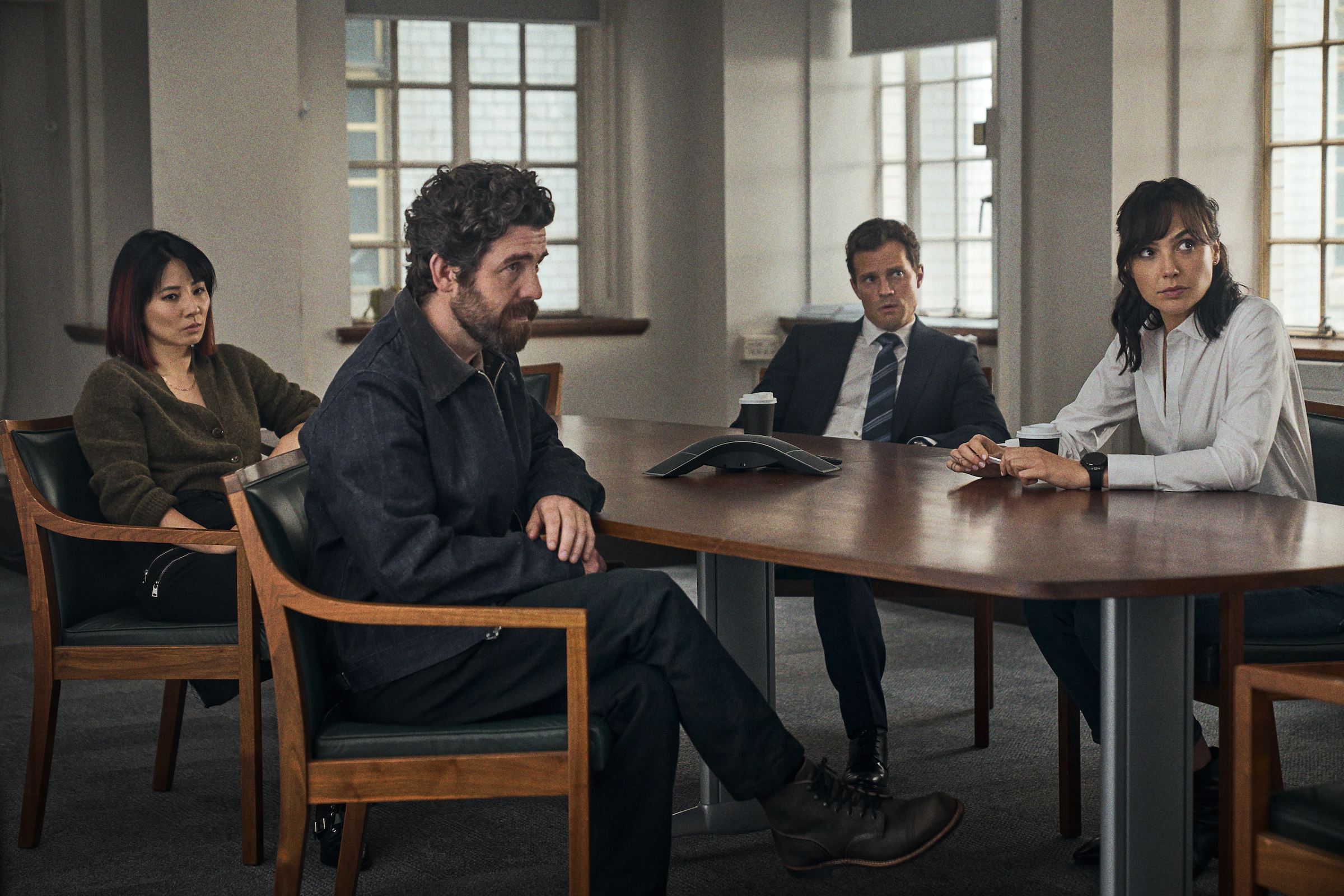 Who are The Kings in Heart of Stone?
The leaders of the Charter, each responsible for a quarter of the organization based in different areas of the globe. The longest-serving King, Diamonds, is an ex-CIA deputy director; the others range from an ex-FSB commander (Spades) to a senior cyberintelligence analyst from the Chinese security services (Clubs), to a British baroness and former head of a NGO (Hearts). When their most valuable tech asset is threatened, the Kings — who conduct their most important business in person to avoid messages being intercepted — must come together to fight a powerful threat to their entire existence.
What is The Heart in Heart of Stone?
The Charter's massively powerful AI, capable of accessing any person or organization's entire online presence and history, and then using that data to accurately predict future behavior, anticipate decision-making, and even advise on responses — from telling you which movie someone will watch over the weekend, to the best way to neutralize an upcoming military threat.
Behind the scenes, locations and more on Heart of Stone
Heart of Stone was filmed around the world in Lisbon, Iceland, Italy, Morocco and London. The movie is directed by Tom Harper and written by Greg Rucka and Allison Schroeder. Producers are David Ellison, Dana Goldberg, Don Granger, Jaron Varsano, Gal Gadot, Bonnie Curtis and Julie Lynn, while executive producers are Patricia Whitcher, Tom Harper and Greg Rucka.
Director Tom Harper, who was intervieed before the US writers' strike, reveals: "When I first came onboard, two things really struck me about the project: firstly, it was an original movie in a genre where there are a lot of franchises that have been around for many years, and secondly it had a female lead. I thought that was really exciting. Gal said to me, right from the very beginning, that she wanted this character to be a powerful woman in her own right, rather than a copy of the male action hero stereotype. Of course, she does do a lot of heroic things — she is a survivor, a maverick, and sometimes a rebel — but she is not alone. There is a deep care and compassion for people as the driving force of her actions. It often feels that there's one character acting in an almost God-like way, saving the world but yet disregarding the human's around them. This is a bit different, it has a bit more of a humanistic approach. That really appealed to me."