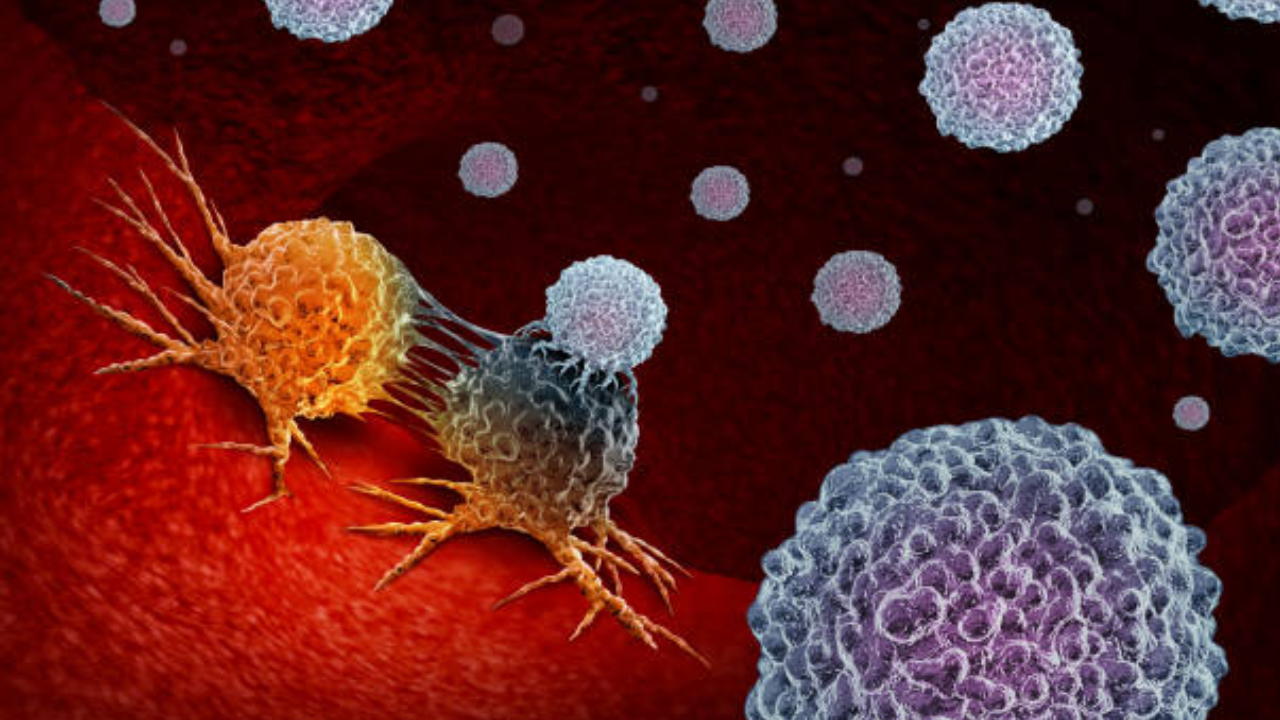 New genes have been identified that can change the way cancer treatments were being done until now. The study has been published in Molecular Cancer Journal.
"Multidrug resistance renders treatment failure in a large proportion of head and neck squamous cell carcinoma (HNSCC) patients that require multimodal therapy involving chemotherapy in conjunction with surgery and/or radiotherapy," the researchers from Queen Mary University have said.
This is said to be the first evidence for the genes NEK2 and INHBA causing chemoresistance in head and neck squamous cell carcinoma (HNSCC).
The researchers also looked through a chemical library, commonly used for drug discovery, and found two substances that could target the two genes specifically and make resistant cancer cells almost 30 times more sensitive to a common chemotherapy drug called cisplatin.
They do this by reducing the levels of the two genes and could be given alongside existing chemotherapy treatments such as cisplatin. One of these substances is a fungal toxin - Sirodesmin A - and the other – Carfilzomib - comes from a bacterium. This shows that there may be existing drugs that can be repurposed to target new causes of disease, which can be cheaper than having to develop and produce new ones.
How is the study relevant?
"These results are a promising step towards cancer patients in the future receiving personalised treatment based on their genes and tumour type that give them a better survival rate and treatment outcome," Dr. Muy-Teck Teh, senior author of the study from the Queen Mary University of London has said.
"Unfortunately, there are lots of people out there who do not respond to chemotherapy or radiation. But our study has shown that in head and neck cancers at least it is these two particular genes that could be behind this, which can then be targeted to fight against chemoresistance. Treatment that doesn't work is damaging both for the NHS and patients themselves. There can be costs associated with prolonged treatment and hospital stays, and it's naturally extremely difficult for people with cancer when their treatment doesn't have the results they are hoping for," Dr. Muy-Teck Teh adds.
Other studies on chemoresistance
In 2020, a study published in the Cell Metabolism journal, by Harvard University researchers worked on identifying the nature of resistant cancer cells and how they use nutrients. They targeted chemotherapy-resistant leukemia by using metabolism. To study the nature of the resistant cells, the researchers used a mouse model of acute myeloid leukemia and found that "the cells left after chemotherapy went through a temporary change in metabolism". As per the official statement, "When the researchers targeted glutamine metabolism or nucleotide production for even just one day, resistant cells were eliminated and disease survival improved."
Another study, published in Nature, addresses this concern in colorectal cancer. "The culprit in the colon cancer treatment examined in the Nature paper is the KRAS gene, which is responsible for producing a protein to regulate cell division. When activated, the gene helps cancer cells develop resistance to targeted therapy drugs, effectively making the treatment useless," as per the report available on the website of The Harvard Gazette.
Chemoresistance in cancer
Chemoresistance, as the name says, is the ability of the cancerous cells to evade the effect of medicine and treatment. It is one of the key challenges in oncology. It is relevant to find a solution to this problem because cancer claims close to 10 million lives every year. Nearly one in six deaths in the country happens due to cancer and the most common forms of cancer are breast, lung, colon and rectum, and prostate cancers.
The majority of the cancers are treatable. "Some of the most common cancer types, such as breast cancer, cervical cancer, oral cancer, and colorectal cancer, have high cure probabilities when detected early and treated according to best practices," says the WHO.
(With inputs from ANI)