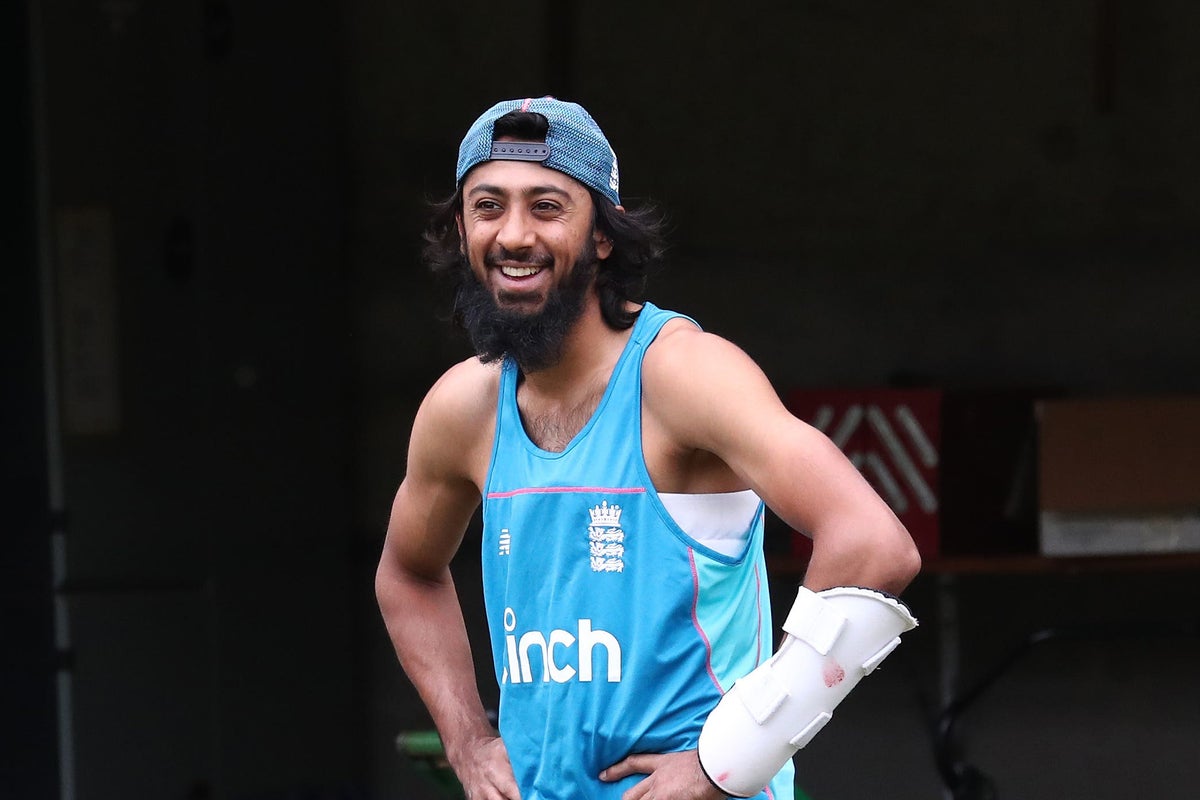 Haseeb Hameed will captain England Lions on their red-ball tour of Sri Lanka, with former international stars Graeme Swann and Ian Bell once again named among the coaching staff.
England's understudies fly out next week and will play two four-day games against Sri Lanka A, before Somerset's Tom Abell takes over as skipper for a three-match one-day series.
And, in handing the leadership reins to Hameed, the England hierarchy appear to have given the Nottinghamshire opener fresh hope of reigniting a Test career that stalled after a disappointing Ashes series last winter.
The trip will be overseen by Neil Killeen, the Durham stalwart who has just been named as the England and Wales Cricket Board's elite pace bowling coach, with Swann and Bell reprising the mentoring roles they fulfilled during a November training camp in the United Arab Emirates.
Bell, who scored over 13,000 international runs, will be working with the batting unit, while Swann is on hand to assist Min Patel with the spin coaching. He will also provide broader insights into his approach to the game, which is seen as an ideal fit for the attacking philosophy espoused by England captain Ben Stokes and head coach Brendon McCullum.
Swann, who took 255 wickets in 60 Tests, has previously spoken of his desire to work with the next generation of England spinners but has had to wait his turn after being overlooked by previous regimes.
ECB performance director Mo Bobat praised Swann as the perfect man to help prepare prospects like Liam Patterson-White and Jack Carson for the senior side.
"I originally thought about him a year-and-a-half ago, thinking he'd be a really good mentor on an individual level for a couple of spin bowlers," said Bobat.
"When Keysy (director of cricket Rob Key) first started he and I spoke about trying to get the right personalities and characters around our players, people who really embody the type of cricket we're trying to play. He was someone who certainly came to mind.
"We all saw the way he approached his bowling. He used to take a lot of wickets in his first over, freakishly so. Swanny just thought from ball one, 'I'm here to attack'. It's that fantastic mindset we want our players to embody. It's infectious. He brings great energy as well and you want to have that in the environment."
Bobat also explained why Rehan Ahmed, the 18-year-old leg-spinner who became England's youngest ever Test cricketer in Karachi before Christmas and lit up the big stage with a maiden five-for, was not part of the squad.
Ahmed is not travelling with the Lions despite being left out of the tour to New Zealand. Instead, he has been allowed to further his white-ball experience in the UAE's new ILT20 league, where he will play for Gulf Giants.
Bobat also explained that a fitness programme has been put in place to help his physical development.
We don't think he's the finished product and why would he be, as young as he is? Giving him the right breadth of experience is key

— Mo Bobat on Rehan Ahmed
"We wanted him to experience some white-ball stuff because we think that's important too," he said.
"We knew he had some franchise stuff lined up and we want him to experience that challenge because we need to think long-term with him. We don't think he's the finished product and why would he be, as young as he is?
"Giving him the right breadth of experience is key.
"We also wanted to give him time to work on his conditioning because, like a lot of cricketers, when you keep backing up matches you end up trying tick over with your fitness as opposed to making progress. At his age he probably did need to make a bit of progress, so we wanted that window of time."