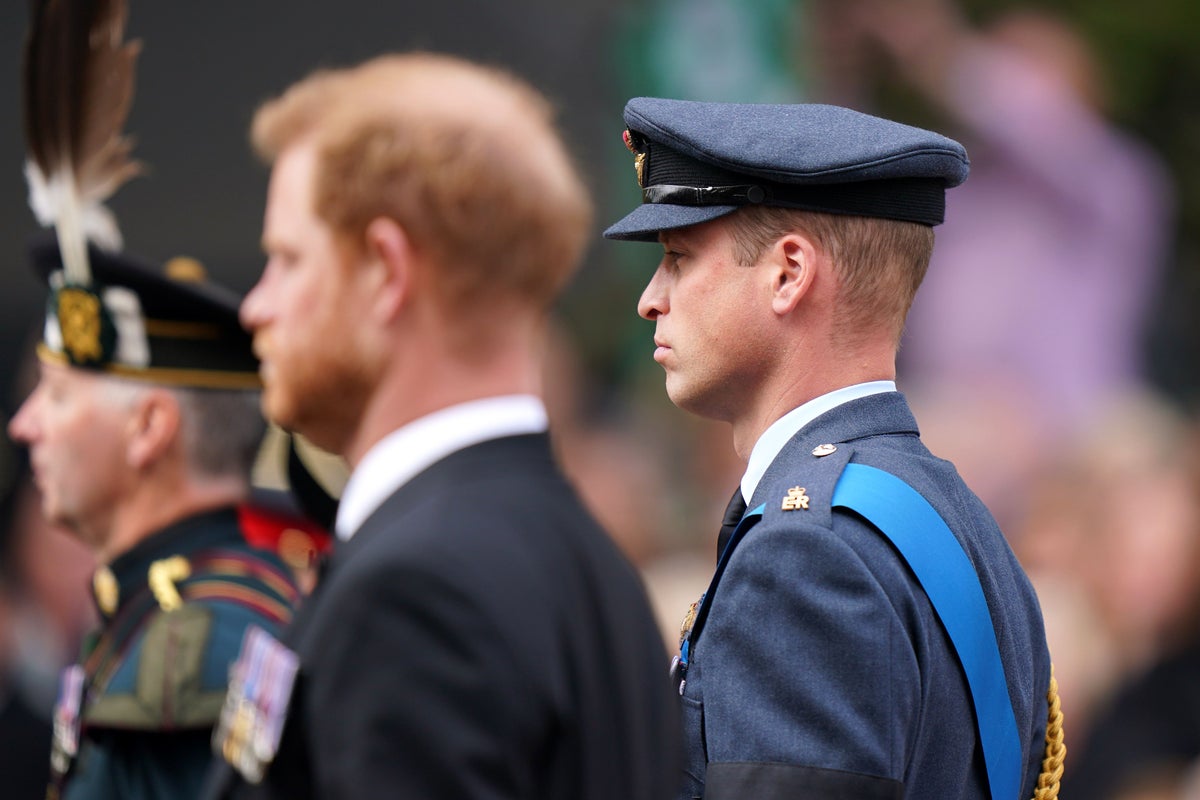 Members of the royal family have been omitted from the acknowledgements section of the Duke of Sussex's new book.
Harry's autobiography Spare, due out on Tuesday, has sparked a furore, with revelations including how the Prince of Wales physically attacked him, how he killed 25 Taliban members during the Afghanistan conflict, and a recounting of taking cocaine and magic mushrooms.
There is no mention of his brother William, his father the King or his grandmother, the late Queen, or other royal family members in the opening acknowledgements section, although he does thank his wife, the Duchess of Sussex, and children Archie and Lili.
The duke writes: "Above all my deepest and adoringest thanks to Archie and Lili, for letting Papa go off to read and think and reflect, and to my mother-in-law (aka Grandma), and to my incredible wife, for too many millions of gifts and sacrifices, great and small, to ever enumerate.
"Love of my life, thank you, thank you, thank you.
"This book would've been impossible (logistically, physically, emotionally, spiritually) without you.
"Most things would be impossible without you."
Also mentioned are a host of celebrity names, with "thanks and hugs" for Chris Martin, Oprah Winfrey, James Corden, Tyler Perry, and Nacho Figueras and his wife Delfina Blaquier for "their unwavering friendship and support".
Harry says his mother's siblings deserve a "standout thanks" for their "love, support, time and perspective".
The duke also gives "special thanks" to friends in the UK "who stuck by" him "amongst the fog", adding: "Next round's on me."
Harry says his therapist helped him "unravel years of unresolved trauma".
He also mentions publisher Penguin Random House, those who worked on the audiobook, "friends and colleagues", "professionals, medical experts and coaches", staff at his charity Archewell and his two colour sergeants from Sandhurst.
The duke starts the section saying: "The length of this list alone leaves me deeply humbled."