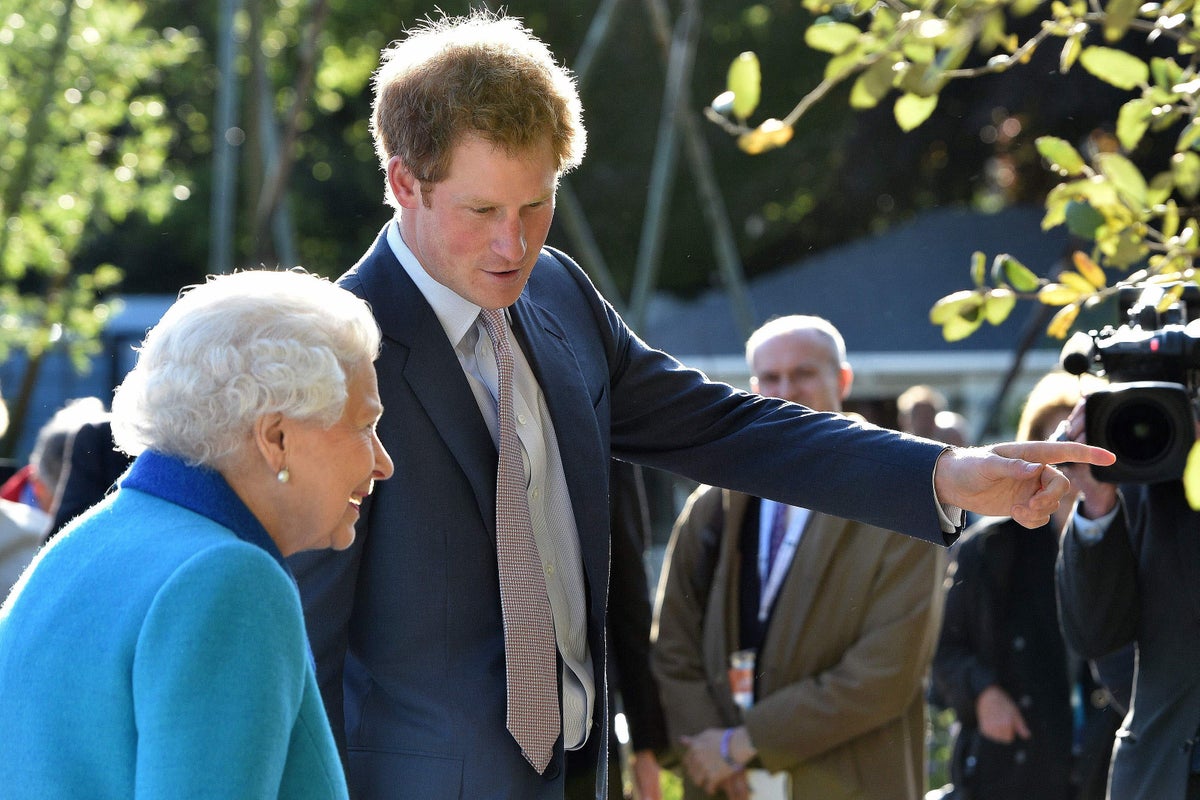 The Duke of Sussex has insisted his grandmother the late Queen was not angry or upset with him for wanting to step down as a senior working royal.
Harry, in a US television interview to promote his autobiography Spare, said the monarch "knew how hard" it was for him, but was sad at how things turned out.
He also described how he "can't ever get out" of the royal family.
Good Morning America presenter Michael Strahan asked the duke: "Did she ever express that she was upset at you?"
Harry responded: "For what?"
Strahan replied: "For wanting to change your role."
Harry said: "No. My grandmother and I had a very good relationship. It was never a surprise to anybody, least of all her.
"She knew what was going on. She knew how hard it was. She never said to me that she was angry. I think she was sad that it got to that point."
Harry's controversial biography Spare, due out on Tuesday, comes just four months after the death of Queen Elizabeth, amid turbulent times for the monarchy with the long-running feud between Harry and his brother the Prince of Wales.
Harry described his sadness that there was no compromise from his family over his hybrid plan to move to Canada but still remain part of the working monarchy in 2020.
The Queen summoned the now King and his sons William and Harry to her Norfolk estate to try to resolve the Megxit crisis, but it was ultimately decided Harry and Meghan could not be half in and half out.
Strahan asked: "There was no compromise with the family?"
Harry replied: "No – which was really sad because I still to this day believe that this was entirely possible."
Strahan asked: "There are going to be people who say 'Why don't they either be in or get out, because if you get out there's no hypocrisy'."
Harry said: "I can't ever get out and I'm incredibly aware of my position.
"I'm incredibly grateful for the life that I've had and continue to live.
"But there's no version of me being ever able to get out of this. I was stunned that my family would allow security to be taken away, especially at the most vulnerable point for us."
It was at the Sandringham summit that Harry said William left him terrified by screaming and shouting at him, the duke claimed in his Netflix documentary.