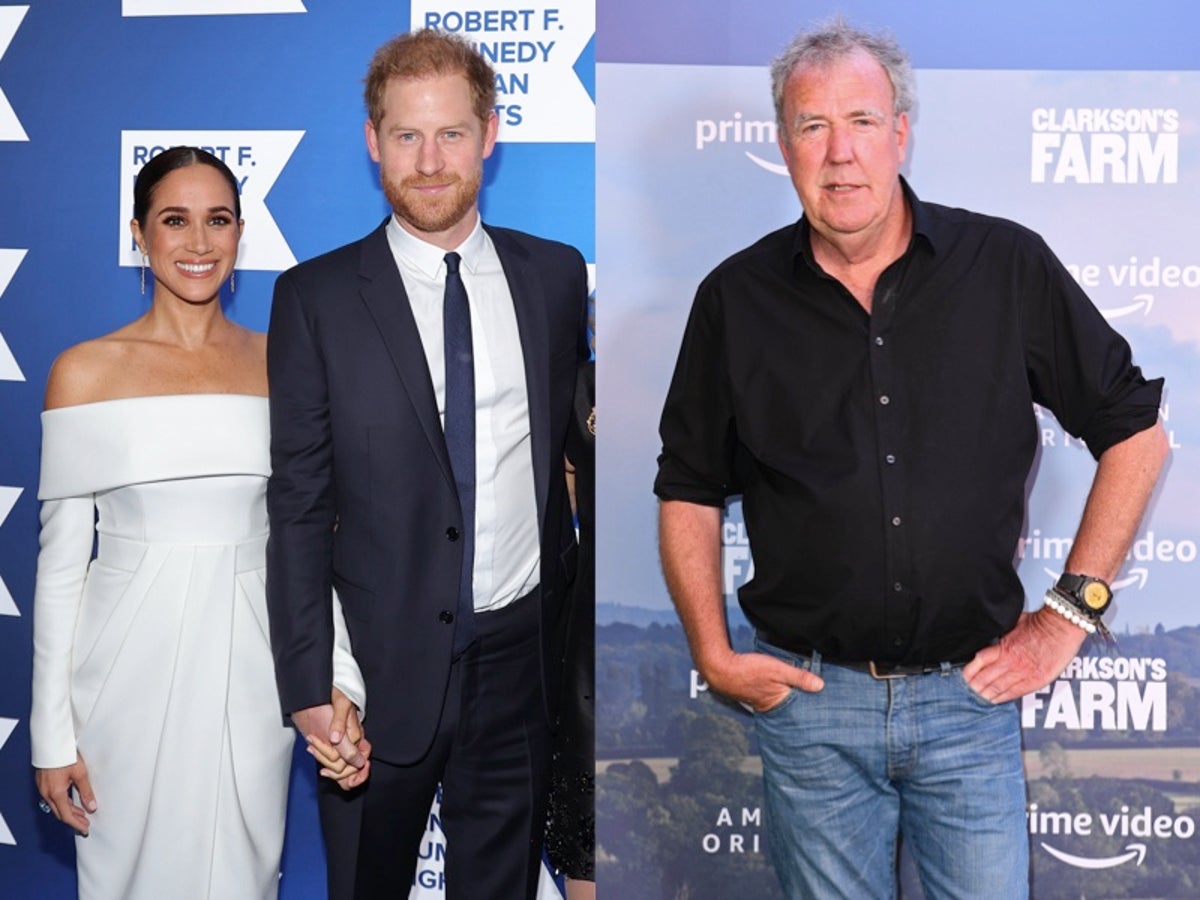 Prince Harry shows Stephen Colbert the necklace William broke
Jeremy Clarkson failed to address his "long-standing pattern" of writing articles that spread "hate rhetoric" when apologising to Meghan for his Sun column, the Sussexes have claimed.
On Monday 17 January, the TV presenter apologised to the Duke and Duchess of Sussex over a "disgraceful" piece he wrote about the latter in December last year.
But the couple said Mr Clarkson "wrote solely" to Prince Harry, who was not the subject of his piece. They also rejected his claims to have written the column "in a hurry".
In the article, the former Top Gear host said he despised the duchess on a "cellular level", adding that he dreamt of the day she would be made to parade naked through Britain while a crowd chanted "shame" and threw "excrement" at her.
Mr Clarkson, in his apology, said: "I really am sorry. All the way from the balls of my feet to the follicles on my head. This is me putting my hands up. It's a mea culpa with bells on."