Handbag trends for 2022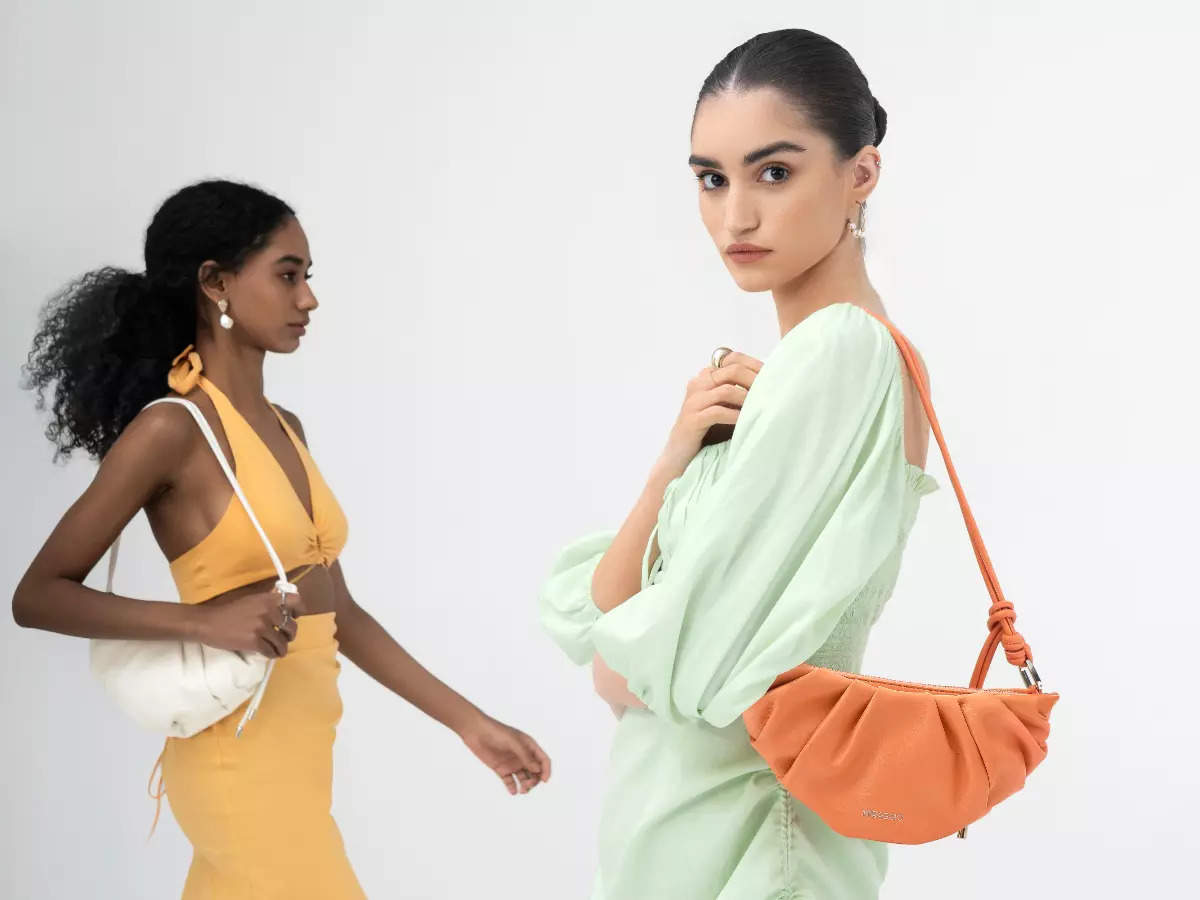 We may have to wait a little longer to start wearing the ensembles which spring/summer 2022 has to offer (or risk freezing—after all, winter has only just begun), but there is one key - accessory from the runway that we can start wearing right now: Handbag.
Handbags are the quickest way to start your new-season capsule, making them ideal for fashion impatient individuals. Given that bags were at the bottom of our shopping priorities at the start of 2021 due to the pandemic or our inability to leave the house, now is the time to make amends. Mohit Jain, Founder of Miraggio shares handbag trends for the year.
2021 was all about mini bags and exploring a wide variety of surface techniques and raw materials used in the designing process. In 2022 texture will remain a prominent accessory trend. However, you'll be able to carry your party bags well into next year, as embellishments like rhinestones and fringe will still be popular. After all, what's life without a little glitz and glam?
There are a lot of arm candy options out there for the minimalists among you—for starters, the classic shade that will mix in flawlessly with your personal sense of style. Then there's the chic bag silhouette of the season. Do you want to know what it is? Continue reading to learn about the handbag trends that will be popular in 2022.
The Tan is the new Black: For the past several seasons, bold, bright bags have ruled, however, this season is all about neutrals and the perfect tan bag is here for it! It can accessorise every item in your closet due to its neutrality — both in colour and texture — and it doesn't end up as a fad as it avoids gaudy designs or eccentric finishes. With fashion's present minimalist approach, it's possible that we're all yearning for its calm stability. Tan bags are everywhere this season, with the big designers and brands adding this colour to their collection, now is the time to invest in a good Tan handbag.
The Ruche: Squidgy bags, whether pleated or puffed, have been high on the style agenda since the beginning of 2021, and they're sticking around into 2022 as well. The trend began in the 1980s, but if the runways are to consider, it will have a significant impact on our future. For spring/summer 2022, many international brands continue to show off ruche arm candy!
Chained Clutches: Handbags with chunky chain have been popular for a long time, but they will be big sellers in 2022. Bottega Veneta may have started the trend, but the fashion industry is quick to adapt to what the public wants, so you'll see a lot of different versions of this chain design. A dazzling, statement chain can transform a normal everyday clothing into something oh-so-luxurious, even with a sleek tone-on-tone style.
The Quilted Shoulder Bag: This bag is the 'IT BAG' of the next season! The classic quilted technique used in the bags are back and they look as sophisticated as ever. These bags can be termed as a wardrobe essential because they can be paired up with anything and everything, giving an understated contemporary appeal with a timeless touch!
Structured Organisational Bags: Structured bags are the new statement staple for 2022 and it comes with a utility factor too! Perfectly clean and effortless, the organisational structured bag is here to stay. If you're eager for an edgy bag, consider structured bags with sleek silhouettes which will bring out the boss lady in you. The metallic detailing on these structured bags, specially on the buckles adds up to the statement factor. Unlike strictly just-for-show accessories, the structured bags checks all the boxes for style, durability, and organisational-value. You can take them out to a party, or tame it down for your work event. Structured Bags never go out of style because "Fashion is all about Functionality" right ?