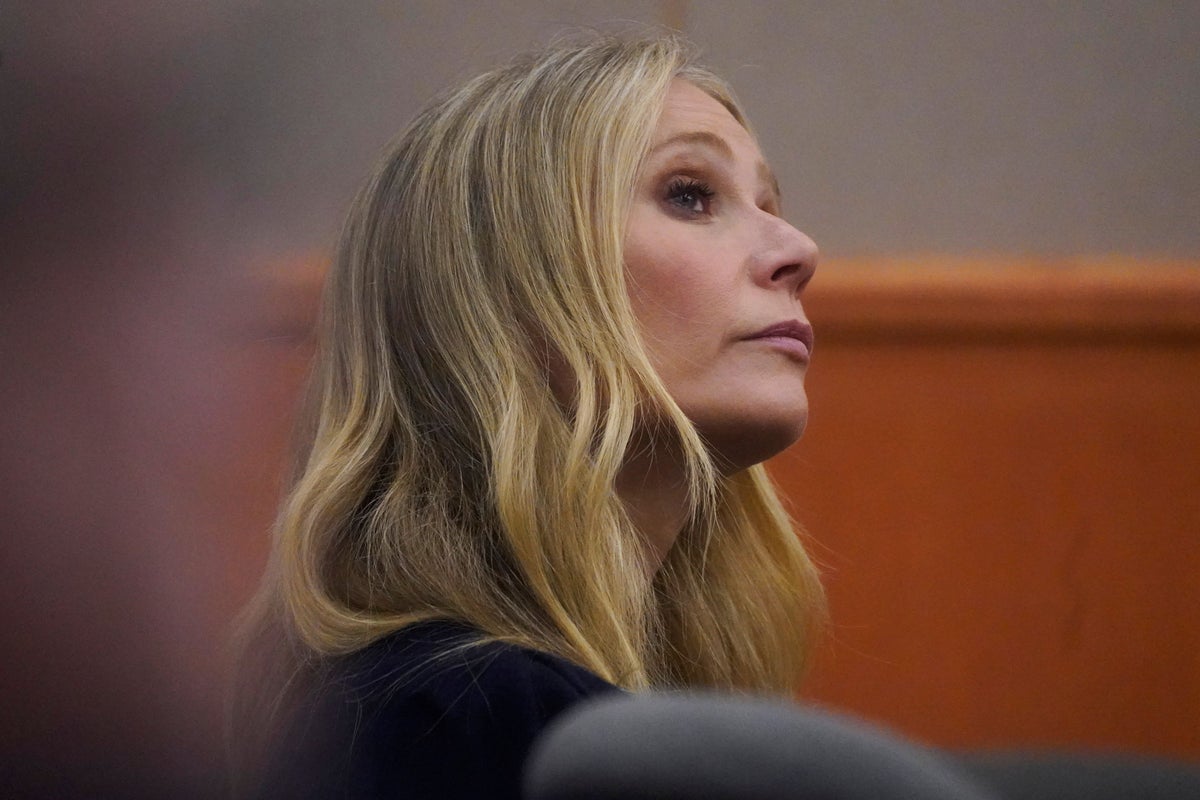 Hollywood movie star Gwyneth Paltrow is currently appearing in court in Utah after she was accused of injuring a man in a ski crash in February 2016 and leaving the scene without checking whether the plaintiff needed medical attention.
The incident took place on the slopes of Flagstaff Mountain, part of the luxury Deer Valley Resort near Park City on 26 February 2016, when Paltrow and retired optometrist Dr Terry Sanderson collided on a beginner's course known as the Bandana Run.
Sanderson, 76, subsequently filed for damages in January 2019 and is seeking $300,000 in compensation for the injuries he sustained, saying the actress smashed into him in an "out of control" manner" leaving him with "permanent traumatic brain injury, four broken ribs, pain, suffering, loss of enjoyment of life, emotional distress and disfigurement".
In his complaint, the plaintiff argues that Paltrow "got up, turned and skied away", leaving him "stunned, lying in the snow, seriously injured" without summoning help.
Paltrow, at least as well known as a lifestyle influencer these days as she is for her performances in films like Se7en, Emma, Sliding Doors, Shakespeare in Love and The Talented Mr Ripley, denies any wrongdoing and disputes Sanderson's version of events, saying it was in fact Sanderson that crashed into her.
She has filed a countersuit in which she asks for a symbolic $1 should she win and for her legal expenses to be covered.
At the centre of the case are the two sides' competing narratives about precisely what happened on the slopes that day, leading some to wonder whether there is any footage of the incident in existence to clarify matters, perhaps caught by other skiers on their mobile phones or even on nearby CCTV.
Shae Sanderson-Herath, the plaintiff's daughter, did raise the possibility of GoPro video existing in a contemporaneous email that was discussed at length during Friday's session in court.
Giving evidence, Ms Sanderson-Herath said she had not actually seen any such footage, although she had believed it existed at the time she mentioned it in the correspondence.
"After my dad told me about what he was feeling and that he could hardly think, and that he had rung his bell, I believe he mentioned there had to be GoPro video," she told the court.
"He said there has to be GoPro footage because there was this big blood-curdling scream, so that means someone with a GoPro would have turned to look and captured it."
She added: "I have never seen GoPro video and I don't know that it does exist. I believed there was GoPro video at the time and that's why I said that. I just wanted my dad to have peace of mind that there was video out there that showed what happened."
Without any such footage to definitively establish the truth, both sides have called on witnesses to attest to their arguments.
Paltrow took the stand herself on Friday and her legal team looks set to call her teenage children Apple and Moses to speak on her behalf on Monday.
Sanderson could also speak on Monday, his counsel having already called – in addition to his daughter – Craig Ramon, a friend and ski companion, and Karlene Davidson, a woman he was dating at the time who said he had "changed" in the aftermath of the accident as a consequence of the injuries he had sustained.