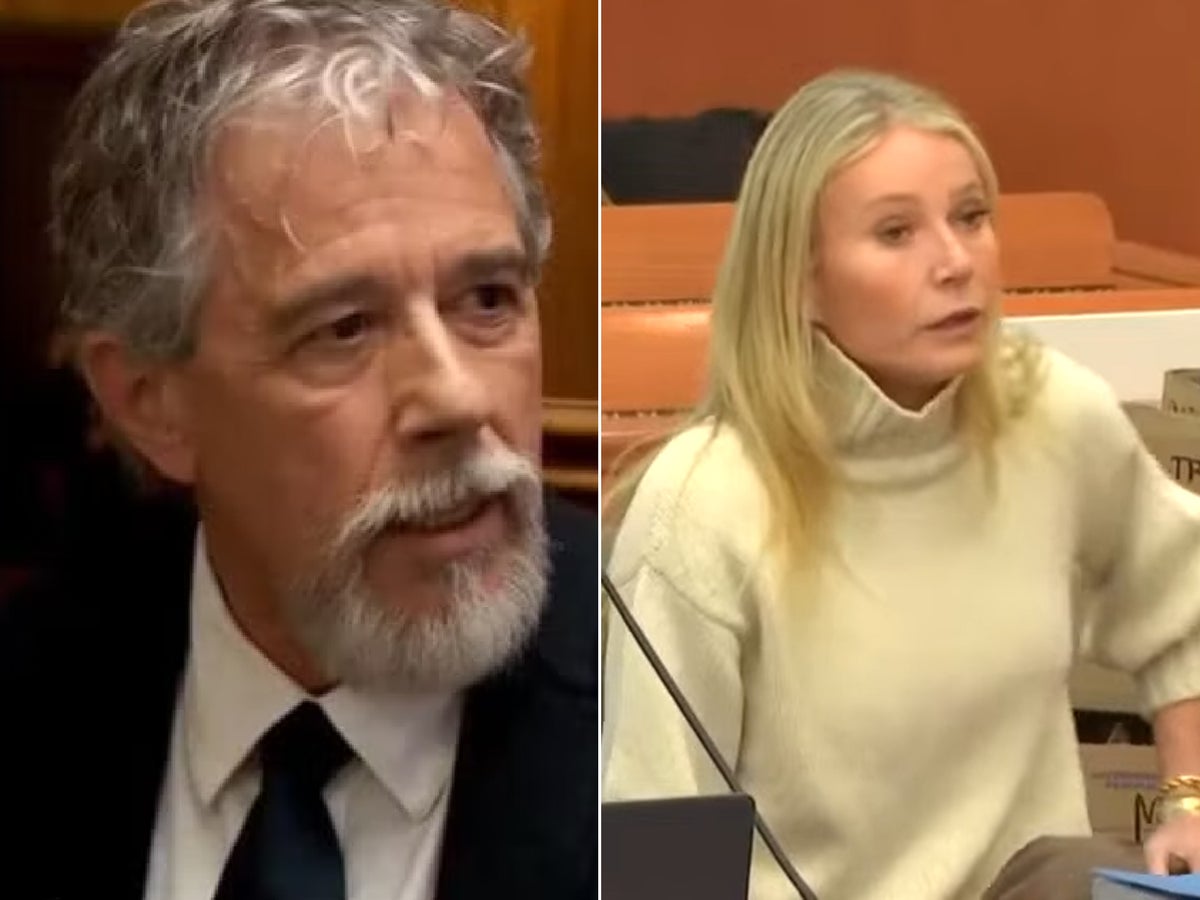 Gwyneth Paltrow's Lawyer Apologises To Witness For Being An 'Ass'
Gwyneth Paltrow's attorney apologised on Thursday for being an "ass" to a witness during the star's ski collision civil trial.
Lawyer Stephen Owens admitted that he may have overstepped the mark while cross-examining Polly Sanderson Grasham – daughter of Terry Sanderson, the retired optometrist suing the Hollywood star and Goop CEO.
"I need to apologise I was being an ass earlier," he said. "It was wrong for me to triangulate you, your dad, your sister, and your mom. I ask for your forgiveness."
Mr Owens had asked the witness about claims made by her sister that her father was abusive and a liar.
Sanderson, 76, has accused the actor of crashing into him on a ski slope at the Deer Valley resort in Park City, Utah, in February 2016, leaving him with "permanent traumatic brain injury, four broken ribs, pain, suffering, loss of enjoyment of life, emotional distress and disfigurement".
Meanwhile, Paltrow claims it was Mr Sanderson who crashed into her — and that he told his daughter afterwards that he was "famous."
Mr Sanderson is seeking $300,000 from Paltrow while she is seeking $1 in damages and for her legal fees to be covered.