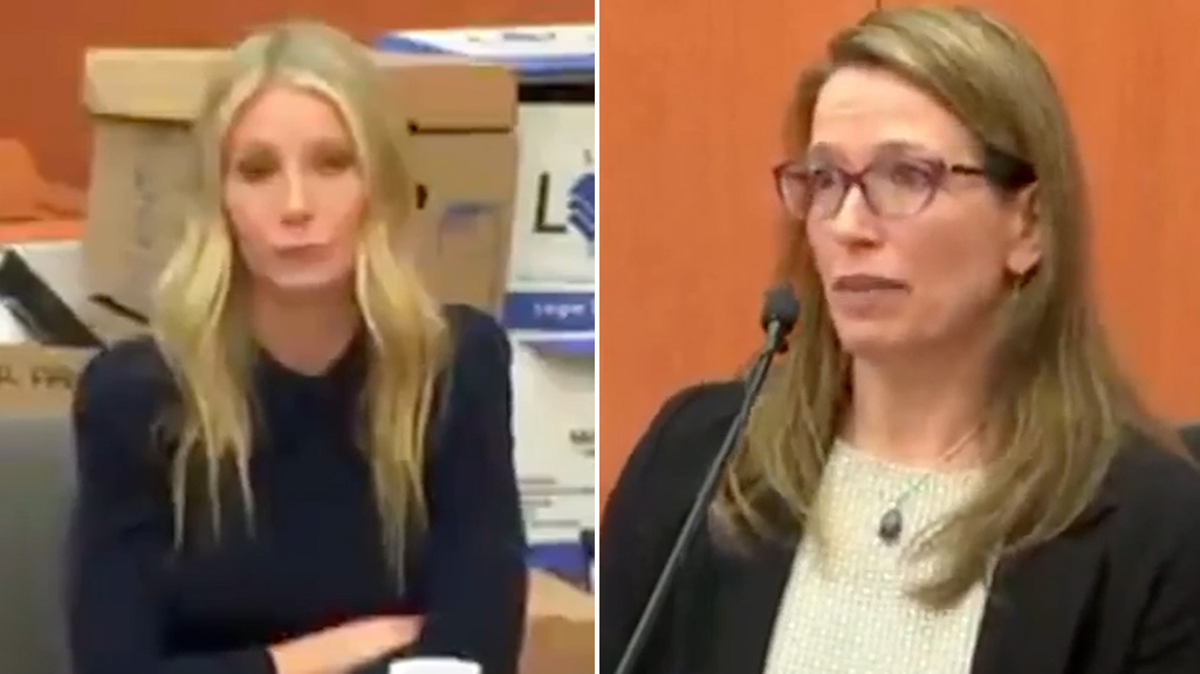 The daughter of a man suing Gwyneth Paltrow over a 2016 skiing collision accused the Goop Mogul of leaving the scene of the accident while her father was unconscious.
Ms Paltrow is being sued by retired optometrist Dr Terry Sanderson, 76, who claims she ploughed into him on the slopes of Flagstaff Mountain at the Deer Valley Resort on 26 February 2016. Mr Scanderson, who is demanding $300,000 in damages, says he was left with severe brain injuries that left him with "permanent traumatic brain injury, four broken ribs, pain, suffering, loss of enjoyment of life, emotional distress and disfigurement".
On the fourth day of trial in Park City, Utah, Dr Sanderson's daughter Shae Sanderson was called to the stand by his attorneys. She was shown a text message her father had sent in the immediate aftermath of the ski crash.
"Whitney had me entertained while probing me with questions to evaluate my senses. A dedicated outdoor person and house lover from Michigan," Dr Sanderson texted, along with a picture of a park employee. "She also took me down to the toboggan by herself and won the DV Women Downhill race contest. A sweetheart"
Asked whether she remembered the text exchange, She said: "I recognize this woman's smile and I do remember he had an awful day but this woman came to his rescue," Ms Sanderson testified. "She was his angel and took care of him finally, after a long time of being ignored in the mountain."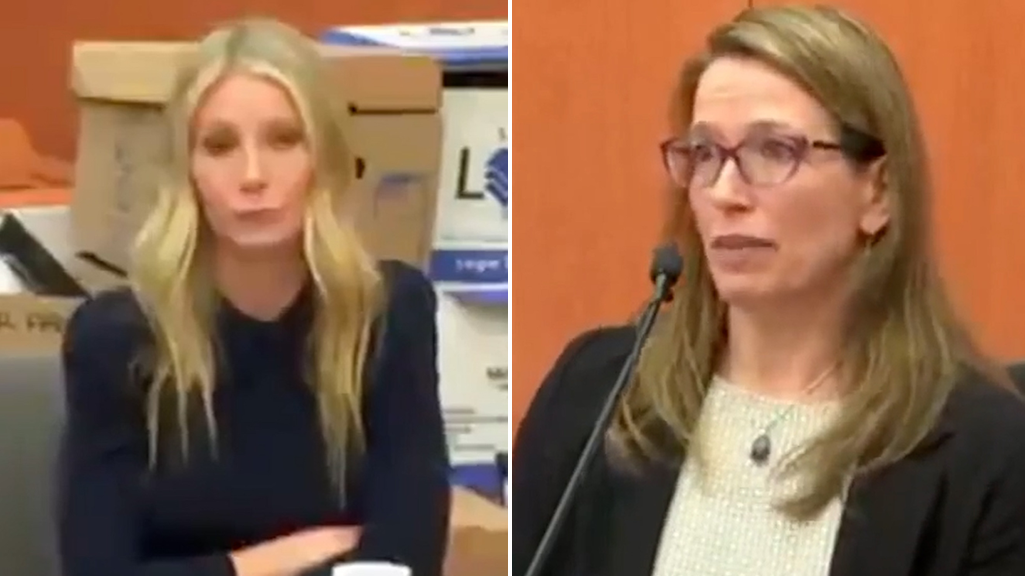 Her response prompted Ms Paltrow to shake her head in disapproval, while her counsel objected to the remarks. The star's attorneys have claimed during cross-examination and opening arguments that it was Mr Sanderson who rammed into their client.
Judge Kent Holmberg then ordered that Ms Sanderson's comment should be stricken and disregarded by the jury.
Elsewhere in her testimony, Ms Sanderson denied the existence of a GoPro video, which the defence claimed captured the incident and allegedly proves Ms Paltrow's version of events.
Shae Sanderson said she mentioned the video in an email after a conversation with her father, but he didn't tell her he had recorded the crash.
"After my dad told me about what he was feeling and that he could hardly think, his brain was numb," Ms Sanderson recounted to the jury. "He couldn't breathe without having a stabbing sensation in his chest. I believe he mentioned that with this resort and so many people on the screen run, there had to be GoPro video."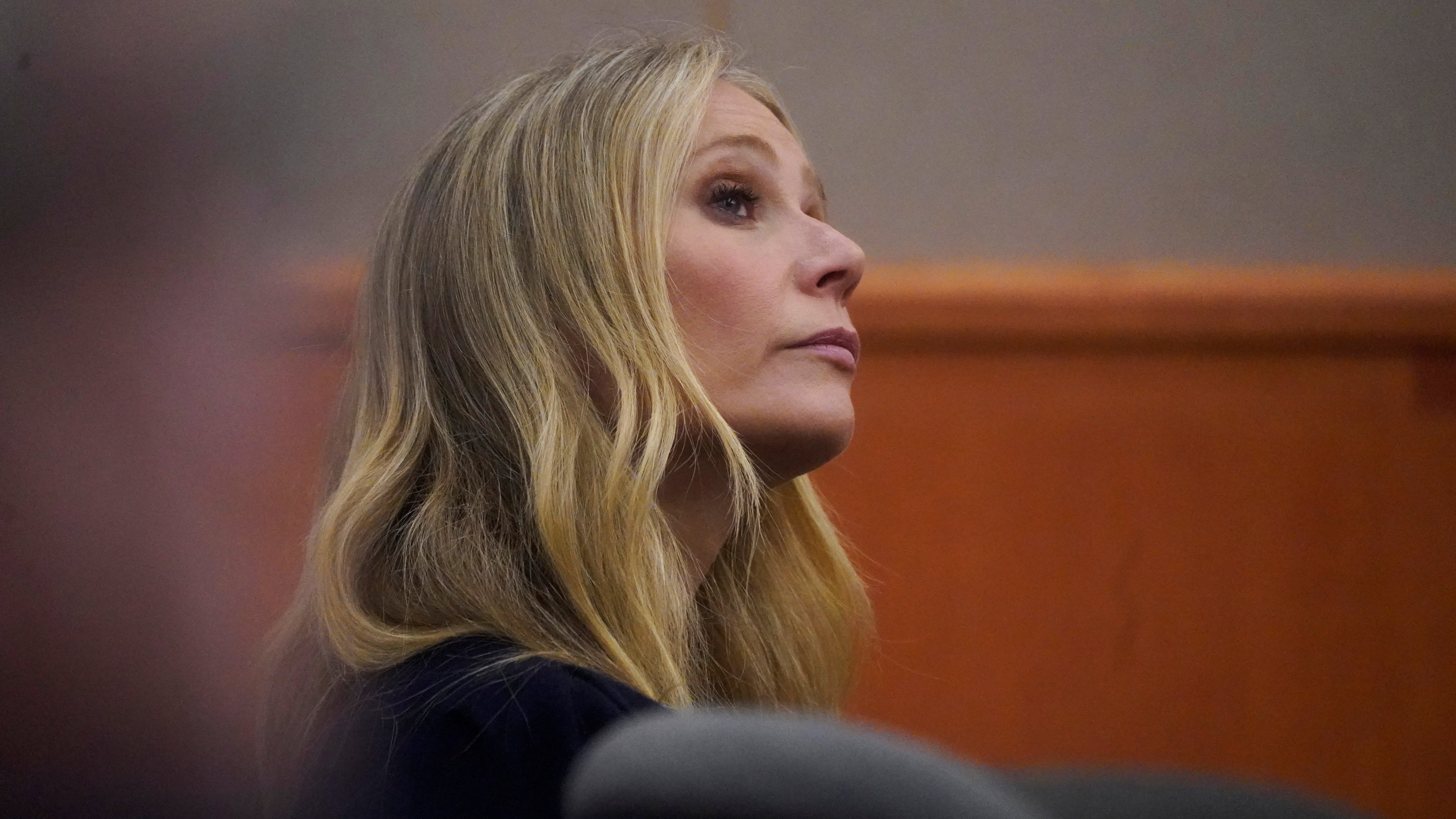 She added: "He said, 'There has to be GoPro footage, there just has to be, because there was this blood-curdling scream before I got hit in the back and that means a person with a GoPro camera would look toward [the scene of the accident] and get it on their GoPro video."
Dr Sanderson's son-in-law's brother Mark Stephen Herth also testified on Friday. Mr Herth said he briefly lived with Mr Sanderson in 2015 but the consequences of the ski collision had taken a toll on their friendship.
"His comprehension had gone down, he'd get confused," Mr Herth said. "Confused, comprehension and after a few instances you could tell he was getting frustrated."
"It was like day and night before and after the accident. I think he tried to go skiing a couple of times but I don't think he's gone since the accident."
During the first four days of trial, Dr Sanderson's attorneys and expert medical witnesses have described how injuries were likely caused by someone crashing into him from behind and attributed noticeable changes in his mental acuity to that day's injuries.
Ms Paltrow's attorneys have tried to paint Dr Sanderson as a 76-year-old whose decline followed a normal course of ageing rather than resulted from crashing into their celebrity client.