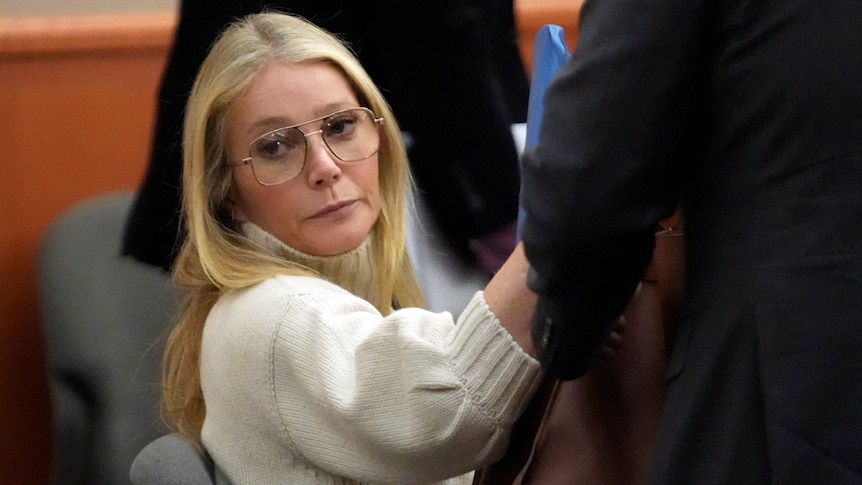 When the trial began, it seemed to have all the hallmarks of a Hollywood courtroom drama: a rich and famous defendant, a mysterious collision on a ski slope, and a demand for $US300,000 ($450,000) in damages.
But the case involving actress-turned-wellness influencer Gwyneth Paltrow quickly turned into a farce.
There were bumbling lawyers who asked gossipy questions about Taylor Swift, claims that a ski accident inhibited a man's ability to enjoy wine tastings, and a proliferation of memes online.
The jury was called to decide who was responsible for a crash at a ski resort in Utah in 2016: Paltrow or retired optometrist Terry Sanderson.
He claimed she slammed into him on a beginner's run at Deer Valley Resort, and sought damages for allegedly leaving him with a brain injury and four broken ribs.
Paltrow insisted he was at fault, but was trying to shake her down because she's a Hollywood star. She countersued a symbolic $US1 as well as legal costs.
After a week-long hearing, the jury deliberated for two hours and 20 minutes to find Mr Sanderson 100 per cent at fault for the crash. 
As Paltrow left the court, she whispered to the man who sued her: "I wish you well".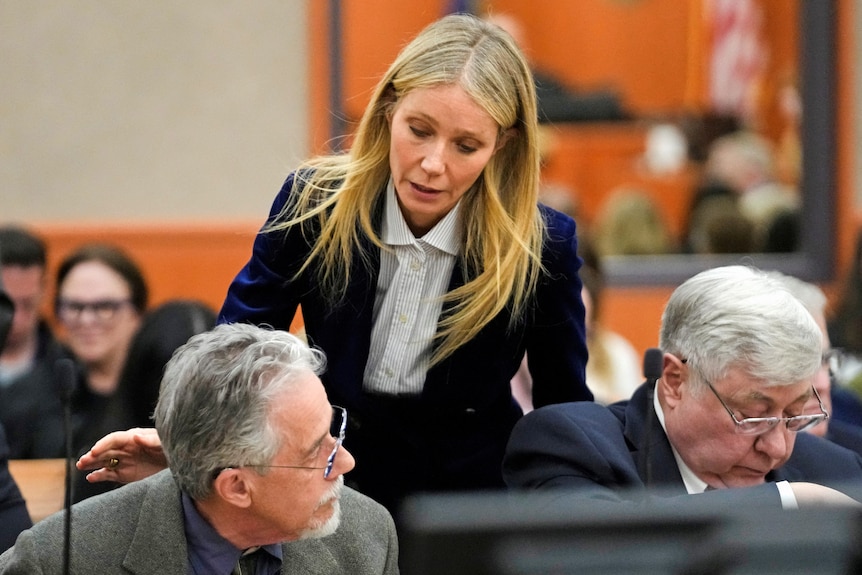 The exchange was a dramatic Hollywood ending to a trial that was at times gripping, at times bizarre, but ultimately came down to one simple question. 
This is how it unfolded.
The incident on the slopes
Skiing etiquette in the US is pretty straightforward: the skier who is further down the slope has right of way, and it is the responsibility of anyone who overtakes them from behind to avoid a collision.
Both Paltrow and Sanderson's arguments largely boiled down to this golden rule — each insisted they were downhill when the other party hit them from behind.
On Friday, March 26, 2016, Paltrow joined her teenage children Moses and Apple for a morning ski lesson, while Sanderson hit the slopes with a group of experienced friends.
Paltrow testified that she had been following closely behind her children and their instructors when the collision occurred.
"Mr Sanderson skied directly into my back," she repeatedly declared from the stand.
Paltrow told the court she initially froze up while trying to understand what had happened.
"I was skiing and two skis came between my skis, forcing my legs apart. And then there was a body pressing against me and there was a very strange grunting noise," she said.
Paltrow said she fell over with Sanderson in a tangle of limbs and skis, landing in a spooning position, then pushed herself away from him and yelled: "What are you doing?"
She recalled Sanderson telling her, "I think you skied into me", to which she responded, "you skied directly into my f***ing back", and he replied "I'm sorry, I'm sorry".
Paltrow told the court that Eric Christiansen, one of the paid ski instructors supervising her children, came over at this point to see what was going on and helped Sanderson back up.
She said she didn't ask about Sanderson's condition after the crash, and skied down the hill to meet up with her children for lunch, leaving the instructor to fill out an incident report and pass on her information to Sanderson.
But Sanderson claimed he was the one who was downhill at the time of the crash, and that it was Paltrow who skied into him before leaving the scene.
According to Sanderson, he was skiing with an experienced bunch of friends on his first run at Deer Valley, when he heard a "blood-curdling scream".
He told the court he was struck in the back, and could feel what he thought were fists and ski poles at the base of his shoulder blades.
"Serious, serious smack. Never been hit that hard. And I'm flying. I'm absolutely flying," Sanderson said.
He said he couldn't recall anyone landing on top of him, or having a conversation with Paltrow, but the next thing he knew, a man was standing over him saying that it was Sanderson who had caused the accident by skiing outside the rules.
"I just knew he was mad … I heard him saying: 'Do you realise, do you realise that you weren't skiing under the rules? You hit somebody, you hurt somebody.'"
Sanderson told the court he began to whisper that he was sorry, to "placate this man in the only defensive manner that I could".
He said eventually, the man helped him up abruptly before skiing away and then a friend from his group, Craig Ramon, tried to usher him down the hill.
They didn't get far before Ramon flagged down help, and Sanderson was eventually taken the rest of the way on a ski patrol toboggan.
The wild interactions between Gwyn and the lawyers
A trial involving Paltrow, who remains one of the most divisive celebrities on the planet, was always going to be closely watched.
As founder of the wellness empire Goop, she has often drawn criticism for spruiking controversial health fads such as vaginal steaming and meal plans that help you maintain your "leanest liveable weight".
Just days before the trial began, Paltrow went viral on social media for discussing her diet, which many claimed was dangerously low in calories, while also espousing the benefits of doing "ozone therapy, rectally".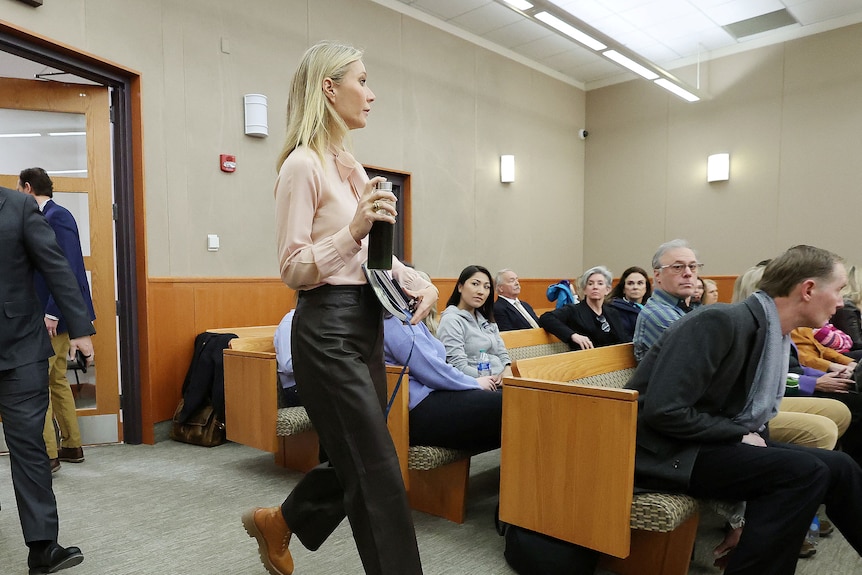 And so when she walked into the Utah courtroom, the internet immediately dissected everything from her luxe neutral-toned wardrobe, to the $US250 notebook she used to shield her face from the press, and the bottle of green juice she carried with her.
When she took the stand, Paltrow maintained that she did not settle this case to make it go away as a matter of principle.
"Well, I lost half a day of skiing," she said when asked to outline the losses she had experienced as a result of the collision.
In a series of questions that veered from juicy to bizarre, Paltrow was cross-examined by one of Sanderson's attorneys, Kristin A. VanOrman.
"May I ask how tall you are?" she asked.
"I'm just under 5'10," Paltrow responded.
"Ok, I am so jealous," the lawyer said.
VanOrman also drew a barrage of objections from Paltrow's lawyers when she repeatedly asked if she was friends with singer Taylor Swift.
"No, I would not say we're good friends. We are friendly. I've taken my kids to one of her concerts before, but we don't talk very often," she answered.
VanOrman then asked if the stars exchanged Christmas gifts, but to the great disappointment of gossip sites, the judge shut down the line of questioning as irrelevant.
After she was excused from the stand, Paltrow's security tried to give treats to the court staff to thank them for their service.
But after Sanderson's legal team objected, Judge Kent R. Holmberg had one message for Paltrow: "Thank you but no thank you."
The claimant
According to Sanderson, his collision with the Goop founder profoundly changed his life.
The retired optometrist alleged he had pain in his ribs, his ears were buzzing and he was seeing "sparks" in his eyes after the crash.
He claimed he sustained several broken ribs and a concussion that left him with "rather bizarre physical and personality issues".
In 2019, he sought $US3 million ($4.6m) from Paltrow, claiming that as well as leaving him with a permanent brain injury, he suffered "loss of enjoyment of life, emotional distress and disfigurement".
A judge ruled that he could only sue for a maximum of $US300,000 in damages.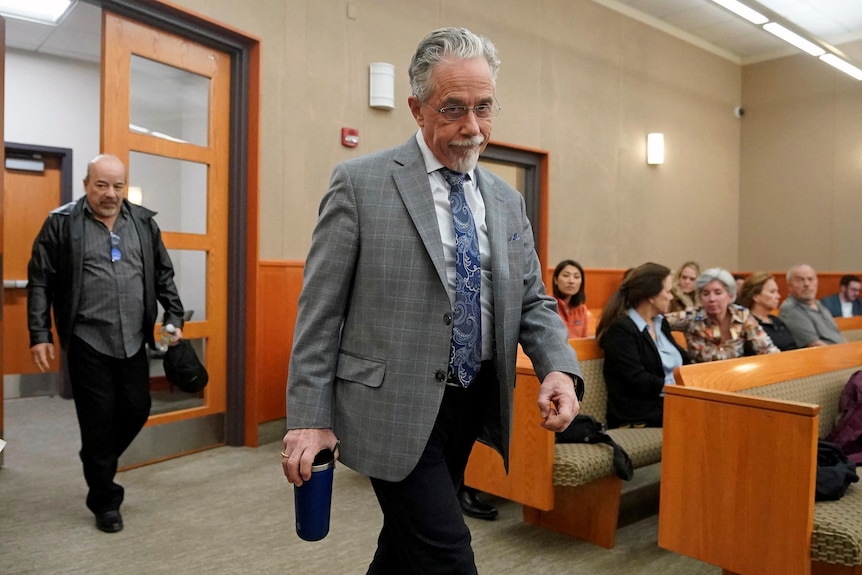 Expert witnesses called by Sanderson's lawyers testified that the broken ribs could have only been the result of being struck from behind.
"There's only one scenario that would create enough force to crack those ribs and that would be Paltrow striking him and landing on top of him," biomedical engineer Richard Boehme said.
Other medical experts detailed his mental and neurological deterioration after the crash.
"Terry had been a high-functioning, active person. Every day he was doing lots of things: meeting groups, wine tasting, skiing, volunteering. After the accident, he deteriorated abruptly, and many of the activities he loved to do, he stopped doing," radiologist Wendell Gibby told the court.
But Paltrow's lawyers cast doubt on these conclusions, and called their own medical experts who suggested the decline was more likely to do with anxiety, depression, or dementia than a concussion-induced brain injury.
The defence has attempted to discredit the case as a ploy to exploit Paltrow's fame and wealth.
At one point, her legal team grilled Sanderson on an email he sent hours after the crash in which he told his daughters: "I'm famous."
Sanderson said it was a "crazy thing to say" but blamed his choice of words "the other personality that's inhabiting my body".
"And you blame Gwyneth Paltrow for that?" her lawyer asked.
Sanderson replied: "Yes, absolutely."
The witnesses' duelling accounts
Legal teams for Sanderson and Paltrow also leaned heavily on witness testimony to establish which party was uphill at the time of the crash.
Paltrow's lawyers called Eric Christiansen, the Deer Valley employee who had been instructing her son Moses, to lay out his version of events.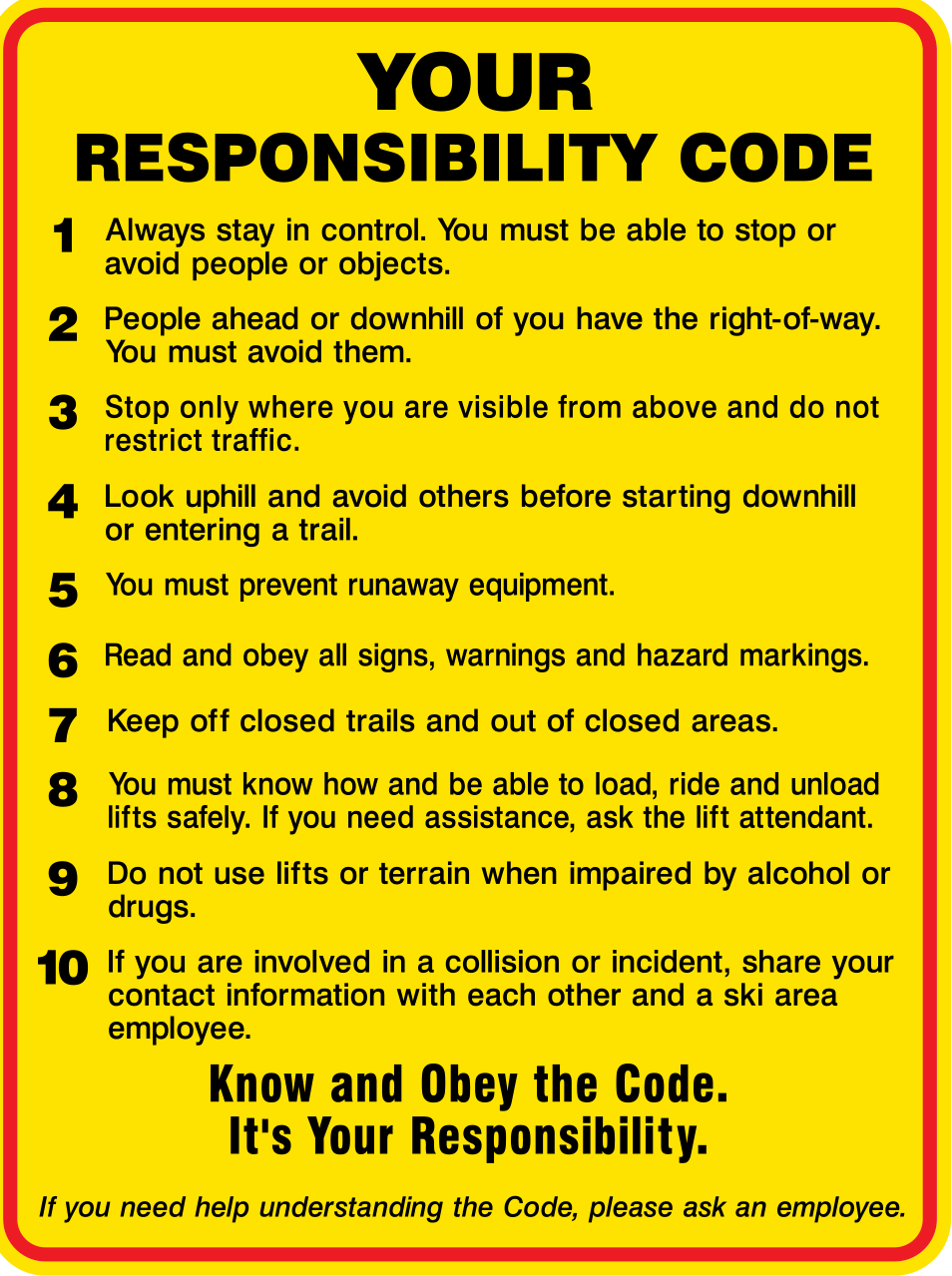 Christiansen filed an incident report on the day of the collision, in which he summarised the chief complaint as "male skier took [Paltrow] out from behind".
In his report, Christiansen wrote that he didn't see the collision himself, but heard Paltrow scream as she went down, and when he went over to help he found "the man behind her".
On the stand, Paltrow's lawyers asked Christiansen to walk the jury through the collision using an animated reconstruction.
Christiansen told the court Sanderson had been skiing at speed prior to the crash, and that the first thing he said was "she just appeared right in front of me", indicating he must have been the one to hit Paltrow from behind.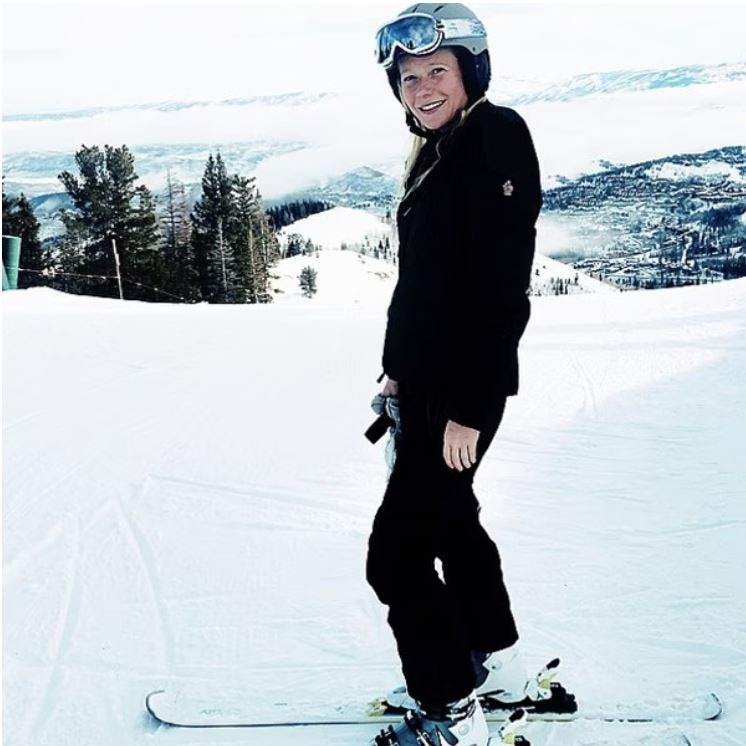 This version of events was very different to that of Craig Ramon, a friend of Sanderson's who was skiing with him on the day and is the only person claiming to have seen the crash.
Ramon also recalled hearing a scream before he looked across the slope and saw a skier "slam into the back of Terry, very hard", sending him face-down into the snow.
He said he saw Paltrow fall on top of Sanderson, bounce off and slide about five or 10 feet to the right.
Ramon backed up Sanderson's claims that Christiansen had yelled at him after the crash, failed to ask if he was OK or to pass on Paltrow's information.
The court also heard depositions from Paltrow's two children, Apple and Moses, who had been expected to testify in person.
Moses, who was nine at the time of the crash, said that he followed his instructor, Christiansen, and "saw my mother and a person behind her … who had crashed".
"When I skied over I heard my mom yelling at the guy, she was saying something along the lines of: 'What the f-word? You just ran into me'," he said.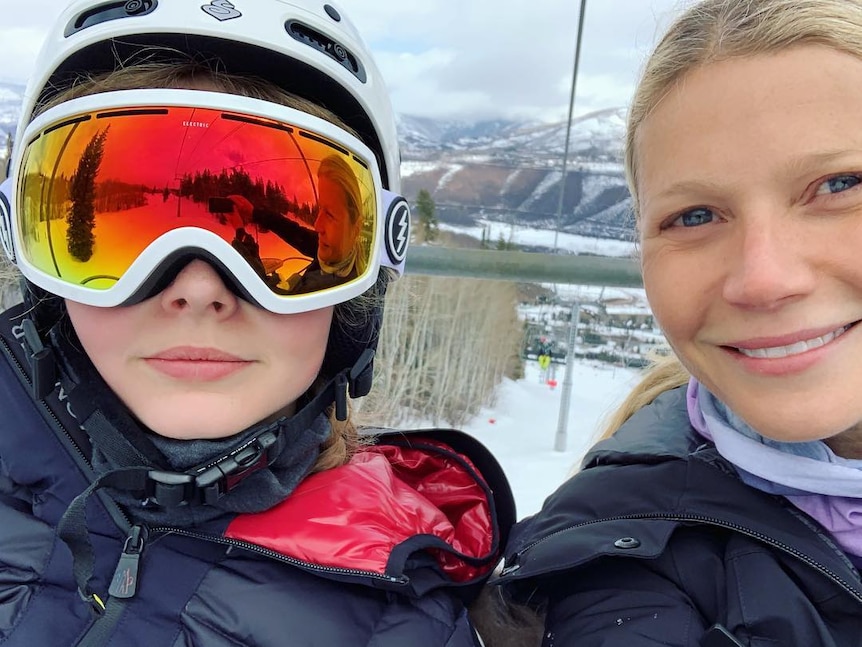 Apple, who was 11 at the time, said that she was not with her brother or mother at the time of the collision.
"I did hear some commotion but I was further down, so I decided to continue to go down to the lodge," she said.
Apple said by the time her mother joined the group for lunch, she seemed very shaken up, and was "clearly visibly upset" and in pain.
"I noticed that she looked a bit shocked, and I asked what had happened and she said, 'this a-hole ran into me, he ran right into my back'," Apple said.
"She decided after that she was not going to ski for the rest of the day — which she never does, she always stays on.
"But she decided to get off because she was in shock, and she was in a bit of pain."
Paltrow confirmed in her own testimony that after lunch, she checked into the spa for a massage, explaining that she felt "very shaky" and that her knee and back were bothering her.
The missing GoPro footage
Early on in the trial, Paltrow's lawyers were focused on tracking down suspected missing footage of the incident, which they described as "the most important piece of evidence".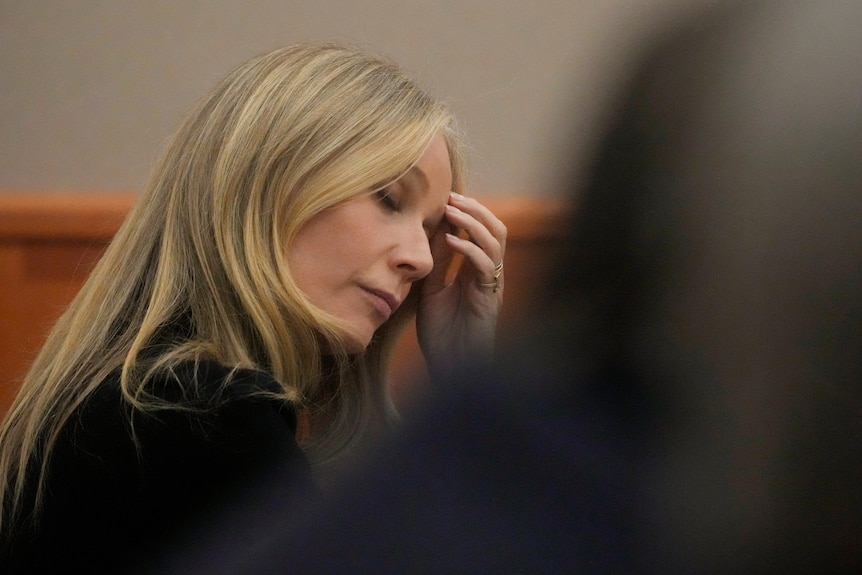 The team questioned several witnesses about a link in an email from one of Sanderson's daughters, Shae Herath, where she wrote: "I also can't believe this is all on GoPro."
Lawyers for both Paltrow and Sanderson told the court they had struggled to access the link to see what it was.
Herath testified that she had not been referencing a specific GoPro, but was assuming that someone among the hundreds of people skiing nearby at the upscale resort on that day must have been wearing a helmet camera.
After amateur online sleuths began discussing the link, which was visible in published screenshots of the email, Judge Holmberg allowed its contents to be submitted as evidence.
But rather than revealing any missing footage, it was the link to a Meetup page set up by Sanderson to coordinate group outings to the snow.
In a thread that began the day after the crash, Ramon wrote that Sanderson had sustained "a bad hit to the head", having been "knocked out cold" and Sanderson chimed in to say that he had "at least two broken ribs and a concussion".
A week after this exchange, Ramon left another comment, claiming that: "Gwyneth took out Terry last week … What makes me mad is that Gwyneth took out Terry and just took off."

Under cross-examination, Ramon was asked whether the Meetup thread had previously included GoPro footage, to which he said no.
The defence also drew on a catalogue of other social media material to bolster its case that Sanderson's quality of life had not meaningfully deteriorated in the years since the collision.
Paltrow's lawyers attempted to show the jury photos from Sanderson's Facebook account of lavish vacations taken after the collision, though they struggled to rotate some of the pictures.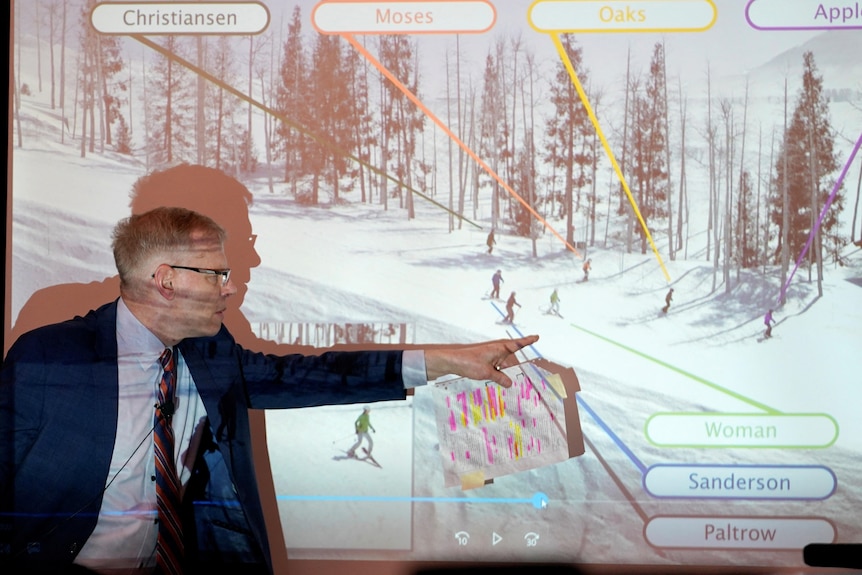 They recounted several trips that saw Sanderson floating down the Amazon, ziplining in Costa Rica, riding camels in Morocco, holidaying across Europe and taking several ski trips.
Attorney Steve Owens grilled Sanderson on the photos and captions, which the defence argued demonstrated he continued to live a happy and healthy life.
"Is this you … doing yoga or mamba or what?" Owens asked.

"It's Zumba, I had my two granddaughters there and we had a blast," Sanderson replied.
'I'm not that crazy person'
In closing arguments, Sanderson's lawyers summed up that while Paltrow genuinely believed she had not been at fault, "sincere belief doesn't make it so".
They also argued that Sanderson had "no reason" to falsely sue Paltrow, and asked the jury to consider medical experts' testimony about the cause of injuries as well as the "flaky" Deer Valley incident report.
Paltrow's lawyers summed up the case by pointing out the Hollywood star could easily have written Sanderson a check to make the case go away, but that wouldn't be right. 
"No, it's wrong. It's actually wrong. He hurt her, and he wants money from her. That's why we're here."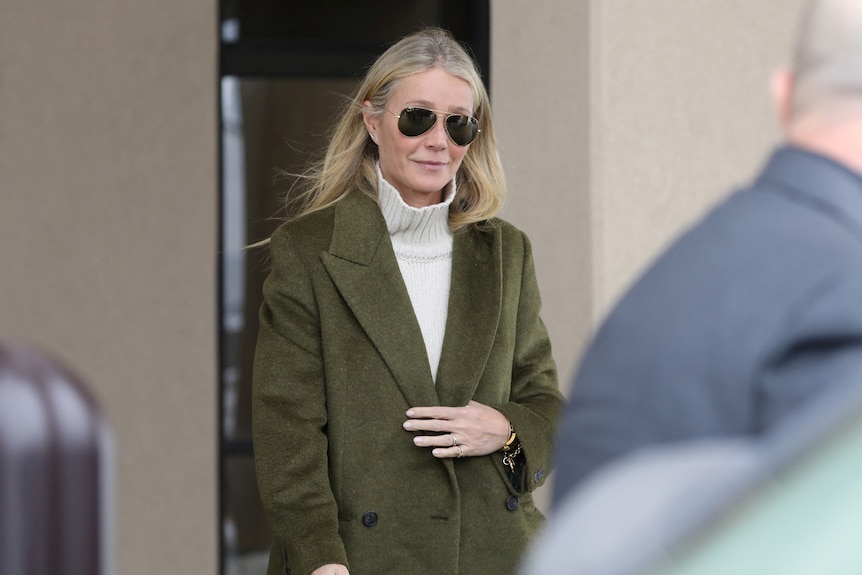 Ultimately, the eight-member jury concluded that Sanderson was entirely at fault, and awarded Paltrow $US1 for the harm he had caused. 
In a short statement after the trial concluded, Mr Sanderson reflected on the case.
"I'd rethink a little about how I could be characterised. That's a real disappointment, that it wasn't just about the facts of the accident," he told reporters.
"I'm not that crazy person ... I wish I could have that back.
"I didn't realise that when you go down this road, I thought it would be about a ski accident … It turned out it was about the narrative of the life I've lived."