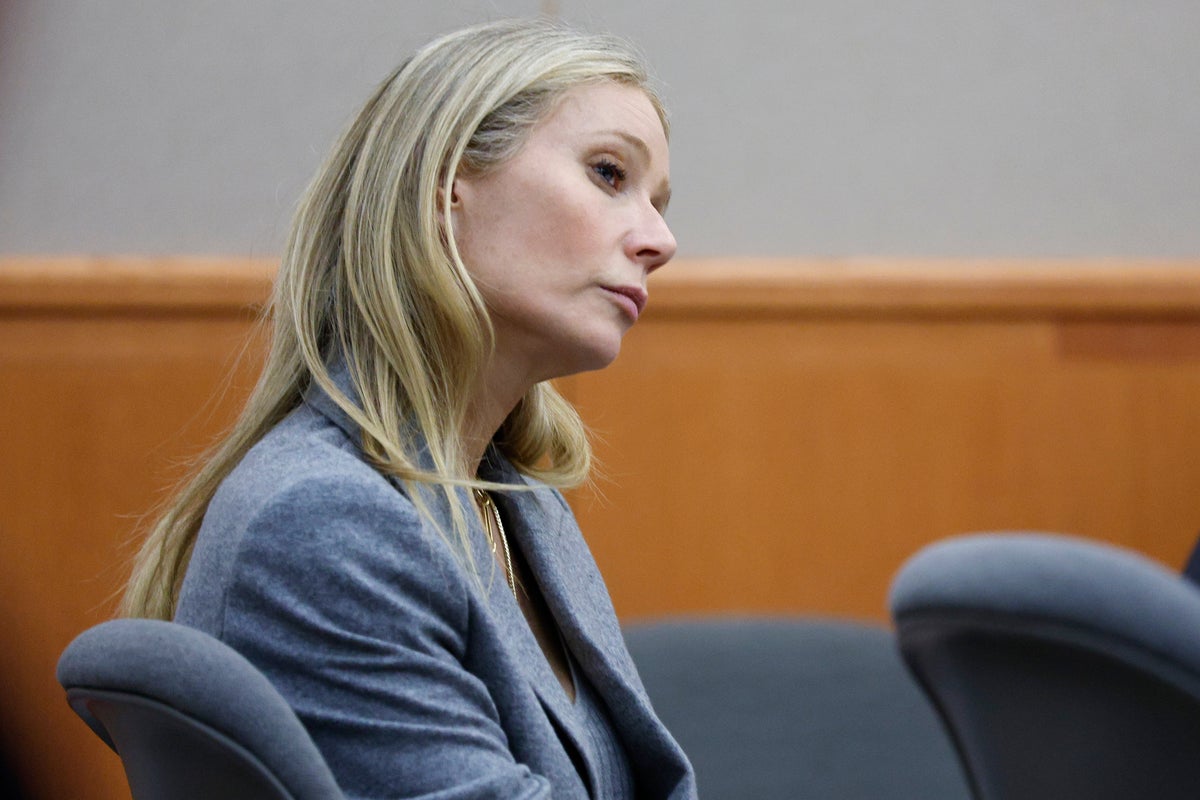 Gwyneth Paltrow's lawyer apologised for being an "ass" to the daughter of the doctor suing the actress over a 2016 ski accident.
Attorney Stephen Owens made the admission after his cross-examination of Polly Sanderson Grasham, who had testified as a witness for her father, Terry Sanderson.
He claims Paltrow slammed into him in a "full body hit" leaving him with "permanent traumatic brain injury, four broken ribs, pain, suffering, loss of enjoyment of life, emotional distress and disfigurement".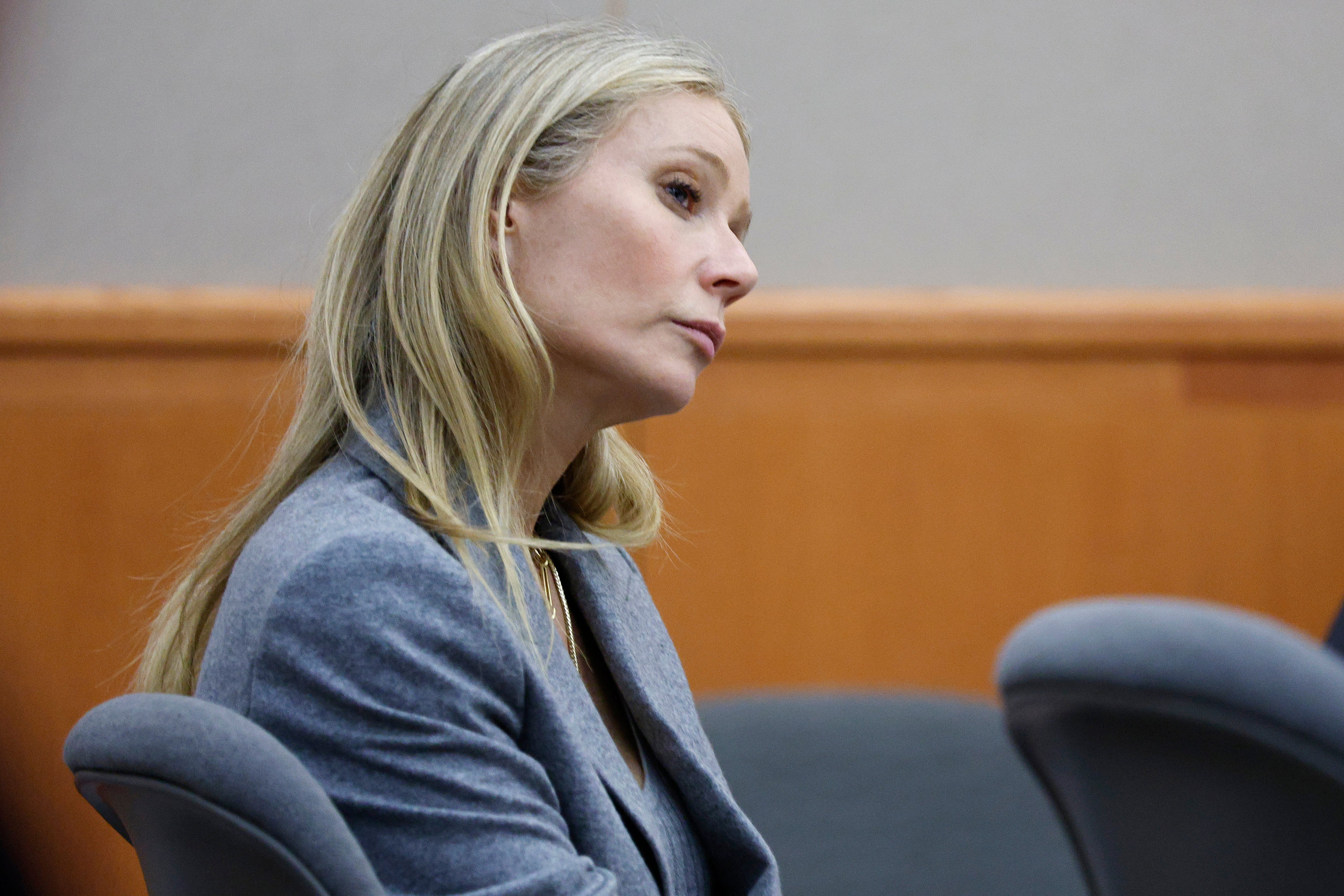 Mr Sanderson is seeking $300,000 in damages from the Oscar winner after alleging that her was left with permanent brain damage following the accident at the Deer Valley resort in Utah.
Mr Owens and Ms Sanderson Grasham had been involved in a tense questioning after she testified that her father had become angry and short-tempered after the accident.
The lawyer rejected her claims and pointed to a deposition in which her sister, Jenny, had stated that her father was abusive, and asked if her sister was a "liar."
She denied that her father had abused her sister, but conceded he had tried to "mould" her, and told the lawyer that "sometimes we experience events differently."
Following a break in Thursday's proceedings, Mr Owens directly apologised to Ms Sanderson Grasham, who had broken down on the stand.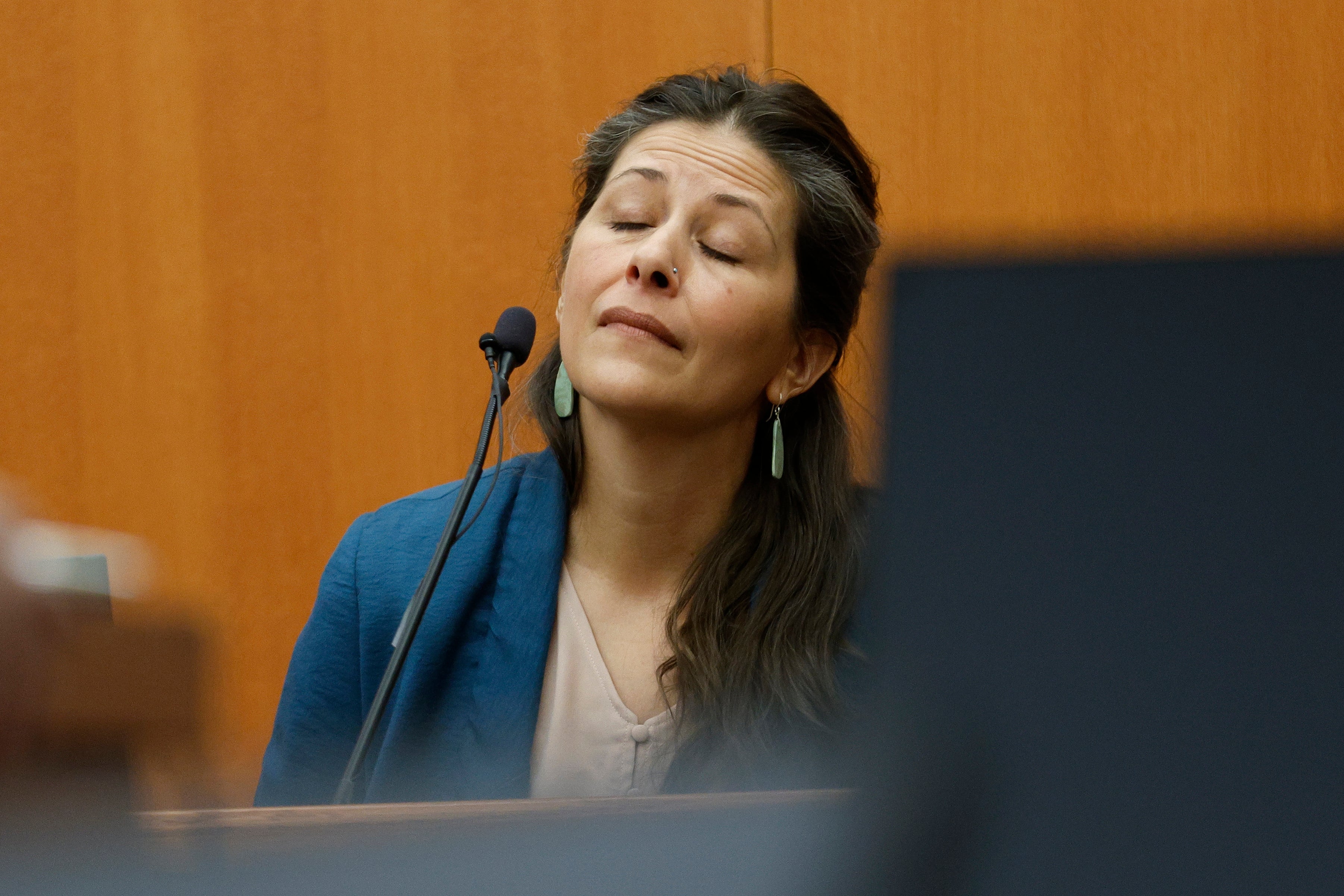 "I need to apologize, I was being an ass earlier," he told her. "It was wrong for me to triangulate you, your dad, your sister, and your mom. I ask for your forgiveness."
Paltrow has also countersued 76-year-old Mr Sanderson claiming that he was in fact responsible for the accident.
During the trial in Park City, Utah, psycho-neurologist Dr Alina Fong hit out at the defence's claims that Mr Sanderson was exaggerating his symptoms to exploit Ms Paltrow's celebrity status and wealth. Dr Fong, who opened a clinic in Boston in partnership with Tom Brady, has diagnosed Mr Sanderson with PCS (persistent post-concussive symptoms), which she said happened after the accident.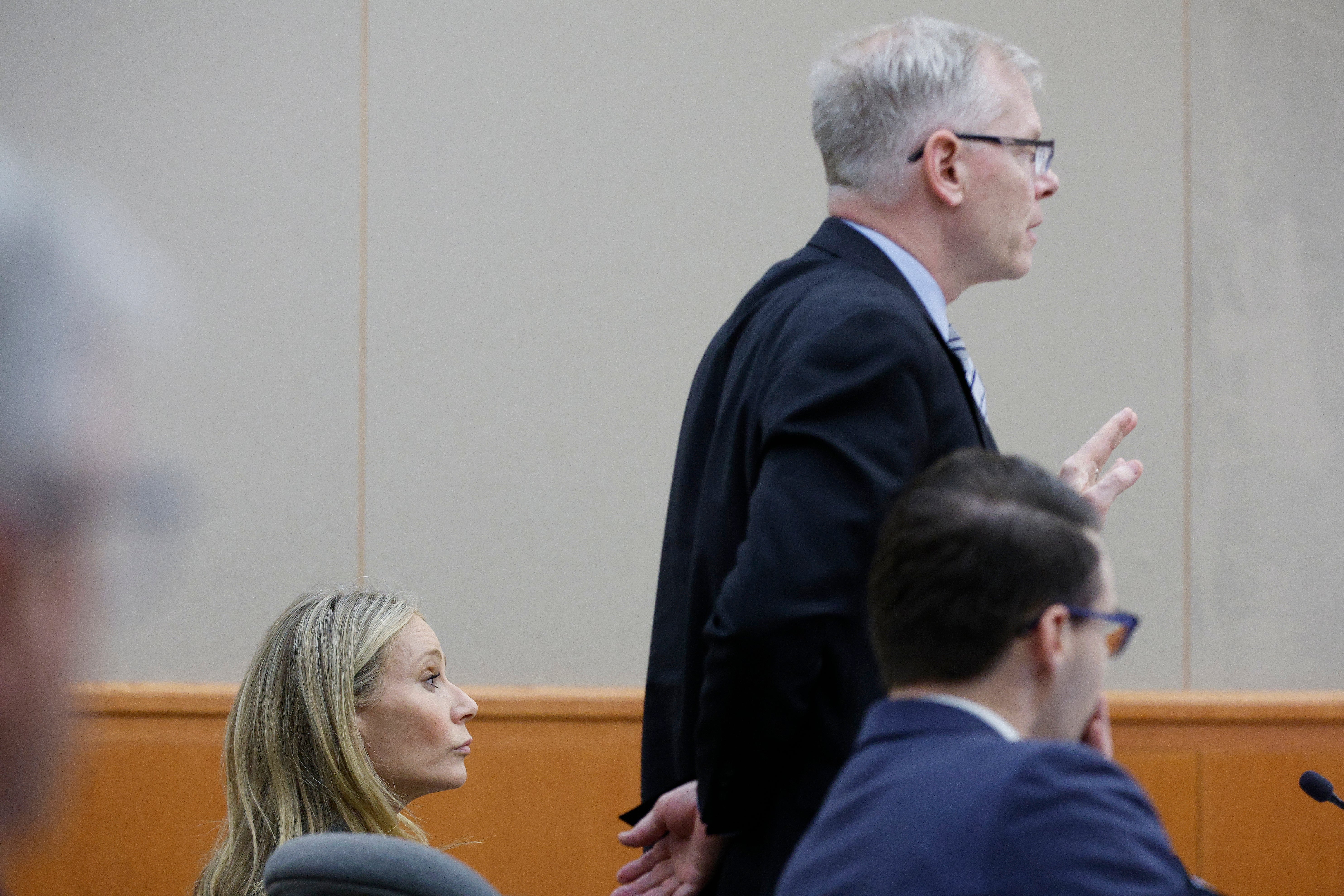 Mr Sanderson's attorneys and expert medical witnesses have described how injuries were likely caused by someone crashing into Mr Sanderson from behind and attributed noticeable changes in his mental acuity to that day's injuries.
Ms Paltrow's attorneys have tried to paint Dr Sanderson as a 76-year-old whose decline followed a normal course of ageing rather than resulted from crashing into their celebrity client.