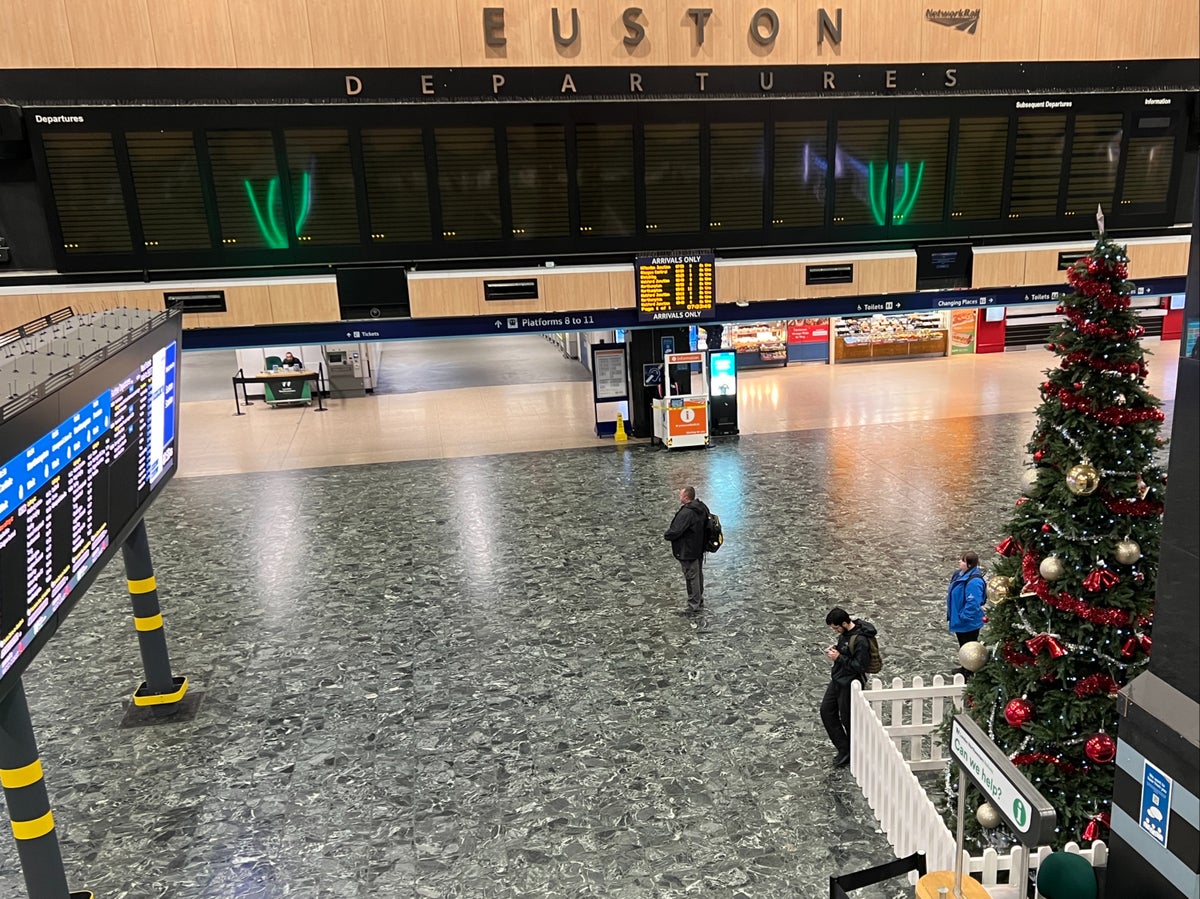 As the latest strike by train drivers begins, the leader of their trade union, Aslef, has has accused the government of "destroying the railway".
The Department for Transport (DfT) rejects the accusation, saying ministers have held "polite, constructive meetings" with union bosses.
Train drivers employed by 15 rail firms have walked out for 24 hours in a dispute over pay, jobs and working conditions.
It is the sixth Aslef drivers' strike since summer 2022, and is bracketed by 48-hour stoppages by the main rail union, the RMT. Many operators will run no trains on Thursday.
Ahead of the walk-out, Mick Whelan, general secretary of Aslef, blamed ministers for triggering the strike.
He told The Independent: "We currently have government that seems to want to destroy the railway and put it into managed decline, alienate the workforce, drive passengers off it by increasing fares on a regular basis and causing the problems that are currently there.
"We find ourselves in a cycle of – I can only say – corruption, really. The government destroying the railway. The government's caused this, the government can solve it."
The Department for Transport (DfT) rejected the comments, saying that the transport secretary Mark Harper and rail minister Huw Merriman had been talking to union leaders about their desire for a thriving railway.
A spokesperson for the DfT said: "The transport secretary and rail minister have held polite, constructive meetings with a range of union leaders since taking office. They have had open and honest conversations about the serious challenges facing the railways.
"Passengers have rightly had enough of rail strikes and want the disruption to end. Unions should step back from strike action so we can start 2023 by ending this damaging dispute.
"Inflation-matching pay increases for all public sector workers would cost everyone more in the long-term – worsening debt, fuelling inflation, and costing every household an extra £1,000."
When Mr Harper entered office 10 weeks ago, he said his top priority was to end the long and bitter tangle of rail disputes between Network Rail, the train operators and the unions.
Another two-day RMT strike begins at midnight, causing the cancellation of four out of five trains across Great Britain and disrupting services until Sunday.
Network Rail says footfall at its 20 managed stations on Tuesday morning – the first day of this week's RMT walkouts – was down by five-sixths on normal levels.