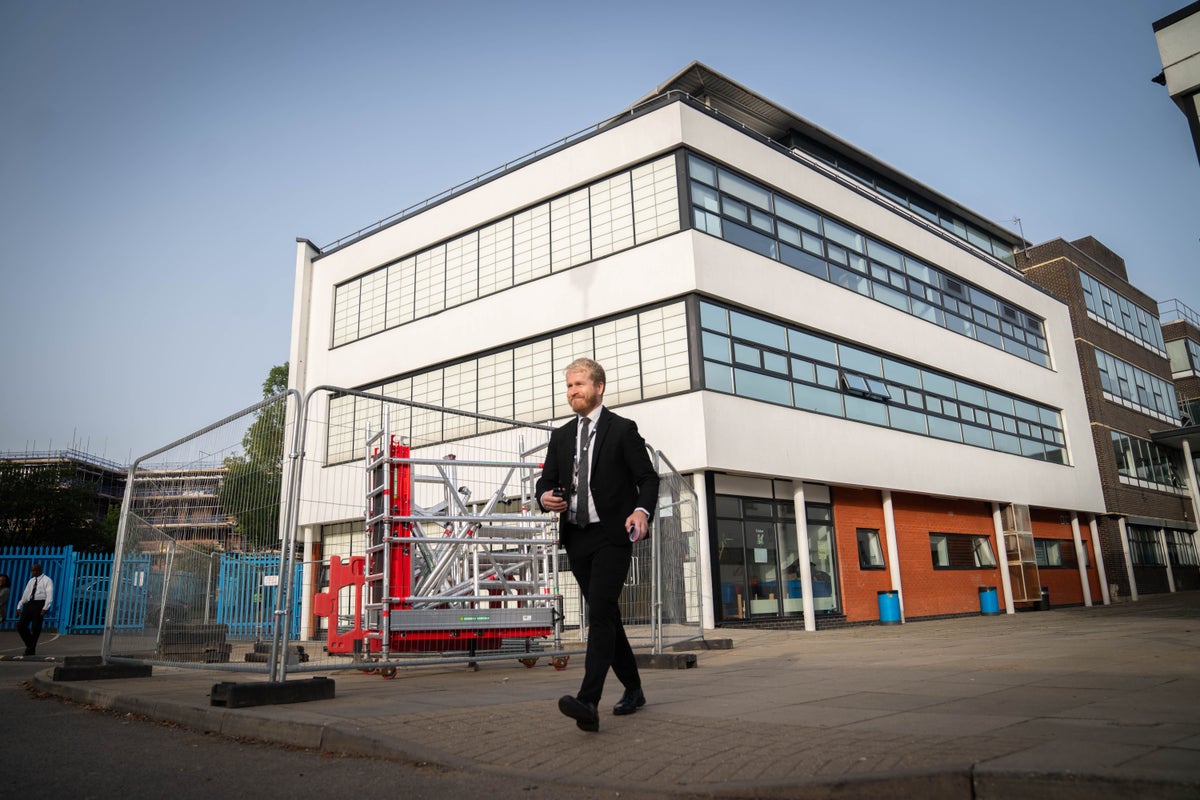 The Department for Education has published a list of nearly 150 education settings with collapse-prone reinforced autoclaved aerated concrete (Racc).
A total of 147 education settings in England are included on the long-awaited list from the Government – which sets out the mitigation measures schools have been forced to take due to the presence of Raac on their sites.
It comes after more than 100 schools were ordered to fully or partially shut buildings before the new academic year due to concerns about Raac.
The list from the Department for Education (DfE) suggests 19 schools in England have had to delay the start of term because of the concrete crisis.
It also shows pupils at 24 schools will receive some remote learning because of the concrete crisis, with four schools switching to fully remote learning.
Education Secretary Gillian Keegan said: "I know this is the last way parents, teachers and children affected by this wanted to begin the new term, but it will always be my priority to ensure the safety of pupils and staff.
"Thanks to the hard work of schools, colleges, councils, diocese and academy trusts, the majority of settings where Raac has been confirmed have opened to all pupils for the start of term.
"We will continue to support all impacted settings in whatever way we can, whether that's through our team of dedicated caseworkers or through capital funding to put mitigations in place.
"We are also expediting surveys and urging all responsible bodies to tell us what they know about Raac, so we can be confident that settings are safe and supported."
The row over England's schools dominated Prime Minister's Questions, where Labour leader Sir Keir Starmer claimed "the cowboys are running the country".
He highlighted schools now found to have Raac which would have been replaced under Labour's Building Schools for the Future (BSF) programme.
But Rishi Sunak said the BSF scheme, scrapped by the coalition government, would have been "time-consuming and expensive, just like the Labour Party".
He defended the Government's handling of Raac: "We make no apology for acting decisively in the face of new information… Of the 22,000 schools in England the vast, vast majority won't be affected."
Liberal Democrat education spokeswoman Munira Wilson criticised the time taken to publish the list of schools affected.
"Sunak and his Conservative ministers have ducked responsibility and blamed everyone but themselves for this fiasco," she said.
"Families deserve to know the truth instead of this endless smoke and mirrors."