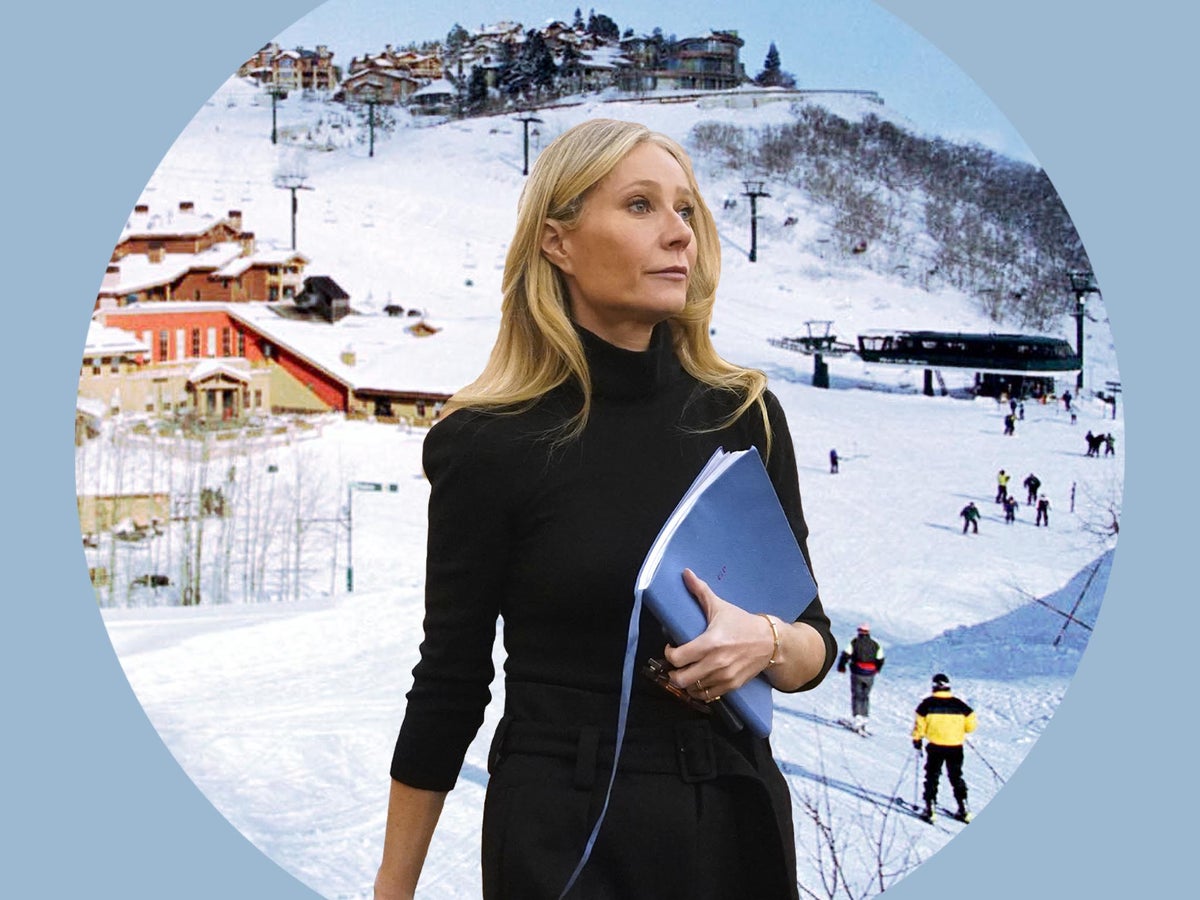 The Gwyneth Paltrow ski crash trial was a lesson in branding. The Goop CEO has been praised for her chic, laid-back courtroom fashion, relentless determination to vindicate her public image and effortlessly memorable lines on the stand — "Well, I lost a half day of skiing" surely deserves a spot as a pop culture reference.
The very trial that threatened to harm her reputation — one that has not been exempt from its fair amount of controversies over questionable advice featuring vagina eggs and rectal ozone therapy — ultimately invigorated the Hollywood actor's image in the court of public opinion, legal experts and publicists agree.
"I don't think she could have masterminded a better PR moment," crisis management PR agent Holly Braid tells The Independent. "It gave her an opportunity to be real. That bit walking out of the courtroom and whispering, 'I wish you well,' in his ear was just kind of brilliant."
Besides winning the trial, Ms Paltrow also showcased what many celebrities struggle to prove: A-listers can be — or at least seem — affable, even relatable. The Oscar-winning star said she felt "very sorry" for her accuser's health decline, complimented the opposite counsel's choice of heels, and admitted that she suspects she is not as tall as she was in her Shakespeare in Love days because "she's shrinking".
"Her decision to countersue for only $1 provided a good example of how to use positive branding alongside litigation," entertainment attorney Tre Lovell also told The Independent. "And overall, she walks away from this trial with her image more than intact. It's actually been enhanced because of how she handled herself with poise."
"She was authentic and she was herself. I do think it will help her brand," Ms Braid agrees. "She has a niche target market. I think having this case televised, and when I say televised, I really mean social media ... a lot of people who maybe weren't introduced to her brand, will now know her name and look her up. And hopefully, Goop did a really good [marketing] job."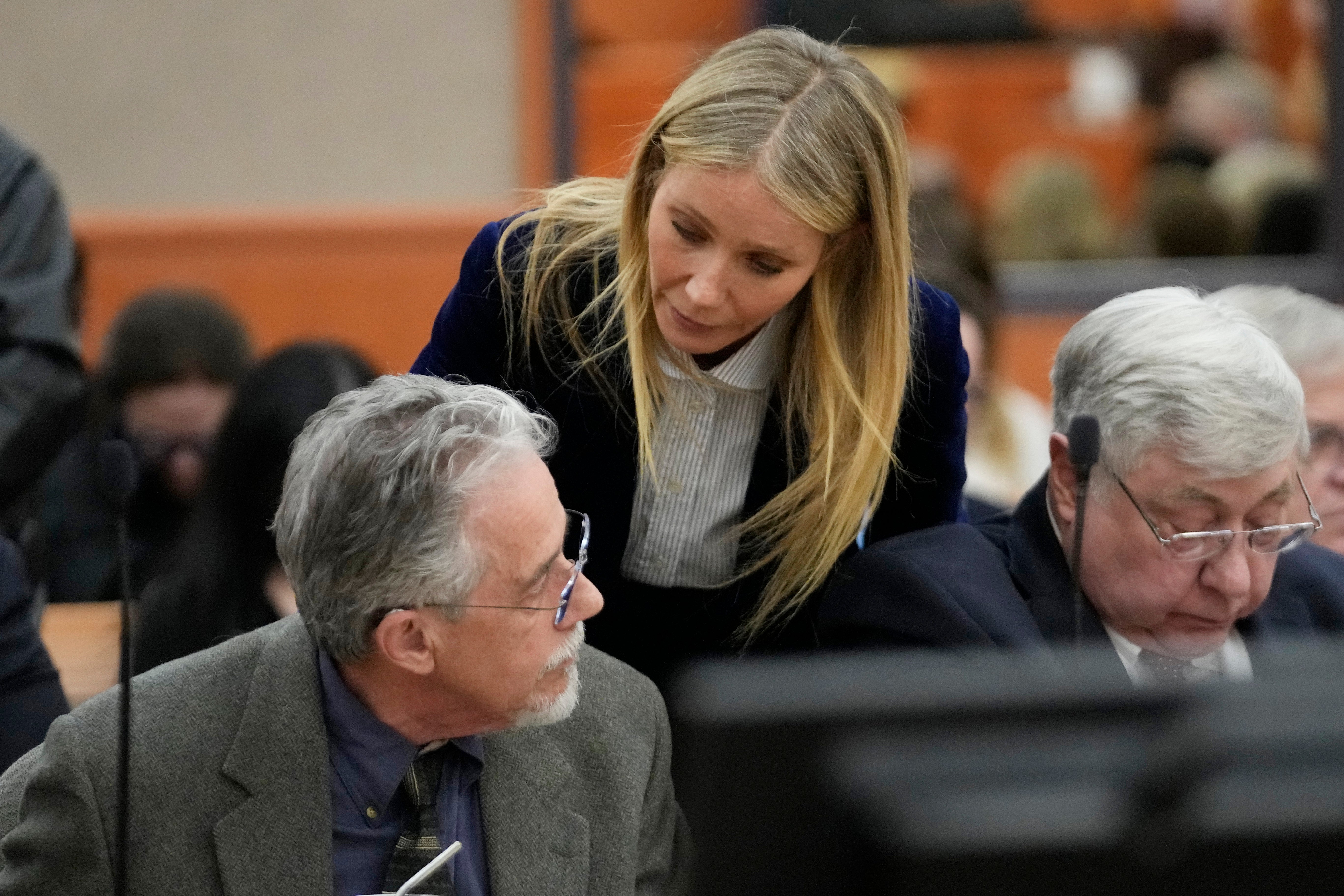 While Ms Paltrow's time in Utah forced her to take a break from promoting her wide-ranging catalogue of yoni eggs and sex toys, it wouldn't surprise anyone to learn that a number of the pieces she wore were from her G Label by Goop line.
For day one of everyone's newfound favourite celebrity trial, Ms Paltrow walked into the courtroom wearing a cream-coloured turtleneck sweater, which she paired with 70s aviator eyeglasses. As later pointed out by celebrity gossip extraordinaire DeuxMoi, the jumper was the Yang High-Cuff Turtleneck Sweater from the G. Label, which retails for $595 and has already taken the internet by storm.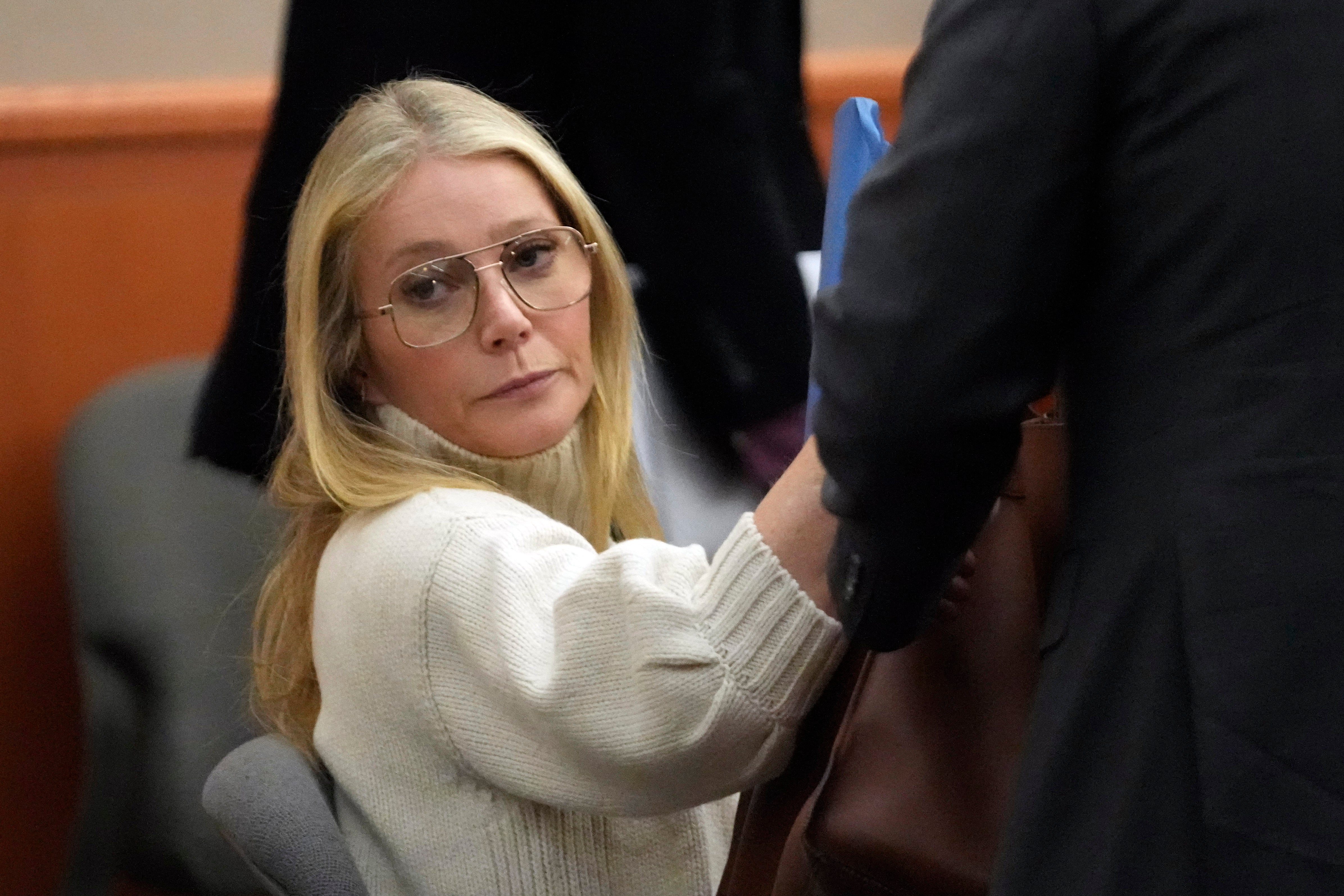 The bone broth connoisseur showed up for day two of the trial in yet another cream sweater from the G. Label: the sold-out Bennett Belted Crewneck Cardigan ($595). Her chunky gold jewellery was courtesy of luxury jeweller Foundrae, which – you guessed it – is sold on the Goop website.
Her $250 notebook, from the British brand Smythson, and her $34 glass bottle of Mountain Valley Spring Water were a deviation from the shameless Goop self-promotion. Still, the subtle accessories played a key role in reinforcing Ms Paltrow's brand of quiet luxury.
For the remainder of the eight-day trial, the vagina expert opted for the black Alisha V-Neck Cardigan ($595), the Camila Bow Blouse ($425), and the Rowena Wide-Leg Corduroy Pants ($425) all from G. Label by Goop.
But people following the trial will see beyond her product's hefty pricetags, Mr Lovell believes.
"I mean, they just assume and presume that celebrities are going to live that lifestyle," he said. "What is important is that celebrities are humble, and she just came off like a normal human being would on the stand, like a normal person."
Just last week, the millionaire mogul was being called out for her lemon water and bone broth diet. But according to Brandis Bradley – a criminal defence attorney from Kentucky whose hot takes about the trial have gone viral on TikTok – the uproar surrounding Ms Paltrow's paleo-like diet was partly the reason why people tuned in … to see her fall.
"She's more relevant now than she's ever been," Bradley tells The Independent. "A lot of people think, 'This is gonna hurt her,' because they thought that she was so smug and uppity in court. I honestly think people would not have had the impression that she was so uppity and smug if that bone broth video hadn't been viral on TikTok the week before trial."
"But, you know, she came out of this trial a winner. And whether we acknowledge it or not, everybody loves a winner."
Perhaps "uppity and smug" is a brand in itself. If Ms Paltrow's ski trial is to teach us anything about her, it's that money talks for some but her wealth definitely whispers. And therein lies the question: why do we want our celebrities to be relatable so badly? Why can't their brands all be like Ms Paltrow's – completely intact from the effects of controversy and richly unattainable? If there's more than a buck to be made off the ski crash trial, we can expect Goop to release an "I wish you well" candle pretty soon.