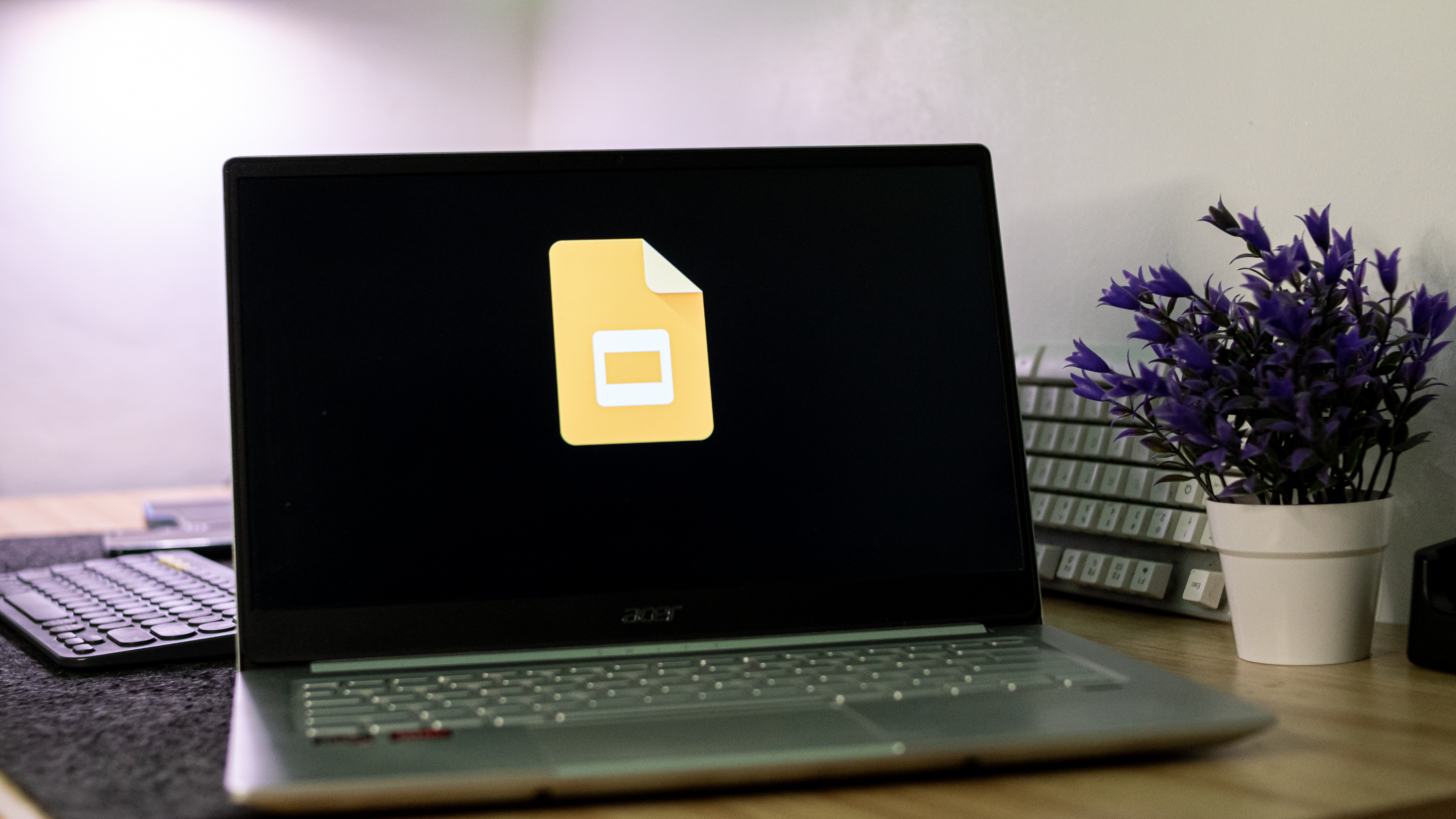 What you need to know
Google Slides "Help me visualize" side panel is now rolling out to eligible users.
The new feature was demonstrated during Google's I/O 2023 conference and is now available to trusted testers who've joined the Workspace Labs program.
It allows you to pick a style that suits your Slides presentation, and the AI tool generates various designs that you can choose from.
As promised, Google is now packing Slides with a generative AI tool that helps users save time by automating certain tasks, such as generating images based on text prompts.
The search giant announced in a tweet that testers can now access a new "Help me visualize" side panel in Slides where they'll be able to enter a text description for the image they want the AI to generate. These AI-generated images can be used as custom backgrounds for presentations or as a contextual addition to a slide.
We're making it easier to create unique & compelling visuals for presentations with Duet AI for #GoogleWorkspace! You can generate original visuals to convey your unique artistic vision, all from a simple prompt in #GoogleSlides. Sign up to try it now 👉 https://t.co/QTZykqM4cO pic.twitter.com/dHIDFFErKeJune 2, 2023
According to 9to5Google, the AI tool then allows you to select a style, such as photography, illustration, flat lay, background, or clip art. You'll then see up to eight designs in a single view, with the option to see more suggestions by clicking the "view more" button.
In Google's example, a text prompt reading "Giraffe standing in front of the Eiffel Tower. Beautiful watercolor" is entered in the right-hand panel. When you click the "create" button, the AI generates a nearly realistic image that corresponds to the prompt.
Google Sides' new generative AI feature works by using a large language model (LLM) to generate images based on a user's input. The tool, which is powered by Google's image generation models such as Imagen, is gradually becoming available to trusted testers who have signed up for the Workspace Labs program.
The generative AI feature is also available in a number of Google Workspace apps, including Docs and Gmail. In Docs, there's now a "Help me write" button that automatically creates smart chips in auto-generated content, so you don't forget to replace those variable fields with specific information, such as a company's name in a job description, for example.
While composing an email response in Gmail, you'll now see context-based suggestions. The AI analyzes your previous emails in the thread to write automated messages for you.
These generative AI features are still in development, but they are becoming more widely available. By automating tasks such as writing and creating images, Google's AI tool can free up our time to focus on more important things, though the company never fails to remind us of its flaws, such as inaccurate or inappropriate information.