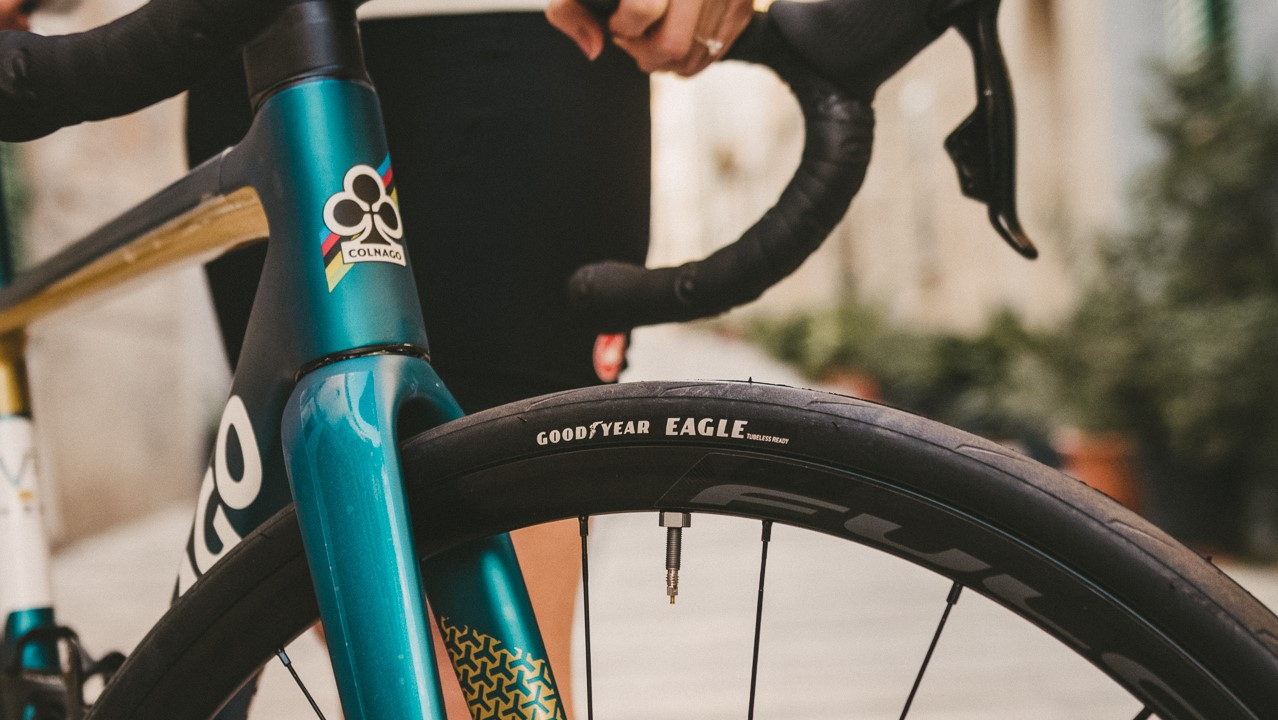 Goodyear has announced its biggest road tyre range overhaul since 2018, with the arrival of four new tyre models making for a total of 47 different tyre variations in all. All of these are manufactured at the recently expanded Goodyear Bicycle Tire factory in Taiwan. Goodyear says the new tyres will cater to riders' needs based on diameter, width, and intended use.
"After years in development, hundreds of samples, multiple compound updates, casing layups, and thousands of kilometers of real word testing, it gives us great pleasure to finally reveal what we've been working on," said Ben Evans, commercial director of Goodyear Bicycle Tires.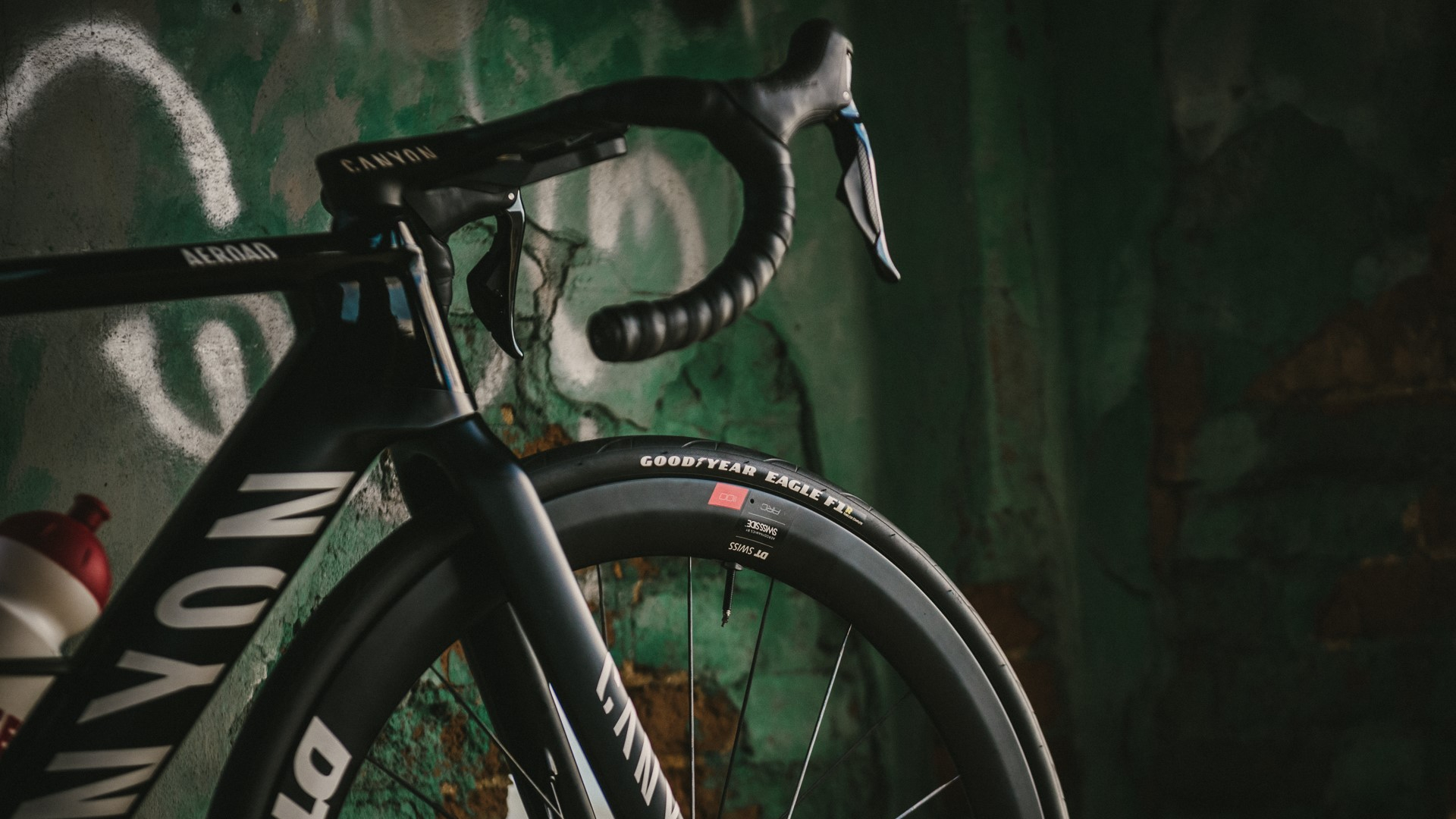 New models and new features.
The four new tyres comprise two high-performance road offerings and two endurance-orientated modelsm, all of which will be tube and tubeless compatible. Given the ever expanding reign of tubeless, this is a feature a lot of the best road bike tyres share. 
There are three new Eagle models being rolled out, two from the uppermost ultra-high performance tier, and two from the high performance tier.
Up first is the Eagle F1R, a high-performance all-around road race tyre. It has been given a 120tpi short-ply casing, along with the new "Dynamic: UHP" tread compound and tubeless compatible construction. Weighing in at a claimed 280g (25mm) it will come in 25-34mm widths. Goodyear claims the Eagle F1R is the tyre of choice for racers and enthusiasts seeking low rolling resistance without compromising wet and dry grip.
The second model is the Eagle F1 Supersport R the lightest performance tyre on offer. It features a 150tpi short-ply casing and a the same UHP compound. Weighing in at a claimed 235g (25mm tubeless) it will come in 25-32mm widths. The non-tubeless version weighs in at a mere 190g, too, if tubeless isn't your thing. Goodyear claims the Supersport R is the tyre of choice when seconds matter, perhaps making it a rival to the new Continental GP5000 TT tyre. 
Next up is the Eagle, which is a high-performance road tyre that is said to offer race-inspired performance across a range of conditions. Goodyear says the Eagle road tire is for riders who want all-around performance and dependability, with excellent puncture protection in either tube-type or tubeless-ready configurations. The Eagle will weigh a claimed 280g (25mm) in its tubeless-ready guise.
Finally, the fourth new model is the Vector Sport, a dependable choice for endurance road applications. It utilises a 60tpi single-ply carcass and dual R: Shield anti-puncture belt. Claimed weight is 280g (25mm) and available sizes will be 25-32mm.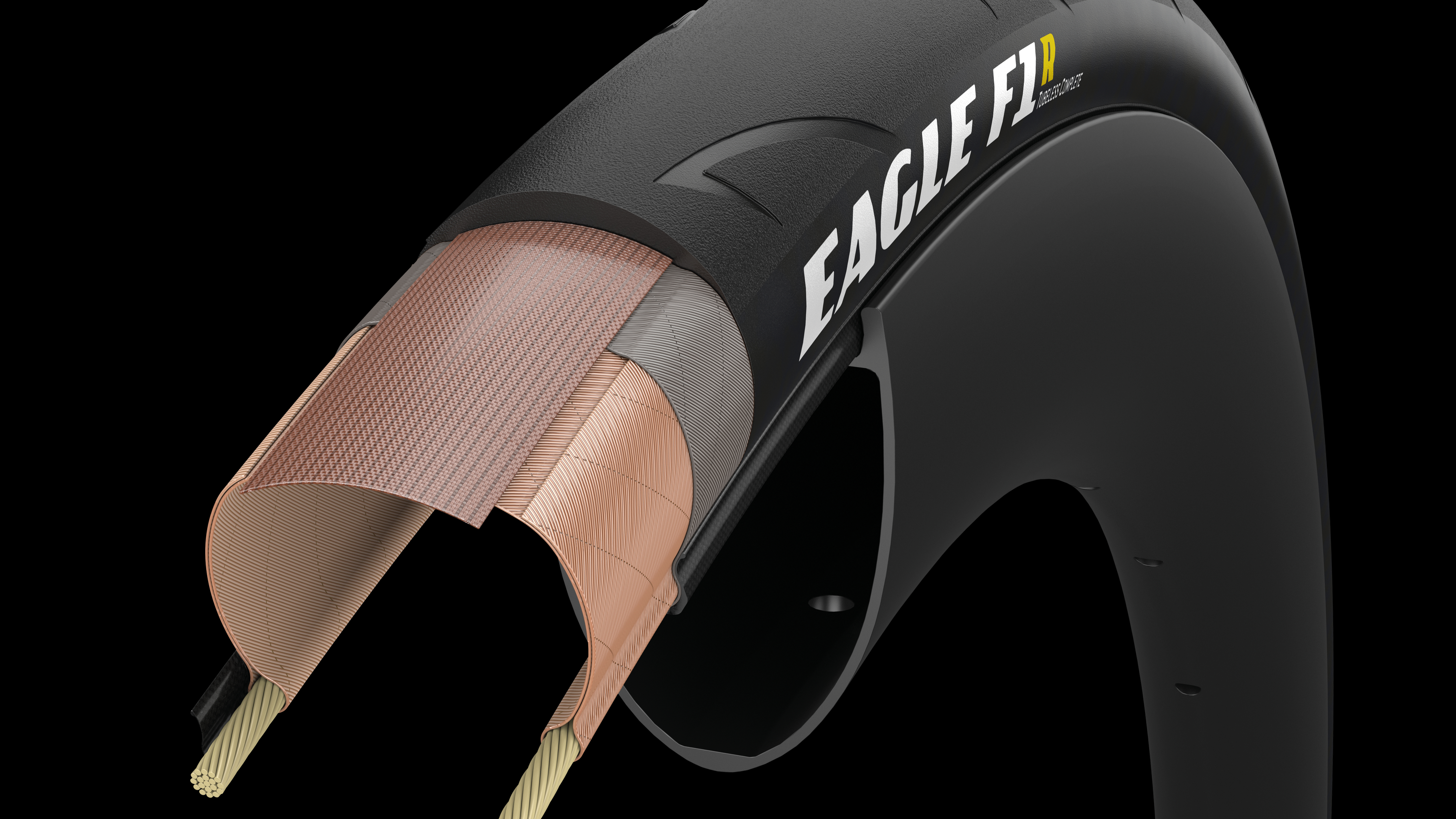 New compounds and fresh technology
Goodyear has also rolled out some new compound advancements and tech features. These build on the update to road and gravel tyres it made in 2021.
Two new compound updates are available, these will be:
Dynamic UHP: Found on the Eagle F1 R and Eagle F1 SuperSport R tyres, Goodyear claims it will further reduce rolling resistance whilst improving grip across a range of conditions 
Dynamic HP: Found on Eagle and Vector Sport models. HP is a blended compound which Goodyear says will aim to reduce rolling resistance and improve puncture resistance while maintaining dependable grip and low rolling resistance.
Updated tech features include: 
Short-Ply Casing: This can be found on the top tier Eagle F1 SuperSport R and Eagle F1 R models, the new short-ply construction features either 150tpi or 120tpi casing fabric to reduce overall material which Goodyear claims creates a lighter, more supple tire that rolls smoothly.
Next Gen Tubeless Complete: This is an updated Tubeless Complete layup which utilizes a proprietary Dual Angle Bead design. Goodyear says that as well as reducing weight it improves ease of installation, and maintains excellent air retention qualities. 

R: Shield Protection: A tightly woven anti-puncture breaker belt that the brand says combines excellent protection with low rolling resistance characteristics and a supple on-road feel.
Forward Facing Fitment: This is designed for use with modern rim widths, and Goodyear says the tire maintains the correct casing shape and tread cap positioning resulting in a faster, more comfortable ride. Goodyear Tubeless Complete and Tubeless Ready tires are compatible with both tubeless crotchet (TC) and tubeless straight sidewall (TSS) type rims following ETRTO fitment guidelines.
Given the best road bike wheels are getting wider it's perhaps no surprise to see Goodyear also dropping 23mm tyres from the new range. 
All tyres are shipping now, for more information head to www.goodyearbike.com