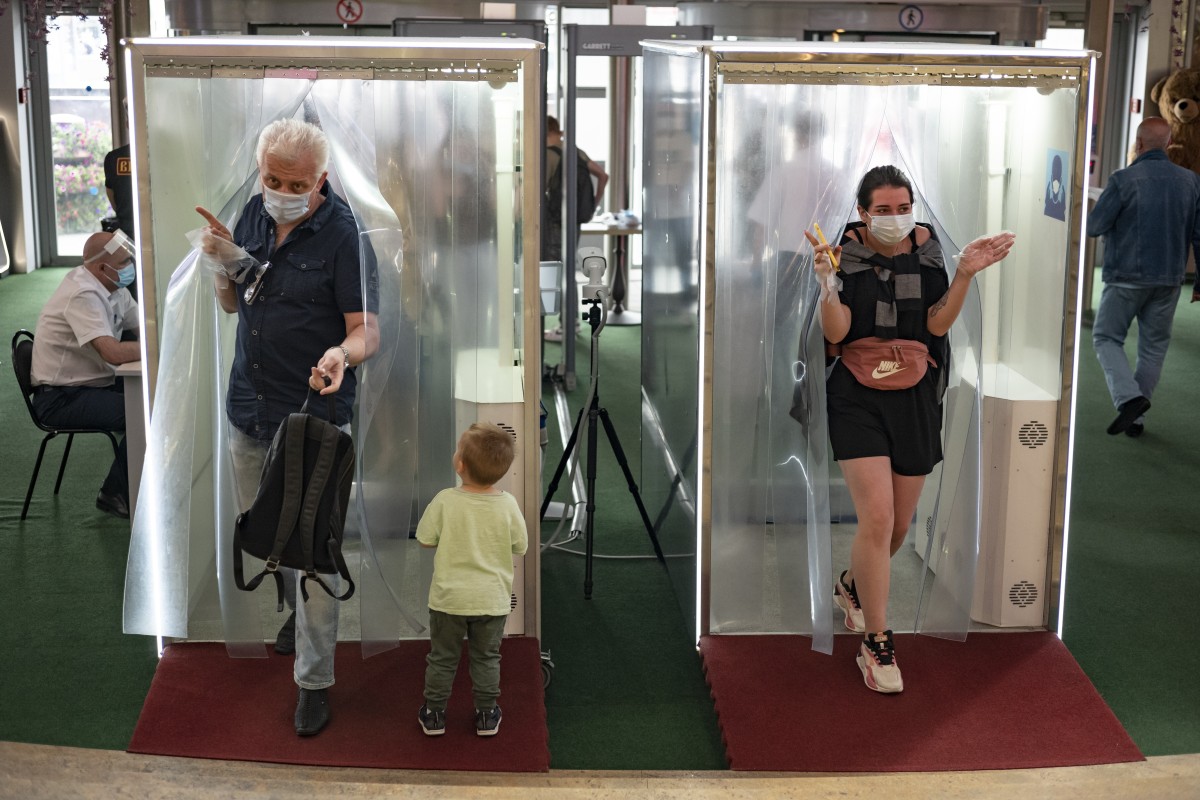 The global death toll from Covid-19 surpassed 700,000 on Wednesday, according to a Johns Hopkins University tally, with the United States, Brazil, India and Mexico leading the rise in fatalities.
Nearly 5,900 people are dying every 24 hours from Covid-19 on average, according to Reuters calculations based on data from the past two weeks.
That equates to 247 people per hour, or one person every 15 seconds.
The United States and Latin America are the new epicentres of the pandemic and both are struggling to curb the spread of the virus.
The coronavirus was initially slower to reach Latin America, which is home to about 640 million people, than much of the world. But officials have since struggled to control its spread because of the region's poverty and densely packed cities.
More than 100 million people across Latin America and the Caribbean live in slums, according to the United Nations Human Settlements Programme. Many have jobs in the informal sector with little in the way of a social safety net and have continued to work throughout the pandemic.
The United States, home to around 330 million people, has also been battered by the virus despite being one of the richest nations in the world.
The worst hit country, the United States, added 1,300 new deaths as of Tuesday evening, bringing its toll to nearly 156,000, according to Johns Hopkins University. The caseload grew by 53,847 to nearly 4.8 million, it said.
The US government's top infectious disease expert, Dr Anthony Fauci, on Monday said states with high coronavirus case counts should reconsider imposing lockdown restrictions, emphasising the need to get cases to a low baseline before the fall flu season.
Even in parts of the world that had appeared to have curbed the spread of the virus, countries have recently seen single-day records in new cases, signalling the battle is far from over. Australia, Japan, Hong Kong, Bolivia, Sudan, Ethiopia, Bulgaria, Belgium, Uzbekistan and Israel all recently had record increases in cases.
The new grim milestone came as countries in Europe prepared for stricter mask-wearing rules to fight the coronavirus.
Paris, Toulouse and other cities announced that the wearing of masks would be compulsory in particular on busy streets and squares. People already have to wear them inside most private businesses and all public buildings.
A scientific committee advising the French government warned that the country could lose control of its spread "at any time".
In the Netherlands, the same mask-wearing measure will be applied in Rotterdam and the famous red-light district of Amsterdam from Wednesday.
Ireland postponed the reopening of pubs and other nightspots on the advice of scientists, concerned about rising infections.
In other developments, Australia's second-most populous state of Victoria experienced another record-breaking daily increase in Covid-19 cases and related deaths, making it the country's deadliest day of the coronavirus pandemic.
The state recorded 725 new virus cases and 15 Covid-19-related deaths, including a man aged in his 30s – Australia's youngest coronavirus victim.
More than 18 million people worldwide have been infected with the virus since it was first detected in China late last year.
The world's hope of ending the current cycle of outbreaks and lockdowns rests on finding a treatment.
The United States announced Tuesday it had begun late-stage clinical trials into a drug they hope will be an antibody against the coronavirus.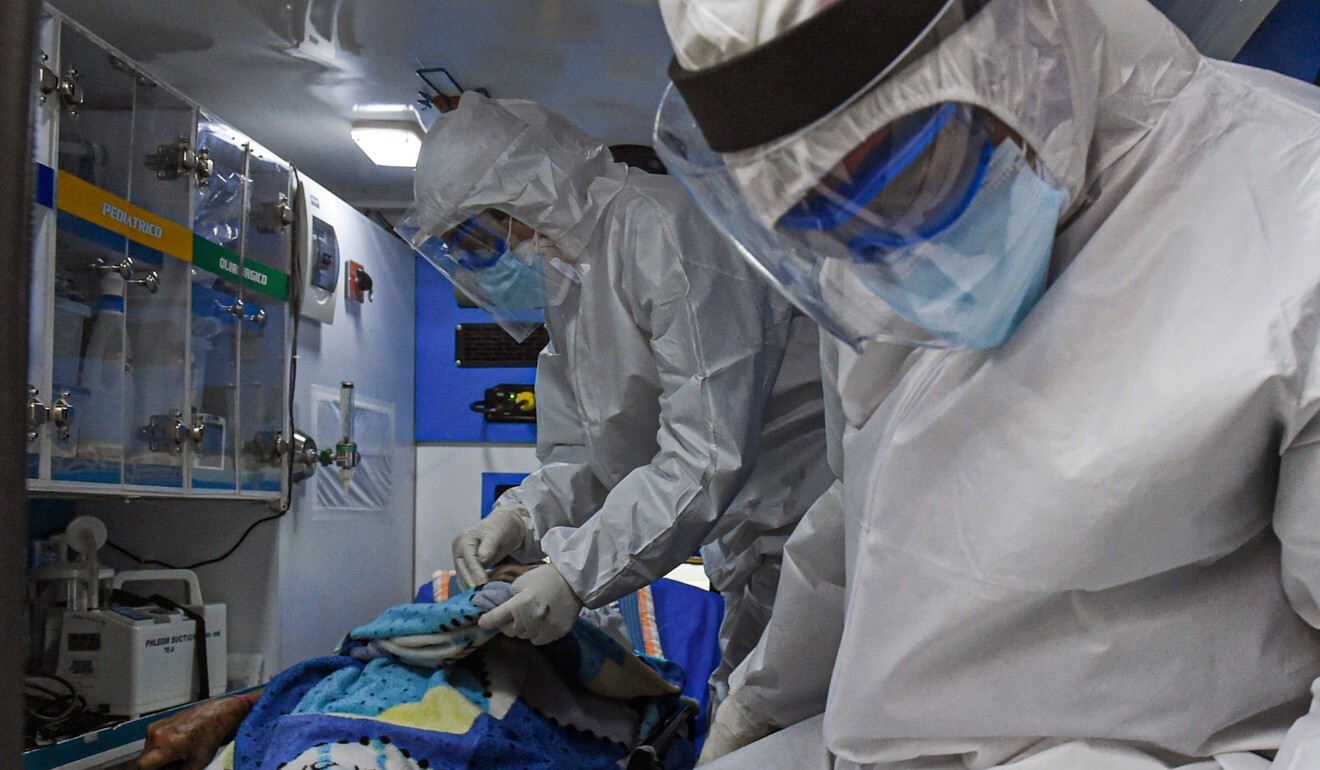 The Phase 3 trial will initially enrol some 300 volunteers around the world who have been hospitalised with mild to moderate Covid-19 with fewer than 13 days of symptoms.
On Monday, Russia said it aimed to launch mass production of a vaccine in September and turn out "several million" doses per month by next year.
In response, the World Health Organisation on Tuesday urged Russia to follow the established guidelines for producing safe and effective vaccines.
Just a day earlier, the agency's chief Tedros Adhanom Ghebreyesus called on countries to focus on basic suppression measures, such as contact tracing, maintaining physical distance and wearing a mask.
"There's no silver bullet at the moment – and there might never be," he warned.
WHO emergencies chief Mike Ryan on Wednesday pointed the finger at young people, saying they must curb their party instincts to prevent fresh outbreaks, after cabarets and clubs in the global health body's base of Geneva were closed last week amid evidence that nearly half of new cases were coming from there.
"Younger people also need to take on board that they have a responsibility," said the father-of-three in an online discussion. "Ask yourself the question: do I really need to go to that party?"
Despite the grim numbers in America, President Donald Trump has adopted a resolutely optimistic tone.
In an interview with Axios on Monday, Trump asserted: "Right now, I think it's under control".
When asked how, considering 1,000 Americans are dying a day on average, he said: "They are dying. That's true. It is what it is".
"But that doesn't mean we aren't doing everything we can. It's under control as much as you can control it. This is a horrible plague that beset us."
Trump initially played down the seriousness of the coronavirus threat and said repeatedly that China was addressing the outbreak. He later pivoted to blaming China for allowing the international spread.
Meanwhile, Afghanistan's health ministry on Wednesday said that nearly one-third of the country's population – or 10 million people – had been infected with coronavirus.
The figure comes from a survey based on antibody tests on around 9,500 people across the country, with technical support from the World Health Organisation, health minister Ahmad Jawad Osmani said at a press briefing.
The survey estimated that 31.5 per cent of the population had contracted the virus, with the highest infection rate in Kabul where more than half of the city's 5 million people were thought to have been infected.
But the country of around 32 million people has only limited testing capacity and has officially declared just 36,000 cases and more than 1,200 deaths.
Reuters and Agence France-Presse
Did you know that among the world's top five health care markets, China is the only one growing at double digits? Get a comprehensive industry review and insights on Covid-19 induced market shifts with the China Healthcare Report, brought to you by SCMP Research. for our 50% early bird discount now. You will also receive access to 6 closed-door webinars led by China healthcare's most influential C-suite executives. Offer Valid until August 10th 2020.