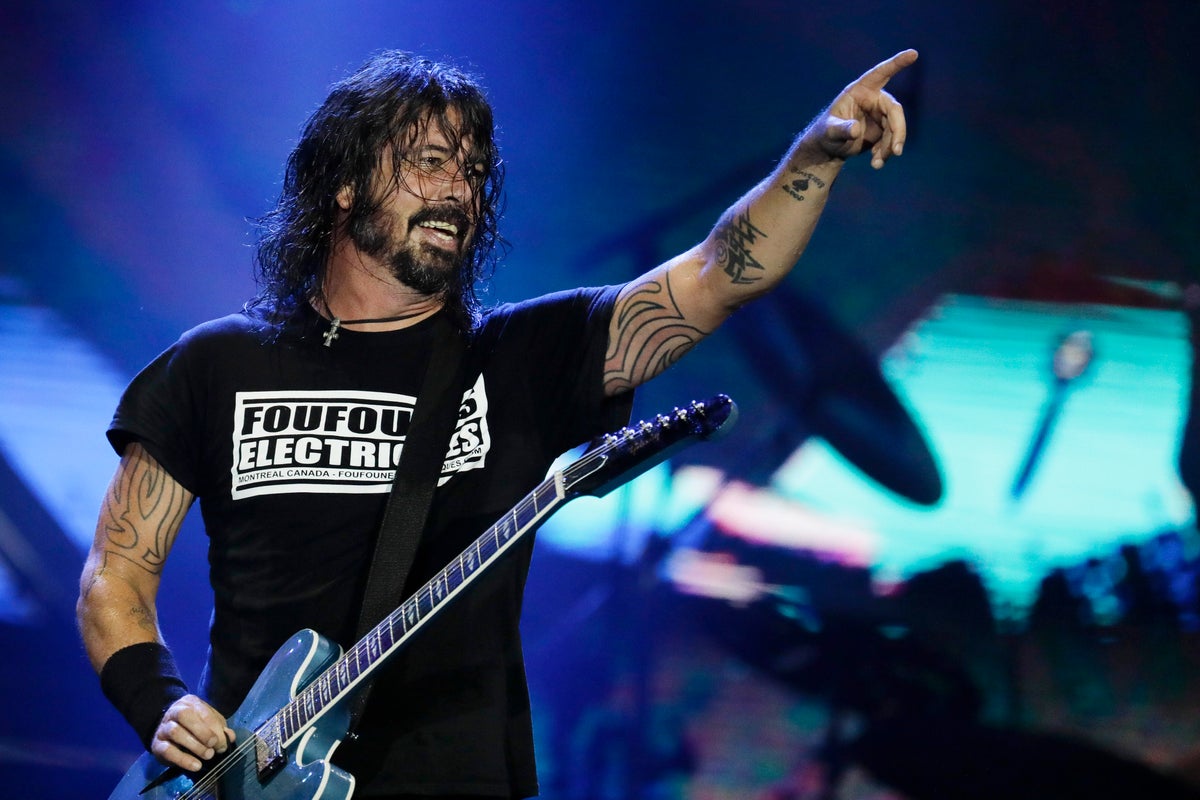 Foo Fighters have seemingly confirmed their identity as Glastonbury 2023's mysterious band, The ChurnUps.
On Tuesday (6 June), the rock band, fronted by singer and guitarist Dave Grohl, tweeted a photo of a handwritten note that included a subtle reference to the secret group taking over the Pyramid Stage on Friday (23 June).
"Hey. It's been a while. Now that we've returned from our first run of shows, I felt compelled to reach out and thank you all for being there for us," the message began.
"Every night, when I see you singing, it makes me sing harder. When I see you screaming, it makes me scream louder. When I see your tears, it brings me to tears. And when I see your joy, it brings me joy. But, I see you... and it feels good to see you, churning up these emotions together.
"See you soon," signed Grohl.
Several fans responded to the post, convinced the "churning up" line was a hint at their upcoming appearance at Worthy Farms, Somerset.
"See you at Glastonbury!" one commented.
"Are you winding us up with that 'churning up' comment?" a second asked. "Coz do NOT toy with my Glasto emotions like that."
Another added: "Looking forward to seeing you at Glasto again."
Last week, following the unveiling of this year's headliners, Arctic Monkeys, Guns N' Roses and Elton John, a new addition by the name of The ChurnUps was revealed.
However, nobody had any idea who they were, as they have no existing footprint online, leading many to believe it was a cover for a surprise guest.
The most popular guess among festivalgoers has been Pulp, with the theory that if you churn something up, it becomes pulp.
Although Grohl has also been another major speculation, given that the founding member was once in a band named Churn. However, many assumed Grohl was a red herring.
Glastonbury 2023 runs from Wednesday 21 June to Sunday 25 June. Read here for a full lineup and stage schedule, and for those not attending the festival, find how can watch at home here.