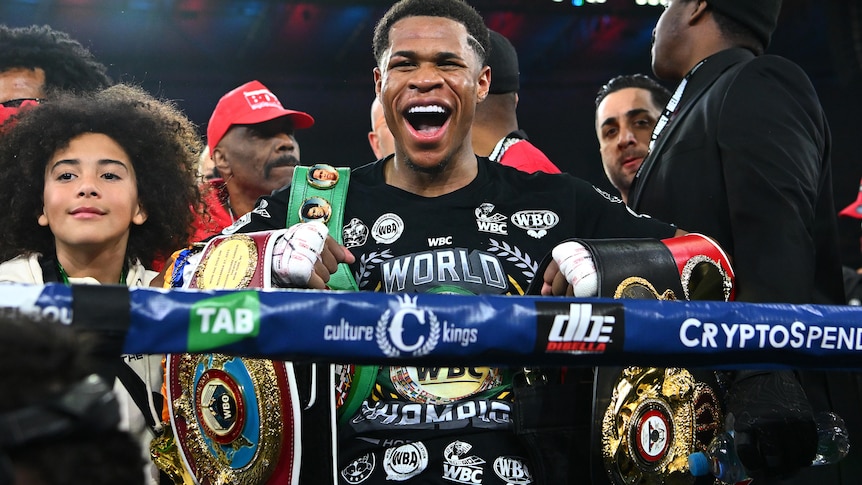 American Devin Haney has stunned George Kambosos, outpointing the Australian fighter in Melbourne to become the undisputed world lightweight boxing champion.
In front of a huge crowd at Docklands stadium, the 23-year-old Haney won a unanimous points decision to end the Australian's dreams of unifying all four main belts.
The judges scored the fight 116-112, 116-112, 118-110, all in favour of the American.
"He just boxed his game," Kambosos said.
Kambosos, who celebrated after the final bell with the resigned optimism of a man who knew he had been bettered, said he thought the fight was "very close" but, in reality, Haney was comfortably the better man.
"I fought a good smart fight," Haney said.
"I was comfortable … The game plan was to hit and not get hit."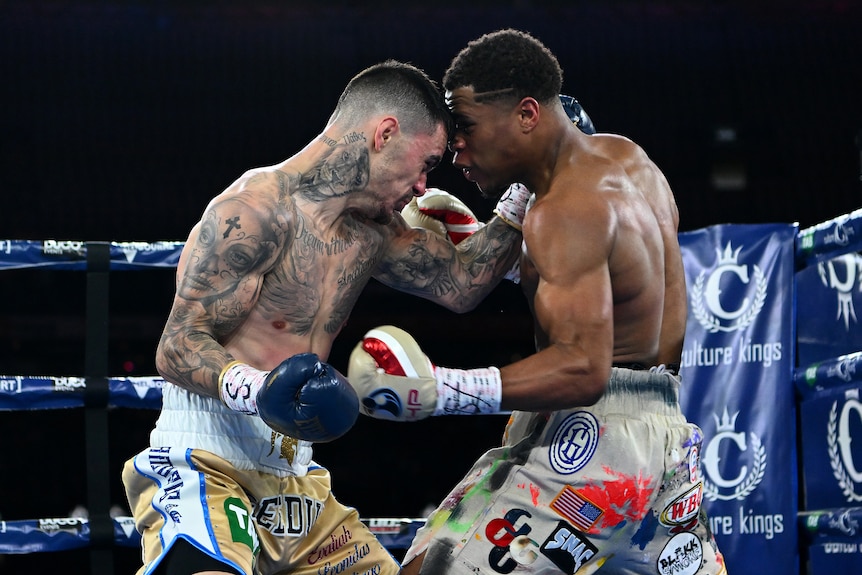 As far as game plans go, it was a sound strategy and Haney played it to perfection.
The American was as elusive as smoke, torturing Kambosos with a flicking jab that served the dual purpose of scoring regularly and keeping Australian at bay.
Tentative early, both men fell into an edgy style akin to high-stakes chess, neither willing to overcommit or else risk feeling the other's power.
Kambosos was backed vociferously by an enormous crowd at Docklands, many waving Greek flags, although Haney's accuracy and Kambosos's tentativeness failed to really spark them into the kind of uproar that greeted the fighters to the ring.
Every time Kambosos moved in to land an occasional left hook to the body, Haney whipped the left hand out and moved away, leaving the defending unified champion grasping at fresh air.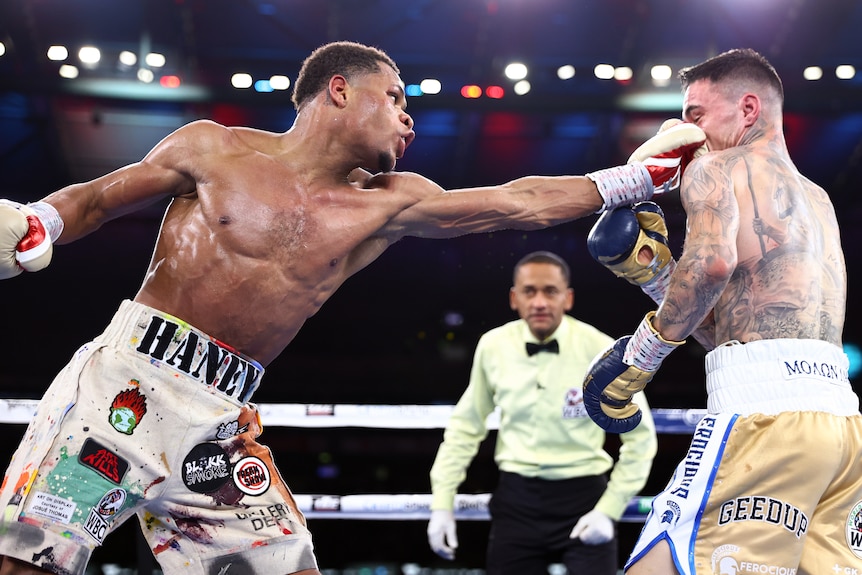 When the Australian was able to land, Haney nullified his effectiveness by ducking and hanging on.
"He grabbed and held on and did what he had to win," Kambosos said.
"Today, they gave him the decision."
The defeat is Kambosos' first in 21 fights, while Haney takes his record to a perfect 28 wins from 28 fights.
Kambosos said he would trigger a rematch clause for later in the year, but with Haney confident enough to agree to an Australian rematch in the first place, it appears a tall order for Kambosos to change enough to win his titles back.
Haney praised Kambosos as a warrior who gave him his shot at the titles, when "lot of these so called champions wouldn't".
On the evidence of Sunday afternoon, there's little wonder why.
"I take the risk," Kambosos said.
"I fight the best of the best. At the end of the day, I didn't have to fight him.
"F*** the records, this is what it's all about."
On the undercard, Jason Moloney beat Aston Palicte in their bantamweight clash to put himself in position to challenge for a world title.
Lucas Browne also secured a stunning first round knockout win over Junior Fa in their heavyweight clash.
Look back on how all the action unfolded in our round-by-round blog.