General Milley's spokesperson defends 'vital' calls to China as Biden expresses 'great confidence'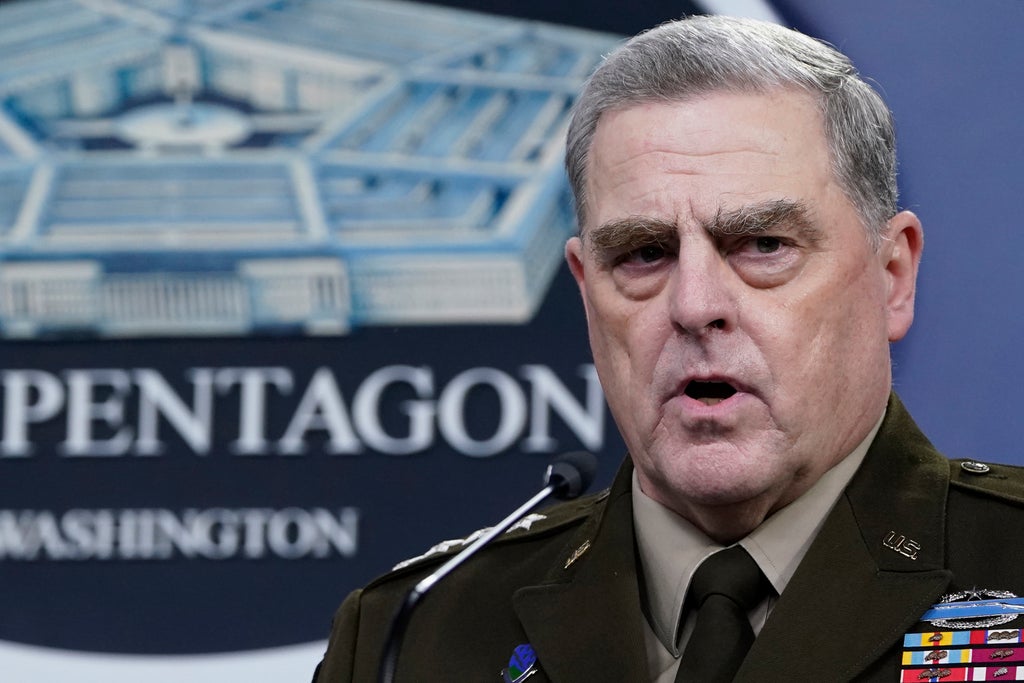 President Joe Biden has defended General Mark Milley, chairman of the joint chiefs of staff, amid a controversy about the general's allegedly secret calls to China in the final months of the Trump administration.
"I have great confidence in General Milley," the president said on Wednesday.
According to a new book by journalists Bob Woodward and Robert Costa, General Milley made two secret phone calls in late 2020 and early 2021 to China's top general, Li Zuocheng, to reassure him that the United States did not intend to go to war with his country.
In one call, General Milley allegedly told his Chinese counterpart, "General Li, you and I have known each other for now five years. If we're going to attack, I'm going to call you ahead of time. It's not going to be a surprise."
On Wednesday, a spokesperson for General Milley denied that the calls were secret and defended the actions.
​​"The Chairman of the Joint Chiefs regularly communicates with Chiefs of Defense across the world, including with China and Russia," Colonel Dave Butler said in a statement. "These conversations remain vital to improving mutual understanding of US national security interests, reducing tensions, providing clarity and avoiding unintended consequences or conflict."
"All calls from the chairman to his counterparts, including those reported, are staffed, coordinated and communicated with the Department of Defense and the interagency," he added.
Separately, White House press secretary Jen Psaki spoke up for General Milley as well.
"The president knows General Milley, he has been chairman of the Joint Chiefs for almost eight months of his presidency, they've worked side by side through a range of international events," Ms Psaki said on Wednesday. "And the President has complete confidence in his leadership, his patriotism and his fidelity to our Constitution."
Republicans have lashed out over the calls, which they see as violating the chain of command and undermining a US president. Donald Trump himself has accused General Milley of "treason."
"I hope reports of Gen Milley reaching out to his Chinese counterpart to undermine a sitting President is [sic] proven false, because if this is true it wasn't an act of patriotic heroism," Senator Marco Rubio tweeted. "It was an act of treachery that posed a grave risk to our security & our constitutional order."