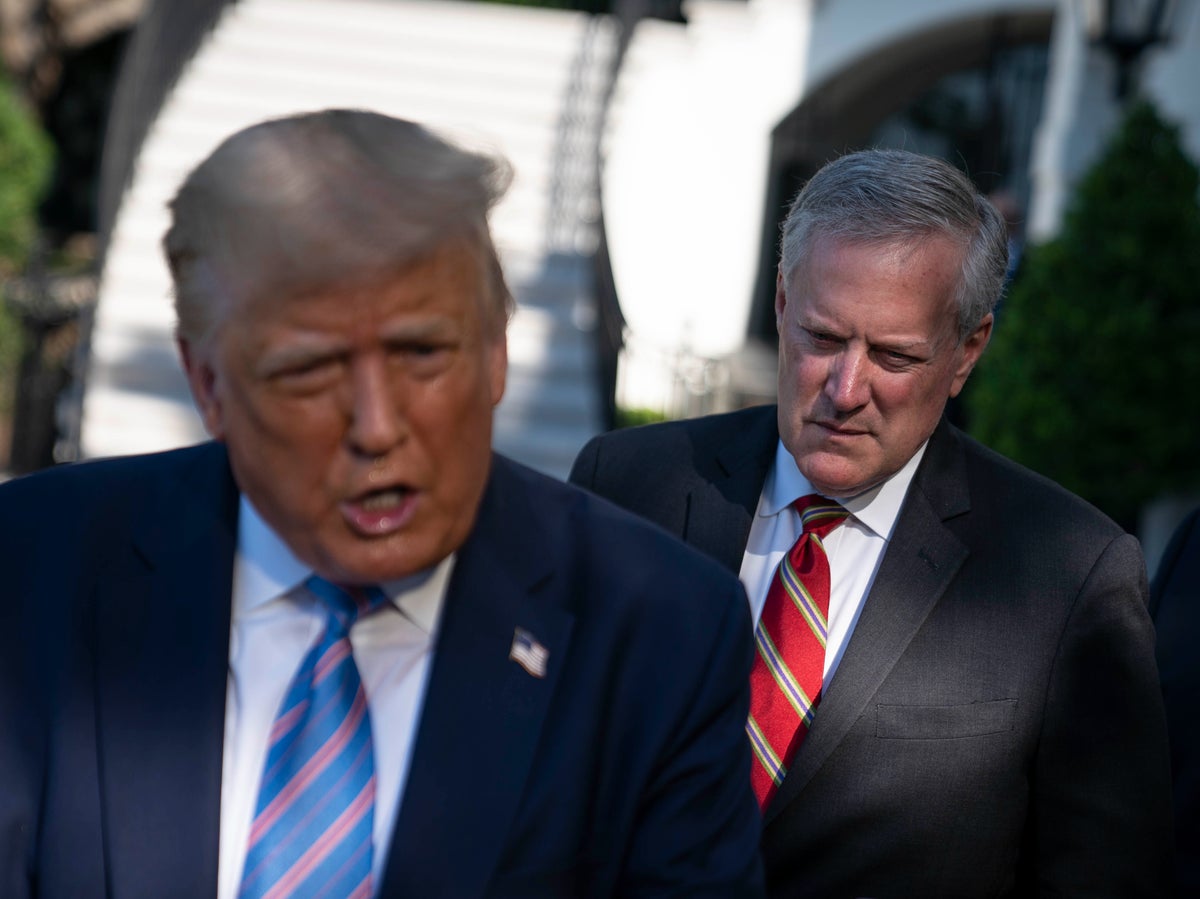 Former Republican representative Adam Kinzinger was among those who appear to have believed in a fake social media post that purported to show Donald Trump raging at his former White House chief of staff Mark Meadows.
"OH MEADOWS TURNED," Mr Kinzinger tweeted along with a screenshot of the fake Trump post, before deleting it shortly after.
The post was doctored to look similar to Mr Trump's routine rants on Truth Social, however, a quick scroll through the former president's social media page confirmed the post was not actually shared by Mr Trump.
"When Mark Meadows came crawling to me with tears in his eyes, saying sir I need a job please help me, I felt very sorry for him," the fake post in all-caps read.
"I knew he was strongly hated by most of his fellow Congressional Republicans, but I had just fired my previous chief of staff, like a dog, so I decided to have Mark audition for the job, apprentice style."
Mr Kinzinger deleted his post and issued a clarification after it was pointed out to him that the alleged rant was fake.
"Deleted the very believable but possibly false truth social post by Trump," he wrote, adding: "We will have to see if Meadows turned or not."
MSNBC host Joe Scarborough also reportedly posted the same fake Trump rant, which now has been deleted.
The fake post began circulating after a New York Times report revealed that Mr Meadows had testified to a federal grand jury in the special counsel's investigations of the former president.
According to CNN, Mr Meadows spoke to the grand jury about both the January 6 investigation, which reportedly also encompasses Mr Trump's larger efforts to overturn the 2020 election, as well as the investigation into whether classified presidential records were illegally retained by the Trump team during their exit from the White House.
It is not clear precisely when Mr Meadows, who was Mr Trump's last chief of staff, testified or if investigators questioned him about one or both of the cases.
In a statement to the Times, Mr Meadows's lawyer George Terwilliger said: "Without commenting on whether or not Mr Meadows has testified before the grand jury or in any other proceeding, Mr Meadows has maintained a commitment to tell the truth where he has a legal obligation to do so."
Mr Meadows' testimony is among those that Mr Trump attempted to stifle via legal means following his departure from the White House. Attorneys for the ex-president claimed that Mr Meadows was protected by executive privilege.
A judge rejected that argument and ordered the former Trump aide to speak to the grand jury.