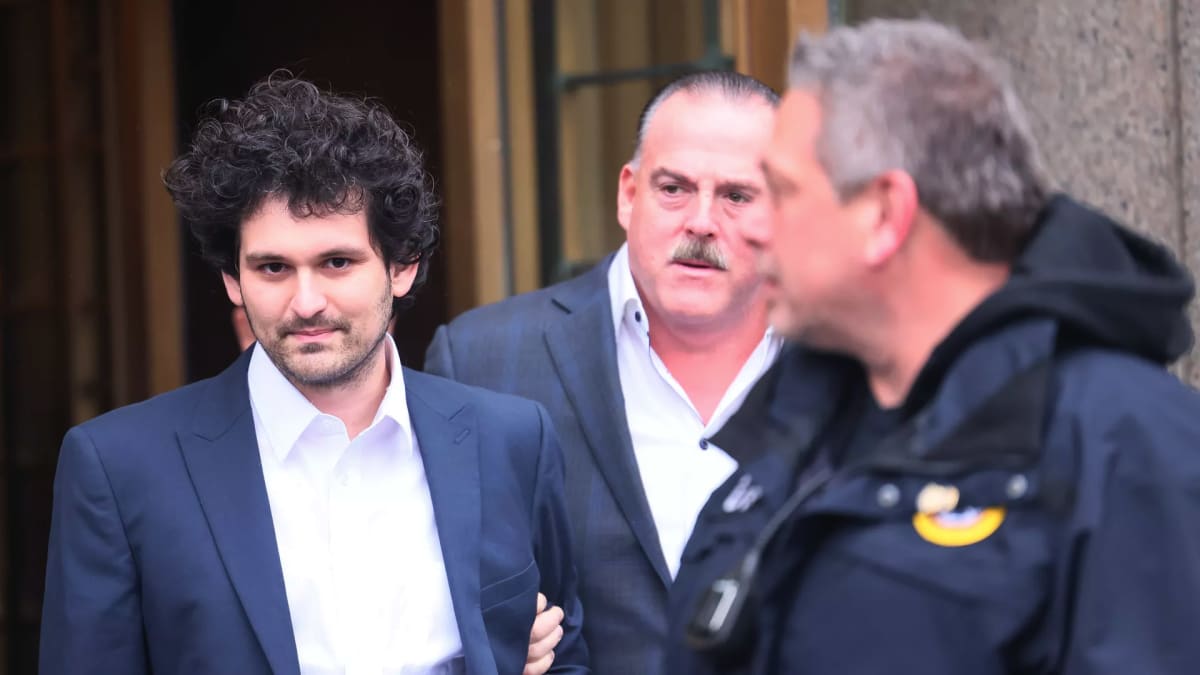 It's a major setback for Sam Bankman-Fried, the founder and former CEO of the bankrupt cryptocurrency exchange FTX.
Bankman-Fried on Dec. 22 was released on bond after being extradited from the Bahamas, where he lived and the firm was headquartered.
His release had been secured after his parents, both law professors at Stanford University, signed a $250 million recognizance bond, pledging their California home as collateral. Two other friends also signed. Their identities had not been disclosed.
According to court documents, the two individuals in question contributed $500,000 and $200,000 respectively to bail out Bankman-Fried, who faces a series of criminal and civil charges, including fraud against FTX customers and investors.
Argument Based on a Security Incident
Bankman-Fried is under house arrest in his parents' home in California. He opposes, via his lawyers, the publication of the names of his two benefactors. 
Indeed, a media group has filed an appeal, asking U.S. District Judge Lewis A. Kaplan, who is in charge of the FTX case, to publish the names of the two individuals in the public interest.
Bankman-Fried argued against the disclosure, indicating that if the identity of these individuals were known, it would pose a danger to them in view of the threats made against his parents.
"The Court should deny the motions and affirm its prior ruling that the names and addresses of the non-parent sureties be redacted on their appearance bonds," urged attorneys Mark Cohen and Christian Everdell in a court document filed on Jan. 19. 
Their request, they explained, was due to a recent incident. Three men had tried to break into Bankman-Fried's parents' house. They had, according to the two lawyers, hit the barricade in front of this house with their car.
"Given the notoriety of this case and the extraordinary media attention it is receiving, it is reasonable to assume that the non-parent sureties will also face significant privacy and safety concerns if their identities are disclosed," asserted the two lawyers. 
Identities of Bankman-Fried's Friends Set to Be Disclosed
But Judge Kaplan has just rendered his decision, rejecting Bankman-Fried's argument and accepting the media's position.
"More serious is defendant's claim that he and his parents 'have become the target of harassment] and threats . . . including communications expressing a desire that they suffer physical harm,'" Judge Kaplan wrote in a 12-page document on Jan. 30.. 
"While there is no evidence to that effect before me, I have no reason to doubt the assertion. But it does not follow that the non-parental sureties 'would face similar . . . threats and harassment.'"
He continued:
"The amounts of the individual bonds, $500,000 and $200,000, do not suggest that the non-parental sureties are persons of great wealth or likely to attract attention of the types and volume of that to which defendant's parents appear to have been subjected."
Judge Kaplan also indicates that by agreeing to get involved in such a high-profile affair and with such huge stakes, the two individuals were well aware that their privacy would suffer. They therefore seem to have measured the pros and cons of their decision.
"The non-parental bail sureties have entered voluntarily into a highly publicized criminal proceeding by signing the individual bonds," the judge wrote. 
"Accordingly, they do not have the type of privacy interests in their names that the Court of Appeals found to warrant confidential treatment with respect to '[financial records of a wholly owned business, family affairs, illnesses, embarrassing conduct with no public ramifications, and similar matters.'"
As a result, he granted the news organizations' motion to unseal the names of the two individuals.
The judge stayed his disclosure order until Feb. 7 to give Bankman-Fried time to appeal. If he appeals by that date, the judge said, he will extend the date to Feb. 14 to enable the losing side to ask the Court of Appeals for a further stay.