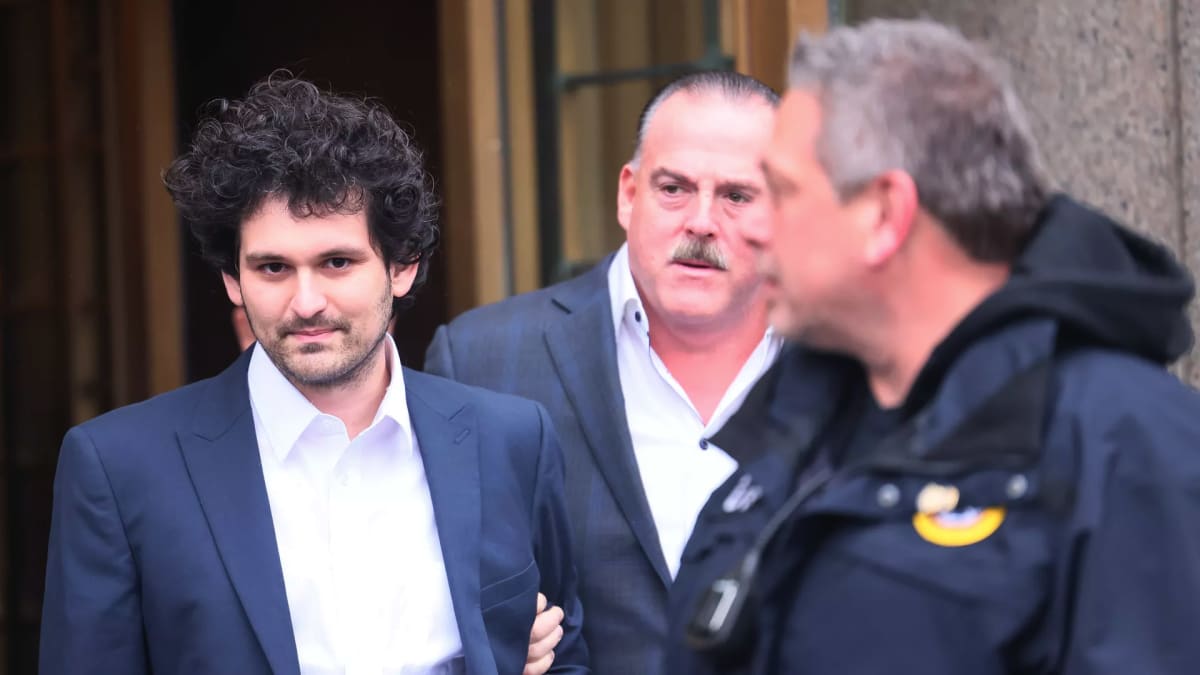 Sam Bankman-Fried faces a series of criminal and civil charges, including alleged fraud.
The trial of the disgraced founder of cryptocurrency exchange FTX and its sister company Alameda Research, a hedge fund and trading platform, is scheduled for October. 
Bankman-Fried was released on bail on Dec. 21 after being extradited from the Bahamas where he lived and where FTX's headquarters were based. 
The former trader pleaded not guilty on Jan. 3 during a hearing in New York. 
Facing the court, he remained silent but since Bankman-Fried, known by the initials SBF in the crypto space, has resumed speaking on social networks. He tries, as during his apology tour at the end of November/beginning of December, to exculpate himself. In doing so, he tries to blame others. 
He has just done this in a blog post in which he points the finger at the powerful law firm Sullivan & Cromwell. To be clear, Bankman-Fried is not accusing Sullivan & Cromwell of any wrongdoing related to FTX or Alameda Research.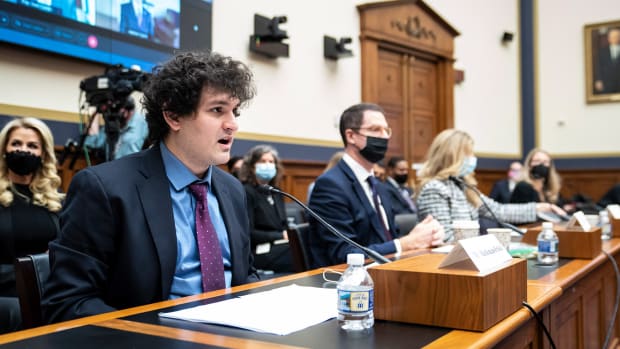 'I Would Sometimes Work Out of S&C's Office'
He accuses Sullivan & Cromwell of conflicts of interest. He also claims that the law firm forced him to file for bankruptcy and to choose John Ray, the new CEO of FTX, as liquidator of FTX and Alameda Research. Basically, if his empire is in disarray it is the fault of Cromwell & Sullivan because there were other options than bankruptcy, says Bankman-Fried.
"Senators have raised concerns about a potential conflict of interest from Sullivan & Crowell (S&C)," the former crypto emperor wrote. "Contrary to S&C's statement that they 'had a limited and largely transactional relationship with FTX', S&C was one of FTX International's two primary law firms prior to bankruptcy, and were FTX US's primary law firm."
He continued: "FTX US' GC came from S&C, they worked with FTX US in its most important regulatory application, they worked with FTX International on some of its most important regulatory concerns, and they worked with FTX US on its most important transaction. When I would visit NYC, I would sometimes work out of S&C's office."
GC stands for General Counsel. FTX US is the American subsidiary of FTX. Consumers residing in the United States wishing to buy or sell cryptocurrencies and other digital assets (NFTs) via FTX could only do so through FTX US, an entity based on American soil.
"S&C and the GC were the primary parties strong-arming and threatening me into naming the candidate they themselves chose as CEO of FTX -- including for a solvent entity in FTX US -- who then filed for Chapter 11 and chose S&C as counsel to the debtor entities," Bankman-Fried asserted without providing any evidence.
Sullivan & Cromwell did not respond to a request for comment. 
The law firm is FTX's lead counsel in its bankruptcy.
'Pressured'
Four U.S. senators -- Sens. John Hickenlooper (D-Colo.), Thom Tillis (R-N.C.), Elizabeth Warren (D-Mass.) and Cynthia Lummis (R-Wyo.) -- recently wrote to Delaware Judge John Dorsey to point out that, given the past relationship between FTX and Sullivan & Cromwell, the law firm was not in the best position to deal with the current bankruptcy proceedings.
The bipartisan group of senators wrote that the law firm has "advised FTX for years leading up to its collapse and one of its partners even served as FTX's general counsel."
As a result, "the firm is simply not in a position to uncover the information needed to ensure confidence in any investigation or findings."
"The firm had a limited and largely transactional relationship with FTX and certain affiliates prior to the bankruptcy," Sullivan & Cromwell responded in a statement according to Bloomberg.  A "broad team of sophisticated professionals, including conflicts counsel," is advising FTX in bankruptcy.
The law firm has already said in court documents that it collected $8.5 million from FTX for work related to regulatory requests and transactions.
Dorsey found the senators' letter 'inappropriate' but said he will "make my decisions on the matters referred to in the letter based only upon admissible evidence and the arguments of parties and interest presented in open court." 
Bankman-Fried says there was another option other than bankruptcy.
"Despite its insolvency, and despite processing roughly $5b of withdrawals over its last few days of operation, FTX International retains significant assets – roughly $8b of assets of varying liquidity as of when Mr. Ray took over," he asserted without providing evidence.
"In addition to that, there were numerous potential funding offers – including signed LOIs (letters of intent) post chapter 11 filing totaling over $4b. I believe that, had FTX International been given a few weeks, it could likely have utilized its illiquid assets and equity to raise enough financing to make customers substantially whole."
Bankman-Fried is not optimistic.
"Since S&C pressured FTX into Chapter 11 filings, however, I worry that those pathways may have been abandoned."