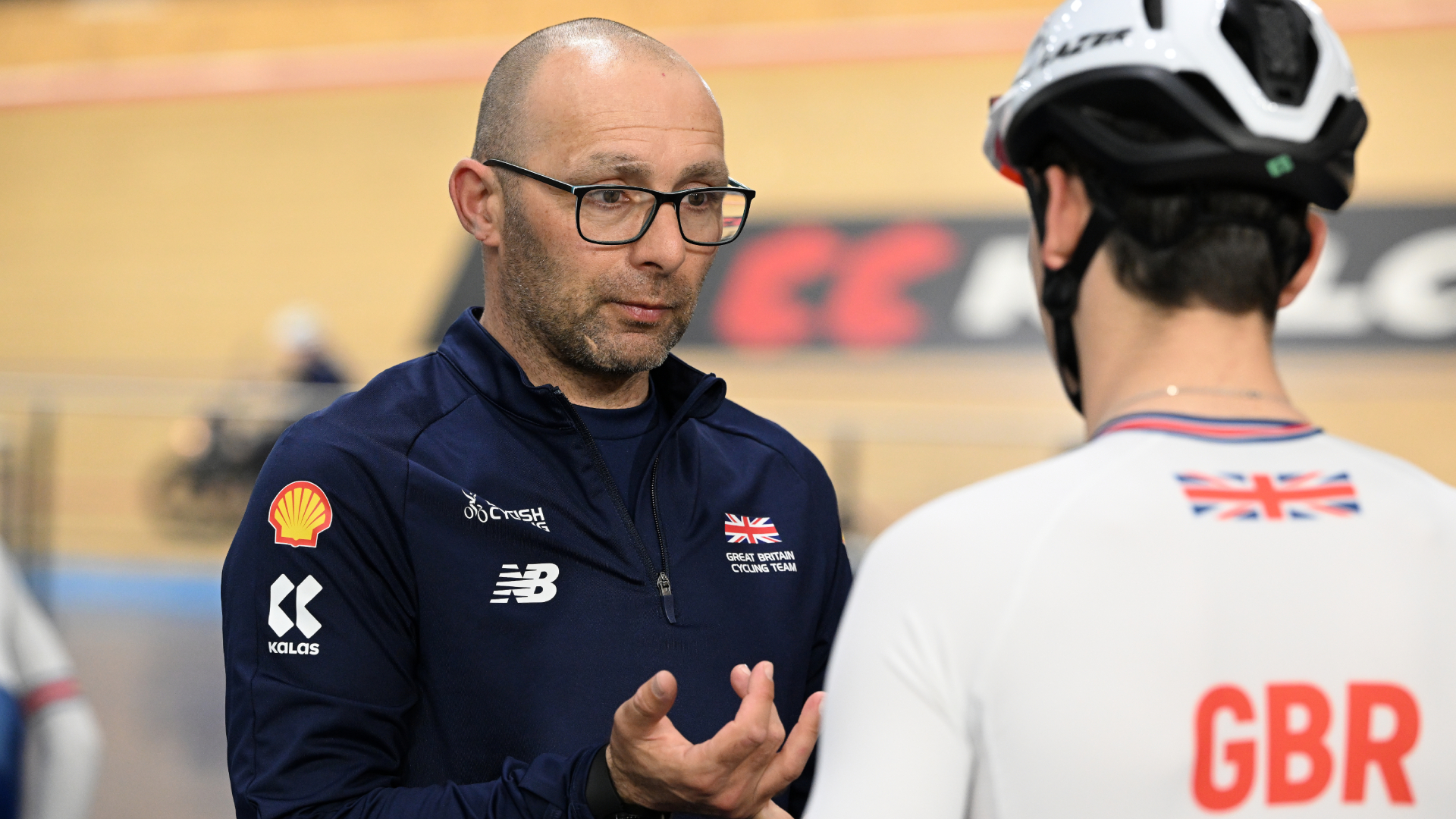 If there is one man more responsible than any other for Britain's ascendance from near-irrelevance to leading powerhouse on cycling's world stage, that man is Stuart Blunt. From a background in cyclo-cross racing – he competed at 10 World Championships in the 1990s and early 2000s – Blunt fell almost by accident into coaching with British Cycling in 2003. He worked in the national governing body's talent programme until, seven years ago, he was promoted to lead the junior men's Academy Programme, coaching the nation's best male riders aged 16 to 18.
In his two decades coaching GB riders, the 49-year-old has worked with scores of talented riders, many of whom now have illustrious careers. Among the biggest stars from the Blunt stable are Tao Geoghegan Hart, Fred Wright, Tom Pidcock, Ethan and Leo Hayter, and Ineos's new signing Josh Tarling – all of whom credit their success, at least in part, to what they learnt from the coach they remember fondly from their junior days. We sat down, connected by video call, with the man from Surrey to get inside his mind, learnt about his methods, and of course to ask the million-pound question: how do you build a cycling champion?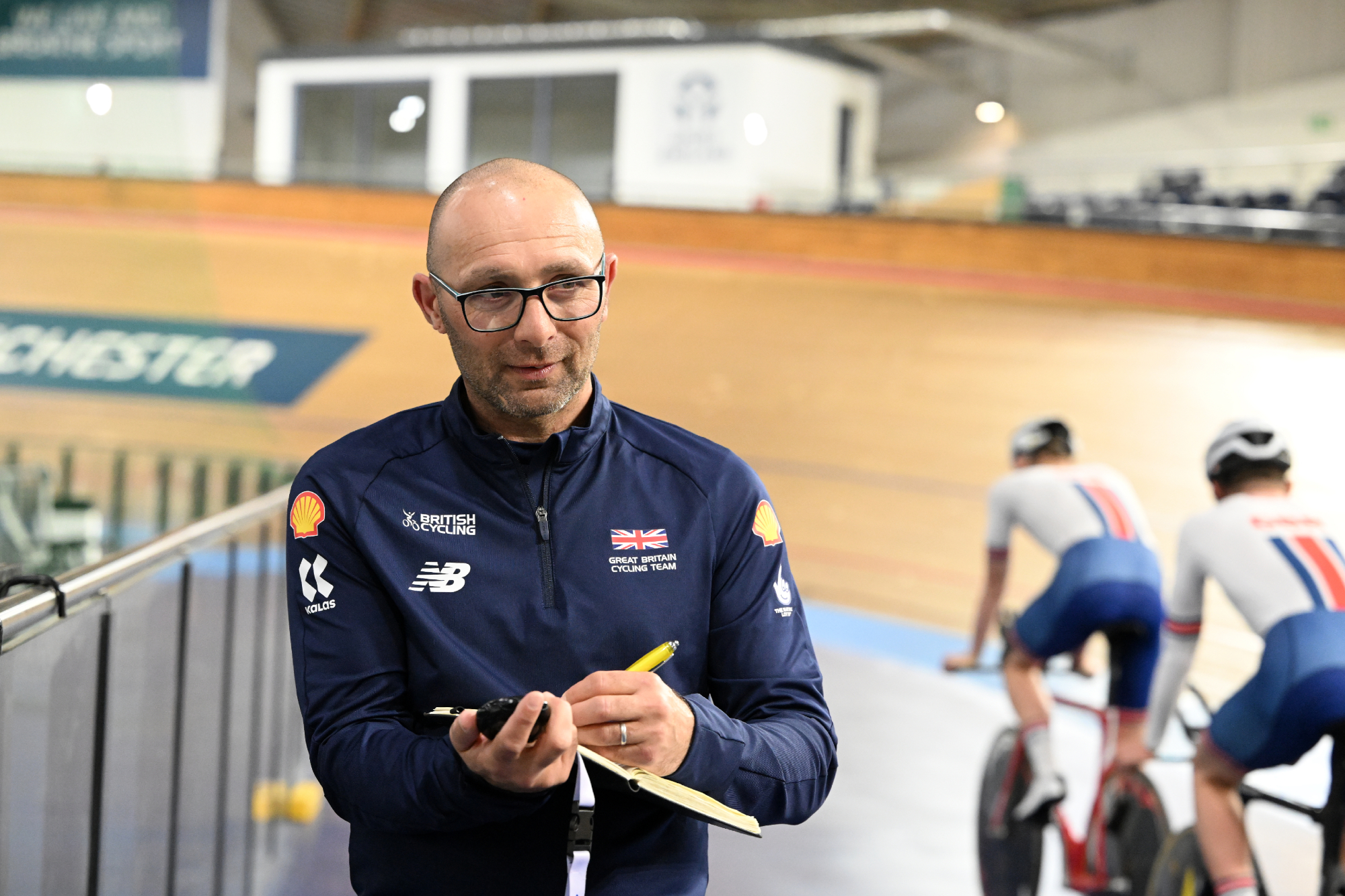 1. Basics first, power later
I believe in the basics of learning about your body first. Training technology has changed tenfold, but I really believe that you should only introduce tools such as power meters once the rider has learned about their own body and understand feel and perception. I do use cycling training zones, but I still do a lot of stuff with a stopwatch, and I tell them what I want them to get out of an effort rather than just trying to hit a certain power.  
2. Technique before tech
You have to embrace aerodynamics but not lose sight of the other important stuff. Kids now understand aero and kit and how much they can gain from it, and they're excited by their new socks or skinsuit. I don't want to take that away from them but I want my riders to get the basics right first. If we're doing a team pursuit, I want the priority to be getting the ride right. 
3. Take what you need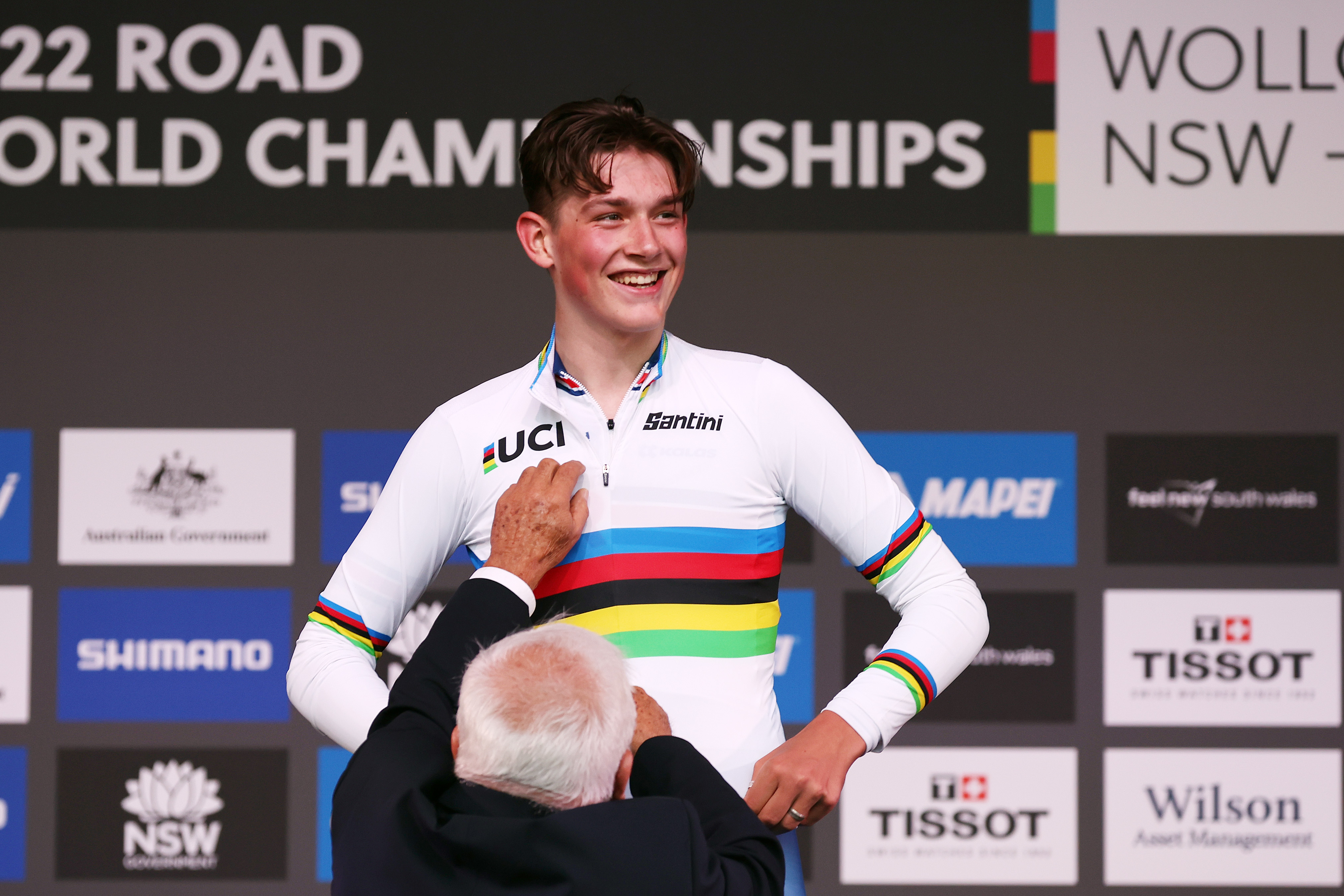 The more the riders 'buy in' to us, the more chance they have of succeeding. That said, we don't expect 110 per cent buy-in, and we don't expect every kid to be like Josh Tarling last year who took everything we said on board and committed to it like gospel. Some kids will take little bits but not others. That's fine, because we can't force them to have the exact same philosophy as us. We want them to learn to dissect information themselves.  
4. Let them learn with their locals
I let riders personalise their training. If they have a club session they like to do, or a Tuesday night chaingang or a particular race, I want them to tell me and I'll add it to their training. These events are really important for them and should never be taken away. Different parts of the country have different subcultures and we adapt to that: the Yorkshire guys are always smashing each other cafe racing, and the south London kids base everything around Herne Hill. 
5. Nurture the trust to disagree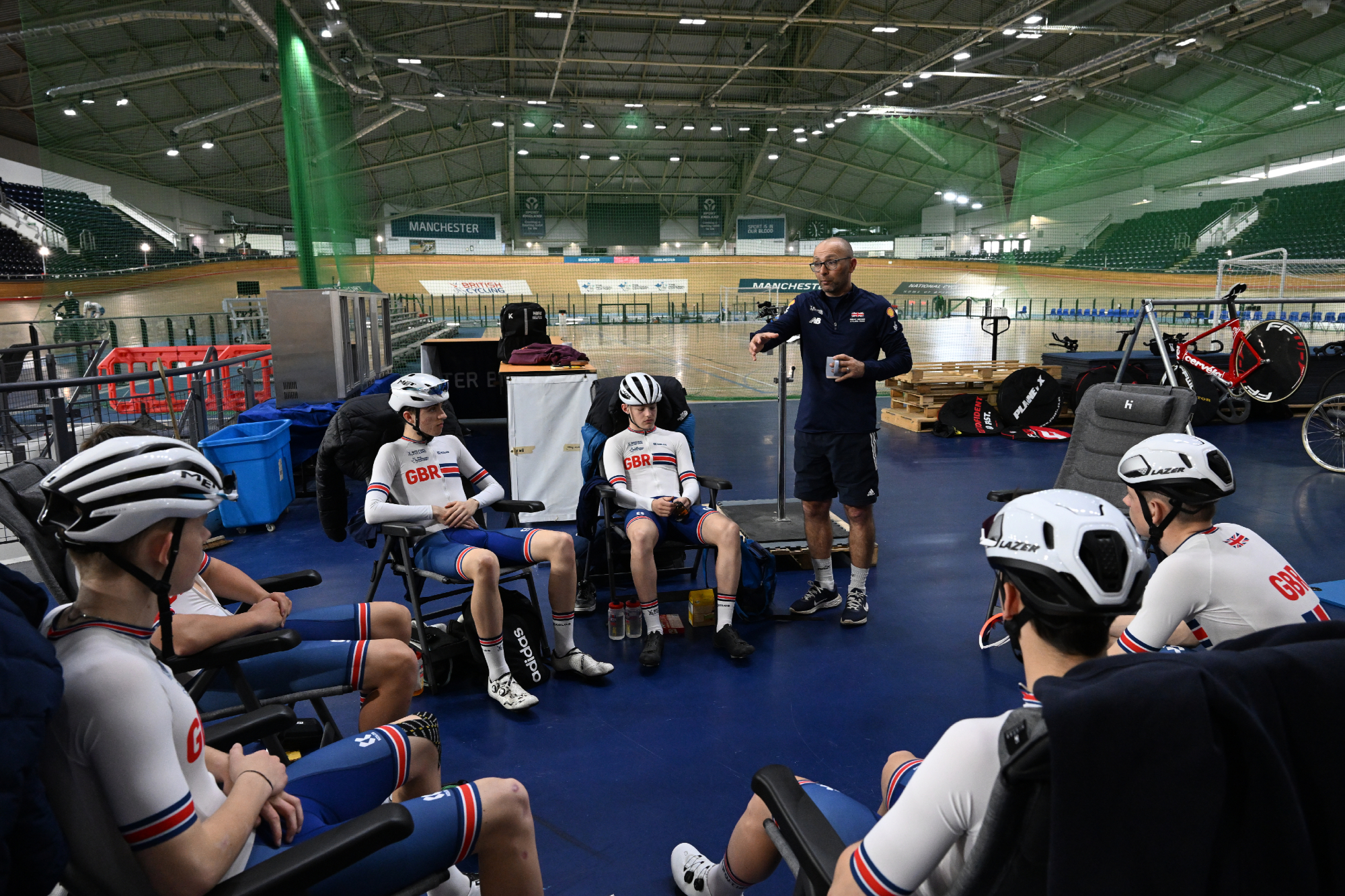 The best team bonding is me having a pop at all the riders as one; it's not building a raft or going rock-climbing. If I shout at them for leaving the track centre dirty or whatever, they discuss with each other what a tosspot I am and they become a team because they share a common enemy – me, the grumpy old bloke. 
Every time we do a team pursuit, I get them to sit together and have it out with one another if something hasn't gone well. I want them to become comfortable having uncomfortable conversations, and learn how to disagree and move on. You can't force people to be friends, but you can help people to learn how to operate and to listen. 
6. Approach every race as though it's your last
It's a bit cheesy, but a kid has to treat every championship as the pinnacle of their career, one they may never top. I don't say that to add pressure, but so they embrace it and don't come home thinking they didn't give it their all. 
This comes from personal experience: in 2001, aged 28, I competed at the cyclo-cross world championships, and I didn't know it was going to be my last Worlds. I was slack with it: I didn't eat or train properly and I just rolled through the race, and that's a regret. No one is a robot and in bed at 9.30pm every night, but I impress on every kid and parent not to leave stones unturned or finish events with regrets. 
7. Facilitate learning, don't preach
I'm not technically a great coach, but I can put riders in a position to learn. I never raced the team pursuit in my life and the discipline I could technically coach the best is cyclocross, so I can't tell the kids this is how they do certain things on the track. I've never been able to do what the kids do, but what I can do is collate all of my experiences and present them to the kids. That's my way of facilitating their learning rather than lecturing them.
8. Road ability is crafted on the track
Commitment to the track programme will lead to a career on the road. That's something I've gone from saying because I was paid to say it, to something I really believe. Physically, it's a very tough thing to do: it's big gears, fast speed, pushing the wind, and standing starts are big power efforts. Psychologically, being around other people in a track environment will push each other, and there's no hiding place in a group. The track may not work as well for a 52kg kid who is going to show their talent on a Spanish mountain, but they can still take so much from a track programme.
9. TP FTW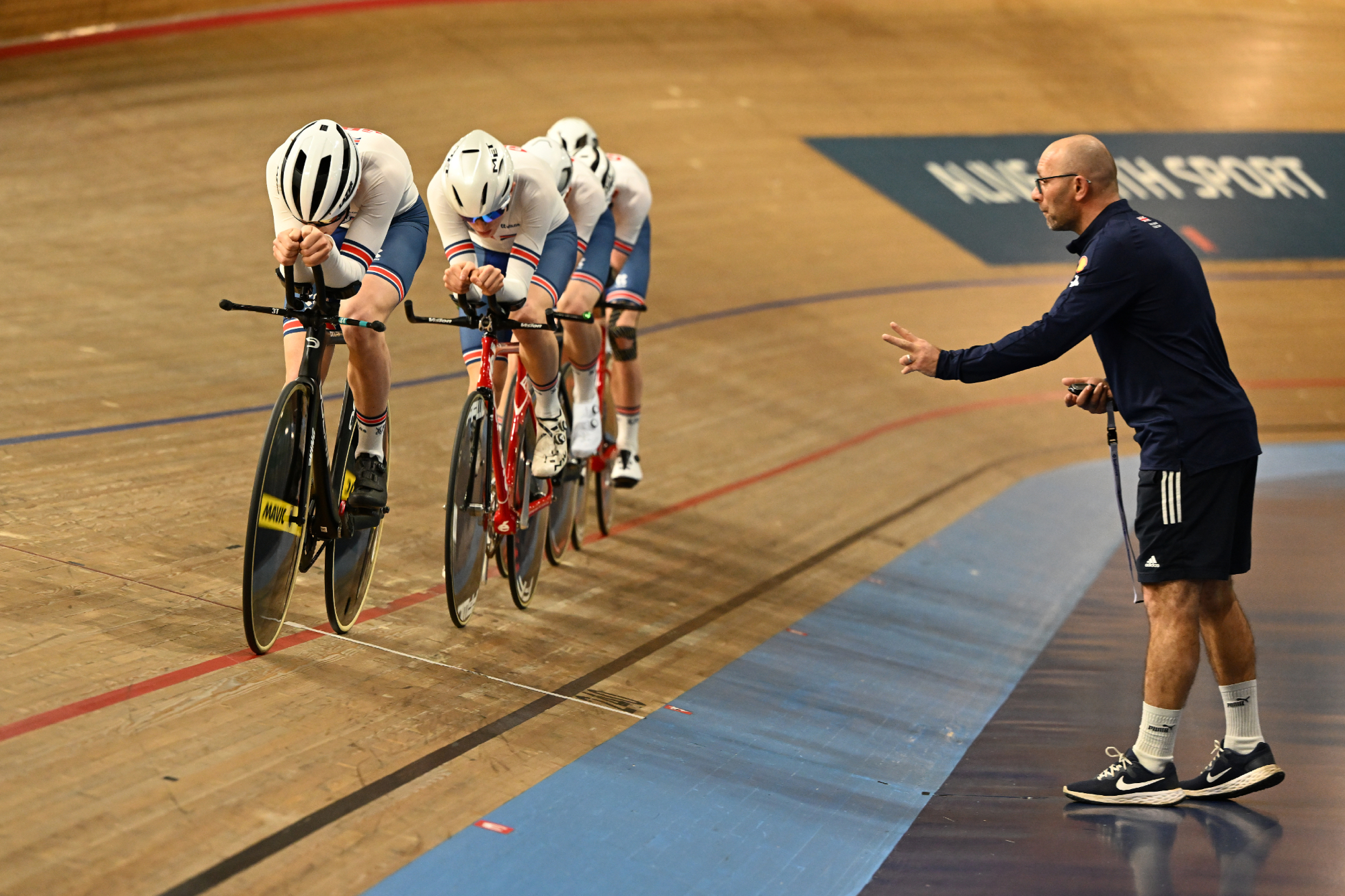 The team pursuit is essential to their development. And that's not because it's an Olympic event, but because of its team element. It's a four-minute race and everyone else's role impacts on the others, whether that's warming up, what they eat beforehand or the actual riding in the race. The TP teaches people how to operate as a team, how to be accountable to your team-mates, and those lessons are really important going into a pro career. 
10. Everyone learns differently
I worked out very quickly that they are all completely different individuals and you have to adapt to that. I've worked with some kids who don't have a passion for cycling but who do exceptionally well; really skilful kids who lack the passion to do as well; and kids who love playing on their bike but have to learn to work really hard. The born bike racers have often come from a cycling family, so that flow and feel is done on impulse, as they've spent their childhood watching races on TV or their parents in races. 
11. Level with them
To me, the riders are not athletes – they are human beings who happen to have a love for cycling and ride bikes rather well. That human element is really important to me, and my primary responsibility when we go away is to look after someone else's child and to deliver them back home safely. I like telling stories about everything – riding, training, racing, life experiences – and this feeds into the human-human relationship we try to have. I can be a bit grouchy at times, but I'm honest about myself with them. They come to us as boys aged 16 and leave at 18 as adults, so I treat them as young adults. 
12. Sustain their belief
Expectation of young riders has been the biggest change in the past 20 years. As a nation, we've gone from the idea of it being an achievement to having a rider in the Tour de France, to young kids now expecting to win Tour stages and to be a WorldTour star. That's created a different challenge, as it's no longer about creating belief but keeping them grounded. If a kid doesn't get a call from a WorldTour team before they've left school, they start panicking. A big part of my job now is explaining to parents that this is normal and that they don't need to worry. 
13. Let them chase the pro dream
The dinosaur in me wants to stop juniors having agents, but I'm learning to adapt to it. A lot of the innocence of being a young athlete has been taken away: they are not riding for fun as juniors anymore, but for pro contracts. They are scared that at 17 they're racing for their career, and you go to Nation's Cup races now and there are scouts and agents everywhere. I've found this really quite challenging, but it's the reality and the way the sport now operates. 
I'm coming round to the opinion that agents have a place, and by and large they do offer something, because if you remove them from the situation the teams would only go directly to the riders. This is the evolution of me as a coach being comfortable with all the other influences and understanding that I can't fight it, and it's not necessarily a bad thing, as the kids have got to learn to deal with real adults. At events I'll set ground rules, say this is when we are together, when we are a team, and this is when they can go chat to a scout or an agent. 
14. Don't set expectations on their families
Some families are very involved, they are highly invested in what their child does, so I have lots of conversations with them. Other families, including those of some highly successful bike riders, are comfortable standing back and saying, 'Over to you, Stuart, we'll drive them to events, you do the rest'. There's no right or wrong way for them to be. 
15. Add the finishing sheen
I'd have to be pretty bad at my job to ruin these kids. I'm working with the very best, they are bloody talented bike riders, and I'm just the lucky person who gets to work with them. We've had a really good youth structure in the UK for years and years now, and by the time they come to me they are filtered out. I am basically polishing diamonds, shining them up.
Star alumni pay homage - 'We all have a lot to thank him for'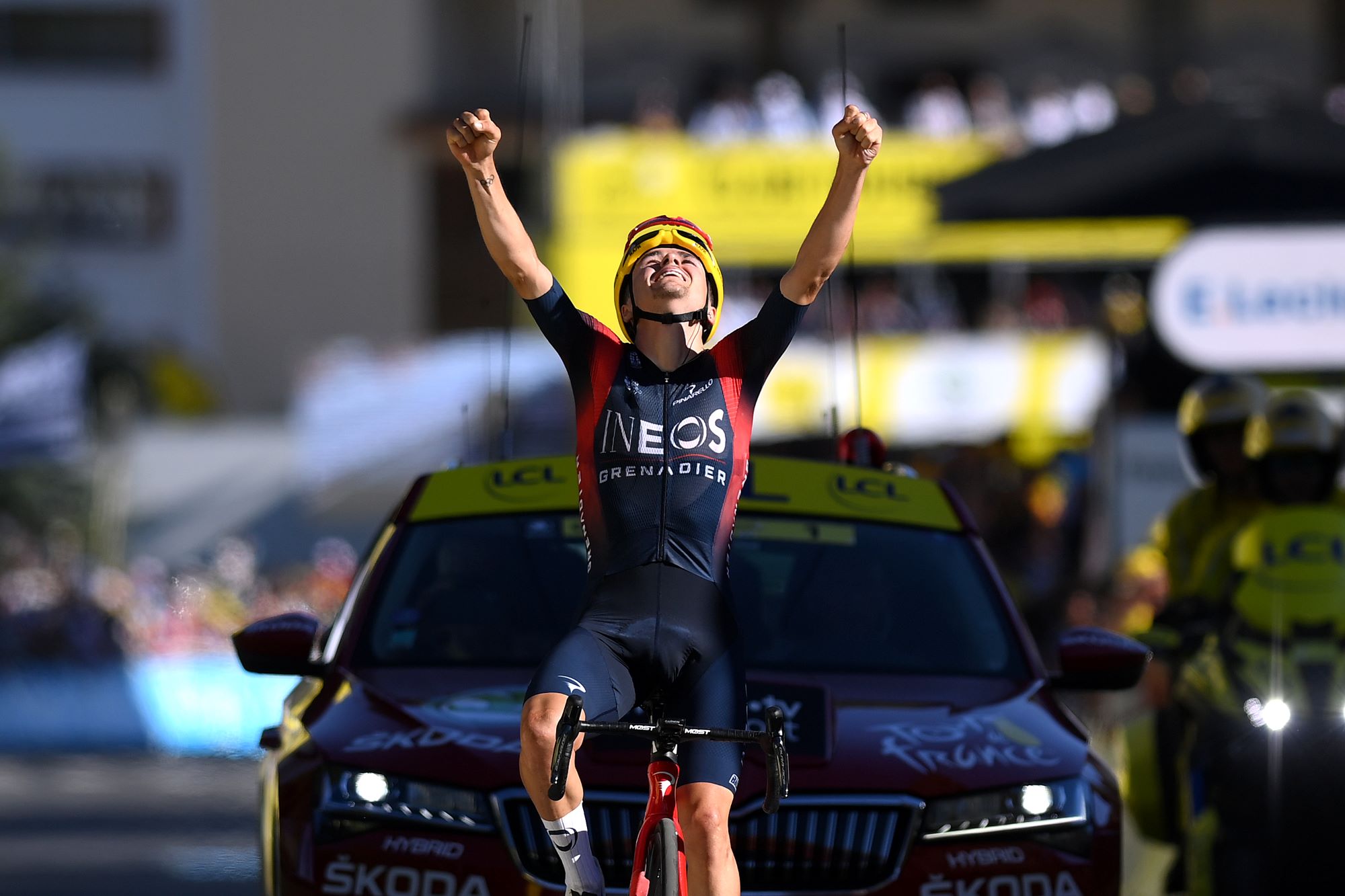 Tom Pidcock, Ineos Grenadiers: "Stuart was in the trench with us. He cared about us as people. He would never ask us to do something that he wouldn't do with us: if breakfast was at 6am for an early track session, he was there at 5.50am, making sure we were all on time. This created a two-way commitment between Stuart and all of us as teammates. He was one of the first ever influential people in my career, and we all have a lot to thank him for."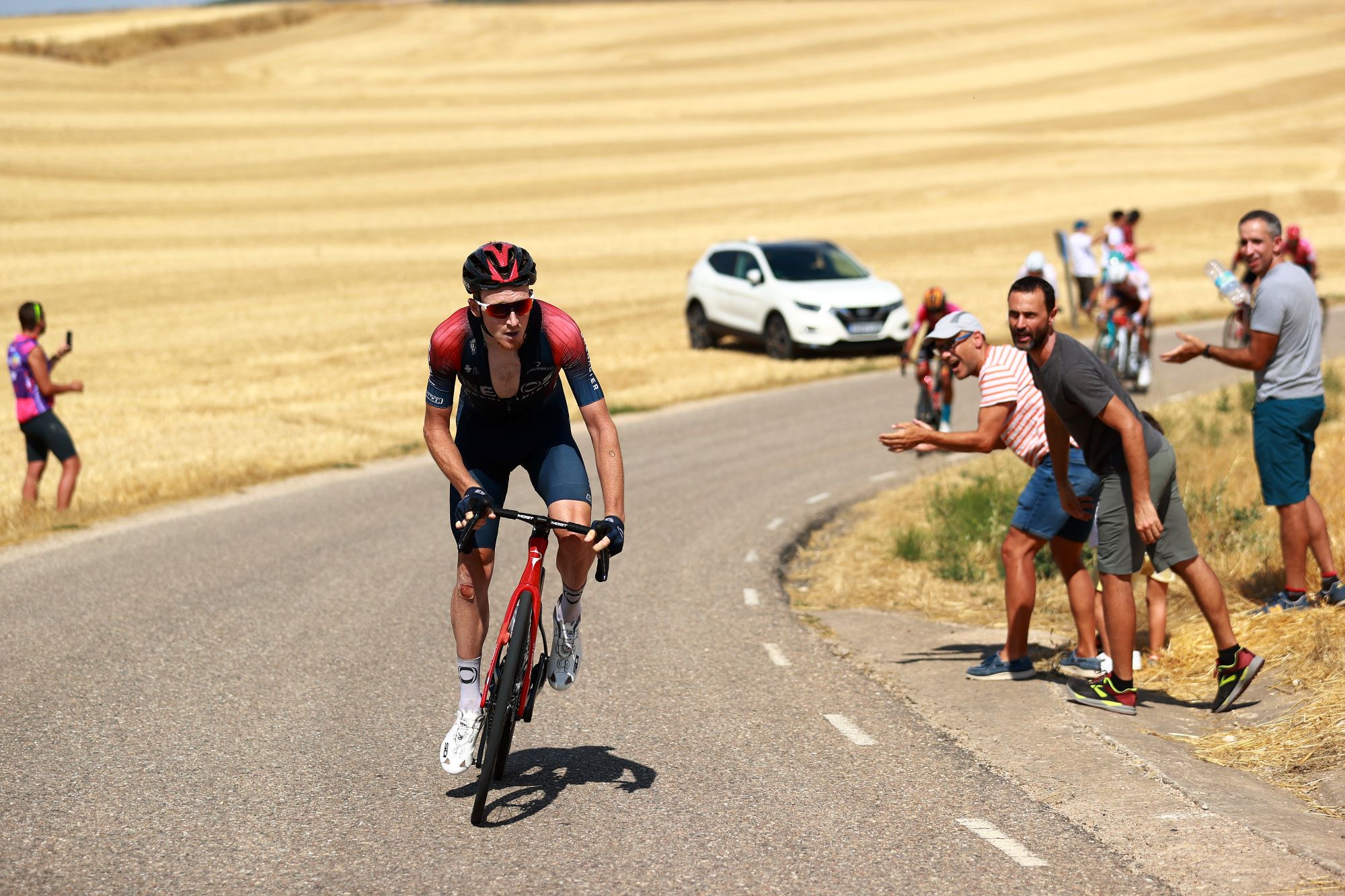 Tao Geoghegan Hart, Ineos Grenadiers: "Stuart was my first ever cycling coach, and a lot of what I learned with him I still use every day. The rider-coach relationship relies on so much more than just the coach providing a plan; communication, feedback and coexistence is what really matters, and having the experience of doing that as a 15-year-old really shaped me as a rider."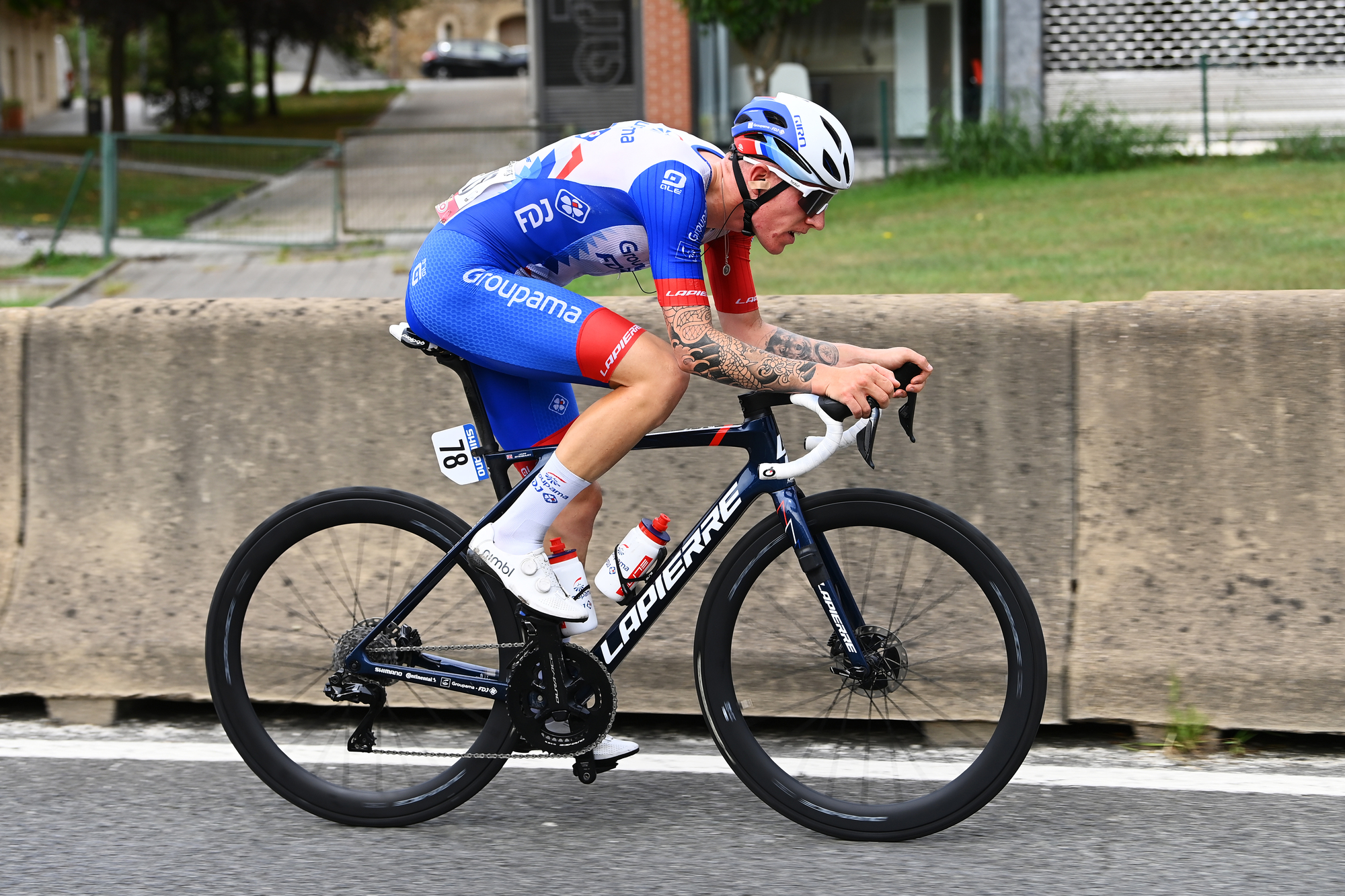 Jake Stewart, Groupama-FDJ: "Stuart is an absolute legend in the coaching circles. The number of riders who, after working with him, have made it to the WorldTour is astonishing. He guided me through my youth years on and off the bike, instilling good morals, hard work and dedication, as well as the importance of being a rounded person. When I was a youth, it wasn't as scientific in terms of numbers and power data – Stu was more about hard work, doing the efforts, good training. Above all, he saw each one of us as a human rather than a bike rider."
Who is Stuart Blunt?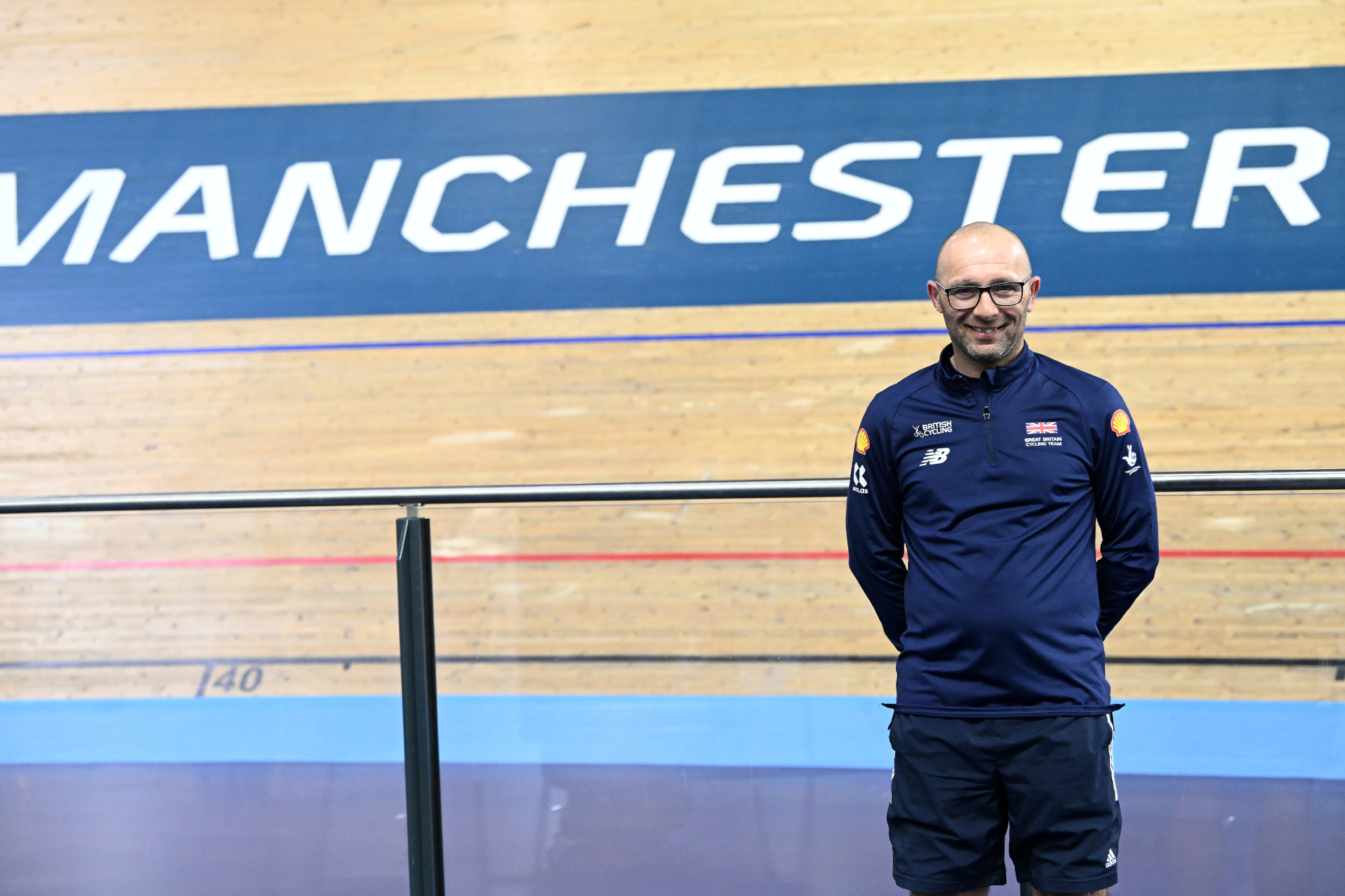 Born, raised and a resident of Surrey all of his life – mostly Sutton and Epsom – 49-year-old Stuart Blunt rode 10 cyclo-cross World Championships for GB from 1991 to 2001, and also dabbled in the occasional mountain bike and road race. To fund his racing, he worked part-time for an insurance company. 
Twenty years ago, aged 29, Blunt hung up his own racing wheels and, after British Cycling paid for him to do a coaching course, he became a regional talent coach in the south-east. Over the past two decades, he's worked with mountain bikers, junior girls, and since 2016 has led the junior men's endurance programme. An amiable man who prioritises good relationships, for his riders Blunt is, as well as an excellent coach, a nurturing presence and a compelling story-teller. When he isn't trackside, you'll find him watching football or playing golf.
Quick-fire questions: Putting it Blunt-ly…
Biggest worry for the future? "Finding a way to make the sport more affordable. I wouldn't be able to fund my own kids to race at the level of the kids I coach." 
Rider most proud of? "Erick Rowsell. He didn't make the junior programme initially, but he worked really, really hard, rode Milan-San Remo and achieved his dreams." 
Rider most impressed with as a junior? "I remember seeing Tao [Geoghegan Hart] riding around Crystal Palace aged 14 and thinking, 'Wow, he's really, really special' He just stood out." 
Happiest rider he's worked with? "Tom Pidcock. He's always bouncing around, and always keen to ride his bike. Such a unique character." 
Top priority in rider-development? "The WorldTour wins or Olympic medals mean nothing if they're not decent, well-rounded, good young people. We've done that with all of them."
This full version of this article was published in the print edition of Cycling Weekly. Subscribe online and get the magazine delivered direct to your door every week.