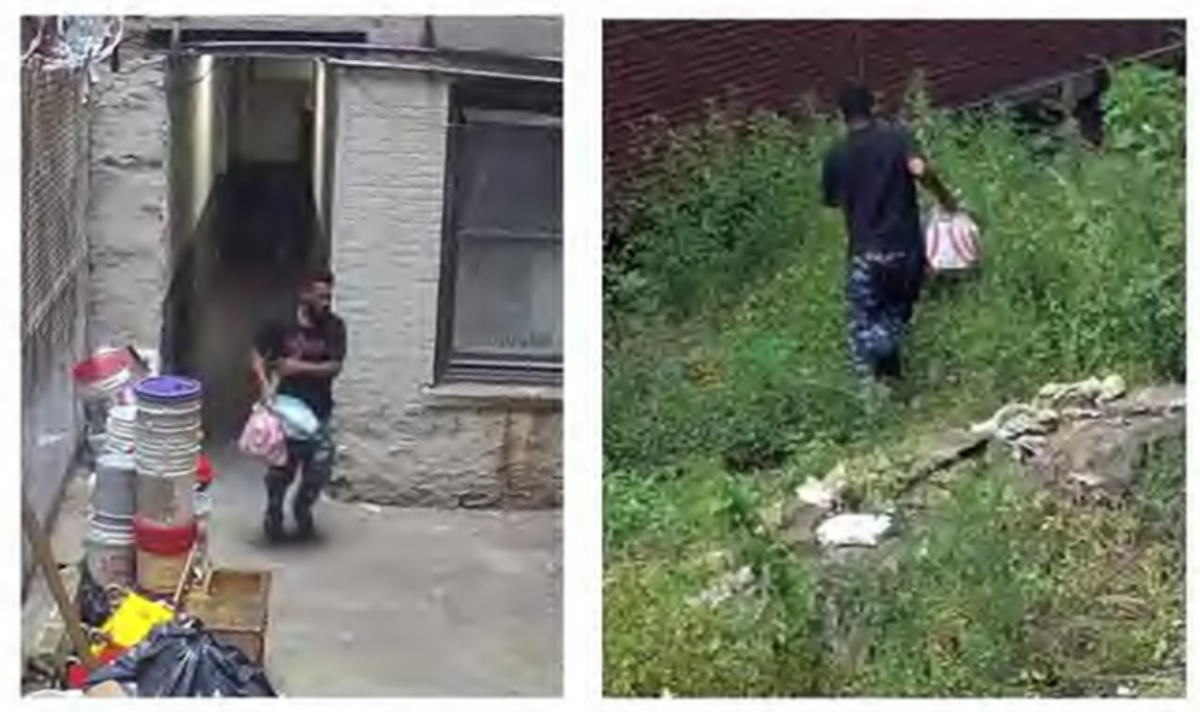 The husband of a Bronx daycare owner who fled after a baby at the facility died of fentanyl exposure almost two weeks ago has been caught in Mexico.
Police said the man was arrested while travelling on a bus heading to Sinaloa by Mexican police and Drug Enforcement Administration, as well as US Marshals.
The husband, whose name has not been officially released, is married to Grei Mendez, the owner of the Divino Niño daycare centre for children from six months to 12 years old.
A one-year-old boy was found dead at the daycare centre on 15 September after being exposed to fentanyl, police say.
Ms Mendez, 36, and her tenant living in the apartment where the daycare was operated out of, Carlisto Acevedo Brito, 41, were arrested on charges including murder, manslaughter and assault. They have also been charged with narcotics possession with intent to distribute resulting in death and conspiracy to distribute narcotics at the federal level, officials said in a statement.
Phone logs showed that Ms Mendez called her husband before calling 911. Police recovered video footage of her husband removing bags from the basement before EMS arrived.
However, the husband of Ms Mendez fled the scene before he could be taken into custody.
He travelled from New York to Texas and authorities started to track him from the border, NBC News reported.
Ray Donovan, a retired chief of operations for the Drug Enforcement Administration, told CBS that his journey to Sinaola is particularly significant, as a large-scale drug cartel operates out of there.
"That cartel is the largest producer, manufacturer and trafficker of fentanyl to the US," Mr Donovan said. "It tells me he was going there for protection. So it made sense for him to take a bus to lay under the radar and go directly into Culiacan to lay low for a period of time."
Police found large amounts of drugs and paraphernalia underneath a trap door in the daycare

— (NYPD/AP)
Three other children were also exposed to fentanyl and hospitalised, but Nicholas tragically died from the lethal drug, which was being stored underneath a trapdoor under a mat where the children had been napping, NYPD Chief of Detectives Joseph Kenny said.
Investigators believe that the children inhaled fentanyl particles throughout the day before they were found unconscious and unresponsive.
When EMS first responders arrived they found two children in cardiac arrest and called the FDNY for backup after administering Narcan, used to reverse the effects of opioids.
A day before Ms Mendez's fleeing husband was arrested in Mexico, a fourth person was also taken into custody, a suspected drug dealer, in connection with the fentanyl exposure in the daycare.
Renny Paredes, 38, has been charged with one count of conspiracy to distribute narcotics resulting in death.
According to the criminal complaint, it is alleged that Mr Paredes conspired with Ms Mendez and Ms Brito among others to store and distribute the fentanyl from the daycare.
Under the trap door concealed by the children's mat, large amounts of fentanyl, other narcotics and drug paraphernalia were found, according to police.
Similar items were found in Mr Paredes' apartment when it was searched.
"We have evidence to show that it was more than just a daycare centre. It's clear that there was a drug operation that was happening there," Bronx District Attorney Darcel Clark said.
One kilogram of the drug, which is worth around several thousand dollars, was also found in a closet next to the children's mats.
Both Ms Mendez and Ms Brito are at the Metropolitan Detention Centre in Brooklyn. Ms Mendez reportedly maintains that he had no knowledge of fentanyl being stored in her daycare.
The Divino Niño daycare started operating in January out of Ms Mendez's apartment in Kingsbridge.
It had passed all inspections without any violations, including passing a surprise visit by city authorities on 6 September.