Four Andhra Pradesh teens bring 201kg of ganja to Bengaluru, land in net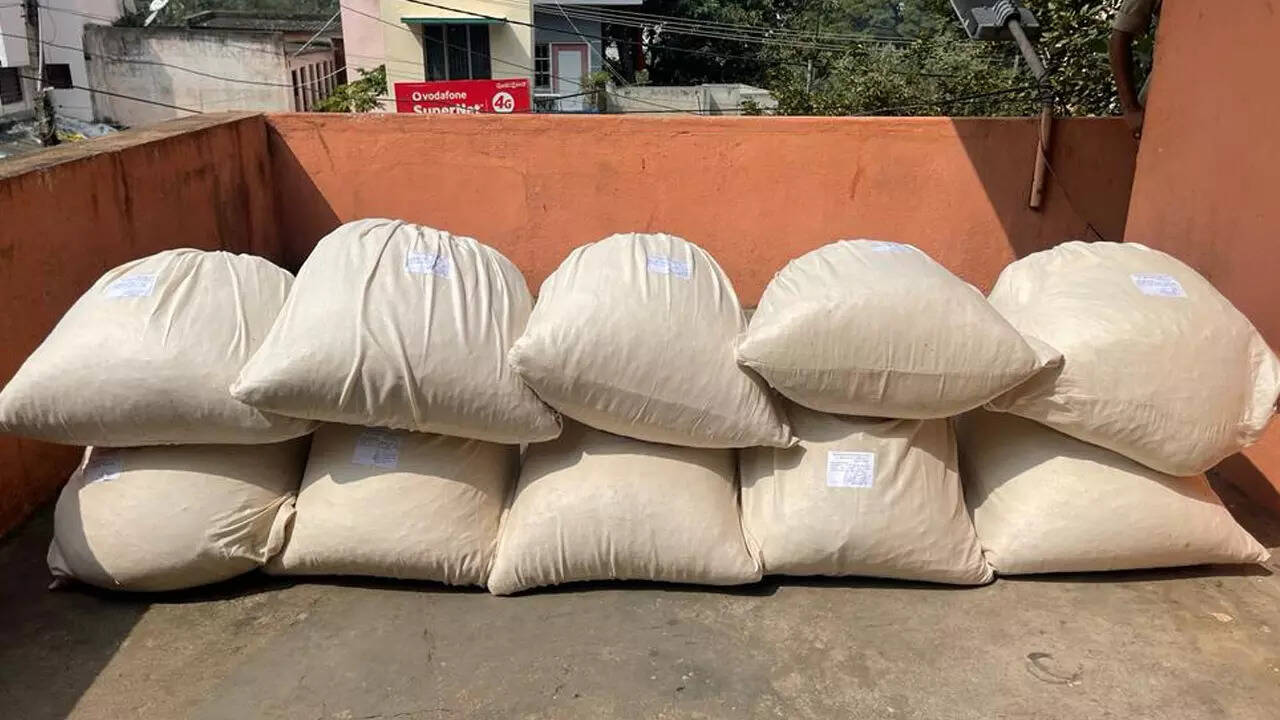 BENGALURU: In a major crackdown last week, south division police arrested four teenagers from Andhra Pradesh for allegedly bringing huge quantities of ganja into Bengaluru to sell to local peddlers.
Police seized 201kg of ganja from them at KG Nagar. The accused are Pattam Pothayya, 19, Pallem Varaprasad, 19, Kondaji Prasad, 19, all residents of East Godavari district, and Vanthala Ramesh, 19, from Visakhapatnam district.
According to sources, the four men loaded the ganja into mini goods vehicles and brought them to the city. Police received a tip-off that the gang was to arrive near Jinke Park to sell ganja to local peddlers on January 7.
A team headed by inspector Rakshith AK waited for the vehicle. A mini goods vehicle driver stopped on seeing police and tried to take a U-turn, but the policemen managed to nab the four youths around 12. 20pm.
They seized 10 sacks of ganja, weighing 201kg and worth around Rs 60 lakh, four mobile phones, the mini goods vehicle and Rs 1,000 cash from them. The suspects are said to have confessed and told police that they had collected the ganja from a forest area in Visakhapatnam. Preliminary probe revealed that a peddler in Bengaluru had paid them Rs 20,000 in advance for the product.
The suspects had sold ganja to four other peddlers in Bengaluru. The peddlers had promised to arrange synthetic drugs for them to sell in Andhra Pradesh. The four were also assured that if arrested, their expenses would be borne by the peddlers. KG Halli police have registered a case. Efforts are on to nab their associates.