Former illegal trader reveals how dark world of trafficking critically endangered orangutans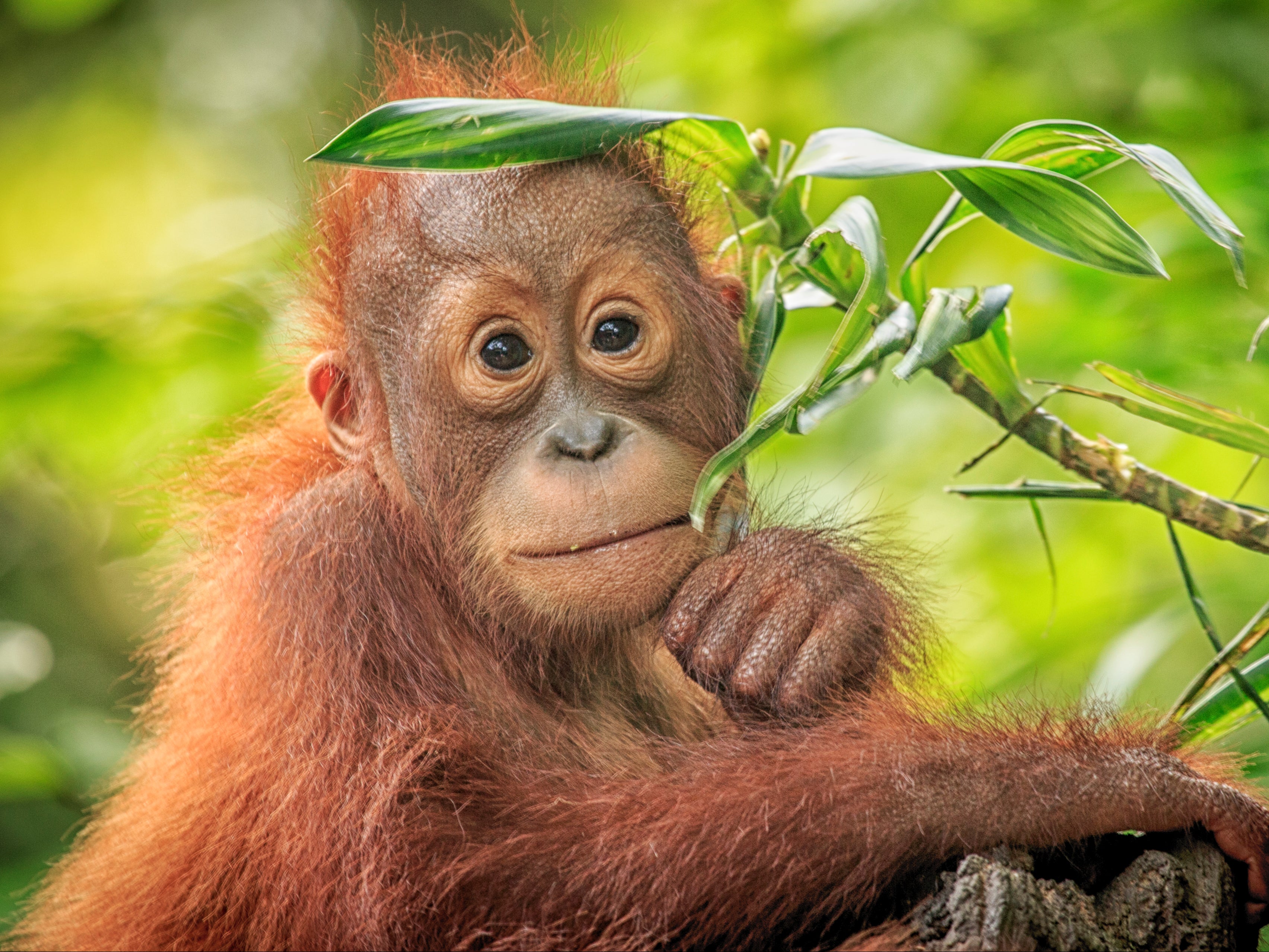 Illegal wildlife trafficking rakes in big money - with the more endangered animals offering more profit for sellers.
But it also comes with an increased risk, as former illegal trader Arif learned when he was caught selling critically endangered orangutans. Rather than face going to jail, he decided to provide critical information about the illegal trade to police and conservation groups.
Fearing for his life if his contacts knew he was providing information to these organisations, he spoke to VICE World News under a pseudonym about how the ins and outs of illegal animal trafficking.
Arif began his career by trading different kinds of exotic birds and reptiles illegally but soon was able to make more money when he purchased his first orangutans - two babies on Facebook in 2015.
The seller offered them together for $560 and the former wildlife trafficker agreed to the purchase, then sold the animals on the social media platform for $1,000. Comparing this to what he made before - selling a gibbon for just $18 - it's easy to see how traffickers can be tempted by bigger profits.
Arif describes the great lengths he went to in order to avoid being caught - poachers contact Arif on Whatsapp. Real identities or pictures are almost never shared. The delivery route used to transport the animals is also rarely monitored.
"The package was sent to the terminal. I never wanted that item to be sent to my house," he explains.
"My fellow hunter just wrote down the name and destination of the delivery, and the package would only arrive at the bus terminal. Later someone ordered by the buyer will pick up the package from the terminal."
To avoid the animals being seen, the crates are wrapped in packaging over journeys that can last up to two days. Payments are almost always made online
"So far, the delivery process has never failed, and the transactions have never been a problem, so my fellow hunters are happy to sell through me," Arif said.
"I have never met buyers in person because I also take care of my security so as not to be caught by the police," he said, adding that stepped-up law enforcement would help stop the trade.
With just 14,500 Sumatran Orangutans, one of three species of the great ape living in Indonesia, habitat loss and poaching at the biggest threat to the species, the World Wildlife Fund reported.
Hunting methods are also very cruel on the creatures according to experts, who say poachers shoot mother orangutans and take their young from them as they are smaller, weak, and easier to transport.
Despite Indonesia having laws for protected animals like the orangutan, and with punishments including maximum prison terms of five years and fines of $7,000, sadly, traffickers rarely face justice.
But now thanks to the conservation group Arif has been working with, several animal trafficking cases have since been disrupted, including orangutans and other protected animals. Over the past year or so, 10 orangutans have been confiscated from the trade, according to the conservation group.
Arif also seems regretful over his actions.
"Now I feel very sad when orangutan infants are taken from their mother. Sometimes the mother must be killed first so that she can be separated from the arms of her infant child. One time I realized, why am I so cruel?"