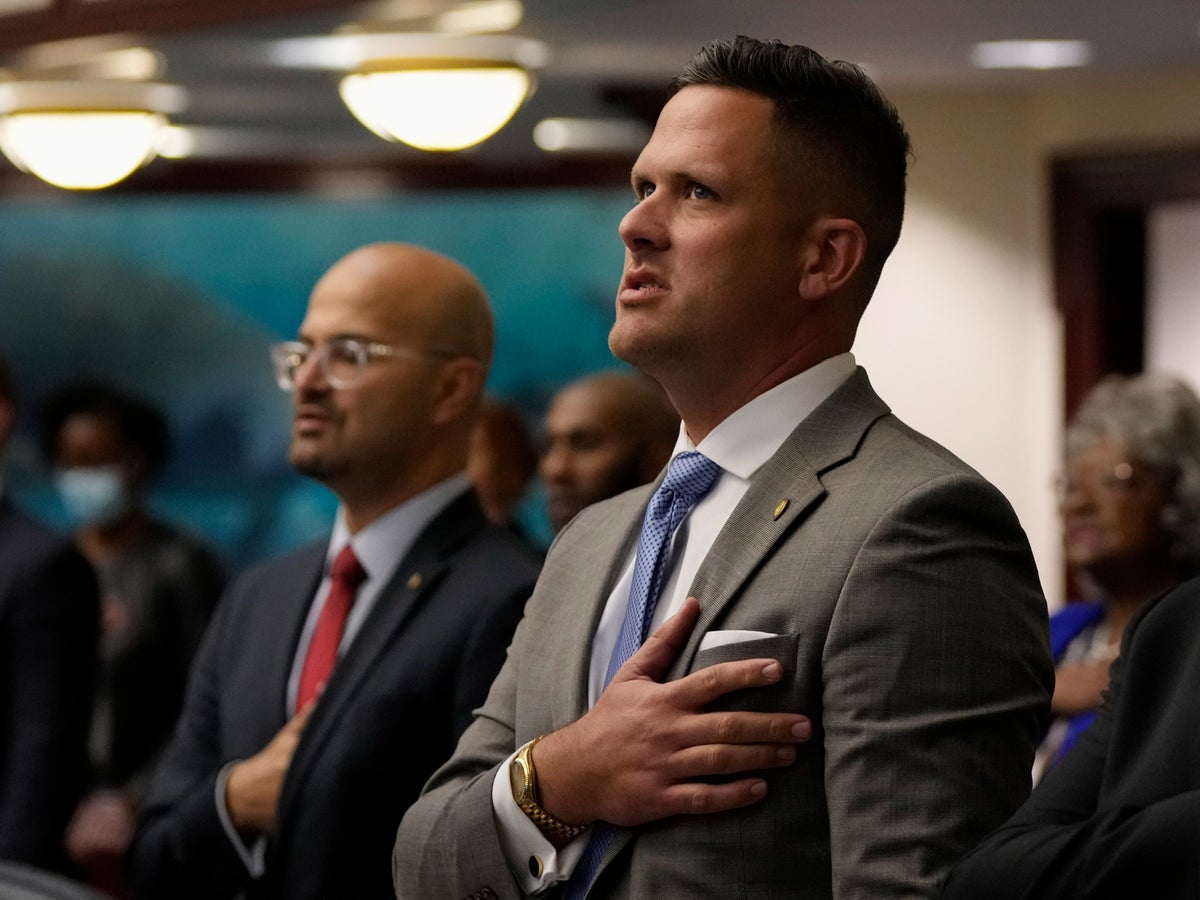 The Florida state lawmaker behind the law derided by opponents as "Don't Say Gay" has pleaded guilty to wire fraud, money laundering and making false statements in connection with fraudulently obtained federal loans for Covid-19 relief.
Former state Rep Joseph Harding, who resigned from office after a federal grand jury indictment last year, signed a plea agreement on 21 March admitting to fraudulently applying for federal disaster loans using the names of dormant businesses and falsified bank statements, according to filings from the US Department of Justice.
Mr Harding then fraudulently acquired more than $150,000 in Small Business Administration loans, according to federal prosecutors. He also made three transactions involving more than $10,000 in fraudulently obtained funds, including making a credit card payment and transfering funds to a joint bank account and a third-party business entity, according to court documents.
A sentencing hearing in US District Court is scheduled for 25 July. He faces up to 20 years in prison for wire fraud, 10 years for money laundering, and five years for making false statements.
In a statement announcing his resignation in December, Mr Harding – who was first elected to office in 2020 and re-elected last year – said that "there will be a time when I can tell my story in detail, and I will."
"For now, let me reassure my constituents and the taxpayers that I repaid every penny of the loan I obtained, and I have done my best to cooperate fully with all authorities," he added. "That is all I will say for now, and I will communicate any additional details of my legal matter through my attorney."
Peg O'Connor, an attorney for Mr Harding, said in a statement that he "made the best decision available to him under the circumstances to protect his family and his future."
Mr Harding gained national attention last year as the chief sponsor of the "Parental Rights in Education" legislation that broadly prohibits "classroom instruction" on issues related to "sexual orientation or gender identity" in kindergarten through third grade" or "in a manner that is not age appropriate or developmentally appropriate for students in accordance with state standards" in other grades.
The measure, which was signed into law by Republican Governor Ron DeSantis, attracted widespread criticism in Florida and elsewhere, with fears that the law's broad scope could effectively block discussion of LGBT+ people, history and events from state schools, and be weaponised against students, staff and their families under threat from potential lawsuits against school districts over perceived violations.
Dozens of similar bills were filed in state legislatures after the introduction of the Florida bill, and a group of House Republicans introduced similarly worded national legislation that LGBT+ advocates warned could be used to strip federal funds from public schools, libraries or hospitals that recognise Pride month, host popular drag queen story hours or make any mention of LGBT+ people.