'Flights to nowhere' are soaring in the pandemic, but at what environmental cost?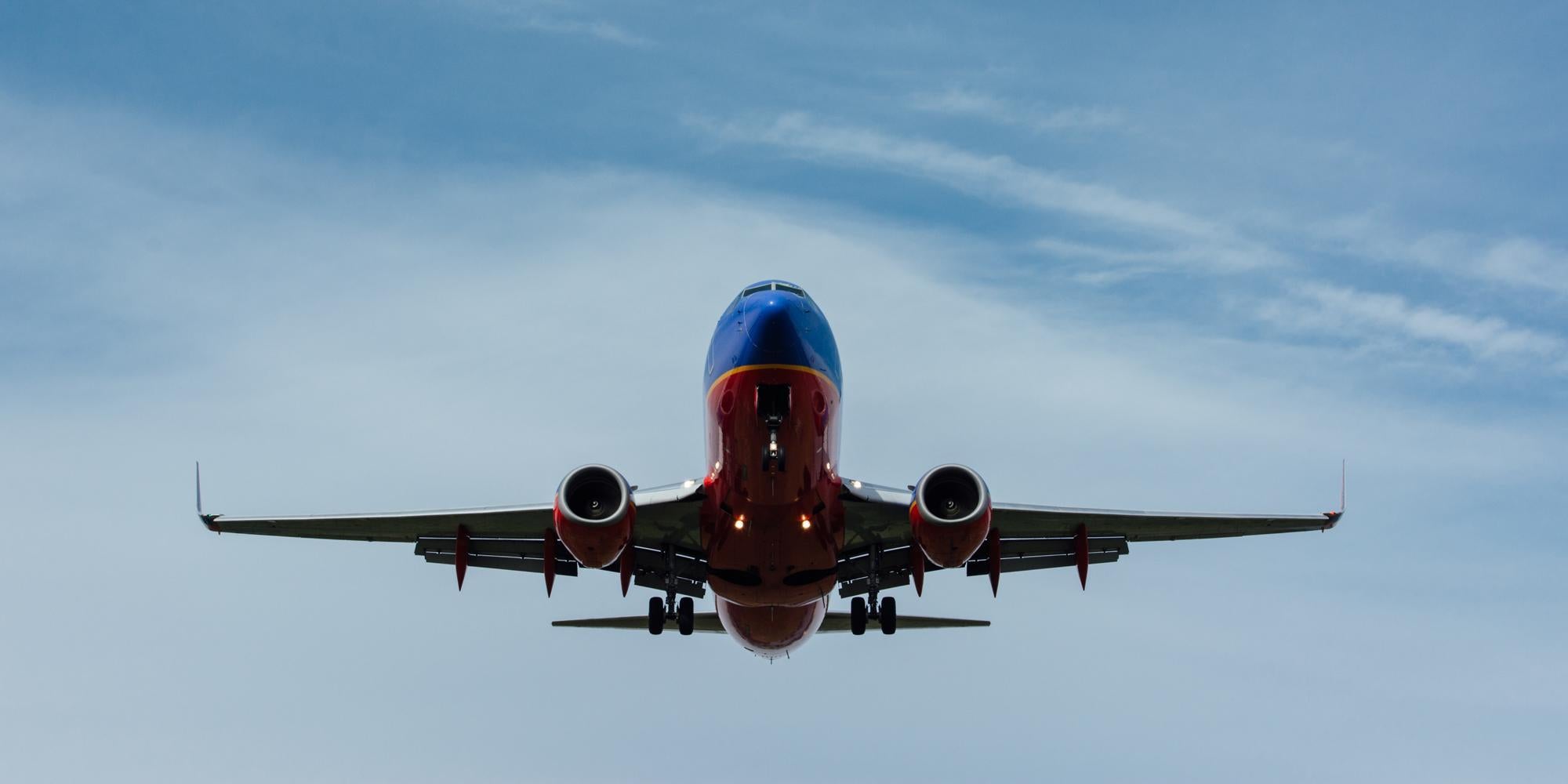 F
ly! Love is in the air," reads an advertisement from a Taiwanese airline launching a three-hour "flight to nowhere" for speed daters this week. The flight will take off from and land at Taipei airport, circling the airspace above Taiwan in between to give people the chance to "engage in deep conversation", according to the airline.
Taiwan's EVA Air – (EVA stands for "Evergreen Airways") – is the latest airline to offer its customers "flights to nowhere" during the pandemic. It is a growing trend in the Asia and Pacific region, with other airlines operating in Hong Kong and Sydney offering "sight-seeing flights" that also take off from and land at the same airport.
Airlines announcing new "flights to nowhere" in recent weeks have made little mention of their environmental impact. This is despite the fact that research shows flying less is one of the most significant actions individuals can take to lower their carbon footprints.
"Instead of a 'flight to nowhere', they should be calling it a 'one-way ticket to climate hell'," Prof Dave Reay, a climate scientist from the University of Edinburgh, tells The Independent.
"You might find the love of your life at 30,000ft on this 'flight to nowhere' and come back down and get married and have kids. But those kids will have to inherit a climate that is much more dangerous because you've had to resort to taking a flight to nowhere to find a partner."
Research shows that one person travelling on a return economy ticket on a transatlantic flight will cause around 1.6 tonnes of CO2 equivalent to be released into the atmosphere. This is enough to melt around three metres of Arctic sea ice.
Flying is a particularly "carbon intensive" form of transport for two main reasons. First, the burning of jet fuel causes the release of greenhouse gas emissions, particularly CO2. Second, aircraft also produce other climate-warming substances, such as water vapour, soot and nitrous oxide.
When all of these pollutants are accounted for, aviation represents around 3.5 per cent of the warming impact caused by humans in the present day, according to a recent research paper.
Prof Piers Forster, one of the authors of the study and director of the Priestley International Centre for Climate at the University of Leeds, tells The Independent: "This is a bad idea on so many levels, burning fuel that unnecessarily adds to global warming, burning a hole in your bank balance and having a date you are trapped with if it all goes south."
These kinds of flights are an example of how the world's richest people are driving climate change, he adds.
Research published this month found that just 2-4 per cent of the world's population flew internationally in 2018, and that just 1 per cent of the people accounted for around half of the emissions from commercial flying. (The research was first reported on by The Guardian.)
In the UK, around half of the population flies in a given year, with 12-15 per cent of people being considered "frequent fliers", research shows.
Awareness of the environmental impact of flying does appear to be increasing in some parts of the world. A "flight shaming" movement originating in Sweden aimed at encouraging people to take fewer flights has spread rapidly across Europe over the past year.
However, more needs to be done to alert people to the climate cost of their frequent flying, said Prof Reay: "There needs to be more awareness that, when you take a flight, it's an action that affects everyone in the world. The carbon released from flight is going to stay in the atmosphere, affect everyone for generations."