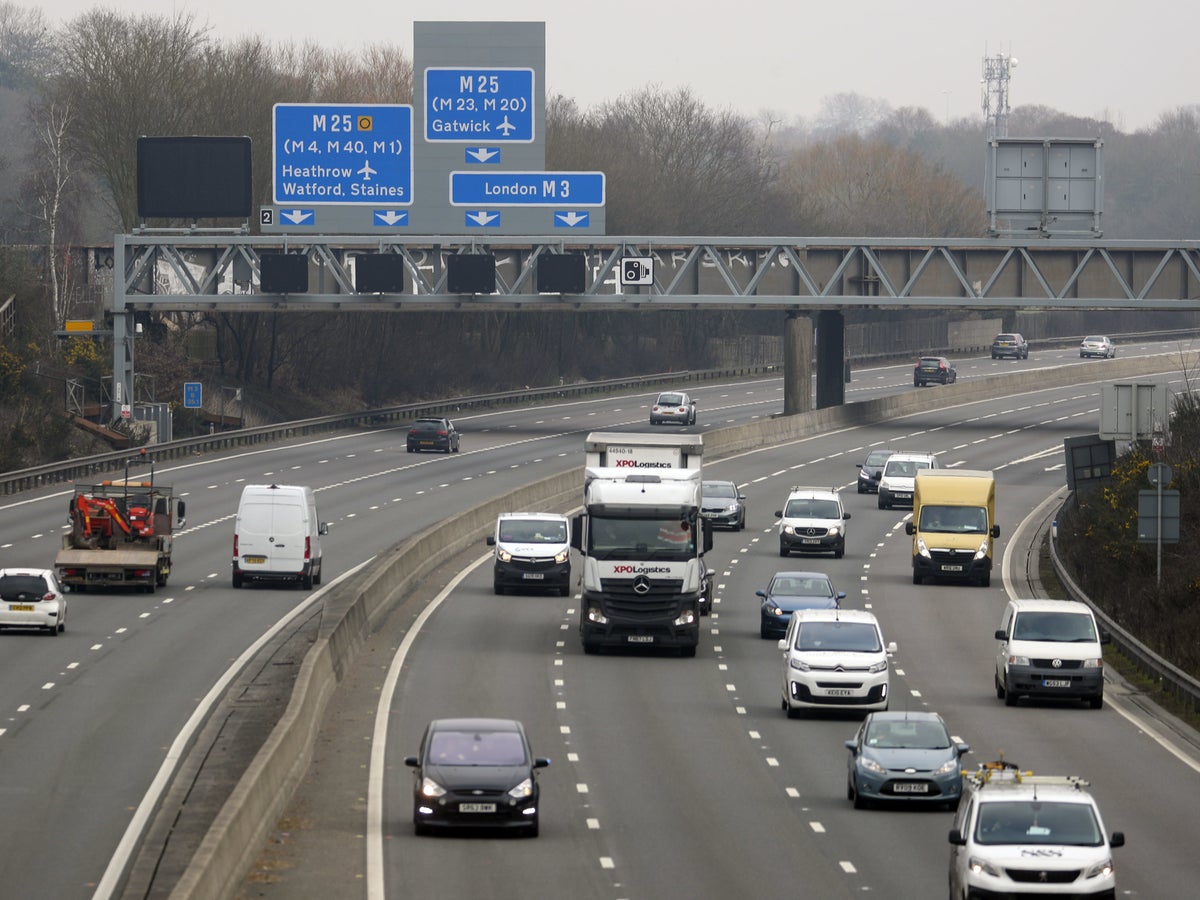 Motorists are being advised to familiarise themselves with new driving laws rolled out on Britain's roads to avoid potential fines, as households see their finances squeezed by the cost of living crisis.
There have been a number of recent updates to the Highway Code, with both central government and local councils introducing further rules to help improve air quality and general road safety.
For example, several cities have already introduced Low Emission Zones – where vehicles failing to meet emissions standards are charged for entering – including London, Brighton and Birmingham, with Dundee, Aberdeen and Edinburgh among those expected to follow.
In another little-known rule announced this summer, all new cars are now required to be have a speed limiter, a device which restricts a vehicle's engine power.
The laws on mobile phone use have also been now tightened, so that anyone caught using their phone for any reason, including searching for music, faces a £200 fine and six points on their licence.
Here are a number of other lesser-known road rules which risk a large fine if contravened:
Failure to renew expired photocard licences
It emerged this week that more than 900,000 drivers are in danger of a £1,000 fine after failing to renew photocard licences which expired in the past year.
Driver and Vehicle Licensing Agency (DVLA) figures obtained via Freedom of Information request, showed 926,000 people entitled to drive in Britain – equating to 2 per cent of all drivers – held cards on 3 September which had expired within the past 12 months.
A small proportion of those are likely to have stopped driving without notifying the DVLA. Some 2.5 million drivers were also found to have renewed their photocard licence after it had expired or within 56 days of the expiry date in the past year.
Breaching the Highway Code while allowing an ambulance to pass
The RAC warned last month that it was frequently forced to give legal advice to motorists hit with fines of up to £1,000 after breaching the Highway Code while giving way to emergency vehicles.
The common motorist etiquette of allowing emergency services to pass is encouraged in the code. However, if drivers do an illegal manoeuvre or stop at an unsuitable place to facilitate this, they could face heavy fines.
While clearing the way for ambulances and police cars, motorists should be aware that most rules remain off-limits – such as stopping in a yellow bus stop, entering a bus lane or running a red light.
Rule 219 of the Highway Code states: "When [an emergency vehicle] approaches do not panic. Consider the route of such a vehicle and take appropriate action to let it pass, while complying with all traffic signs.
"If necessary, pull to the side of the road and stop, but try to avoid stopping before the brow of a hill, a bend or narrow section of road. Do not endanger yourself, other road users or pedestrians and avoid mounting the kerb."
Swearing at other drivers
While not an unfamiliar sight on British roads, expletive-laden rants and the excessive beeping of horns can see motorists hit with fines of up to £1,000.
According to the firm ChooseMyCar, this is due to the Crime and Disorder Act 1998, which prohibits aggressive behaviour while driving, while motorists are also liable to be stopped for driving without full control of their vehicle – also risking licence points and a fine.
Flashing headlights at other cars
A previous survey of 1,000 motorists by the retailer National Tyres and Autocare has suggested that roughly one in five drivers flash their headlights as a 'thank you' gesture.
However, the Highway Code states that motorists should only flash their headlights to let other road users know that they are there, warning: "Do not flash your headlights to convey any other message or intimidate other road users."
In particular, flashing headlights in a frustrated manner could be interpreted as "furious" driving, according to the firm Quotezone, which could result in a fine and penalty points.
Flashing headlights could also be taken as an attempt to warn other drivers of a speed camera or a police speed trap, which police have threatened carries a maximum penalty of £1,000.
Parking overnight in the wrong direction
While the direction your car is faced while parking may seem innocuous, car scrapping firms have warned of accidents caused by vehicles facing into oncoming traffic overnight.
This is because cars parked in conjunction with the flow of traffic should be illuminated when moving vehicle's headlights catch their rear reflectors.
As a result, the Highway Code states that drivers "must not park on a road at night facing against the direction of the traffic flow unless in a recognised parking space".
According to the magazine WhatCar, motorists found flouting this rule can be fined up to £1,000, while owners of goods vehicles or vehicles with more than eight seats can be liable for as much as £2500.
Additional reporting by PA