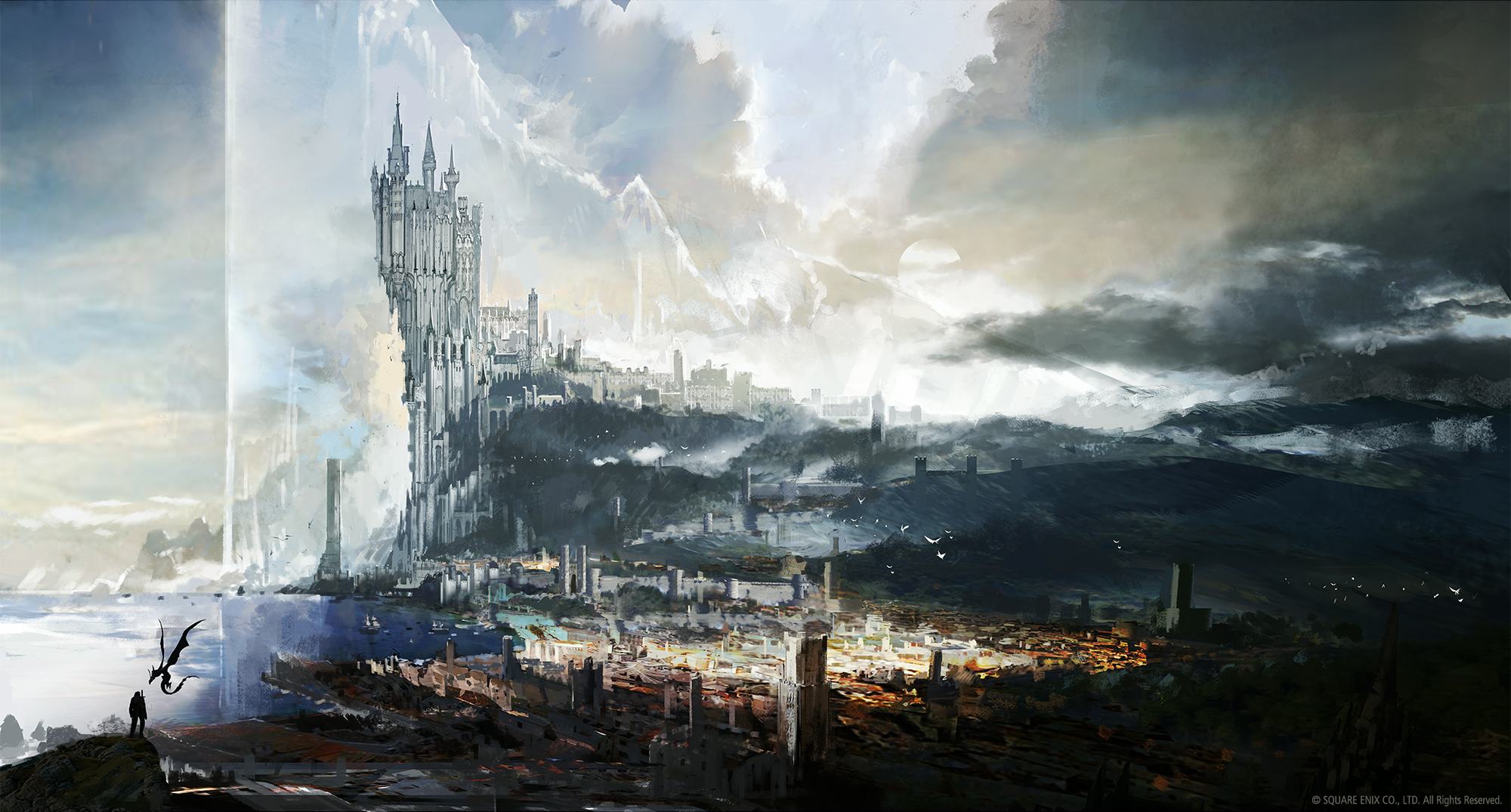 Throughout its 36-year history, the Final Fantasy series has never shied away from big risks.
That bold creative vision is very much in evidence in the upcoming installment of the series, Final Fantasy XVI, which launches for PlayStation 5 on June 22. Sure, there are chocobos, magic, high-stakes drama, and hot people everywhere you look. But despite those familiar trappings, the action-forward FFXVI feels wholly different from everything that's come before. The world of Valisthea is grim and brutal, closer in mood to Game of Thrones than the cyberpunk Camelot of past games. That departure in tone is wholly intentional, according to Producer Naoki Yoshida.
"With Final Fantasy XVI, we didn't want players to feel a sense of repetition. That sense of, 'I've seen this somewhere before.' We wanted to create the feeling that I felt when playing God of War," Yoshida tells Inverse. "I wanted to create something that people would think I was crazy for attempting."
In a wide-ranging conversation, Director Hiroshi Takai, Combat Director Ryota Suzuki, and Yoshida discuss why they ditched the open-world formula, their novel approach to customizable difficulty, and the role of romance in Final Fantasy XVI.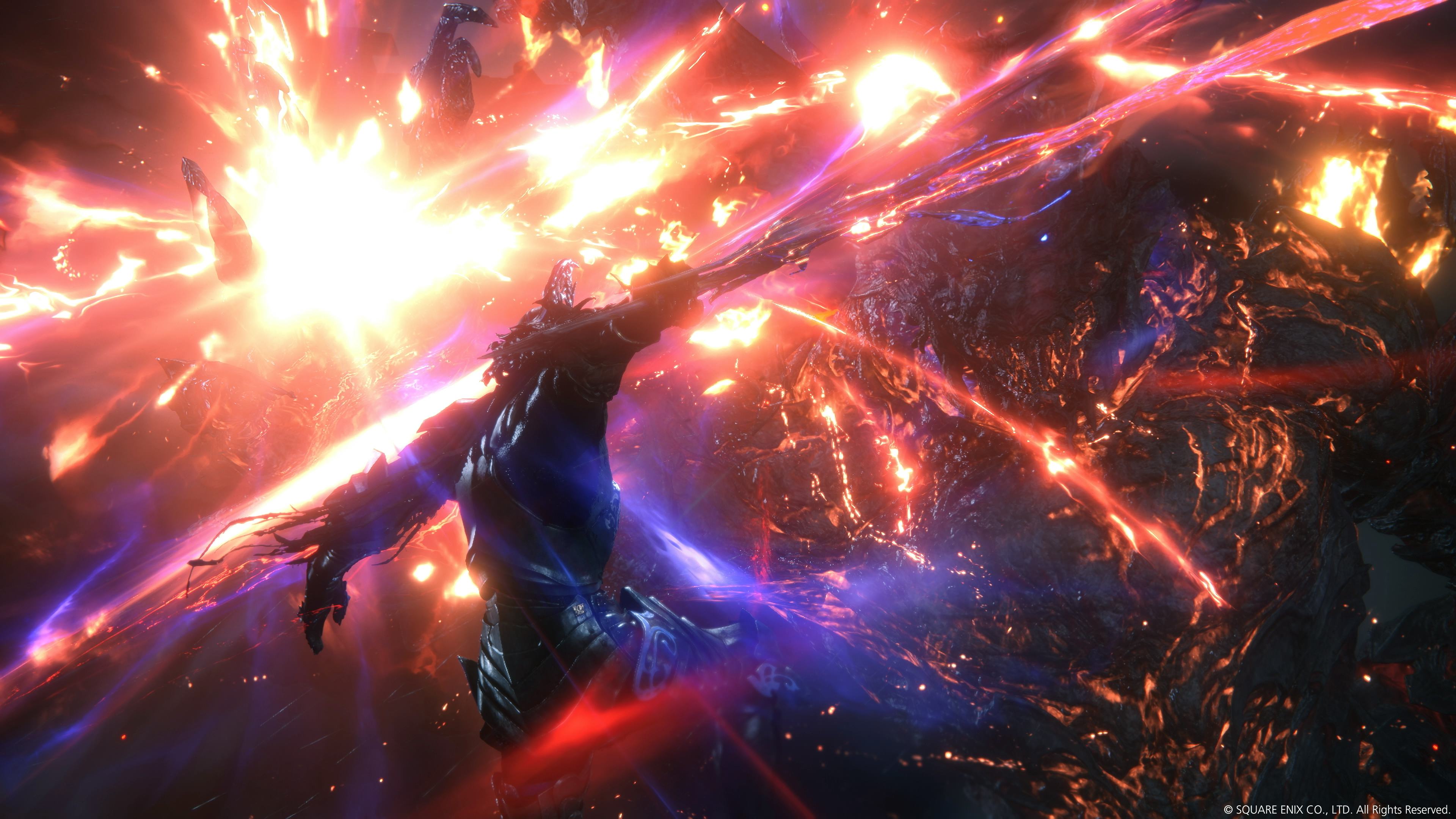 What will side missions be like in Final Fantasy XVI?
Yoshida: It's a lot like what they do in God of War. You have your world map, and in the center of this world map, you'll have a hub area, which we call the Hideaway. Cid leads a group of people who want to change the world, and once Clive joins this group, he'll gain access to this hub. As you follow the main scenario, you'll unlock new areas, as well as side missions in areas you've previously visited.
Takai: The Hideaway is going to be the place where you're going to find a lot of those RPG side elements. Here you will have a shop, a blacksmith for crafting, and a lot of different NPCs that will tell you about the world and unlock new quests. These are not just fetch quests — go get me five leather pellets and come back. They're very deep, they're very engaging, and they really bring a lot to the story.
Another thing that is available in the Hideaway is the Hunt Board — you can go out and find these notorious Marks. By defeating them, you'll get rewards, get renown, get materials for crafting.
There's also a special area that only Clive can access, with side battle content. We have a training mode, where players can try out the different abilities that they've earned in mock battles. A stage replay lets players go back and revisit the areas they've already completed. The arcade mode adds a score element to these replays, where players can try to get high scores.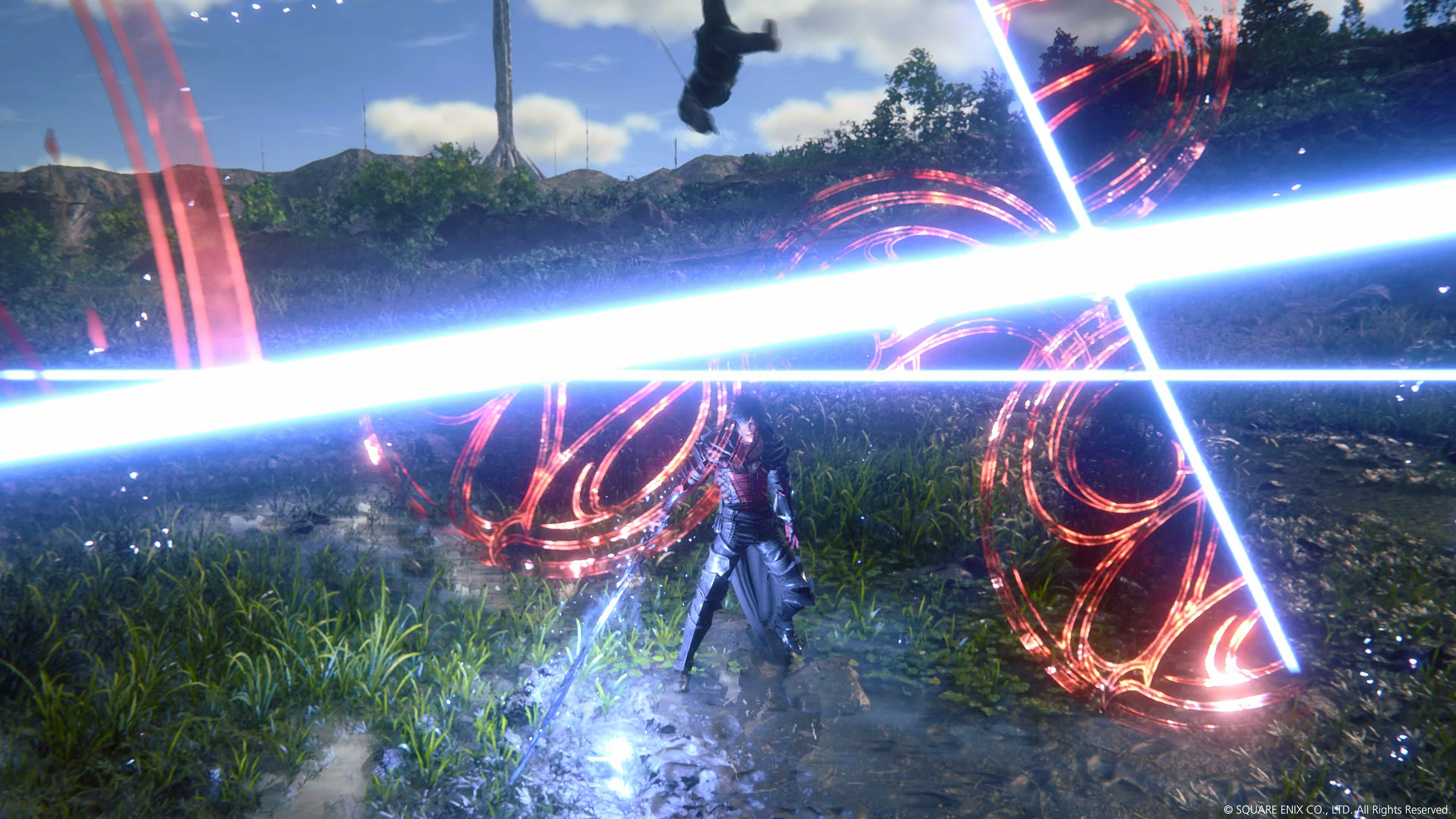 Timely Accessories help the combat feel more accessible in a variety of ways. Why did you decide this would be a better way to approach difficulty?
Yoshida: I'm going to be 50 years old this year, but I still have my pride as a gamer. And when I play a game, the one thing I hate the most is when I have to go in and choose a difficulty: Easy, Normal, or Hard. I'm never going to choose Easy. Because I have my pride.
I wanted something that was more connected with the game itself — so the player could change the difficulty depending on how they played. And I had this idea, and decided to pass the torch to make it happen. I don't know how to do it! [Looks at Takai-san and laughs.] But you need to make it happen.
Takai: Simply making enemies weaker or lowering their HP doesn't make the game fun for someone who is not good at action games. So where does the problem lie?
Evading attacks is one of the big things that is difficult for players. But everyone's going to have something that they're not good at. We wanted a system that would help cover those weaknesses for each type of person. And that was my idea, but how to make it? [Laughs and looks toward Suzuki-san.] That's when I passed the torch.
"It doesn't matter if you need to spend a lot of money to make it happen."
Suzuki: I've been making fighting and action games for 20 years. So I have this know-how of what players struggle with in these games. So I was able to split that up into different groups. This type of thing is difficult for some players, this type of thing is difficult for other players. Once I knew what was going to be difficult for people, I could make separate systems that would help make combat more accessible, without changing the overall base difficulty.
Yoshida: Initially, we talked about making the game accessible for people who are not good at action games. But it's more about designing for people that are not good at certain aspects of the action, like evading or remembering when to heal. Letting players customize the experience to suit their weaknesses and their strengths is very, very unique. It's a really good system.
We've created something that is going to be accessible to players that are not that familiar with action games. But also, you'll have a very high ceiling by removing those accessories, which is going to be exciting for hardcore players.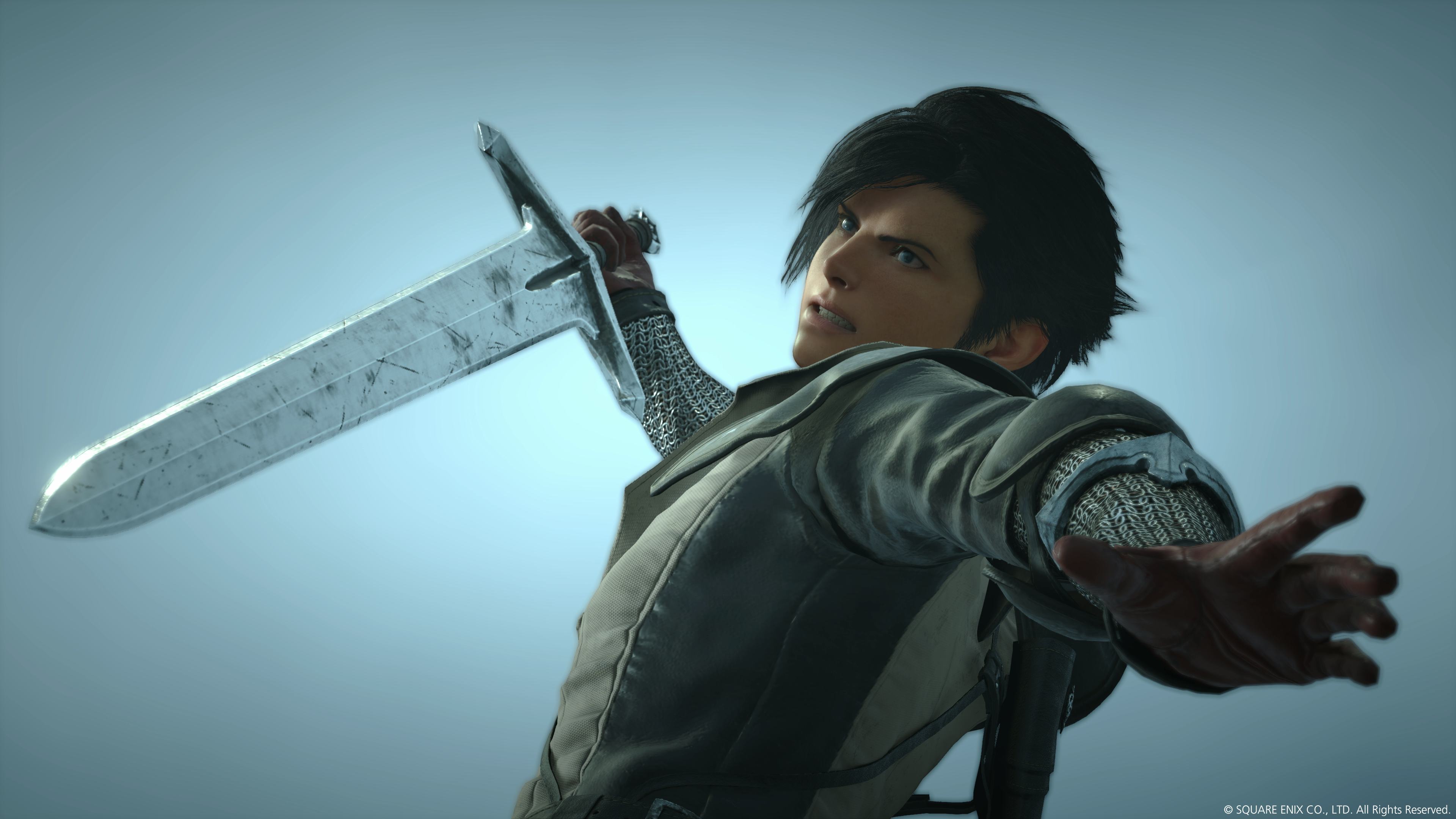 Final Fantasy has given us some really memorable love stories — to what extent does romance feature in this game?
Yoshida: Yes, there's romance! Love is a main theme throughout the game — things as harsh as like using love as a weapon, or the true love between two people. Brotherly love, love of a family, love of a nation. Love is explored in many ways throughout Final Fantasy XVI.
Talking about love is a little bit embarrassing! But we do approach the theme and we don't hide from it.
Takai: The demo you played, you got to see a little bit of interaction between Cid and Benedikta. But there's a section that we skipped over where we learn about what happened between them in the past. Their love is a very complex situation. We can't tell too much without spoilers… but yeah. There are many situations where we're going to get that type of romance and focus on love in the cutscenes and story.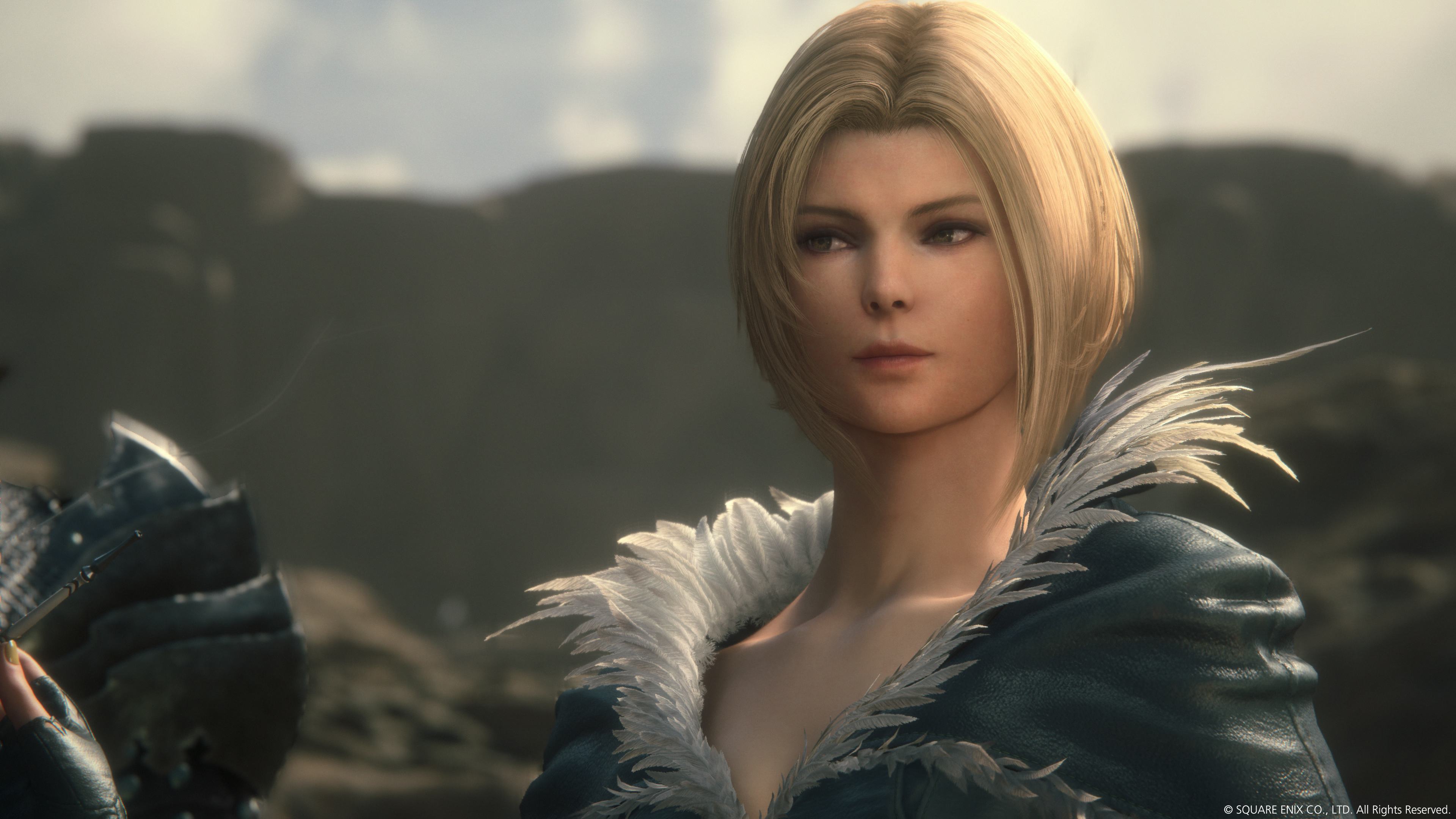 What did each of you take from a past Final Fantasy game that you wanted to explore further here?
Yoshida: For me, it's the summons. I wanted to make them the focal point of this game.
Takai: We wanted to take the Final Fantasy V job system and incorporate that into Final Fantasy XVI. Basically, the ability sets of the Eikons are treated kind of like jobs. I wanted to bring this system that was turn-based and pixel graphics into a real-time action game.
Suzuki: For me, it was also the job system. I had to figure out a way to make each Eikon feel different, and not like a copy of something else. You got to try out three of those Eikons, and hopefully you felt how different each one was. Clive's going to learn even more as the story progresses.
For players who aren't as good at action games, you're going to create a palette that's very easy to use. You're also going to want to have palettes with more complex techniques, for those players who are more skilled at action games. But you can't give one a clear advantage over the others. It's all about balancing technique and ease of use.
"I'm going to be 50 years old this year, but I still have my pride as a gamer."
Yoshida: Also, this is not a system, but about halfway through development, our assistant producer realized that there was no Moogle in the game. She said, you can't have a Final Fantasy without a moogle. And she was right!
Because we're such fans of the Final Fantasy series, we're always tossing in Easter eggs based on things in the past. There'll be a lot of stuff for fans of the series to find.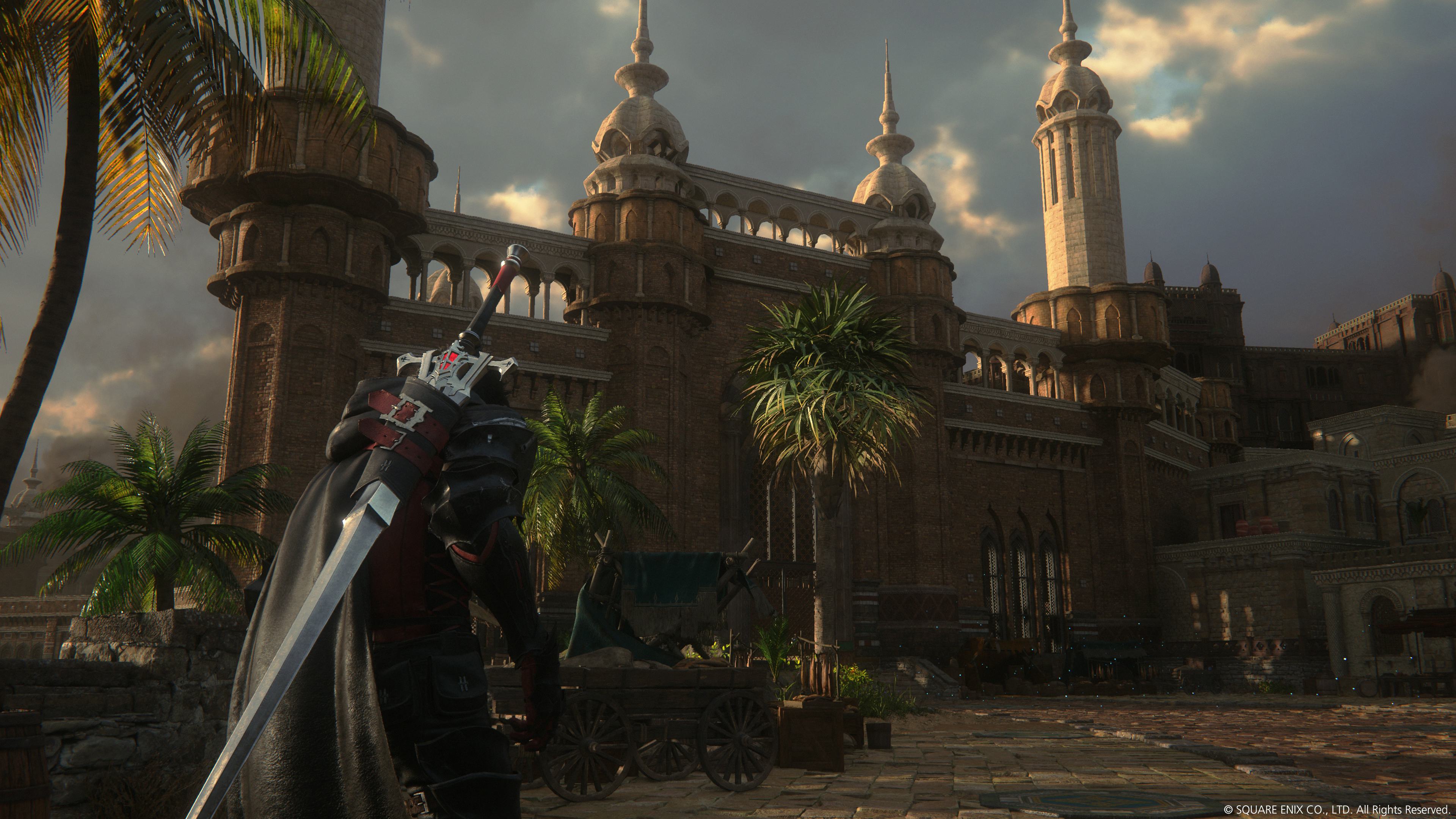 You mentioned that it was important to you that Eikon battles not be reused and that each one feels unique. Why was that an important part of your design process?
Yoshida: This is just me being selfish. I've been playing Final Fantasy since the very first game, back when I was in grade school. I even remember playing Final Fantasy V! [He shares a laugh with Takai, who directed FFV.]
After playing every single Final Fantasy, one thing I always thought was — whoever is developing this must be absolutely crazy. Like Final Fantasy VII was a three-CD game with all of this content, all these mini games… And Materia! Don't even get me started. Once you get into that you can never get out.
Moving to the PlayStation 2, I got my hands on the first God of War. Each of those boss battles requires a different strategy to win. Everything was uniquely designed, and again, I thought the developers must have been crazy to attempt something like this.
With Final Fantasy XVI, we didn't want players to feel a sense of repetition. That sense of "I've seen this somewhere before." We wanted to create that feeling that I felt when playing God of War. I wanted to create something that people would think I was crazy for attempting.
"What's the genre of the game? It's Final Fantasy."
Takai: So, he told me to do this. And I'm thinking, wait a minute, so you're asking me to make a new battle each time there's a boss battle?! That's crazy. I can't do that.
To make something that's going to be truly unique — Yoshida-san thought that this was something that really needs to be done. It doesn't matter if you need to spend a lot of money to make it happen. It's something that we need to do.
Once we had this idea of making each boss fight unique, we had to tie them into the story, because we wanted them to mean something. And so we would look at the situation that Clive was in, then develop the battle based on those circumstances. It allowed us to put more storytelling into each battle.
So in the battle using Phoenix, Phoenix flies, so we thought — why not make it like a 3D shooter? Or the battle between Ifrit and Garuda, both of them have kind of lost their minds, and they're going all out on each other. So we wanted to make it like a pro wrestling match that feels very heavy and weighty.
This will be a game where, when people ask "what genre is this?" you can't pin it down. We cover so many. What's the genre of the game? It's Final Fantasy.