Fernandez stuns Sabalenka in semi to continue 'magical' US Open run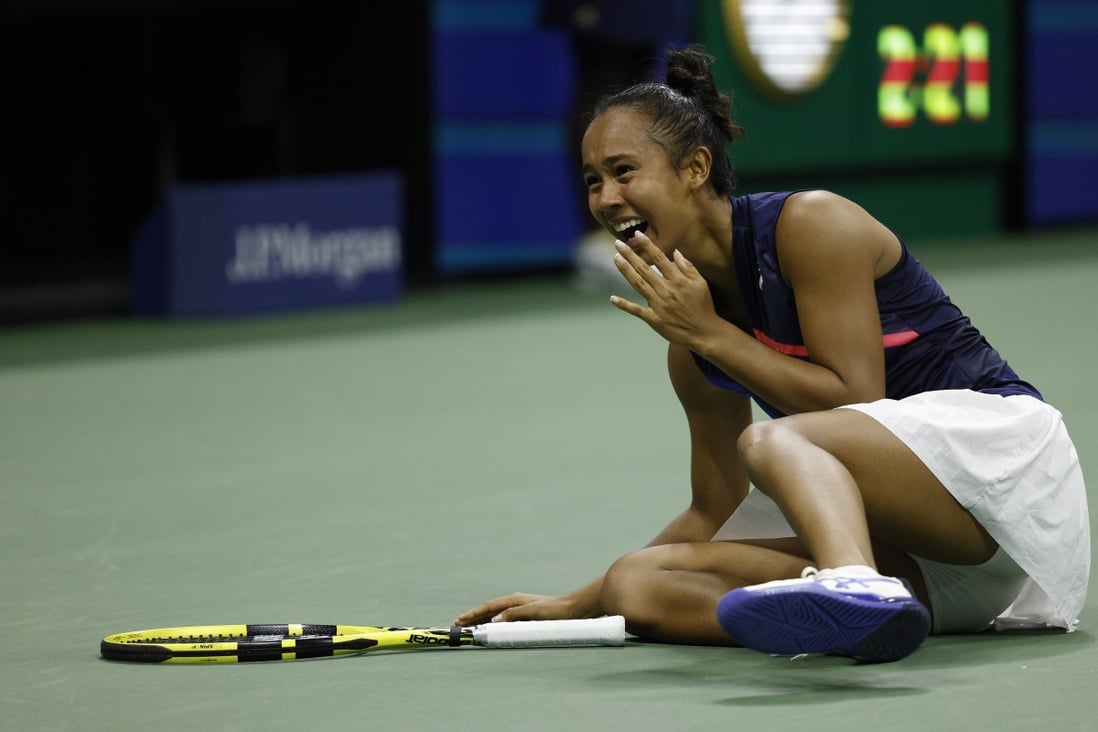 Canadian teenager Leylah Fernandez beat world No 2 Aryna Sabalenka of Belarus in a three-set thriller to seal a place in her first grand slam final and continue her "magical run" at the 2021 US Open.
Fernandez racked up three match points, but in the end she needed only one as Sabalenka hit long, the 19-year-old winning it 7-6(3), 4-6, 6-4 and dropping to her knees, as her younger sister cried in the stands on Arthur Ashe Stadium in New York.
It was an epic encounter between the second seed Sabalenka and the unseeded teenager, who celebrated her birthday earlier in the week and will now face 18-year-old Briton Emma Raducanu, who stormed into the final with a 6-1, 6-4 victory over Greece's Maria Sakkari.
Fernandez – who has an Ecuadorean father and a Filipino-Canadian mother – had already seen off the reigning champion and No 3 seed Naomi Osaka at Flushing Meadows before beating Angelique Kerber and Elina Svitolina, establishing herself as a fan favourite along the way.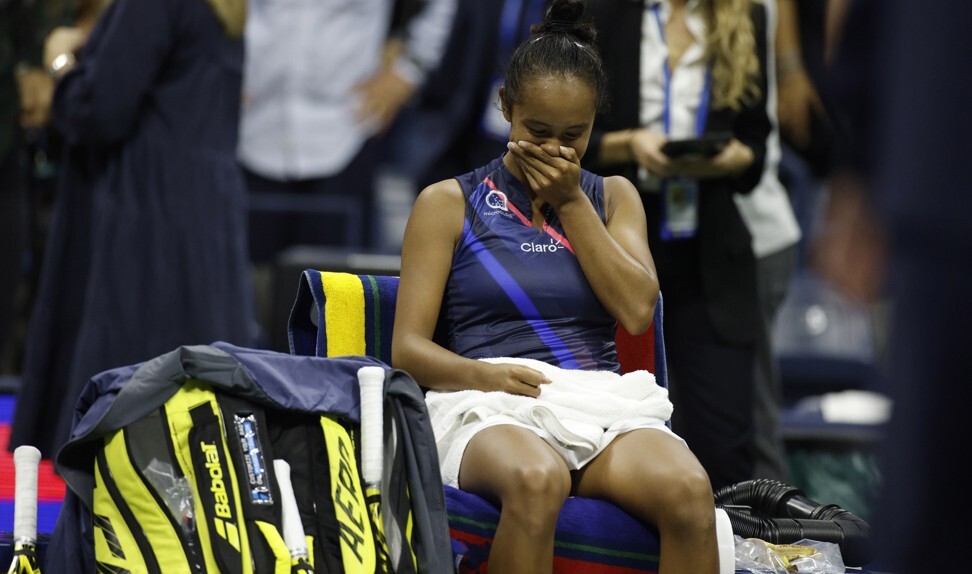 The crowd in Queens – led by her family and a watching Steve Nash, the former NBA star now coaching the Brooklyn Nets – cheered her on again, and Fernandez was asked to explain her remarkable run.
"I have no idea," she said. "It's thanks to the New York crowd, they've helped me and cheered for me and never gave up on me, they fought for me. Thank you, New York."
"That is years of hard work and tears and blood on court and sacrifices," she added. "I really wanted it. I fought for every point. Aryna fought for the same thing and I don't know how I got the last point in, but I'm glad I'm in the final."
A beaming Fernandez also spoke about Nash watching on.
"It is a huge inspiration," she said. "My dad used him as an example one time for a whole month – so it's an honour to have you here watching and cheering for me. Hopefully we can have a tennis match soon.
"I'm going to enjoy my victory and leave everything to tomorrow to worry about the next match, leave my dad to the planning and strategy. I don't care, I just want to play a final right now."
ESPN asked her about her "magical run" once she had left the court, and Fernandez agreed with their take.
"Magical, that's a great word," she said. "I tried to be magic on court from a very young age … putting a show on for everyone."
She put on a show once more, as did Sabalenka, and Fernandez talked the broadcaster through what she was thinking as she closed in on a first slam final.
"To trust my game," she said. "I just looked over at my box and they said everything is going to be OK. And it was."
Sabalenka had started the strongest as the first set began nervily for Fernandez, who saw her serve broken immediately.
Fernandez dug in, saving a set point along the way, and her superior tiebreak record stood her in good stead – she had won all four she had played in New York so far, while Sabalenka had lost her only previous tiebreak.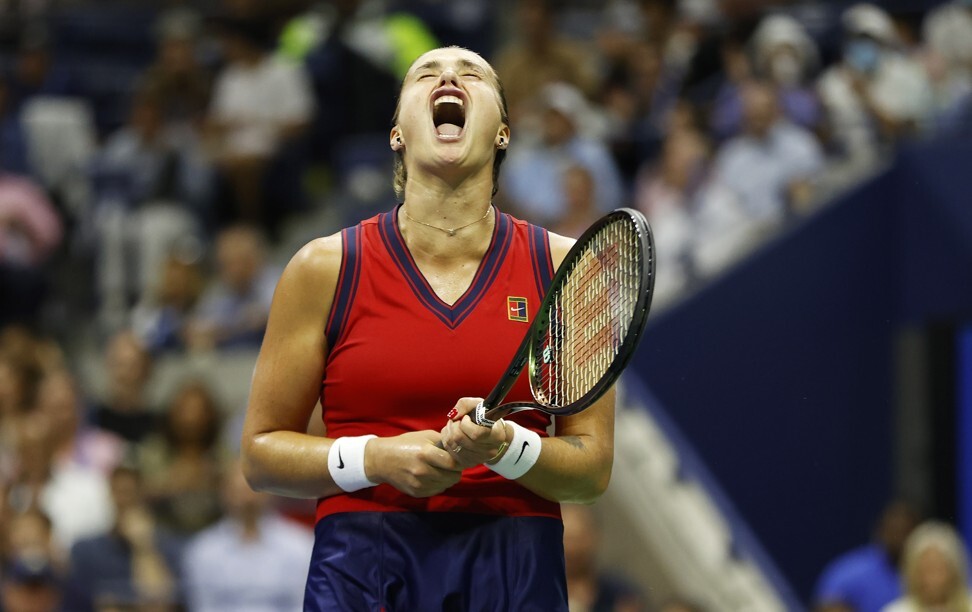 Any signs of nerves were long gone as Fernandez dominated the tiebreak, taking it 7-3, and her deciding 94mph ace had the crowd roaring.
Sabalenka improved in the second set, racing to a 2-0 lead, but Fernandez showed guts again, finding the lines in some thrilling rallies as Sabalenka looked to utilise her superior power.
The second seed showed improvement on her second serve too – doubling her 29 per cent success rate from the opening set as she served out the second 6-4.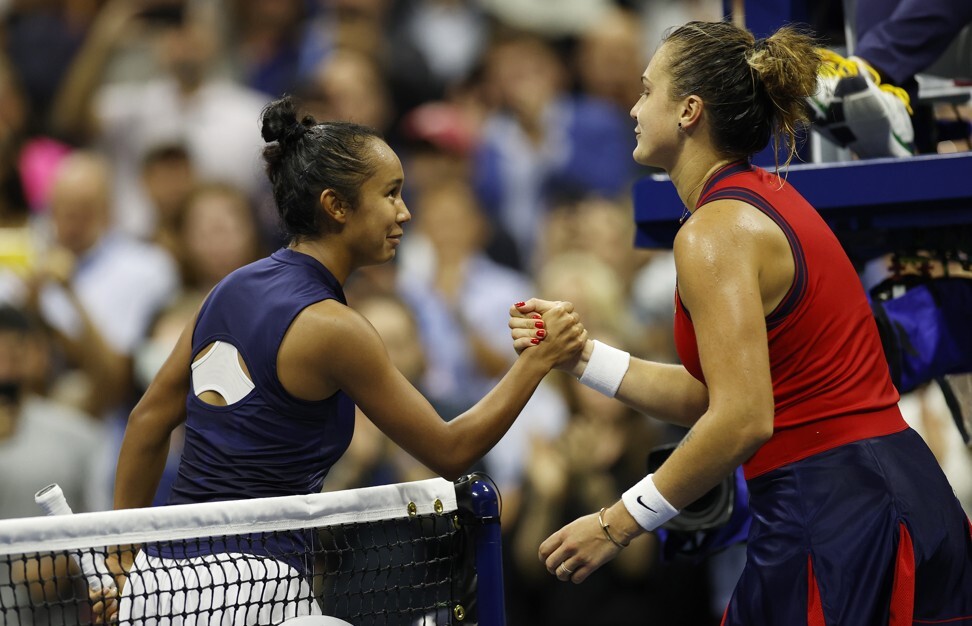 The deciding set went with serve until Fernandez broke Sabalenka in the sixth game to take a 4-2 lead, but Sabalenka broke back and then held to level at 4-4.
Fernandez held her serve before winning out in some style as she broke Sabalenka again in the 10th game to keep the fairy tale alive, and her fellow teenager Raducanu lies in wait in the showpiece.